Just as she began working on the garden this morning Jackie witnessed Nugget 3rd wondering how to get down from the kitchen wall pebbledash.
She spent much of the day gathering up various items blown around the garden; retying loosened climbing plants; and redesigning the Pond Bed, while this afternoon, listening to tittering and songs from birds and the buzzing of bees, I finished weeding the Oval Path. Early this evening the sun put in its first reasonable appearance of the day, and I stumbled around the garden photographing a few current views.
This is the rest of the Oval Path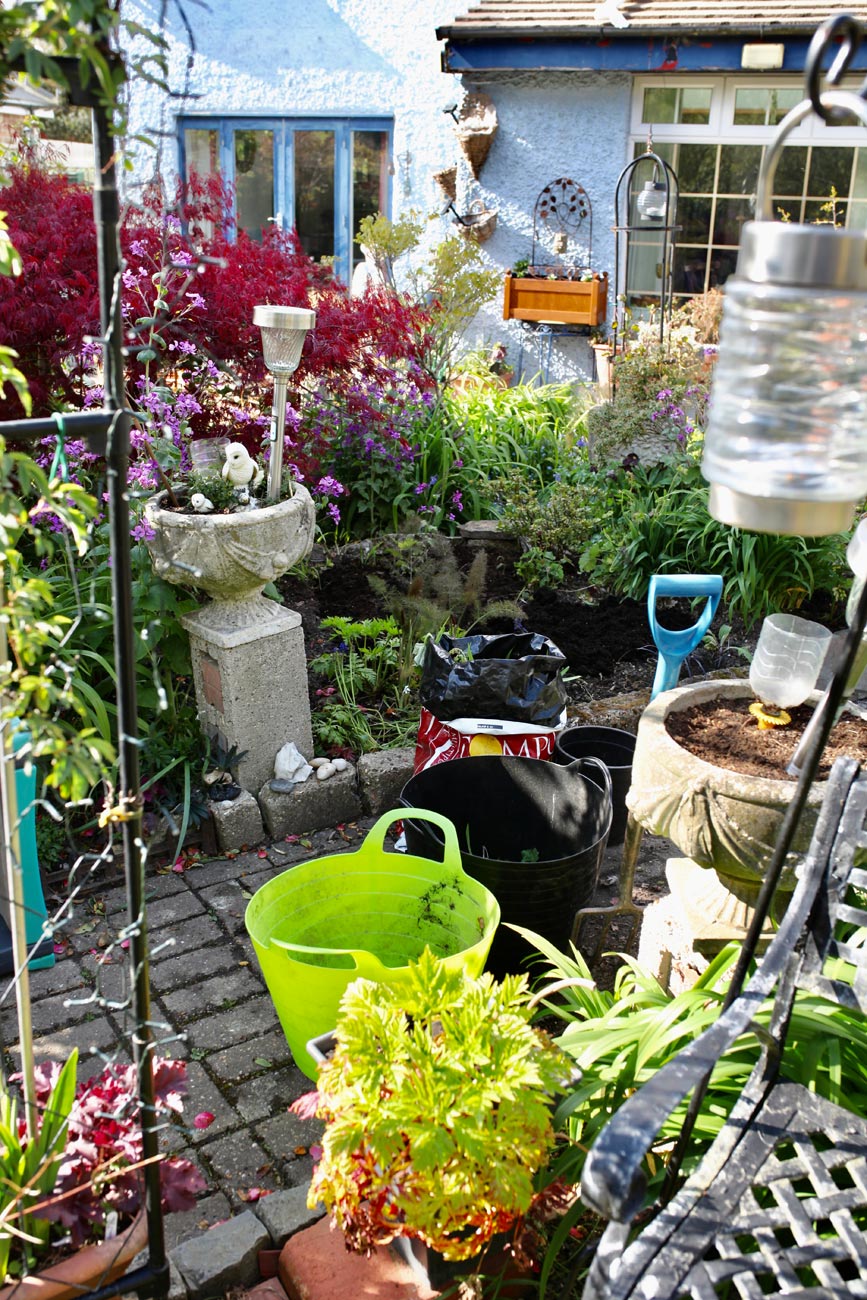 Here is Jackie's current work on the Pond Bed and
the Brick Path. This last image should provide a clue to
Where's Jackie? (6)
Other images include
the corner of the Palm Bed beside the Gazebo Path;
the Shady Path, which needs more work, including replacing the collapsing Ace Reclaim bench with the new wooden one we still have to assemble;
the Rose Garden where tulips are still holding the fort for the roses to come;
seedlings in the greenhouse;
and Where's Nugget Jnr? (3) which might need bigifying.
For this evening's dinner we enjoyed third sittings of Jackie's splendid jalfrezi meal with the same beverages as yesterday.