Jackie managed to squeeze herself into a ball to sit on her kneeling stool underneath the red Japanese maple this morning in order to dig out clumps of allium triquentrums. Don't be deceived by the visible sunlight. I was, and went to visit Mum without a jacket. It was cold.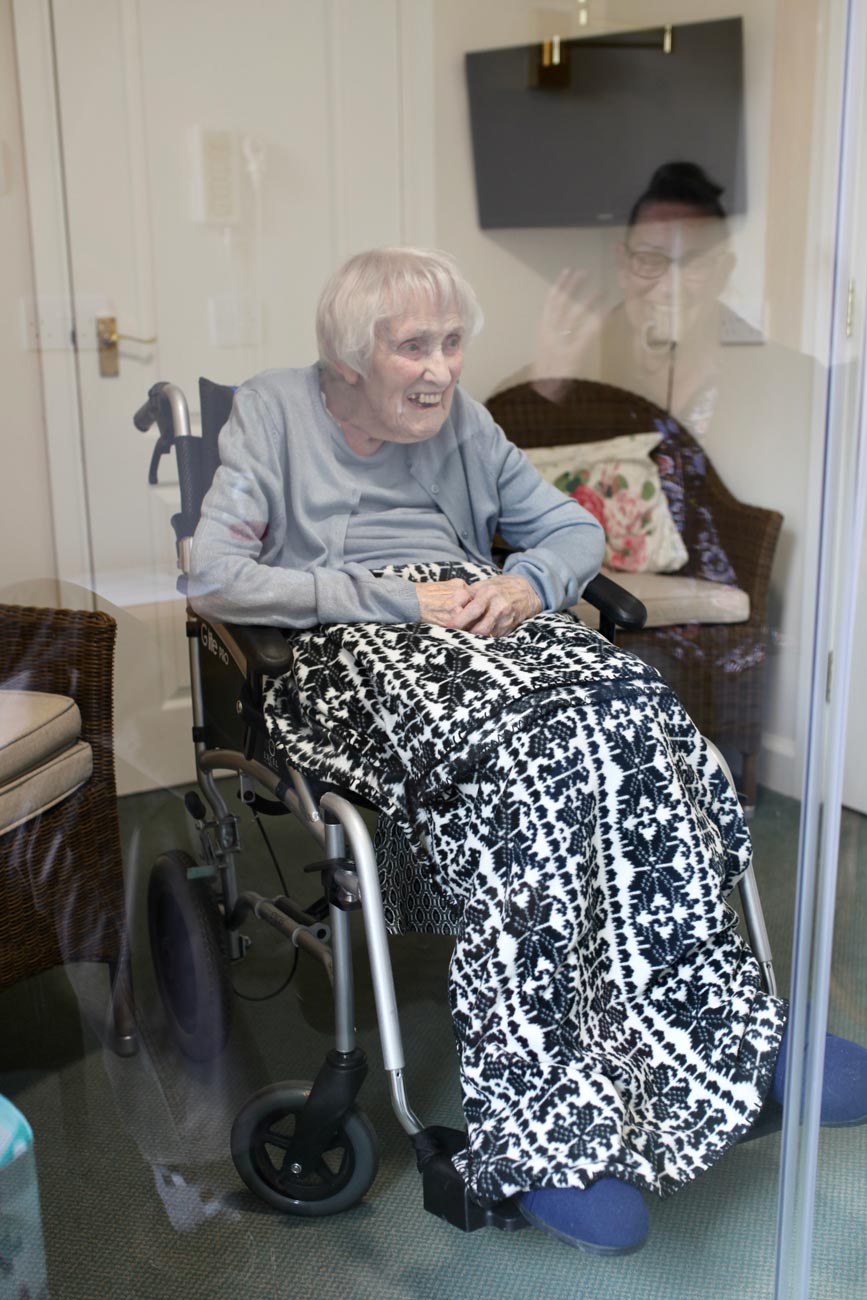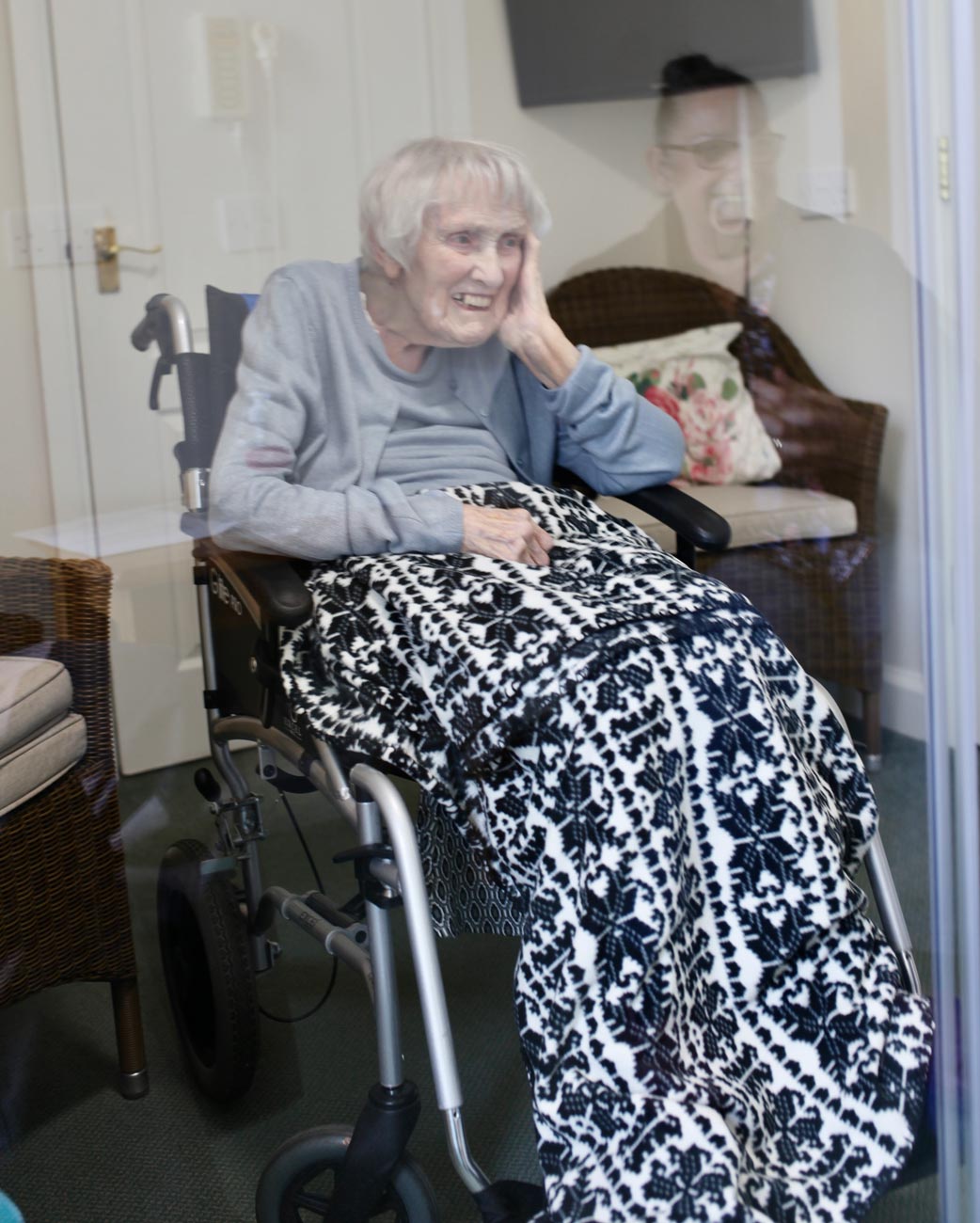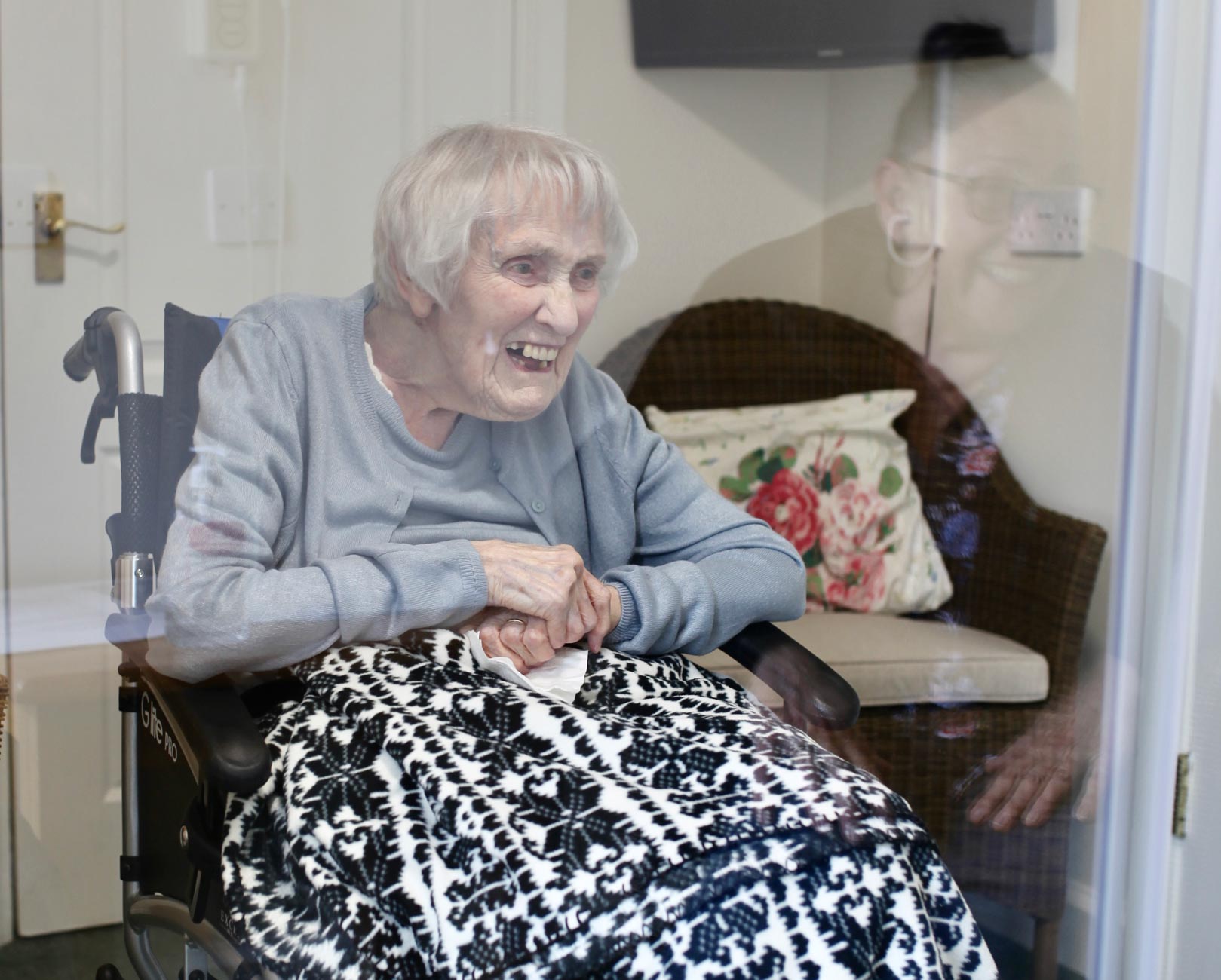 My mother had quite some difficulty hearing us today from behind the screen. She finds my pitch more problematic than Jackie's higher one. She was, however, in good spirits, and got my jokes, which my wife claims takes some doing.
After lunch we took a drive into the forest.
Jackie parked beside Royden Lane and decanted me so I could photograph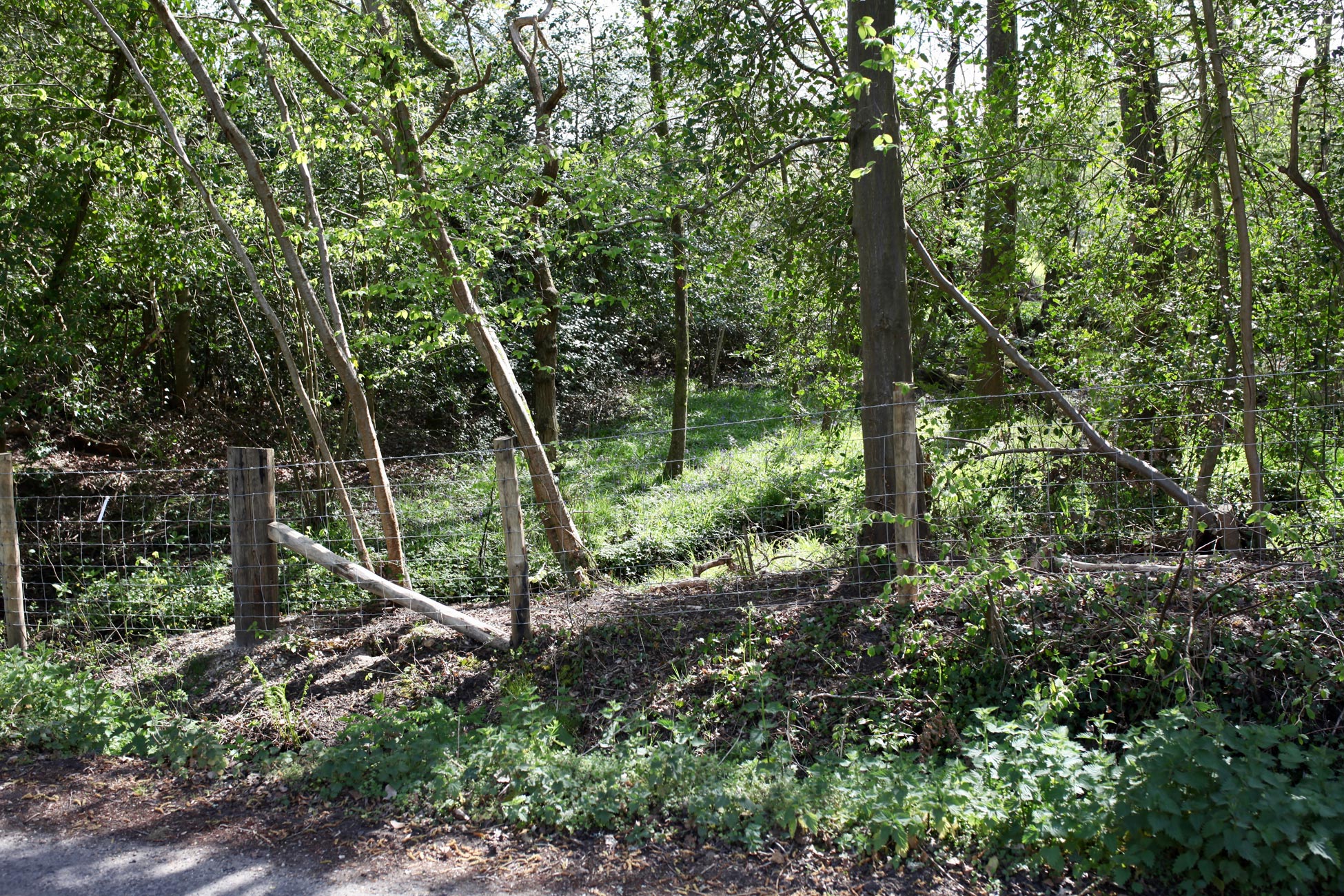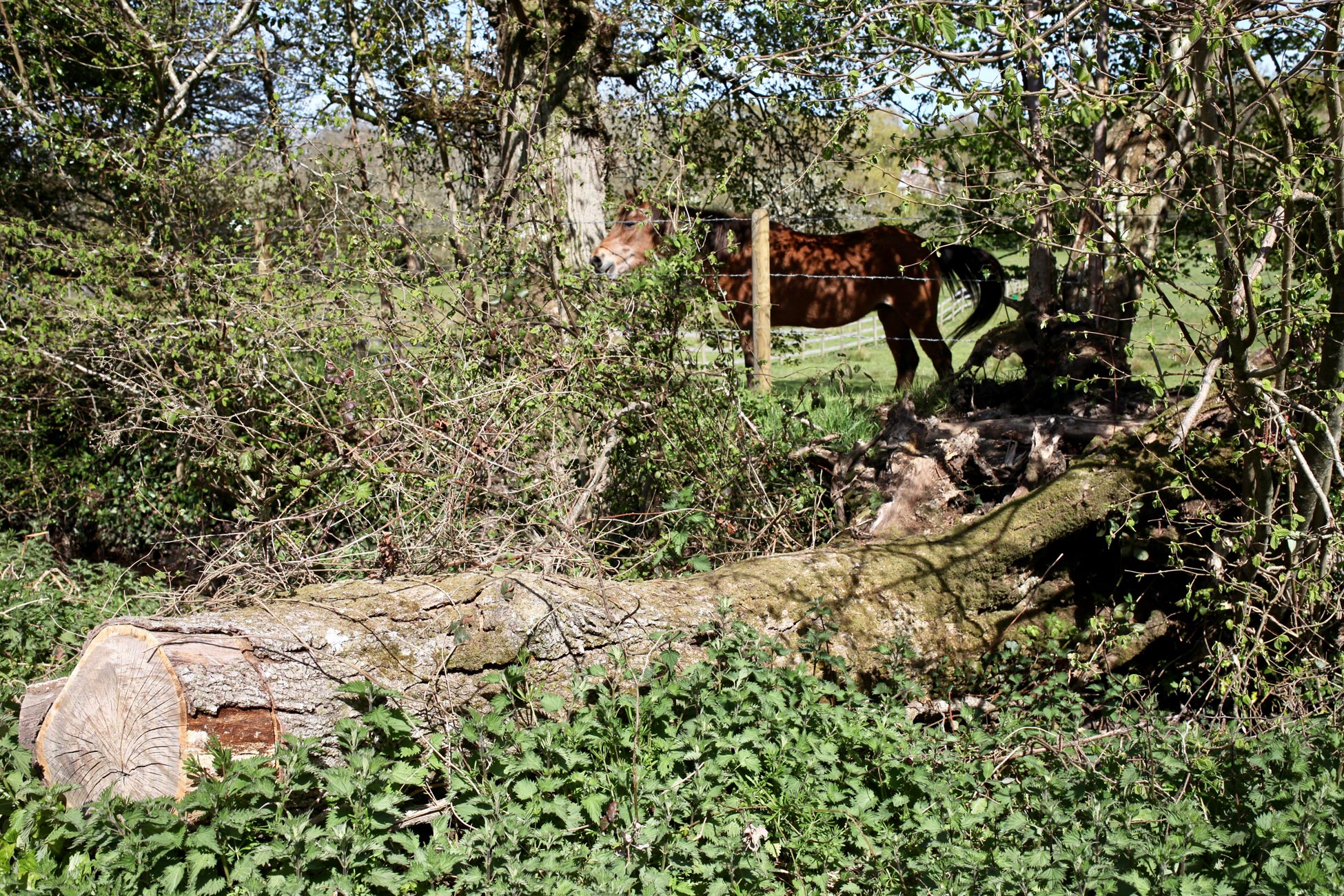 the surroundings, including the sawn stump of a tree that must have blocked the road when it keeled over; a stream flowing through the woodland; and a sun-dappled field horse beside a deep dry ditch spanned by another fallen tree.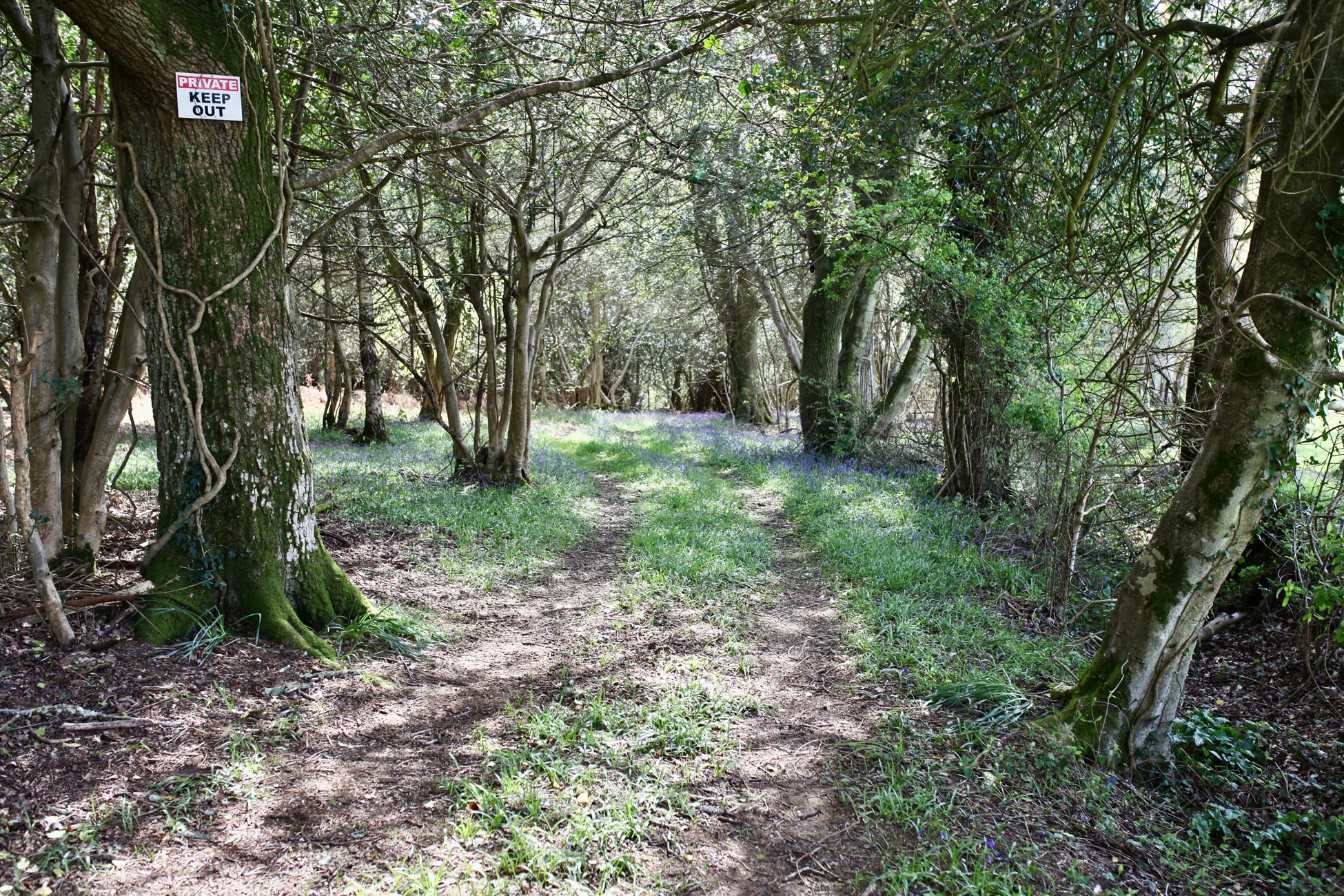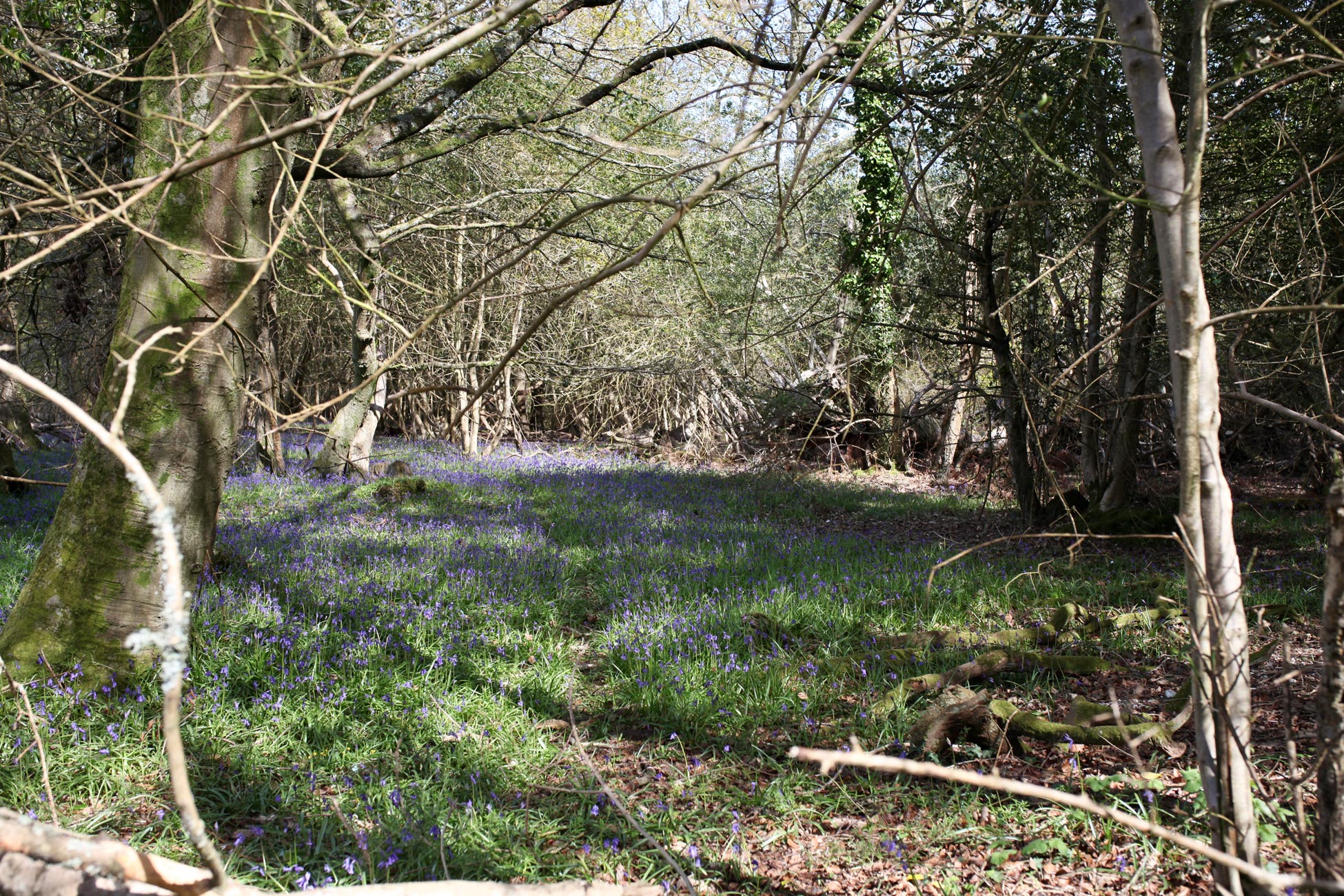 The bluebell woods on either side of Church Lane are becoming dusted with their familiar haze.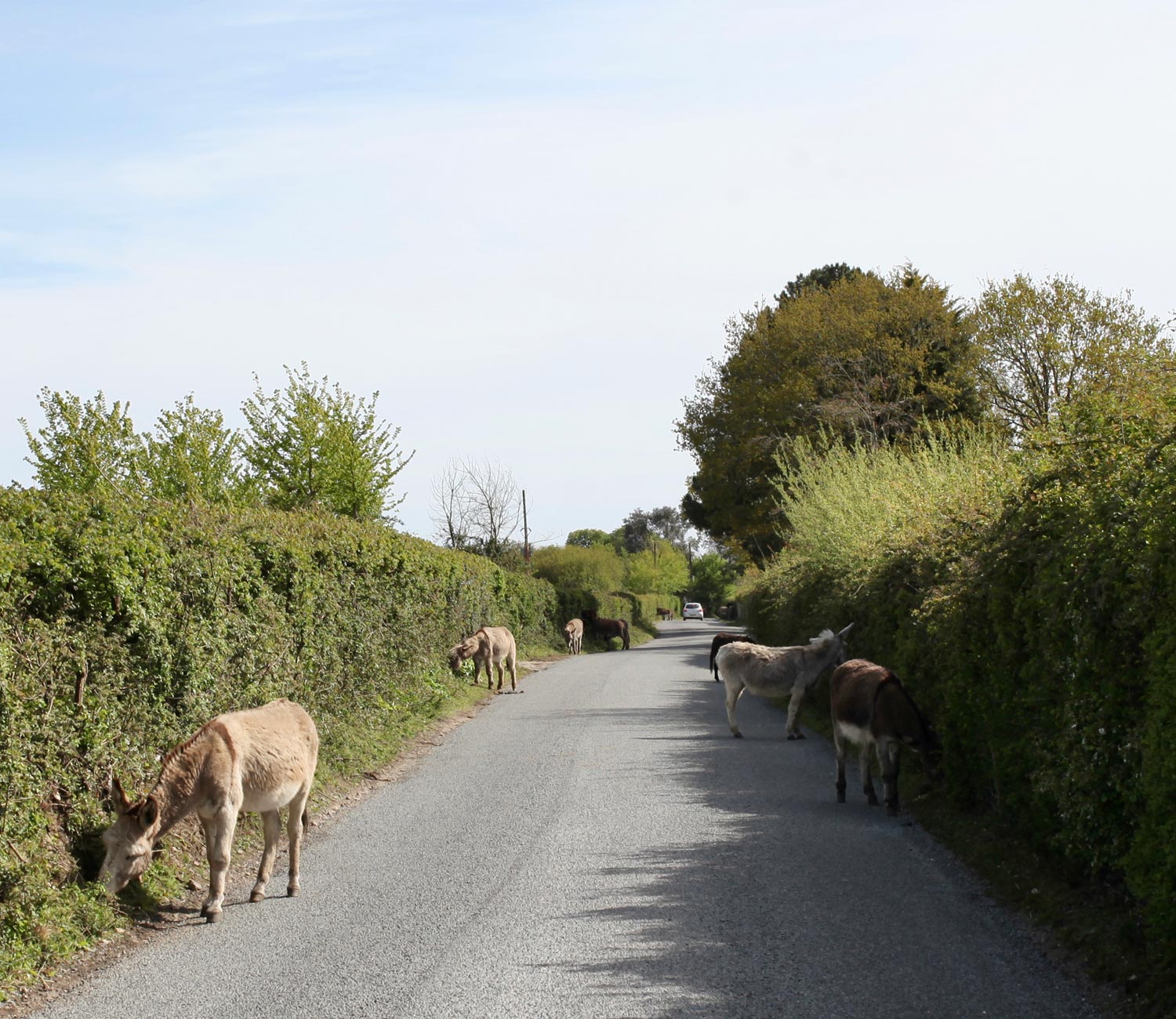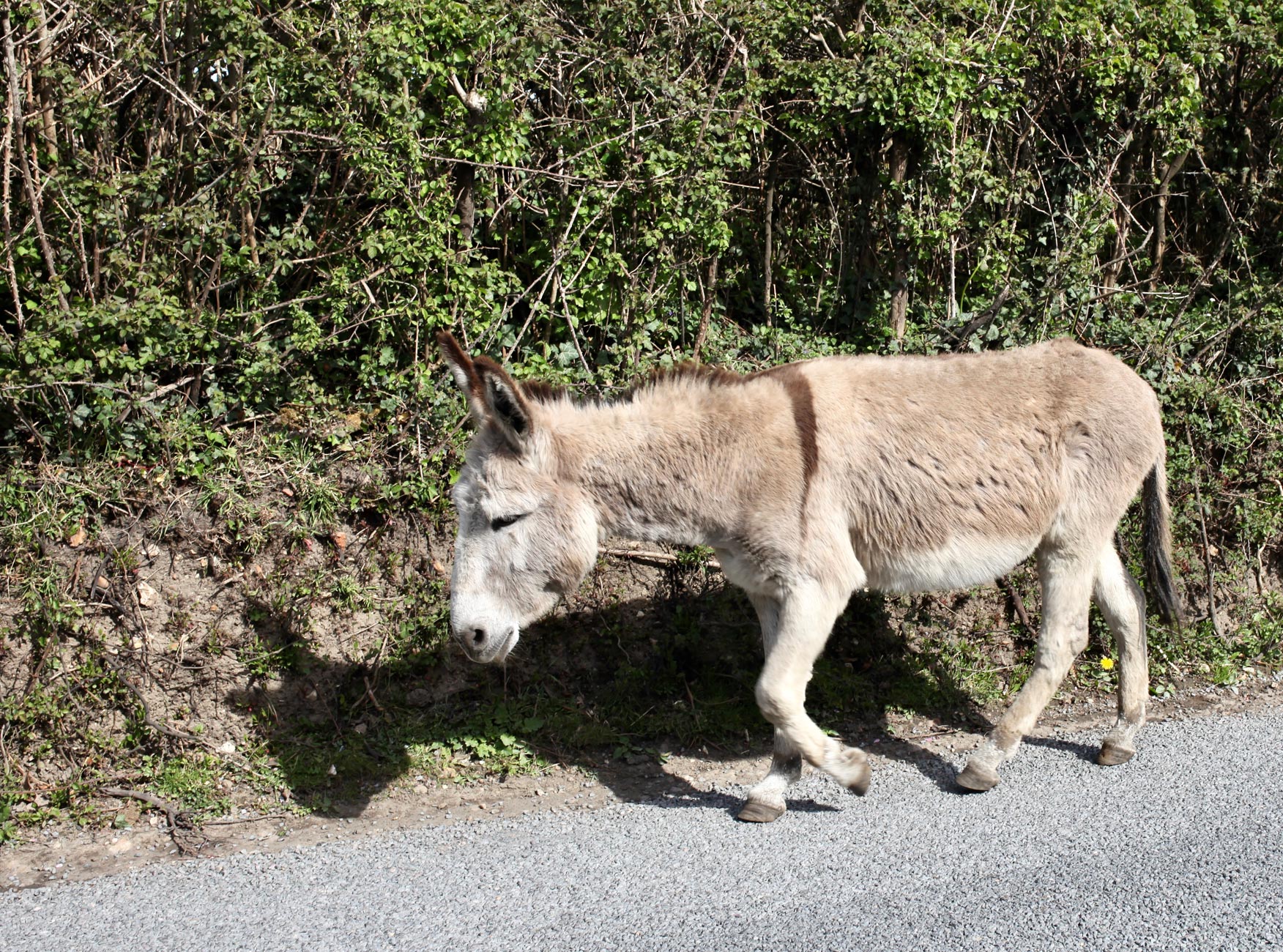 The newly surfaced lanes of East End were no deterrent to donkeys trimming the hedges.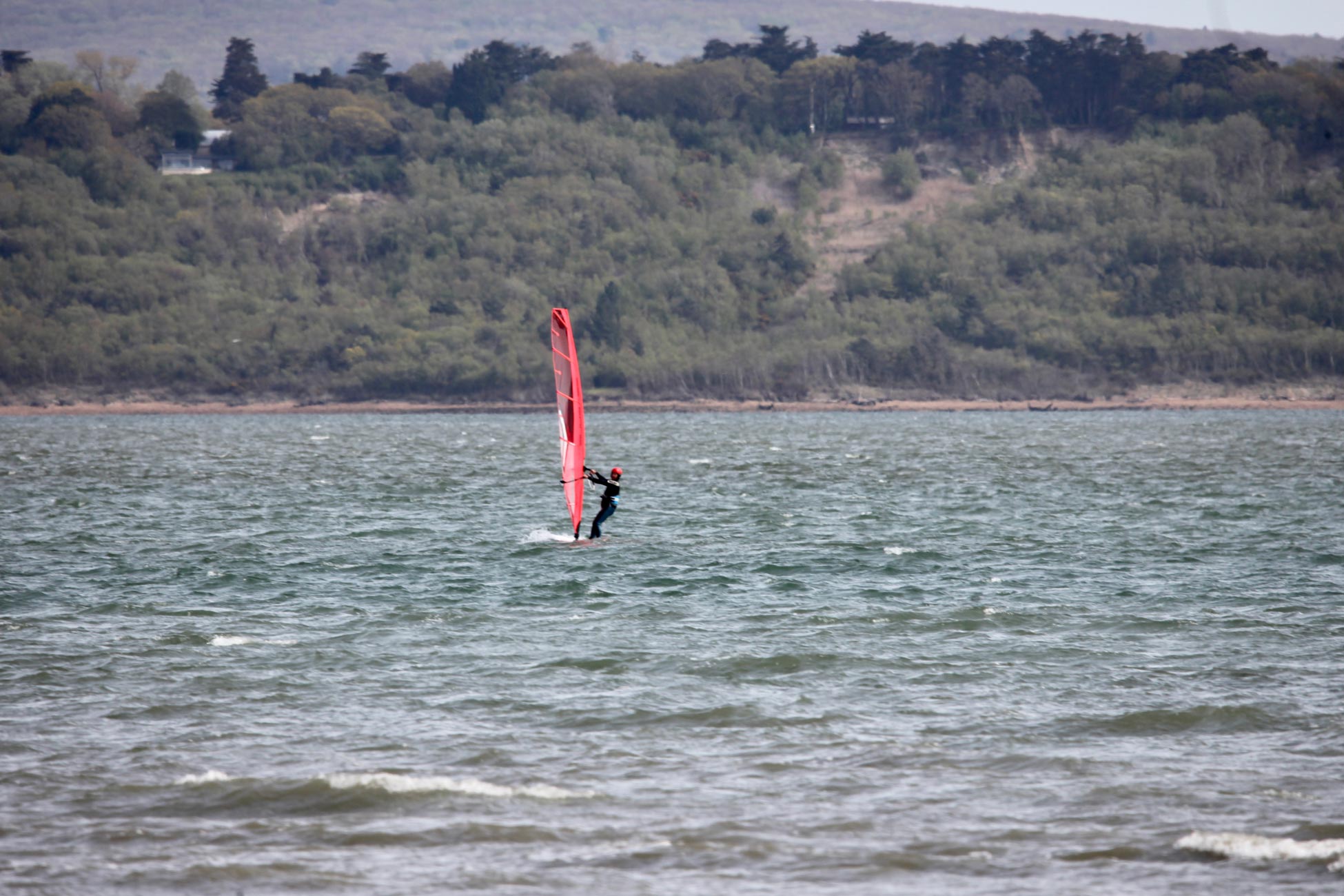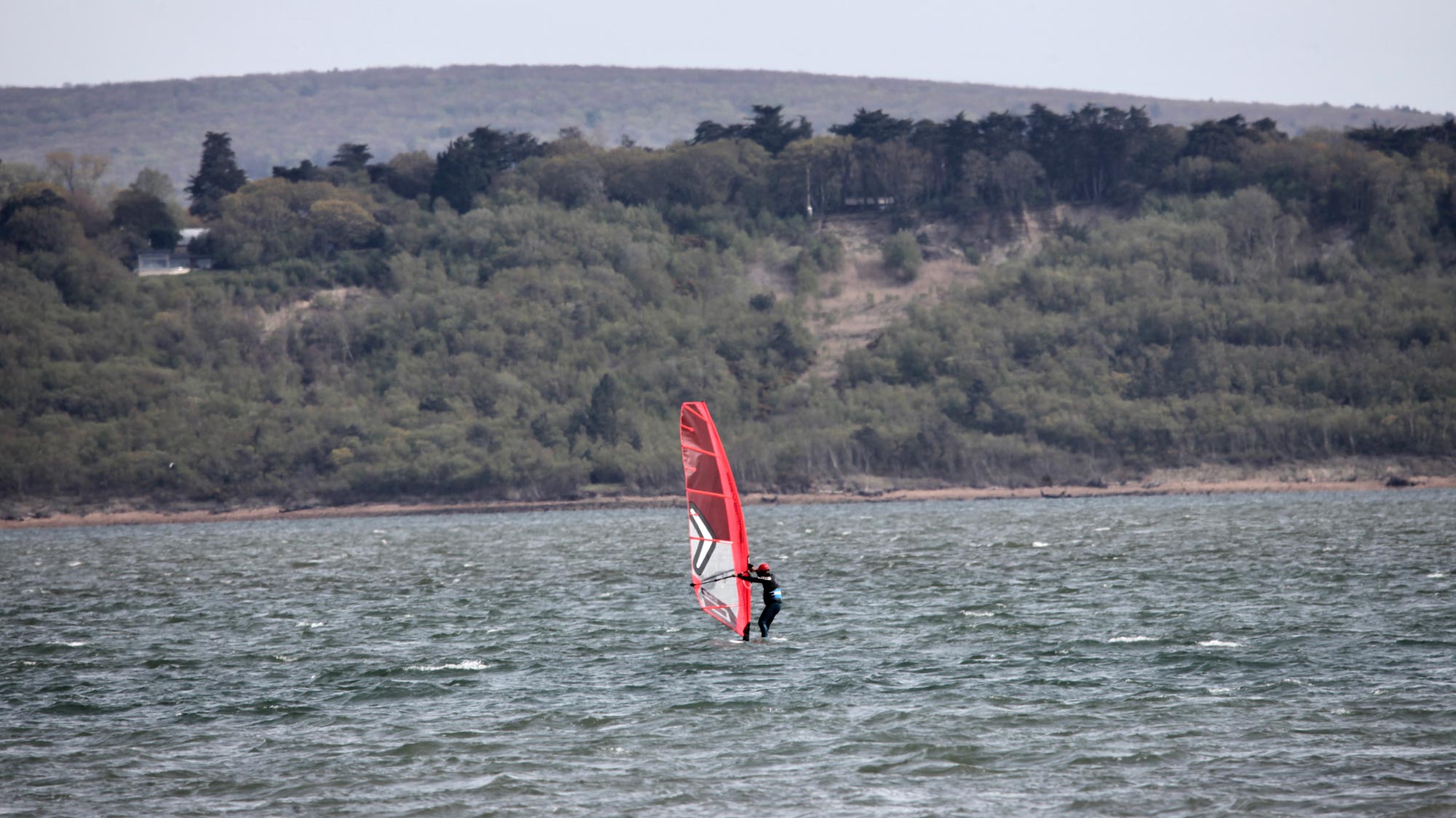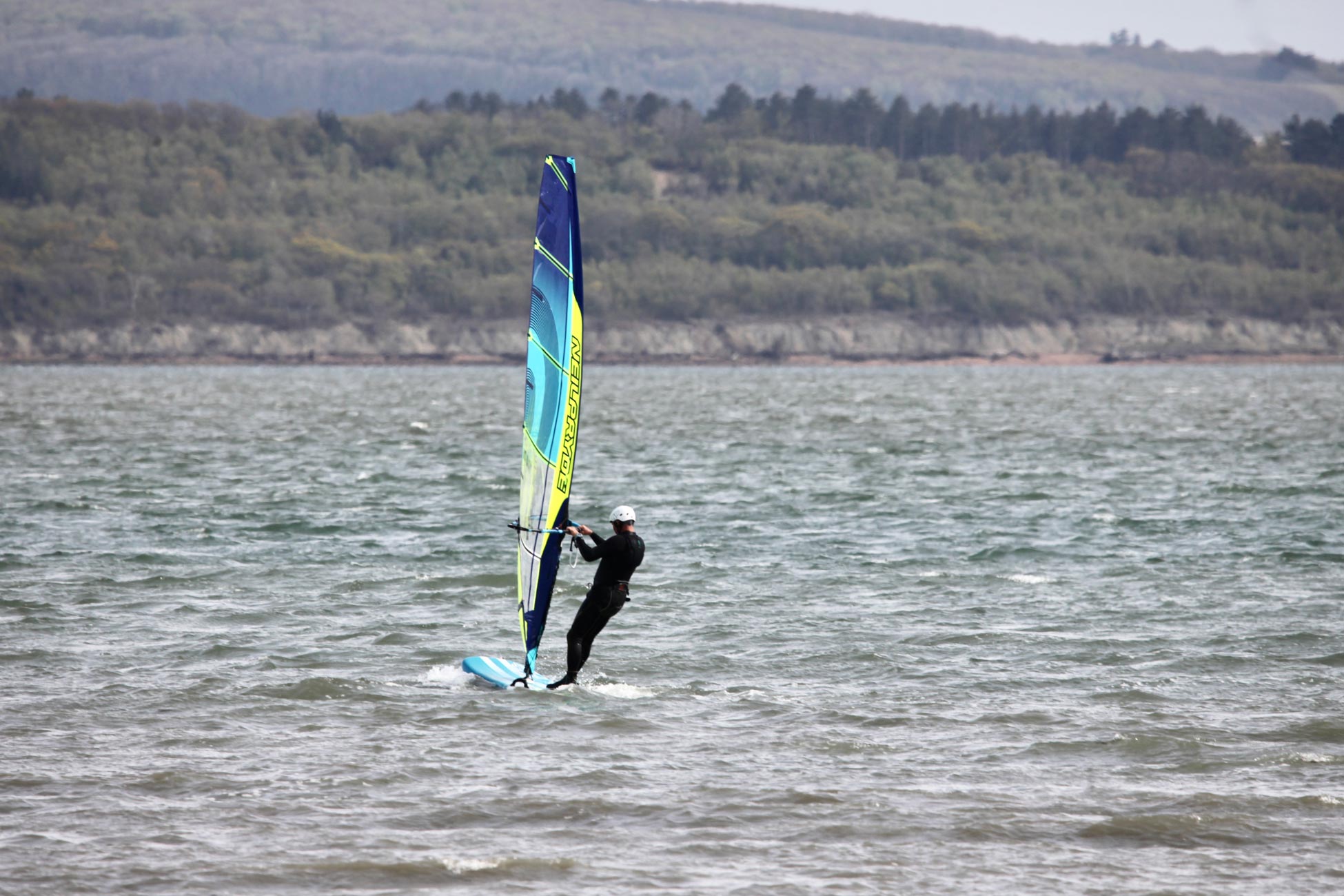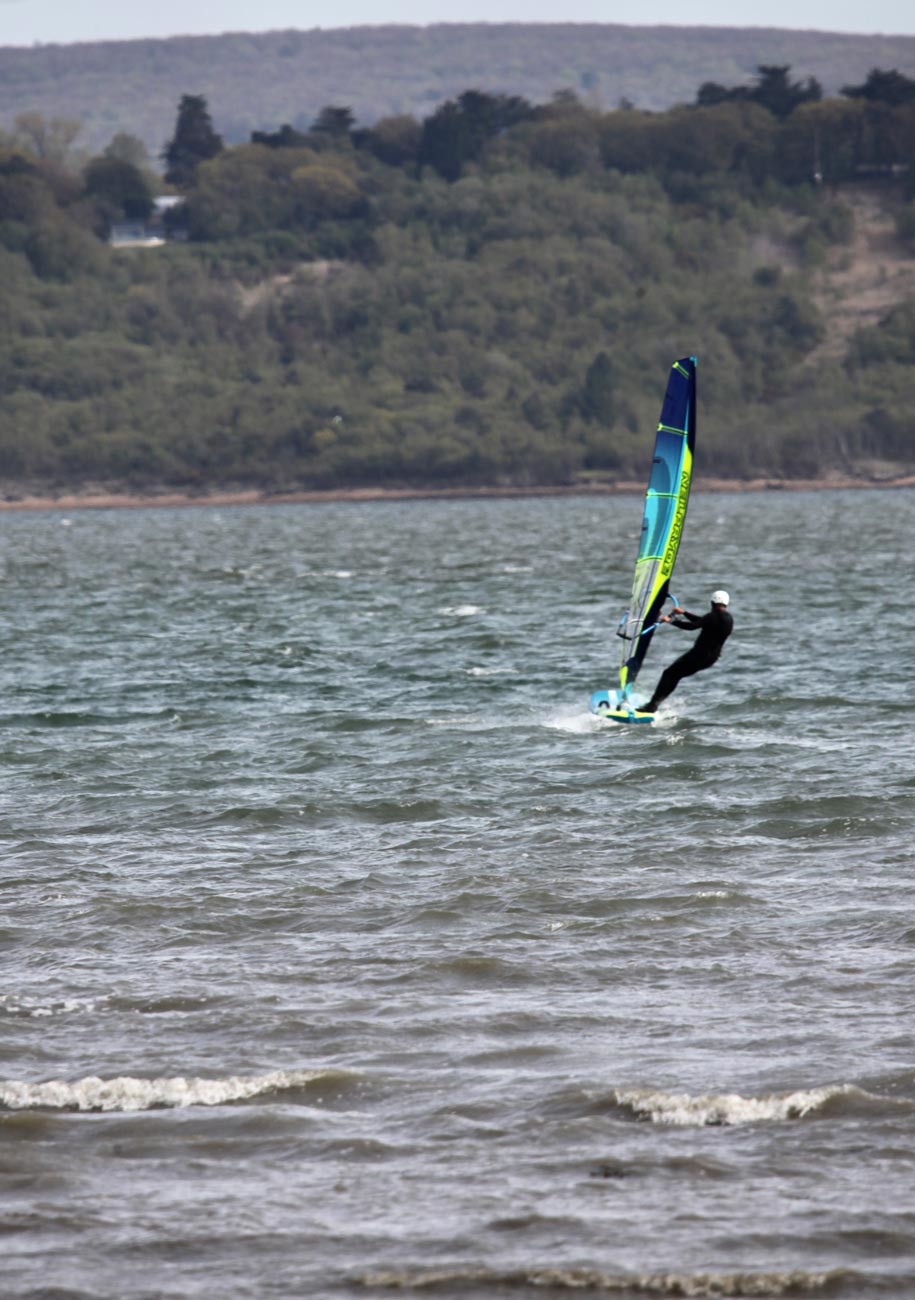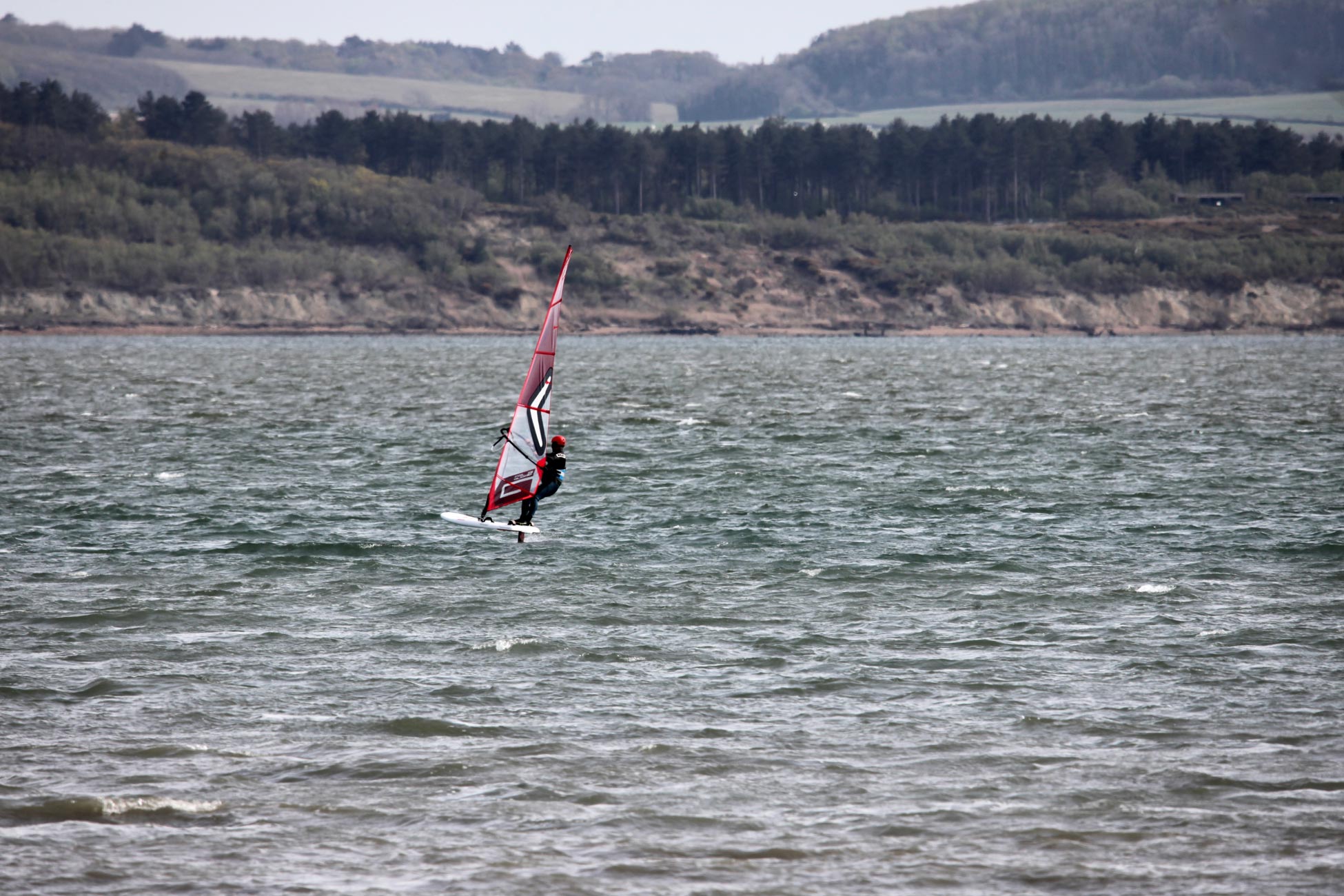 Two windsurfers could be seen against the backdrop of the Isle of Wight from the shingle beach at the end of Tanners Lane where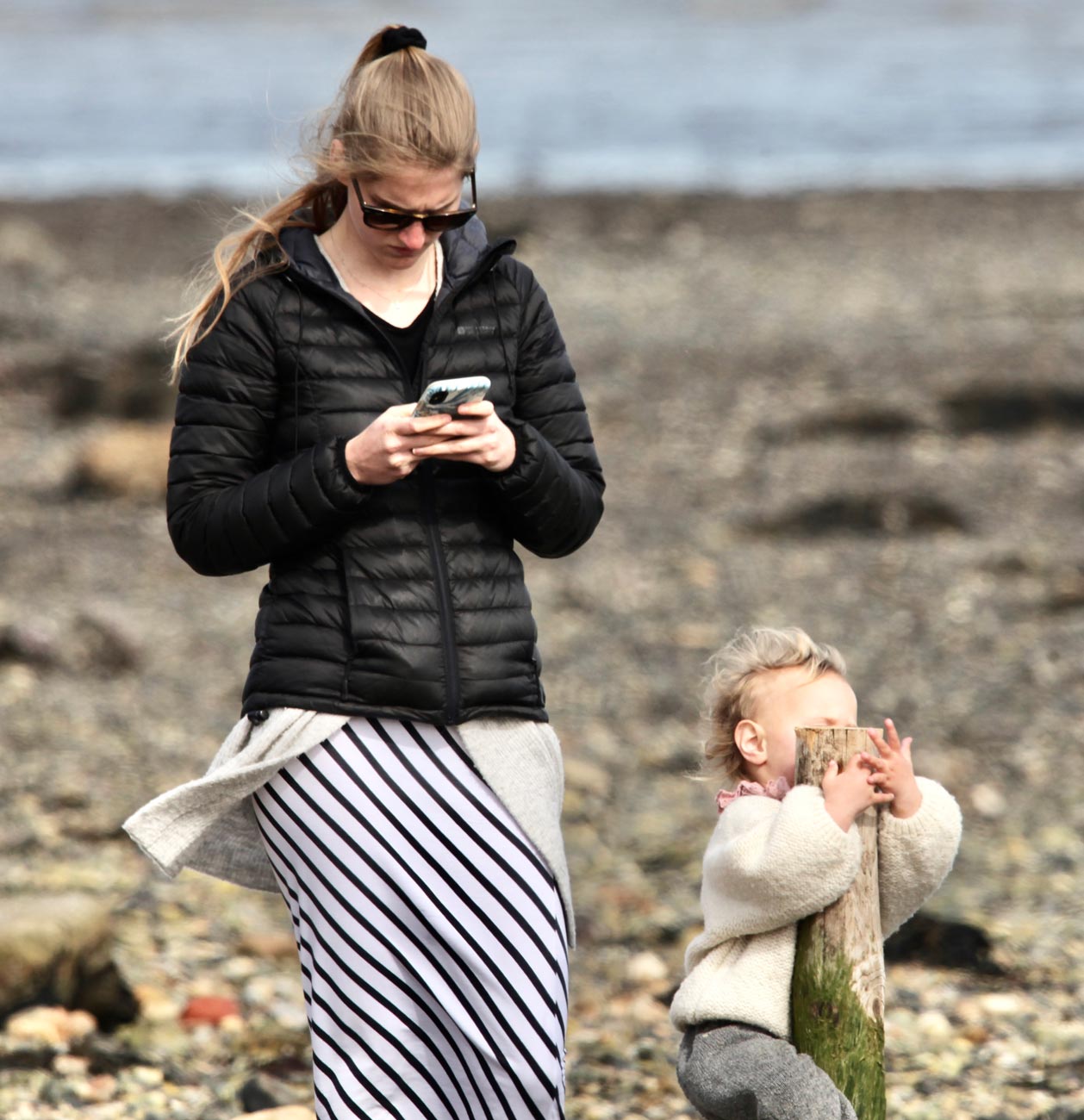 a young woman stood engrossed in her mobile phone while her charge attempted to scale a post.
This evening we dined on Jackie's flavoursome sausage and mushroom casserole; creamy mashed potato; crunchy carrots; and firm cauliflower, with which she drank Hoegaarden and I drank Western Cape Malbec 2020.