Our very good friend John, who blogs as Paol Soren, has recently suggested to me that it might be a good idea to register the changing nature of our environment by photographing one particular scene or tree at regular intervals during the year. This set me thinking about a suitable location. Water should, I thought, be involved; certainly trees and other flora; and seasonal wildlife. The old quarry lake at Pilley seemed a likely candidate. Jackie and the same idea. On a sunny morning we set off there quite early.
This took us up Pilley Hill where the decorated post box now bears crocheted birds and their nesting boxes.
Significant signs of this early May in my pictures, are the unusually low water levels in the lake; the proliferation of water crowfoots floating on it; and the fresh leaves on the trees.
Long shadows were cast by the early sun, and the clear light offered crisp reflections.
Throughout my circumambulation of the lake the regular honking of a Canada goose tenant set up a marching rhythm, only to cease when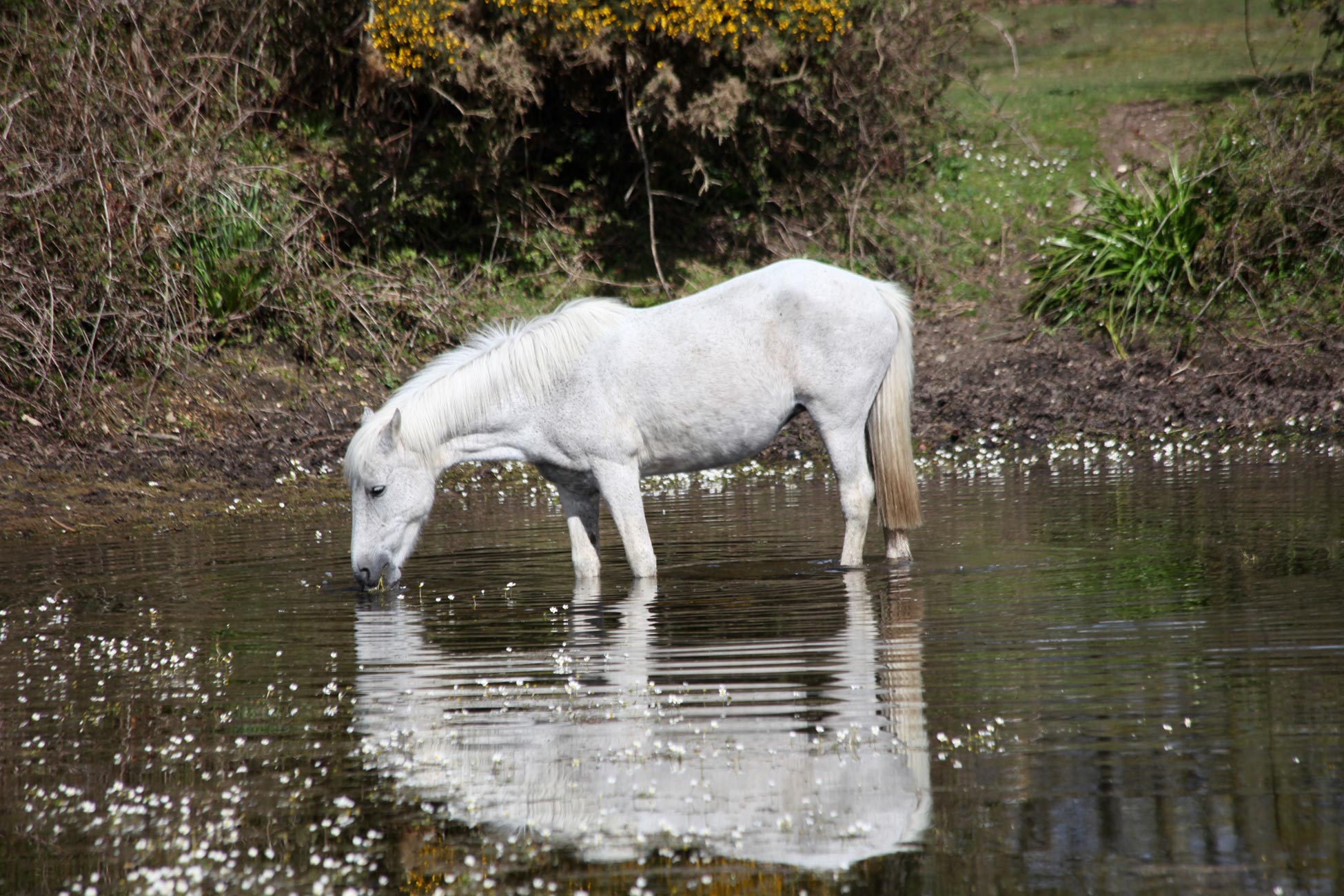 a grey pony descended the receding bank to drink. The bird then flew away.
I walked around the perimeter photographing whatever caught my eye. The images may or may not contain that with which to start my project. I would appreciate readers' comments on whether or not this is the right area, and whether any spot would bear repeating on a regular basis. Accessing the galleries will provide titles for which choosers may opt.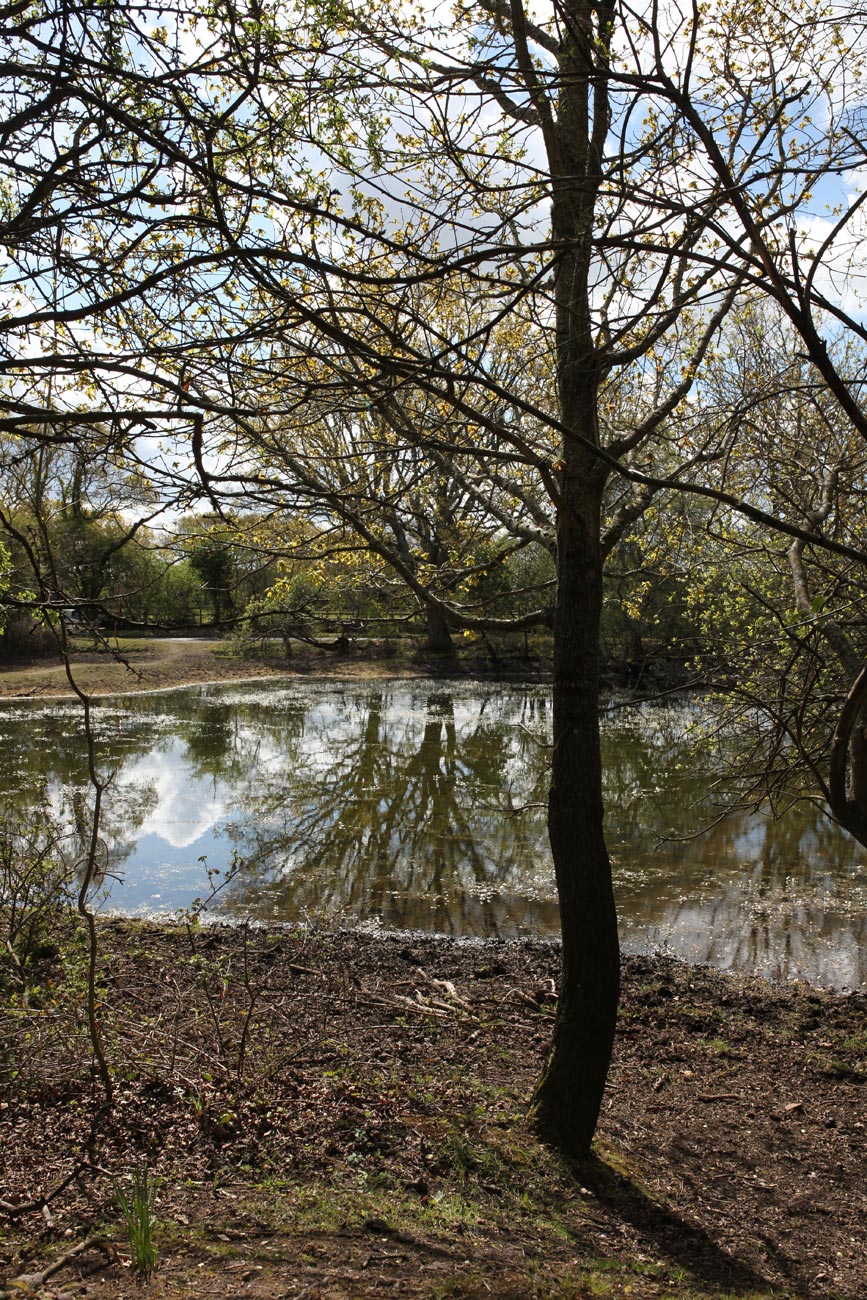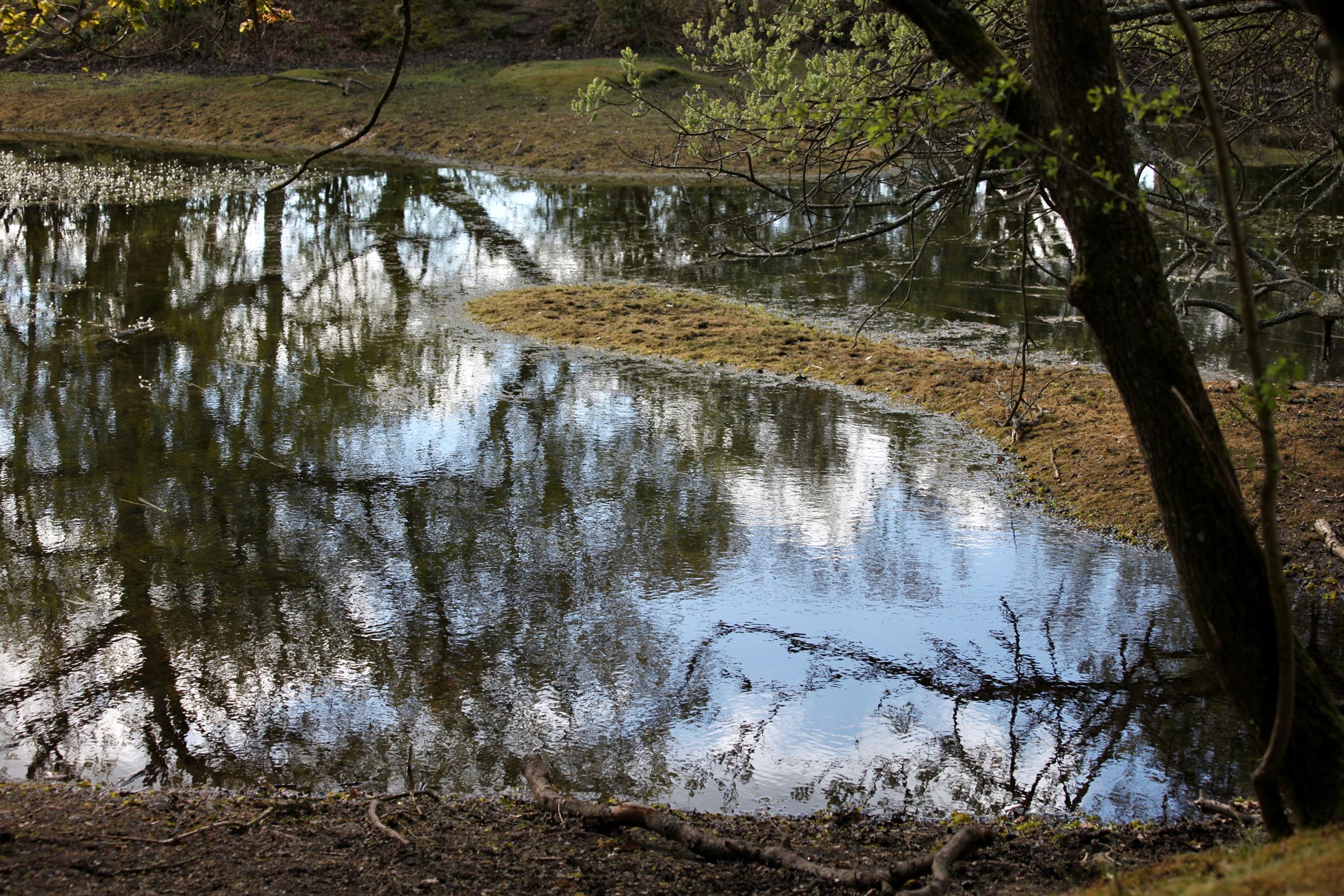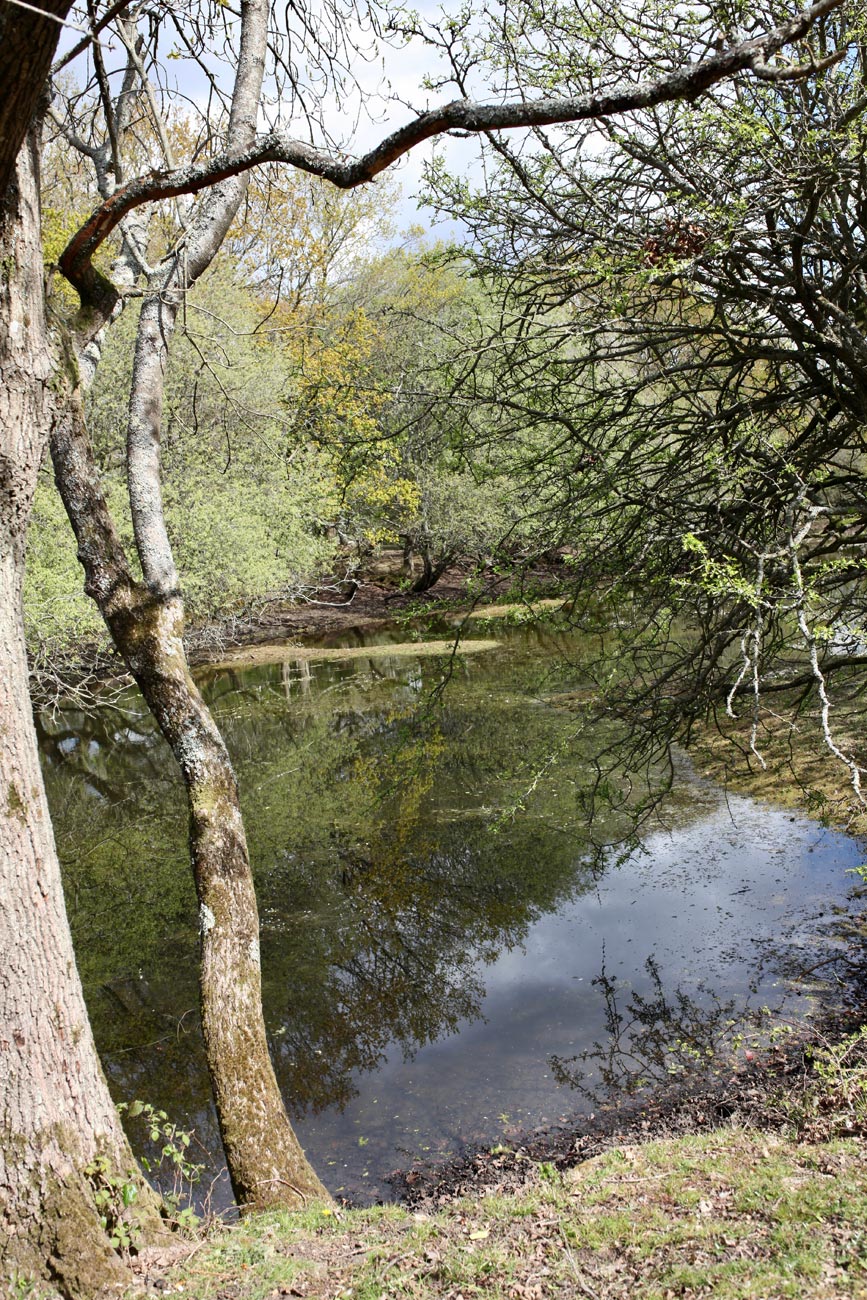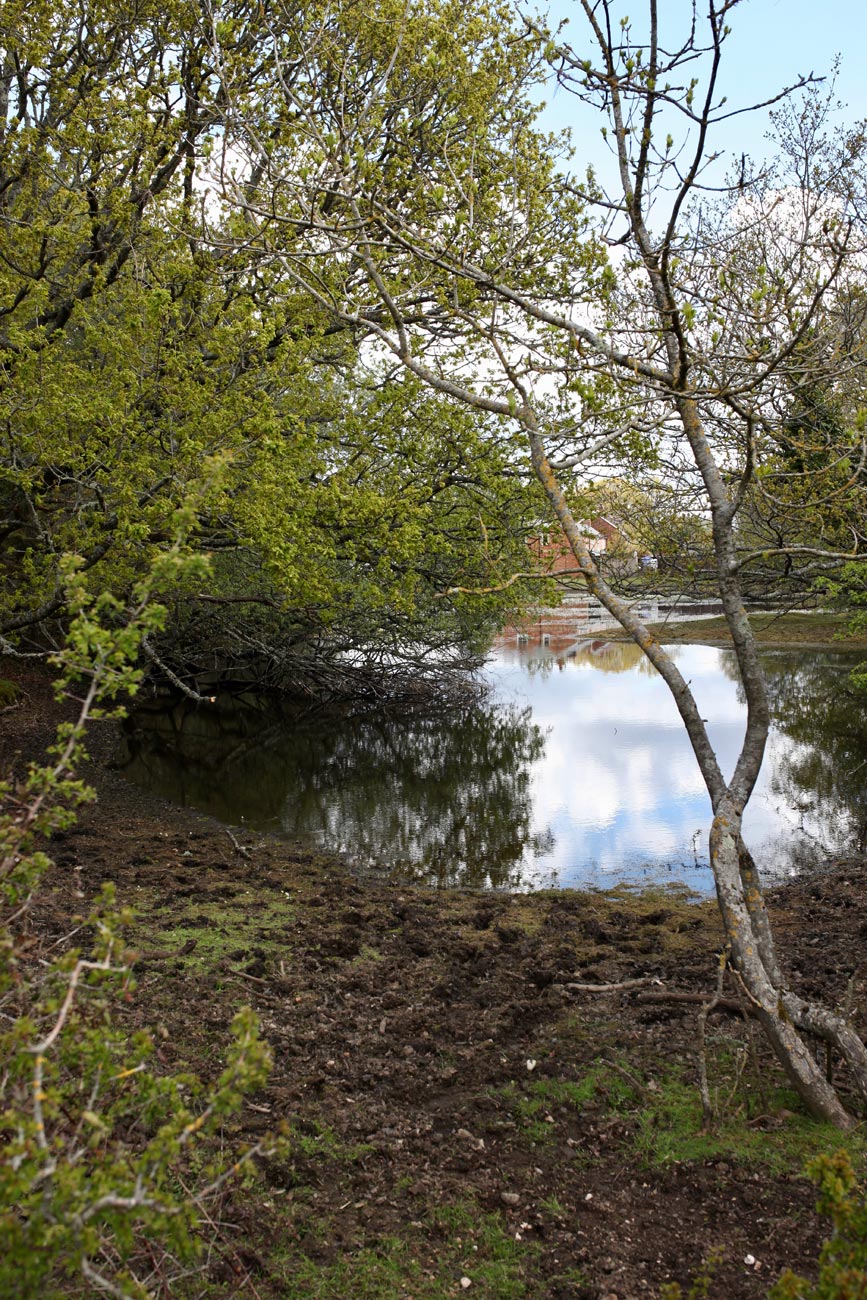 The above gallery offers the general scene.
The crowfoots and these fallen branches are not contenders for the regular location, but they do add to today's atmosphere.
The trees and their shadows will change with the seasons and their accompanying light.
There are plenty more suitable sites should this not be a popular choice.
On our return I began digging out an hibiscus planted by our predecessors too close to the Brick Path. I was soon sent inside by a heavy shower. The rain stopped before lunch, enabling me to finish the job.
If this is a fledgling robin perhaps Jackie has encountered and photographed a third generation Nugget
Our morning was the best time for an outing. Frequent precipitations throughout the afternoon included both rain and hail.
I am happy to say that this evening's meal was a repeat of yesterday's jalfrezi with the addition of vegetable samosas. Jackie drank Hoegaarden and I drank more of the Fleurie.