Although still breezy and somewhat nippy, our morning's weather was much brighter.
Accompanied by chirruping small birds, the screeching of the greenfinch, the cooing of doves, the repeated mating plea of a wood pigeon, and the gentle buzzing of the bees,
Jackie continued her various plantings such as those in tubs, stone urns, box containers and hanging baskets;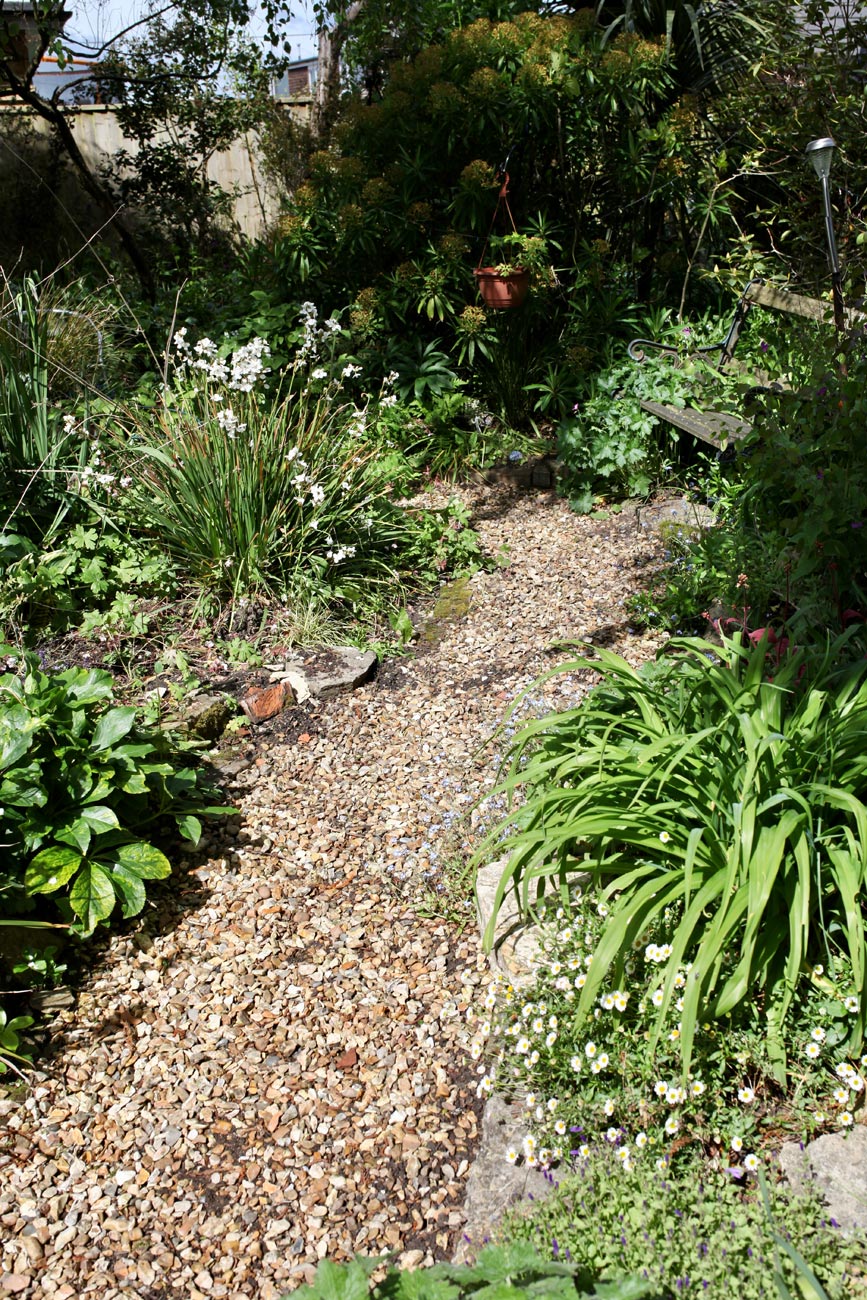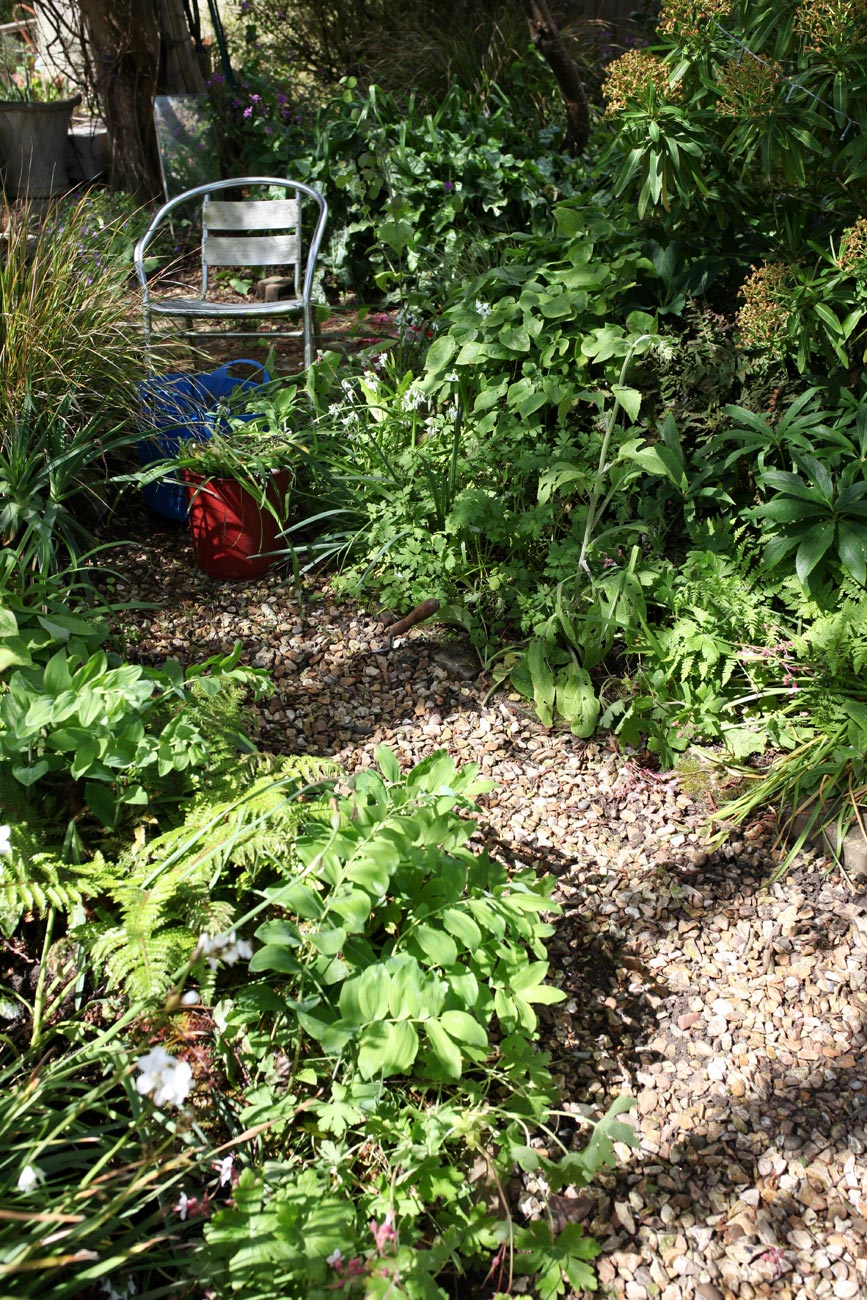 I picked up fallen debris then went round the bend, almost completing the task of clearing the Heligan Path of weeds.
My next task will be recovering the overgrown footpath leading to the chair in the Weeping Birch Bed. I assure you there is one there.
At one point the Head Gardener popped out to Ferndene Farm Shop and returned with more compost. This enabled her to replace some older material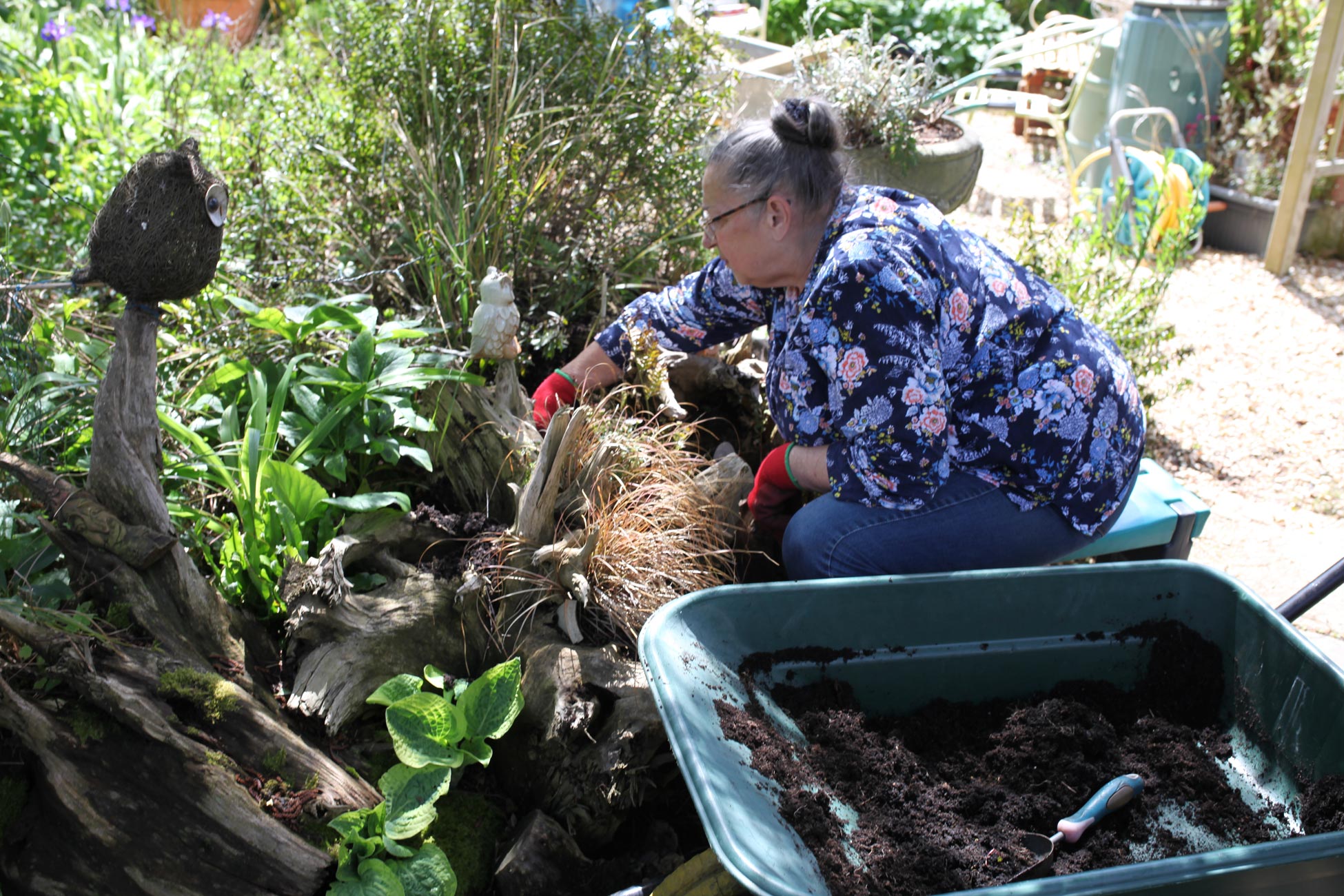 and use it, to the consternation of a few owls – one of which was given a dry shampoo – to refresh the soil-leaking stumpery.
After lunch we took a trip to the north of the forest.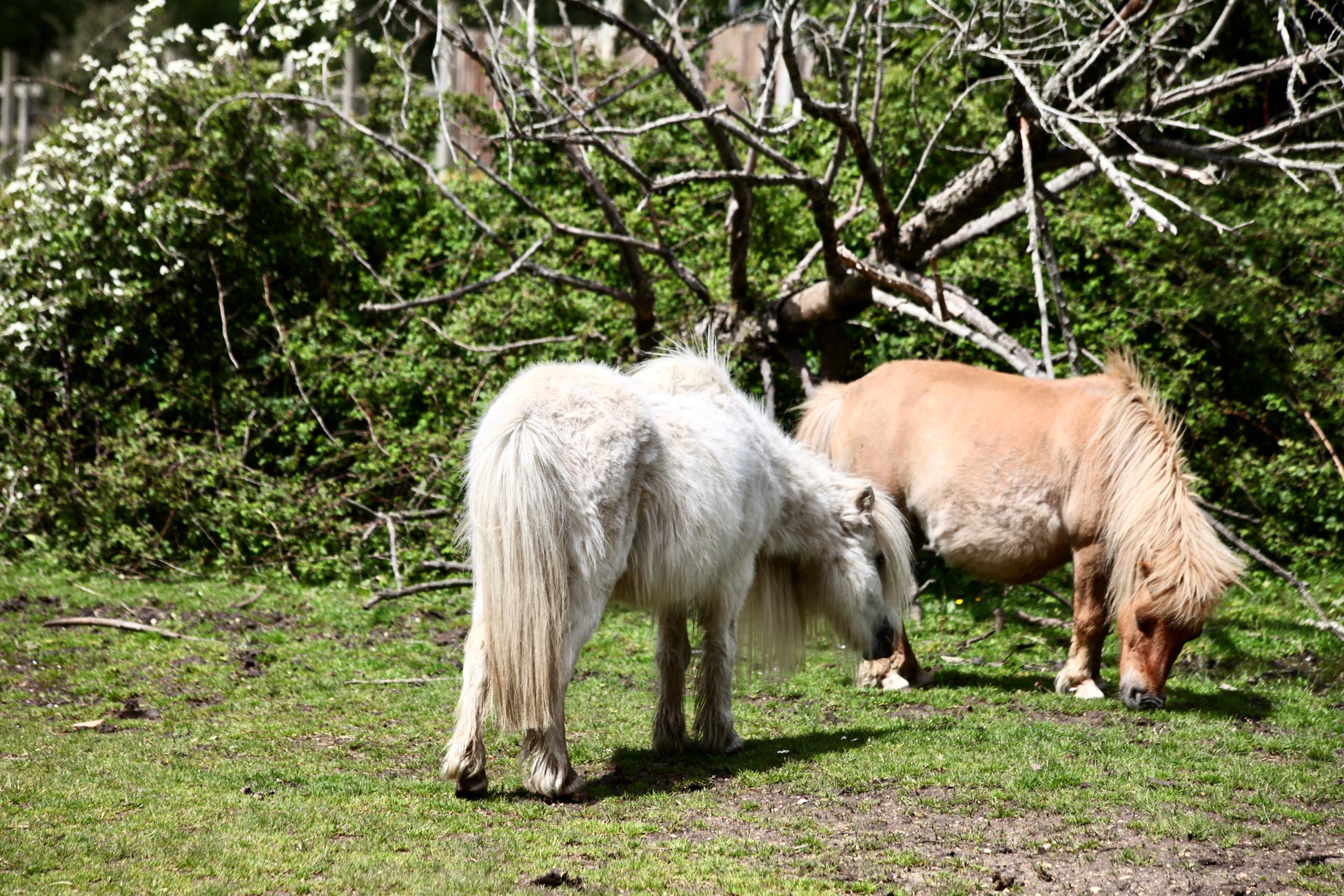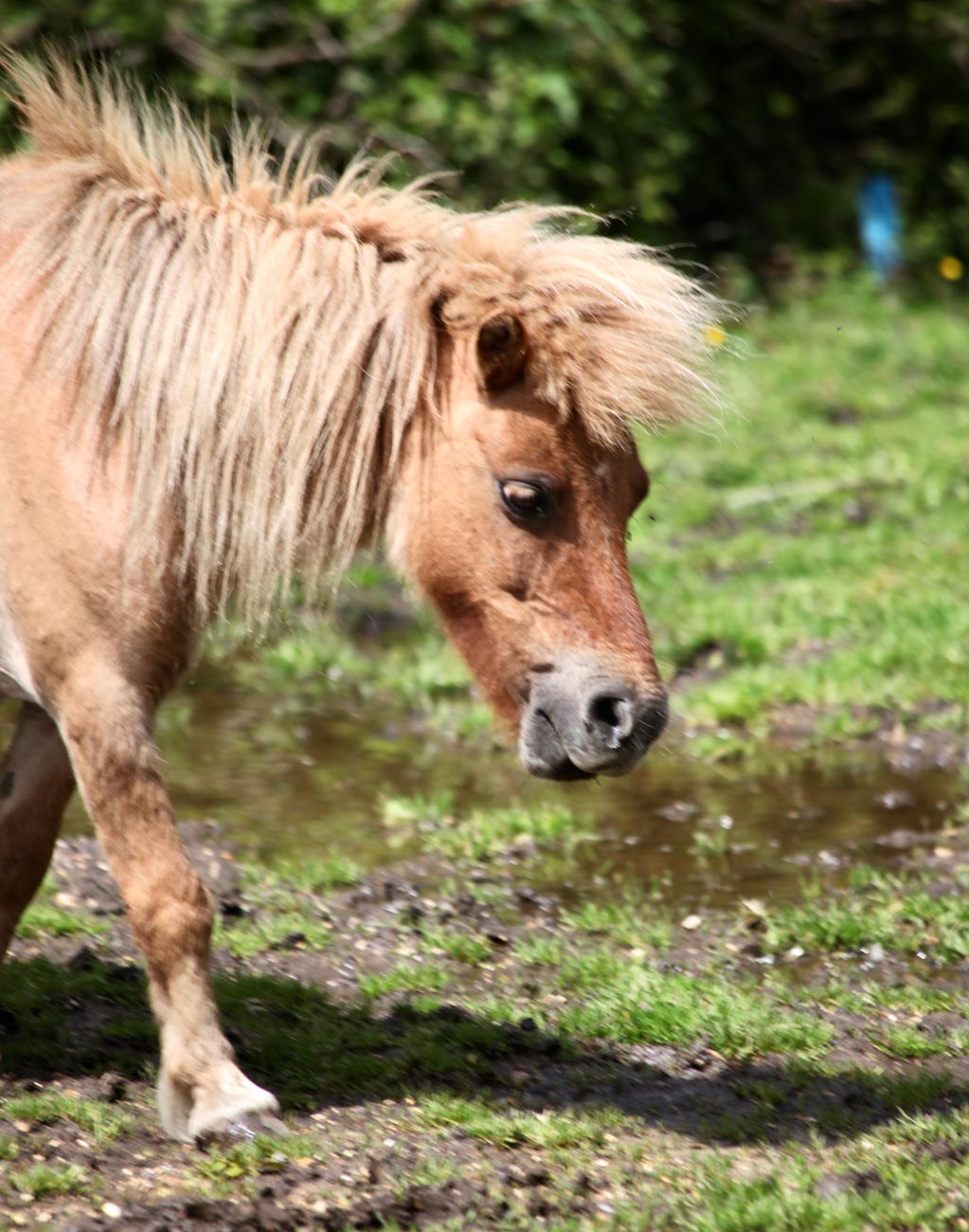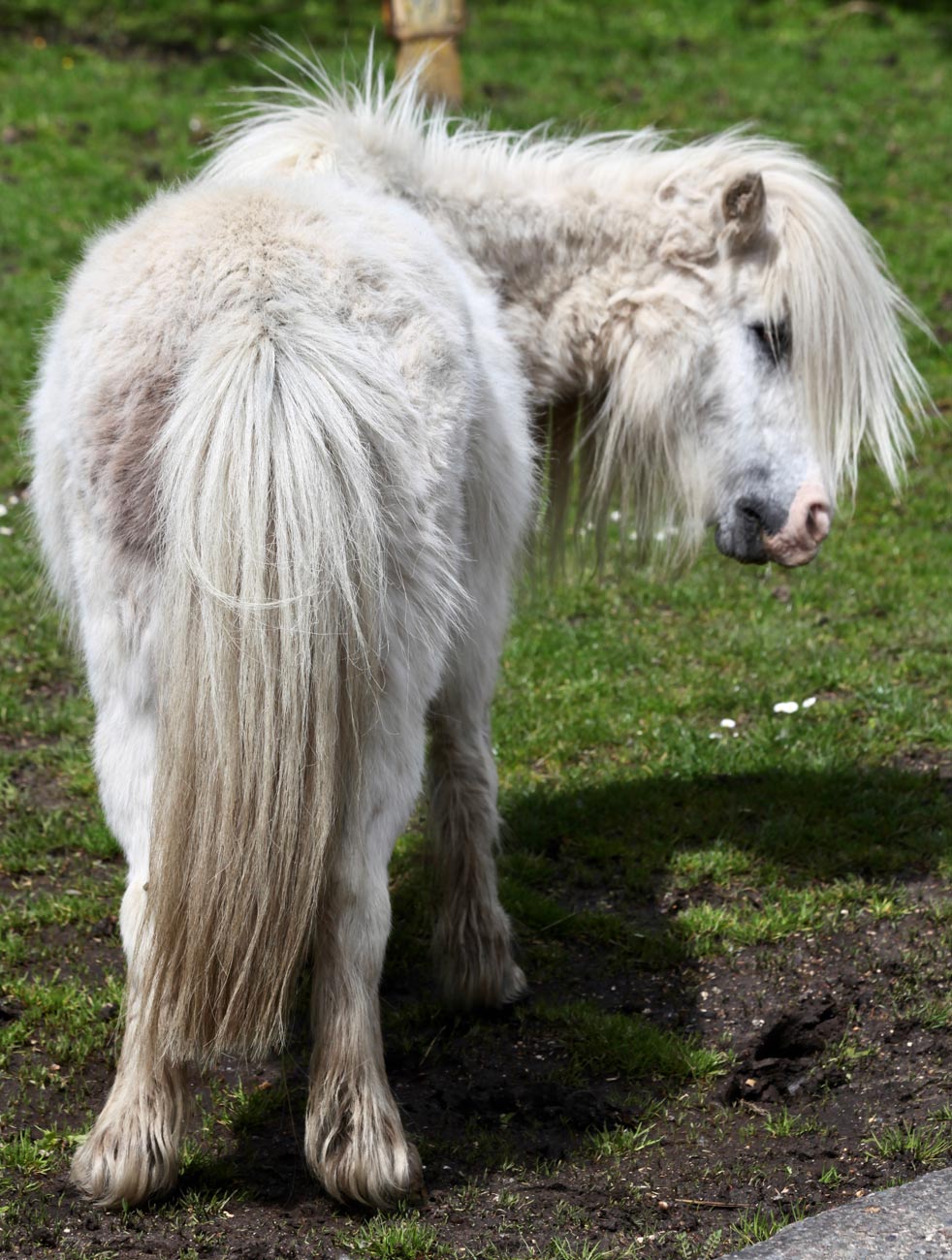 We stopped on Cadnam Lane to admire the group of Shetland ponies with their big grey companion. By the time I had changed my lens and emerged from the car, they were all setting off into the distance. They were not going to play ball today.
The soft toys attached to a gate and railings are looking pretty soggy now.
Further along we encountered a trio of what Jackie termed "deliciously disgusting" sows.
Wherever we drive in the New Forest at the moment it increasingly bears the look of an arboreal charnel house.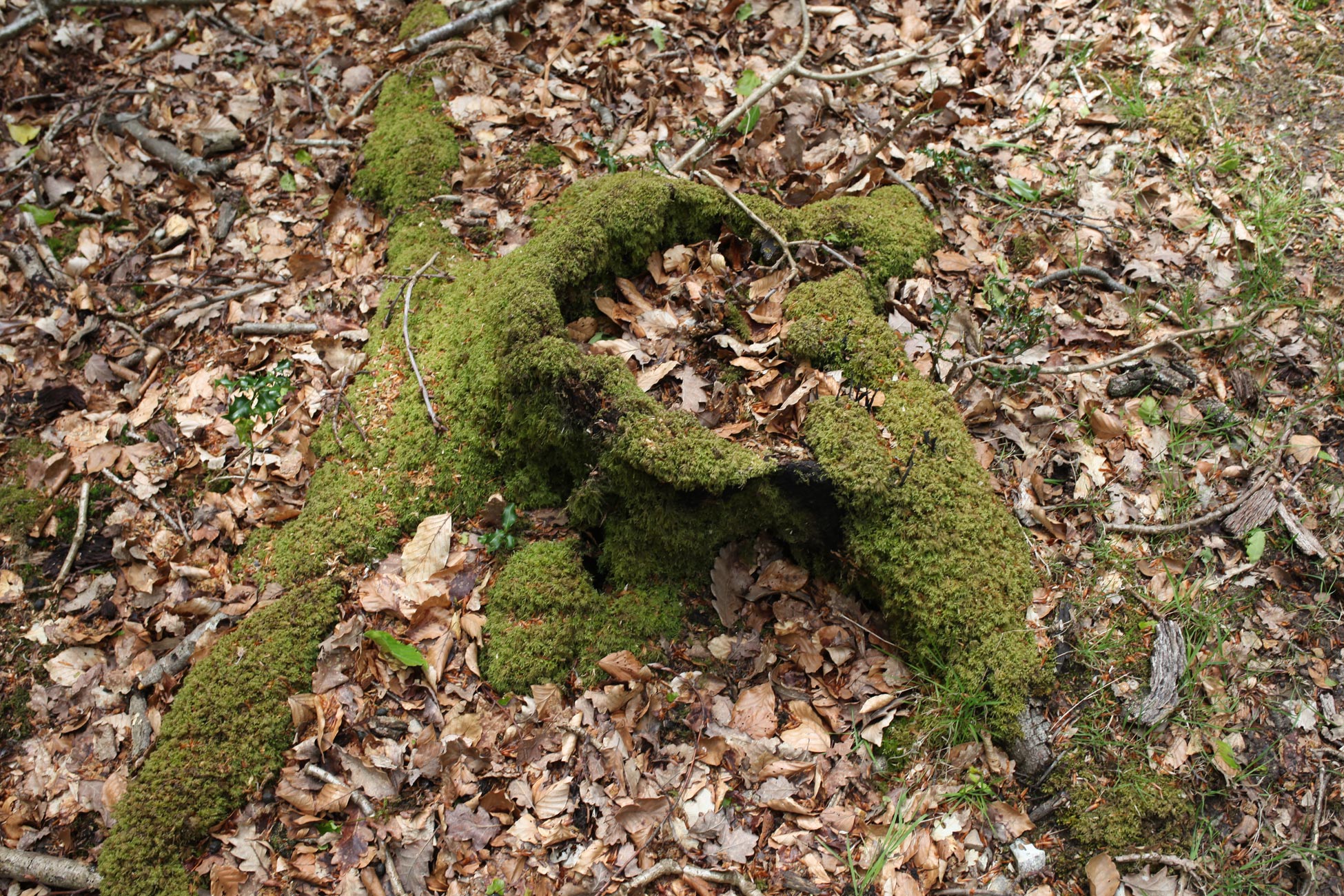 On the approach to Bramshaw I disembarked and made some images that could have been found almost anywhere in our National Park, committed as its management is to maintaining the natural ecology.
The most recently sawn trunk and branches had clearly fallen across the road, for its trunk and branches have been cut up on opposite sides.
A sturdy oak supports another tree that has been ripped asunder.
One decaying trunk has taken on the persona of an almost toothless old man of the woods.
This evening we dined on Jackie's flavoursome sausage casserole; boiled potatoes; firm carrots; and tender runner beans, with which she drank Hoegaarden and I drank more of the Shiraz.