A dull day brightened after lunch, when we visited Otter Nurseries to buy three more – the last – hanging baskets similar to the three Jackie had purchased this morning. We continued our drive into the forest, where
adult asses trimmed the verges and, scratching when necessary, blocked the road at the bottom of Bull Hill,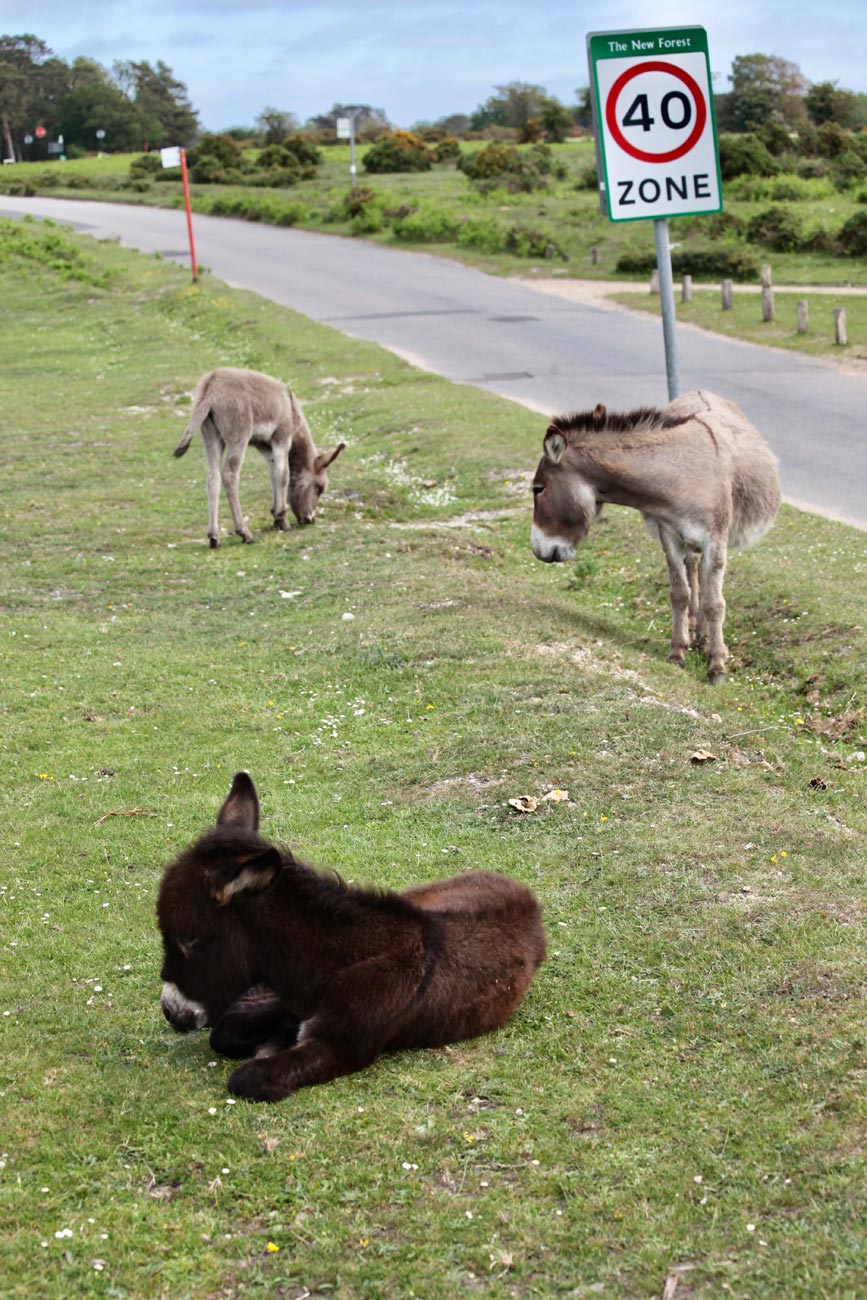 further up which we found a flurry of fresh foal births since our visit a few days ago.
Leaving one suckling we progressed to East End where an infant pony nuzzled for similar nourishment
among others in a field of swaying golden buttercups.
Later, with a background of glorious birdsong, I dug out a bramble; dead-headed masses of Welsh poppies; and photographed
the Chilean lantern tree lighting the way along the Shady Path.
This evening we dined on more of Jackie's spicy pasta arrabbiata with the addition of firm broccoli. The Culinary Queen drank Hoegaarden and I finished the Fleurie.