A dull morning gave way to sunshine as we left to visit Shelly and Ron with a birthday present. After coffee and convivial conversation Jackie and I set off for a forest drive.
Heather, bracken, brambles, and gorse tangled together festooned the verges and the moorland alongside Burley Road.
Jackie parked on the gravel lay-by opposite the now powdery pony tracks along which I added my footprints to theirs across to Whitemoor Pond,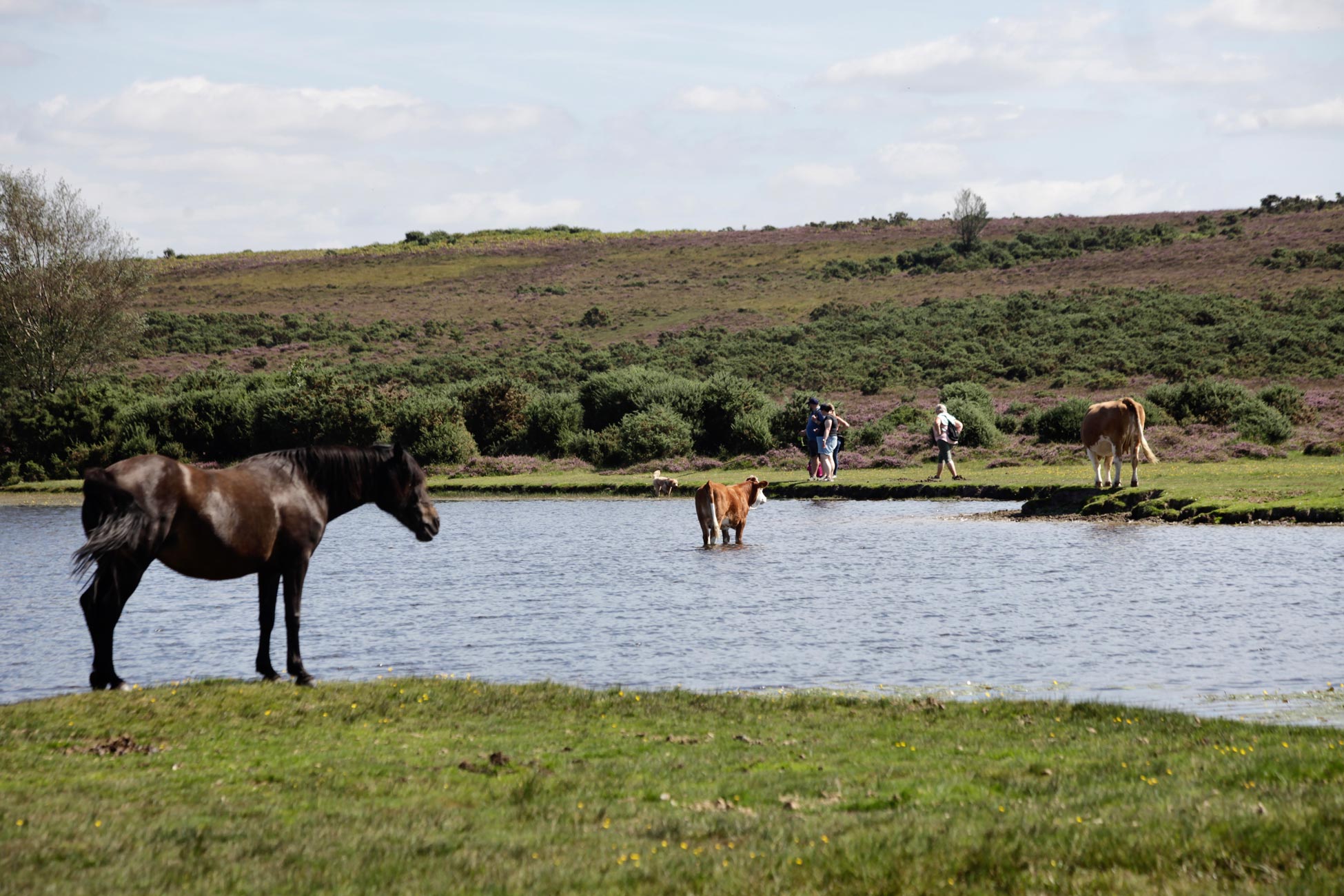 where ponies and cattle, drawing numbers of walkers sought the benefits of cooling water.
Ponies occasionally drank; cattle stood in silence broken only by the occasional canine yelp.
The stationary, uncomplaining equines, plagued by pesky flies, clustered together in groups, head to tail, flicking at each other's persistent pests.
This afternoon I posted https://derrickjknight.com/2021/08/26/a-knights-tale-22-but-a-little-boy/
This evening we dined on our second helpings of last night's Red Chilli takeaway with which Jackie drank more of the Greco di Tufo and I finished the Dao.