This morning I posted https://derrickjknight.com/2021/08/31/a-knights-tale-25-a-papal-honour/
By mid-afternoon the earlier Stygian gloom had lifted enough for us to drive to Puttles Bridge and back after buying another, larger, bag of tree bark mulch.
With barely a ripple the now very shallow Ober Water could hardly be said to flow under the bridge.
The root trip hazards, often framing pools of water, are now bone dry.
Two or three families were frolicking in what was left of the stream flanked by dappled woodland devoid of the usual mini-pools. I enjoyed a pleasant conversation with the mother in the first of these pictures, whose son, while manoeuvring a small dinghy, was heard to say "It's not deep enough". I told his Mum I had never heard that before.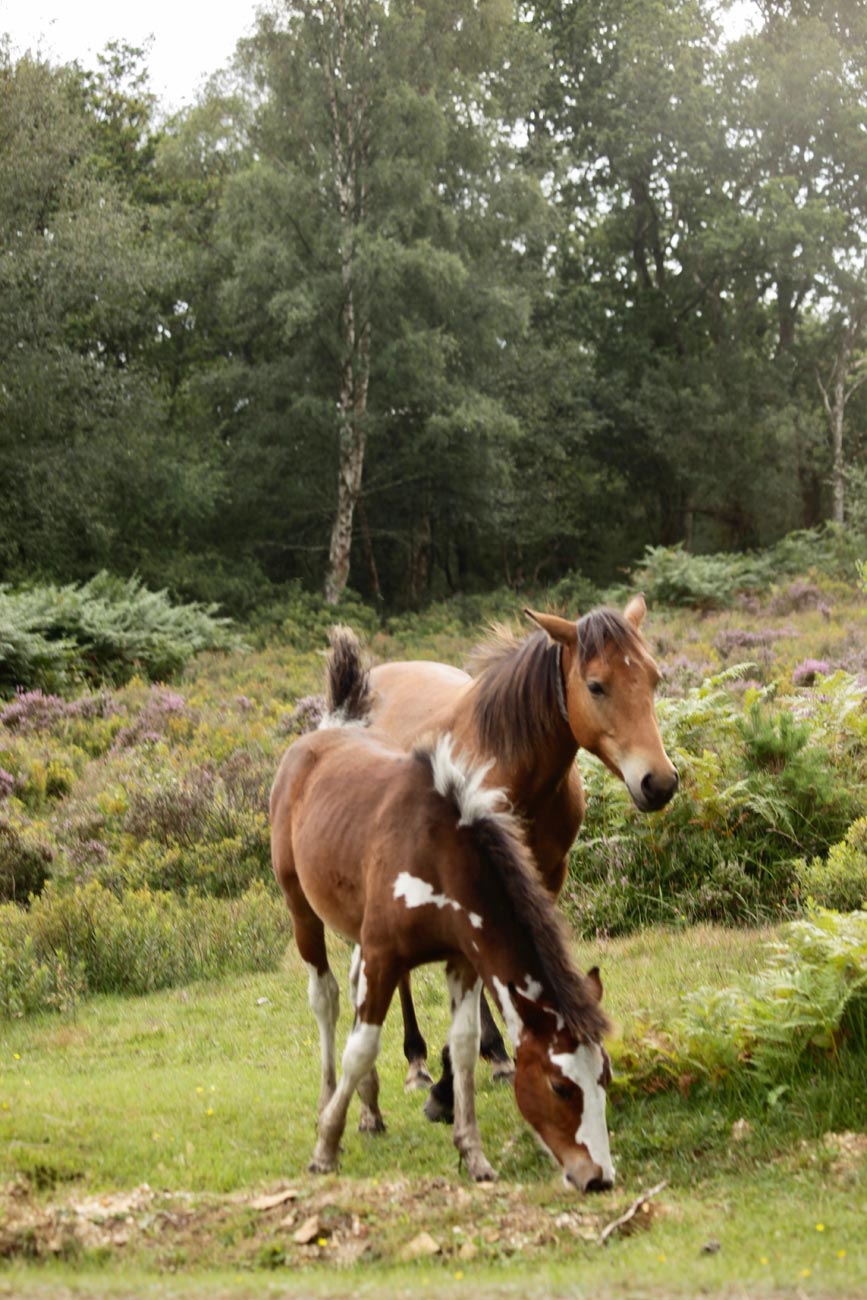 Ponies, including a large foal, grazed beside the road.
A child had hopped home with one shoe.
Chips fell from a fallen tree.
On our return through Brockenhurst, a Highland cow, with its cumbersome rocking gait, lumbered among the patient vehicles.
Among the multicoloured heather on the moorland beyond the town, other, tail-swishing, ponies with another foal clinging to its mother, grazed or took their ease.
Two remained obdurately planted in the road until a tour bus, like a gentle snow plough, proceeded to shift them.
This evening we dined on succulent roast pork; boiled new potatoes; crisp Yorkshire pudding; crunchy carrots and cauliflower; moist sautéed peppers, mushrooms, and onions; and tasty gravy, with which Jackie drank more of Pino Grigio Blanc and I drank more of the Faugeres.