Late this morning I published https://derrickjknight.com/2021/10/06/a-knights-tale-46-ok-how-did-you-do-it/
We then drove to Steamer Point and
brunched at the Beach Hut Café at Friars Cliff. This has been our first visit since before Covid. I needed no further sustenance this evening.
Many customers dined alfresco. We were the only couple inside, because
we couldn't find a place to ourselves.
One gentleman made short work of his ice cream.
Some visitors kayaked or swam in the albeit brisk water, turbulent waves of which
tossed spray against breakwater rocks.
A lone fisherman stood optimistically watching his line.
Small groups thronged the promenade.
Dog walkers wandered along the shingle. There is a surprise at the end of this gentleman's lead.
An ingenious dog cart. Enlargement may help to view it.
Passing a gentleman painting his beach hut,
we bade farewell to the beach, and turned into the forest.
Ponies cropped the verges of Warnes Lane just outside Burley.
Others were to be seen alongside Forest Road,
and, further on, we listened to the squeaking of satisfied pink piglets,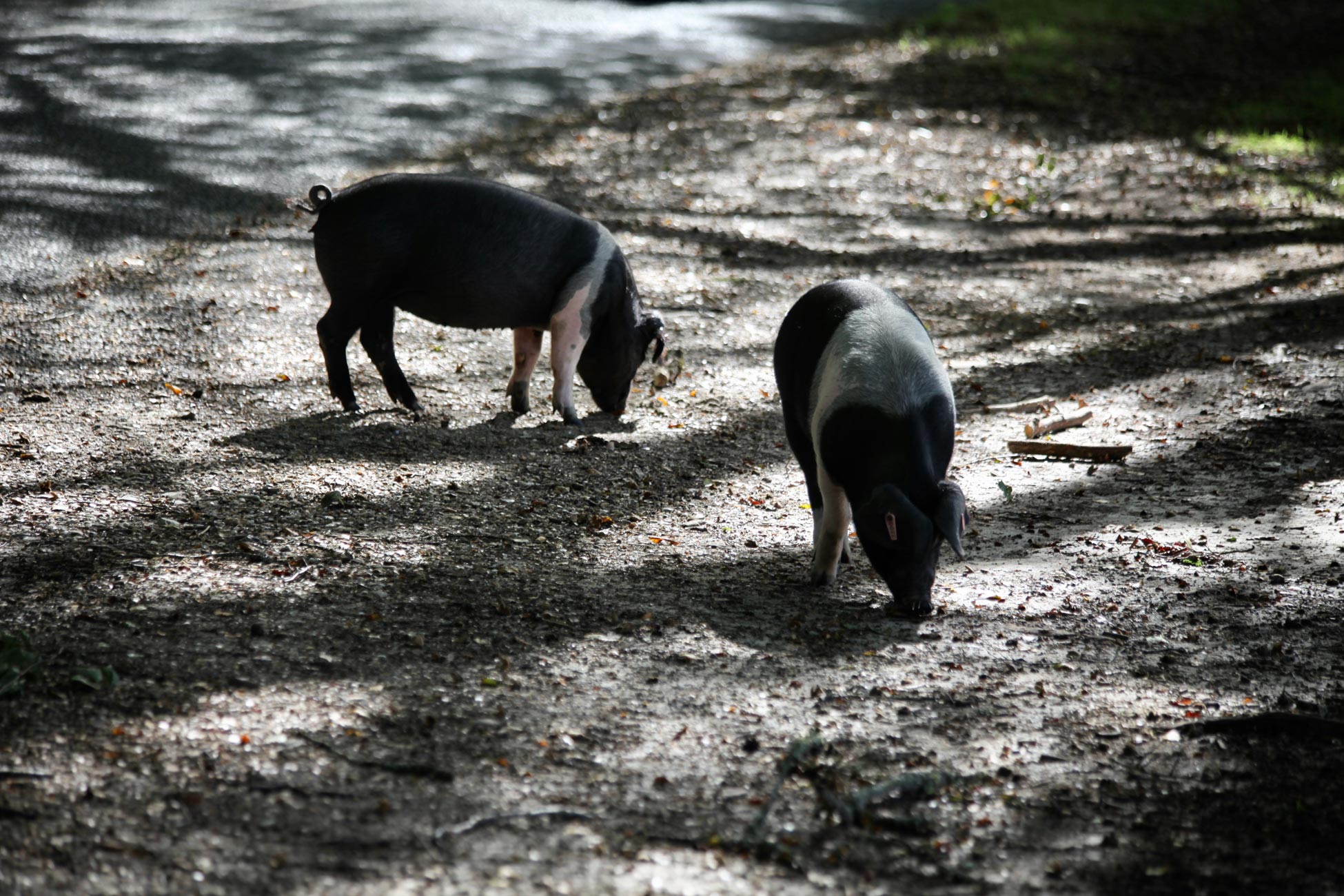 and the scampering snorts of small saddlebacks in search of mast.