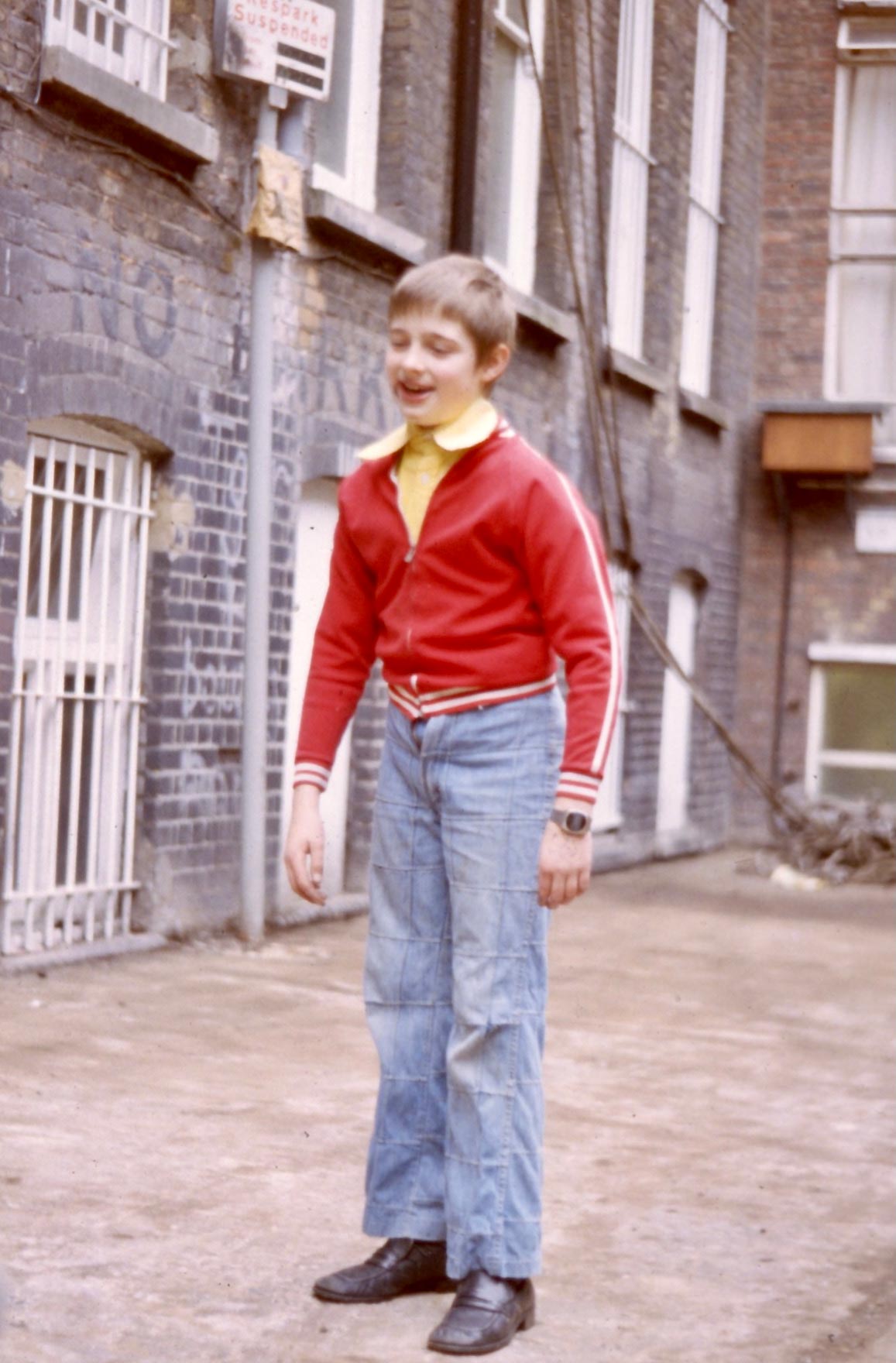 Michael and Matthew (clearly in the midst of a perennial growth spurt) often played soccer in Horse & Dolphin Yard. The Ball, the subject of this next story was not a deflated football. To take these photographs I must have been standing outside the door of our flat.
On another occasion two gentlemen, to my left, somewhat the worse for having consumed a quantity of the cheapest possible intoxicating liquid, sprawled against each other in a corner on the floor. Michael and his friend Eddie were playing with a tennis ball. Soon, my son came running up the stairs to inform me that one of the imbibers had taken their ball. Naturally I descended into the yard to persuade the gent to give up his spoils.
The man's fingers still clutched the ball, even though he was now dead.
I called the police who arrived quite quickly. The officer in charge, whilst arranging for disposal of the body, instructed me to send Michael inside because he shouldn't be seeing this. It didn't seem politic to argue, so I quietly suggested to the fifteen-year-old that he would get a better view from an upstairs window. Up he went.
There were no blue and white tapes applied to keep out sightseers, and no chalk outlines were made. Clearly this was not really considered to be the scene of a crime. Except possibly the snatching of the ball. In the circumstances, I was prepared to overlook that.
Like all of Chinatown, the yard looks rather different now.