Becky and Ian returned home to Southbourne early this afternoon.
Later on this, another dreary, dismal, day Jackie and I took a brief forest drive just before the light finally failed a little after my camera battery had done so.
While recharging I posted https://derrickjknight.com/2022/01/03/a-knights-tale-87-villeneuvette/
With sunset – not that we would see it – three quarters of an hour away the moorland was decidedly murky
The blaze on one chestnut pony's face made it somewhat more visible than others.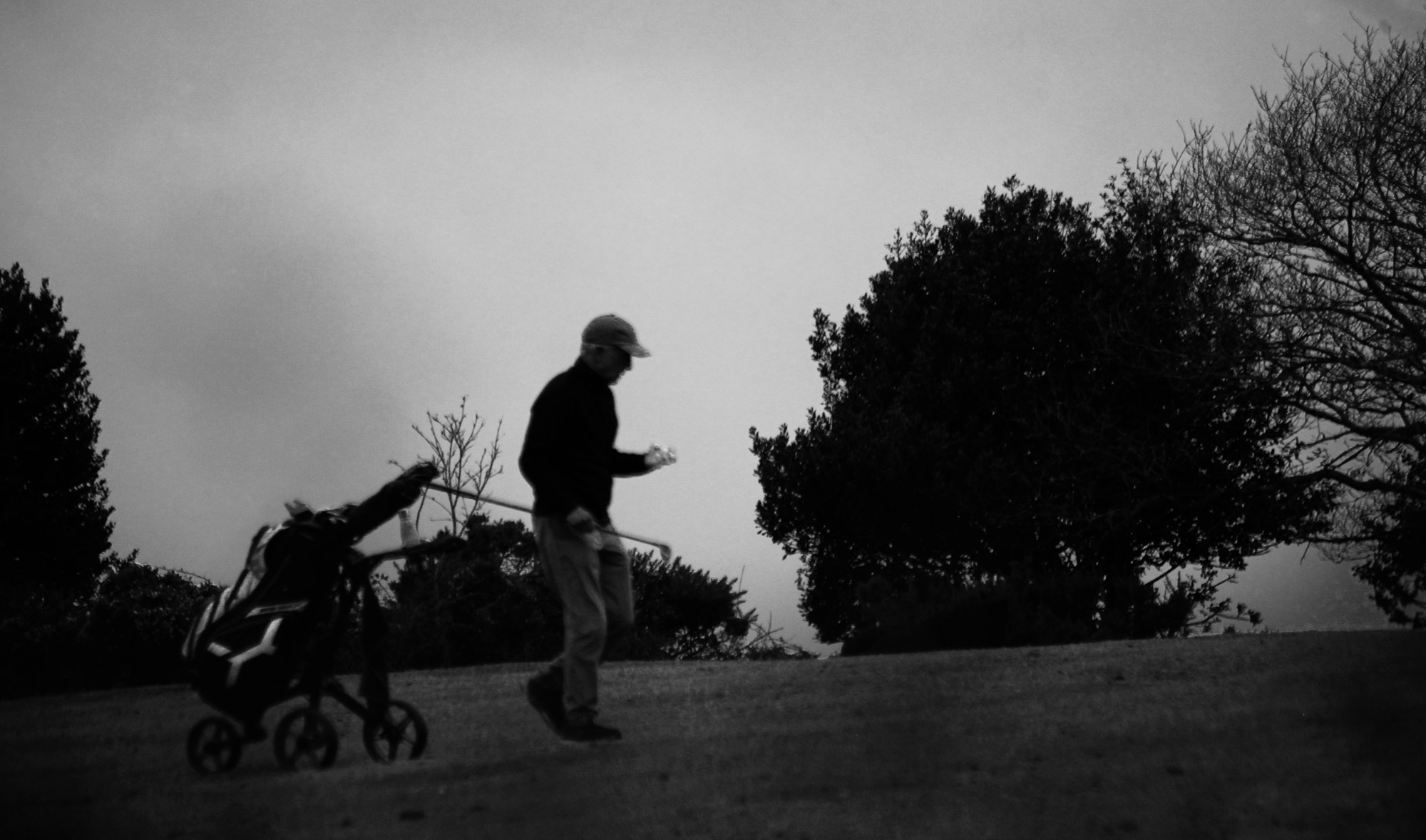 Naked branches linked against the skies across Burley Road, and a golfer must have known my battery was about to die.
This evening we dined on succulent roast lamb; fried and boiled potatoes; crunchy carrots and cauliflower; and meaty gravy with which Jackie drank Hoegaarden and I drank Coonawarra Cabernet Sauvignon 2020.