At midday Ronan of Tom Sutton Heating visited to make further planned adjustments to our central heating system.
Having, in sharp contrast to yesterday's constant mist, enjoyed a cloudless blue sky with bright sunshine throughout, after a shopping trip to Ferndene Farm Shop, we took a drive into the forest.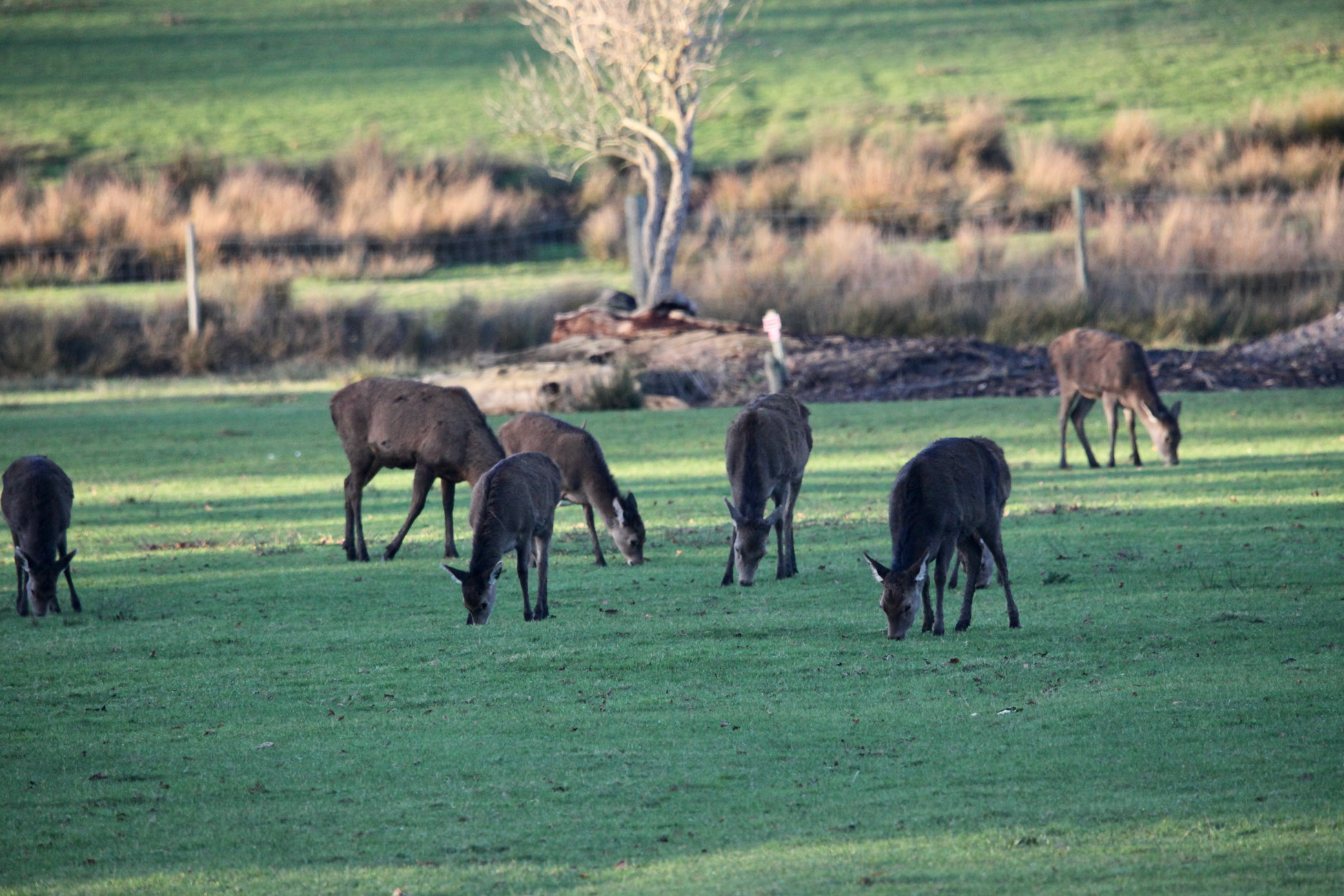 I was not the only photographer focussed on the deer alongside Burley Manor lawn.
Ponies grazed on the hillside along Forest Road, where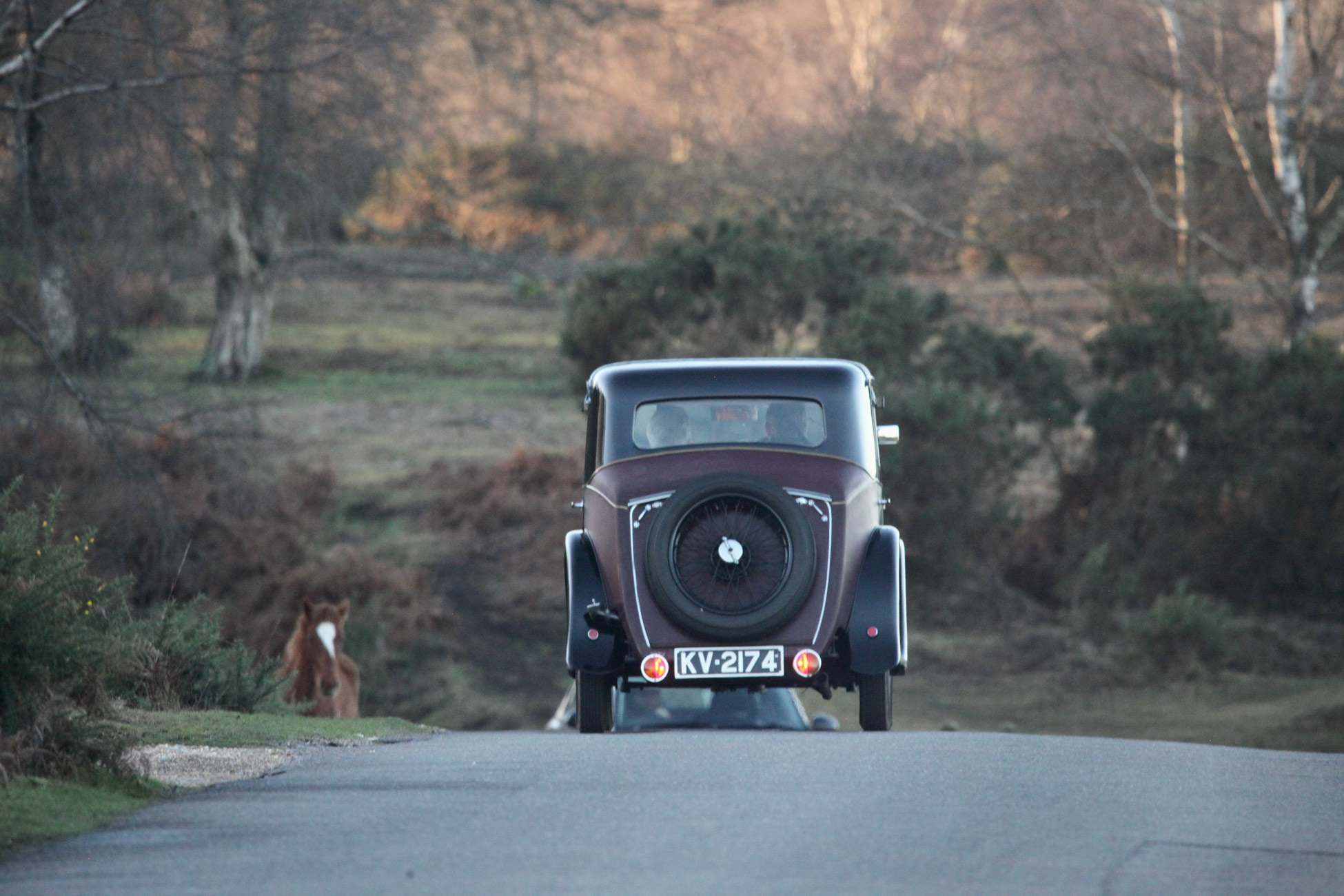 I snatched glimpses of a classic car as it sped past me.
Towards sunset, with the moon reluctant to depart, I photographed reflections in the waterlogged land alongside Burley Road.
It is my belief that clouds are needed to produce a good sunset, so at the appropriate time I wondered whether trees wood serve as a substitute, and ventured further into the woodland,
where I tried it out.
The Assistant photographer also put in a strong bid for promotion in photographing the scene, especially, as she pointed out, as my pictures did not feature me. She was particularly careful to show my efforts to prevent another fall. The first picture in her gallery gives a clue to "Where's Derrick?" (6) which constitutes the second one.
The sun was sinking rapidly as we retuned along Burley Road.
This evening we enjoyed our final helpings of Jackie's wholesome beef pie meal with the addition of baked beans. The Culinary Queen drank Hoegaarden and I finished the Tempranillo.