After lunch we took advantage of a spell of sunshine and drove into the forest.
At the Roger Penny Way end of Cadnam Lane
we stopped to converse with the pair of Gloucester Old Spots we often see there; and a robin that we don't.
Reflections rippled over the stream spanned by the road bridge.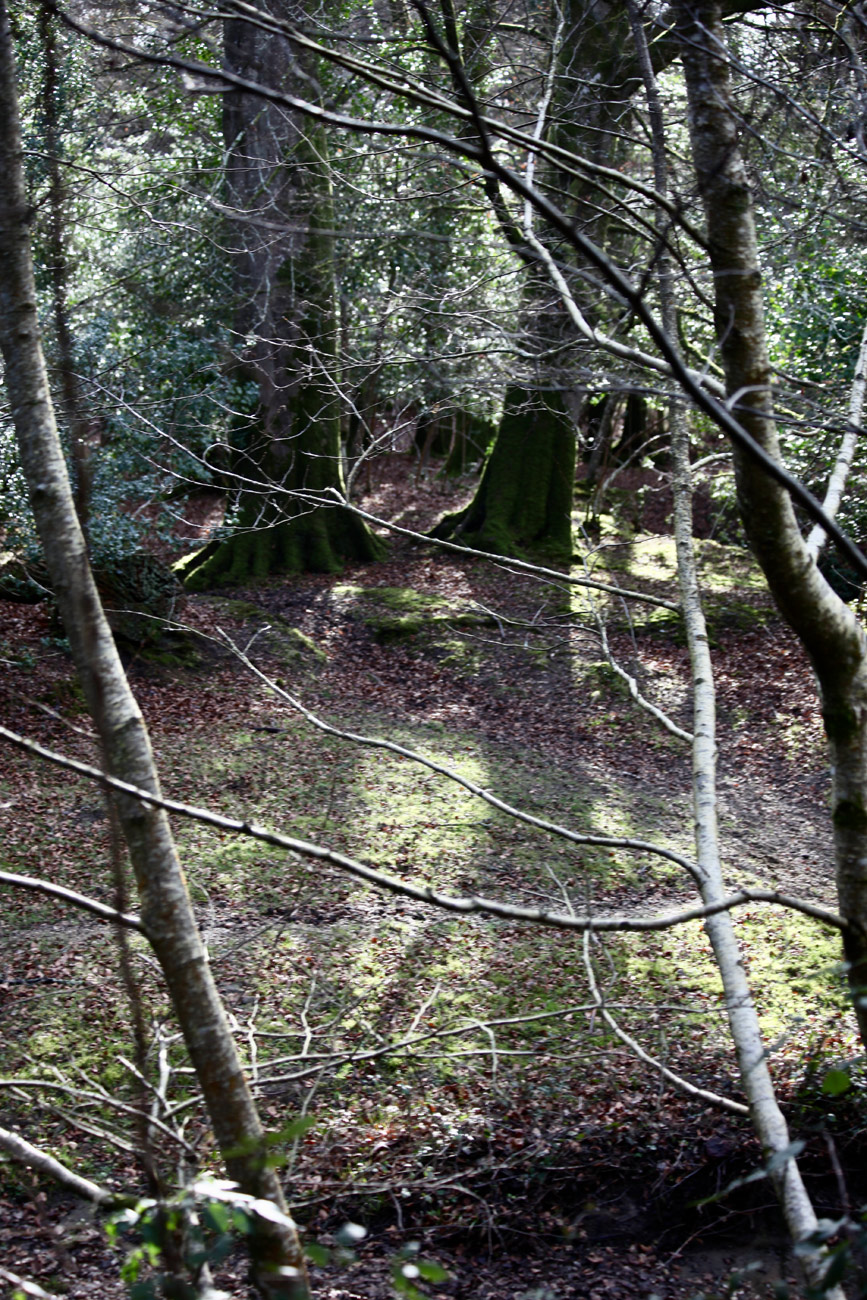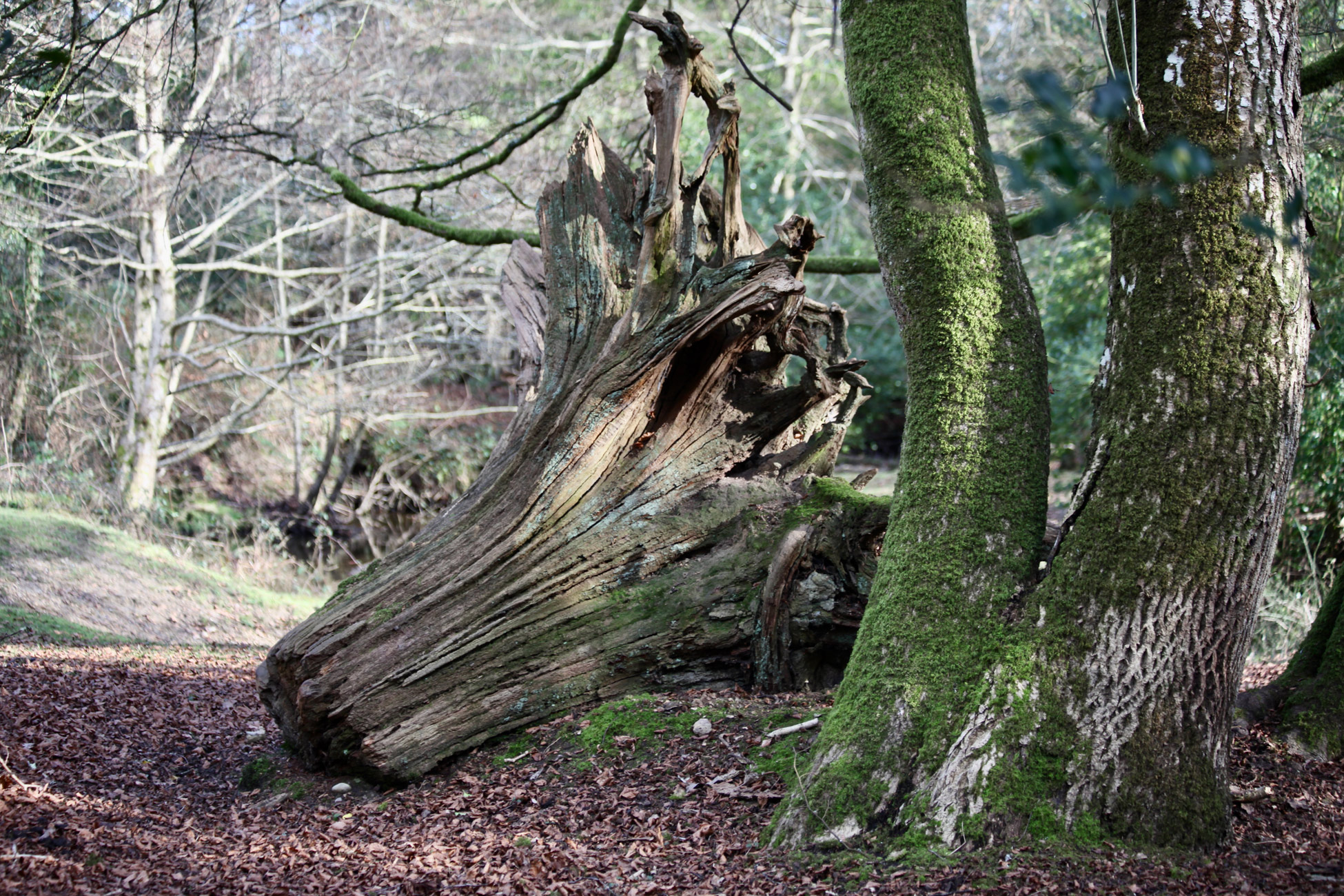 Jackie's photographs are the last two in this woodland gallery incorporating a large decaying stump.
Further along ponies chomped on hay against the backdrop of a sheep field.
The ford fence that I had reported in a state of collapse on a recent visit has now been repaired; a trio of sows and a solitary pony will now be safe to cross.
On the lane to Bramshaw we kept meeting and passing a friendly equestrienne until I finally called out of the window "We'll leave you alone now."
This afternoon's Six Nations rugby match between Scotland and Wales failed to record, so later I watched the game between France and Ireland.
We then dined on Jackie's wholesome chicken and vegetable stewp with fresh crusty bread.