Today I can post the Charles Keeping illustrations from 'Bleak House' that I prepared yesterday:
'Mr Jarndyce was standing with an attentive smile on his face'
'The portrait of the present Lady Dredlock'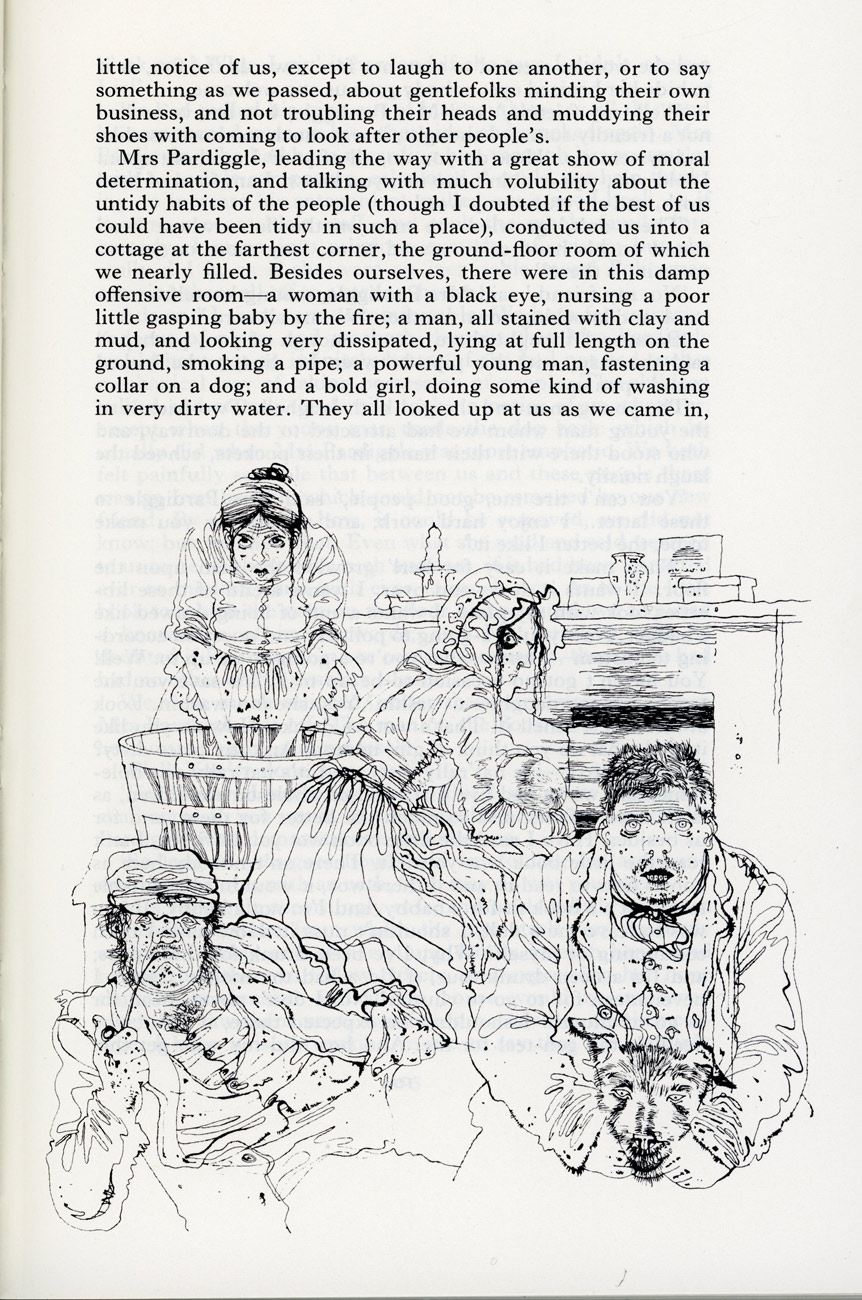 'They all looked up at us as we came in'
'This fragile mite of a creature quietly perched on his forehead'
On the first sunny afternoon for a while Jackie was determined to go for a drive into the forest, so that is what we did. Having felt the pinch of petrol prices at Tesco – one of the cheapest, I stopped to photograph another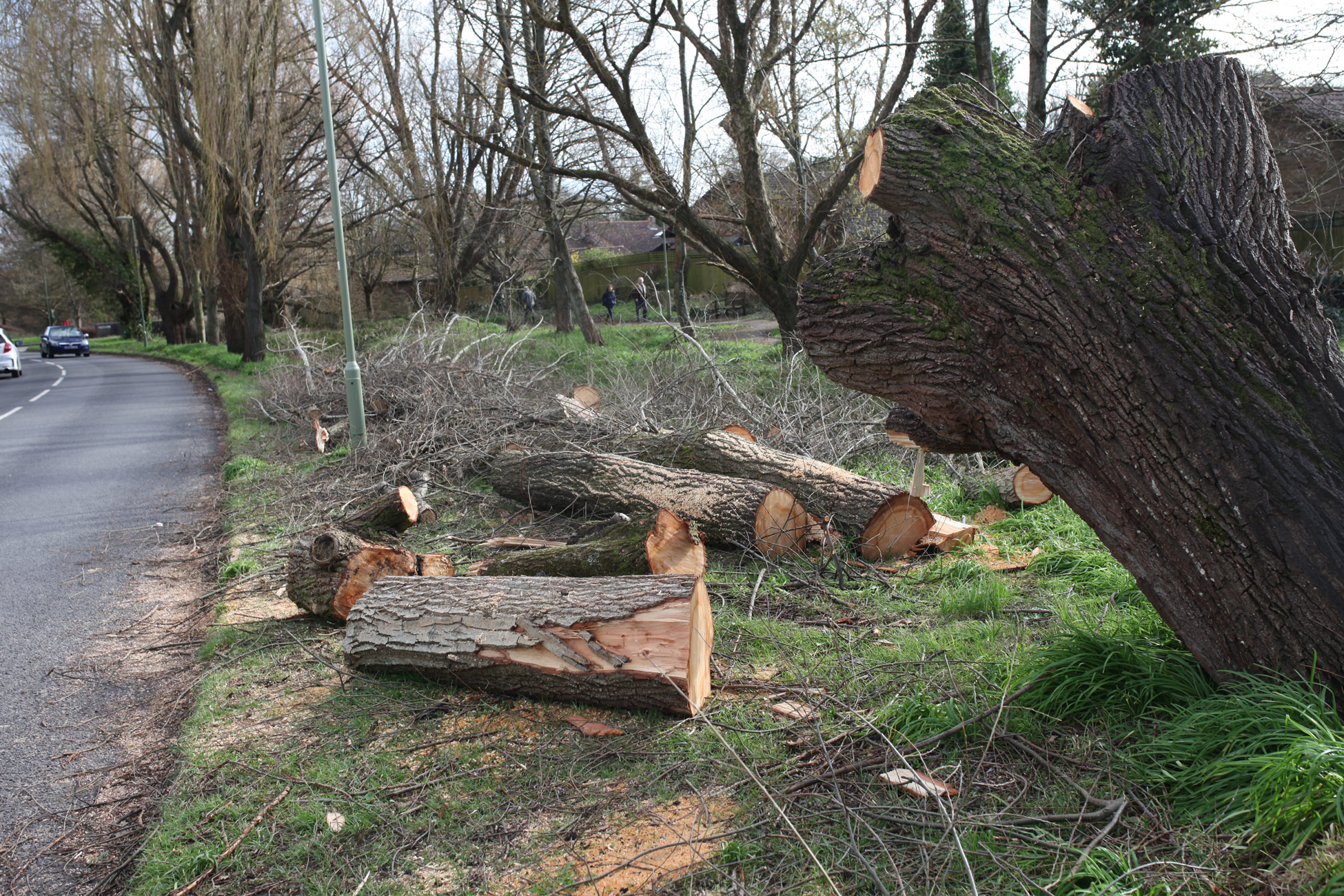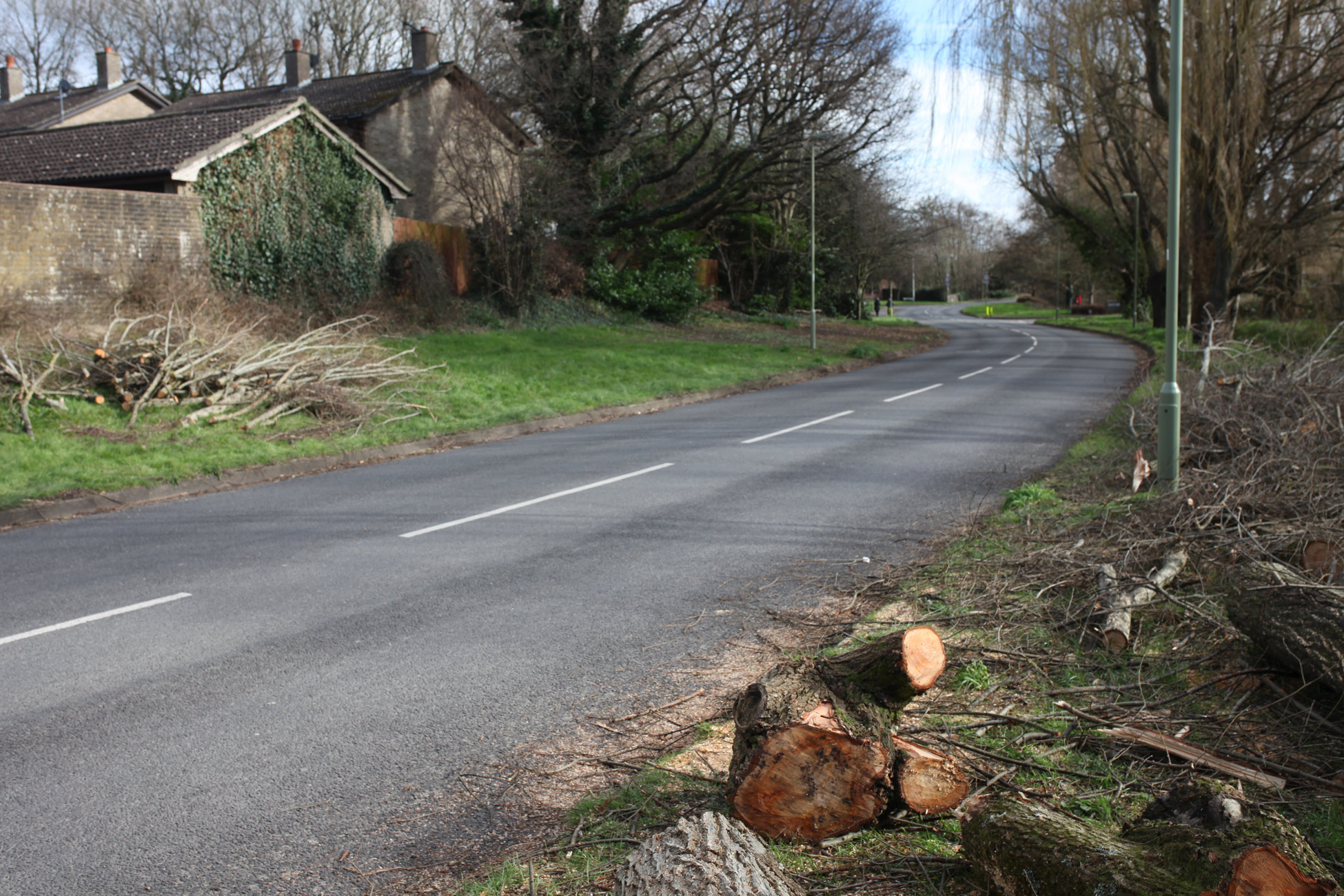 felled oak on either side of Caird Avenue. It was fascinating that while the mighty tree had not survived the recent storms, the tiny yellow celandines and white daisies press successfully through the often flattened grass.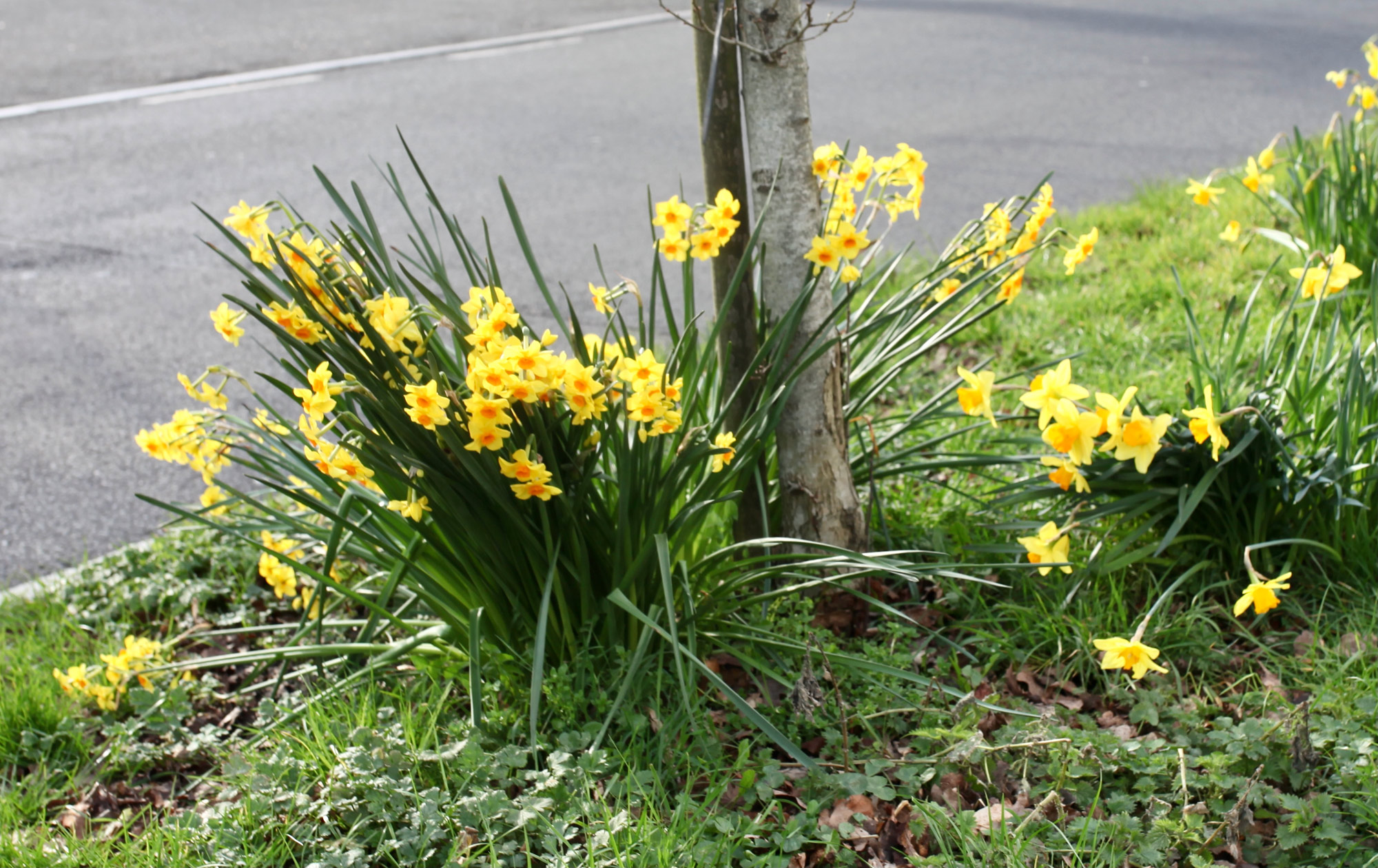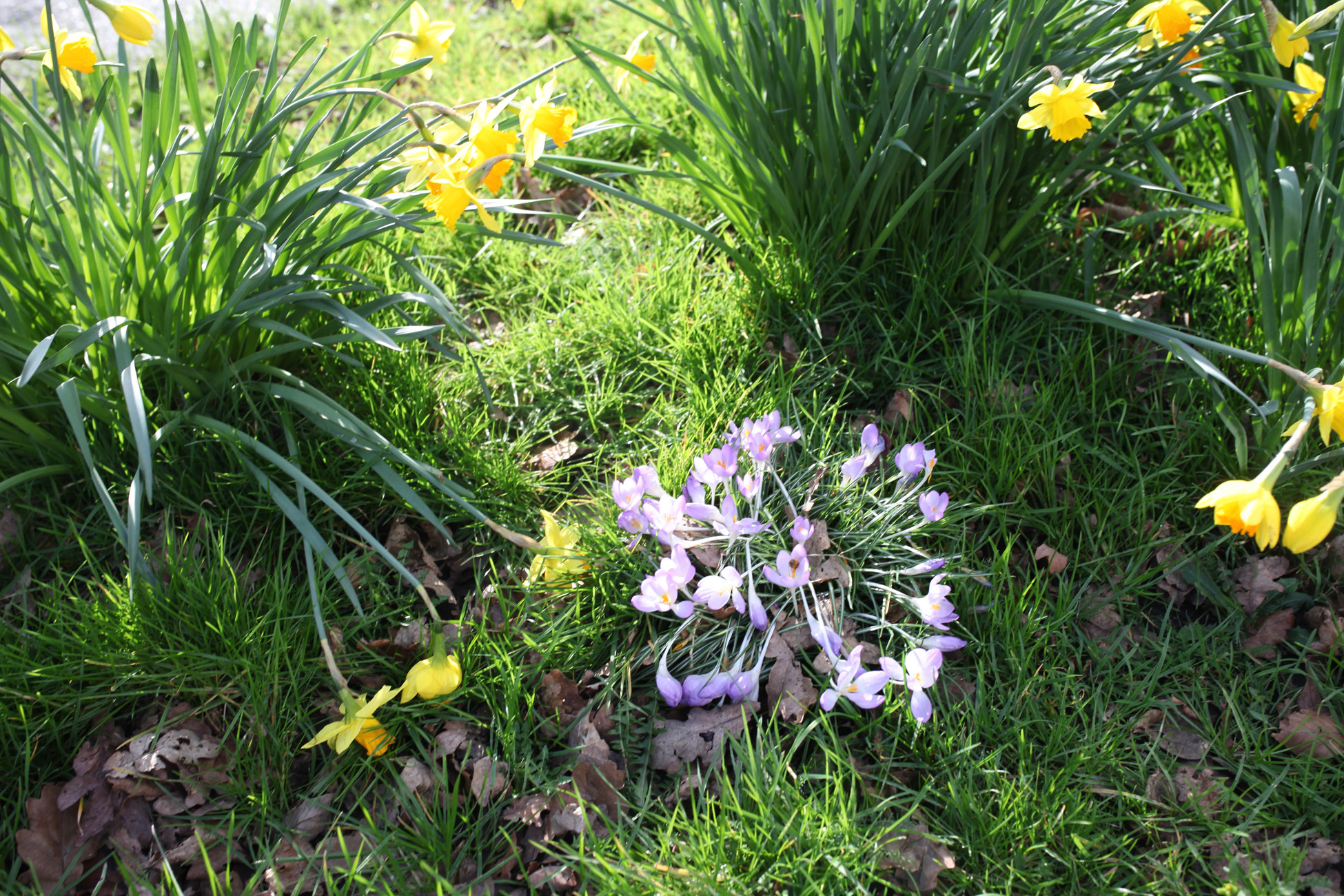 We paused at Bransgore to purchase more cold medication. The verge along the row of village shops sparkled with daffodils and crocuses;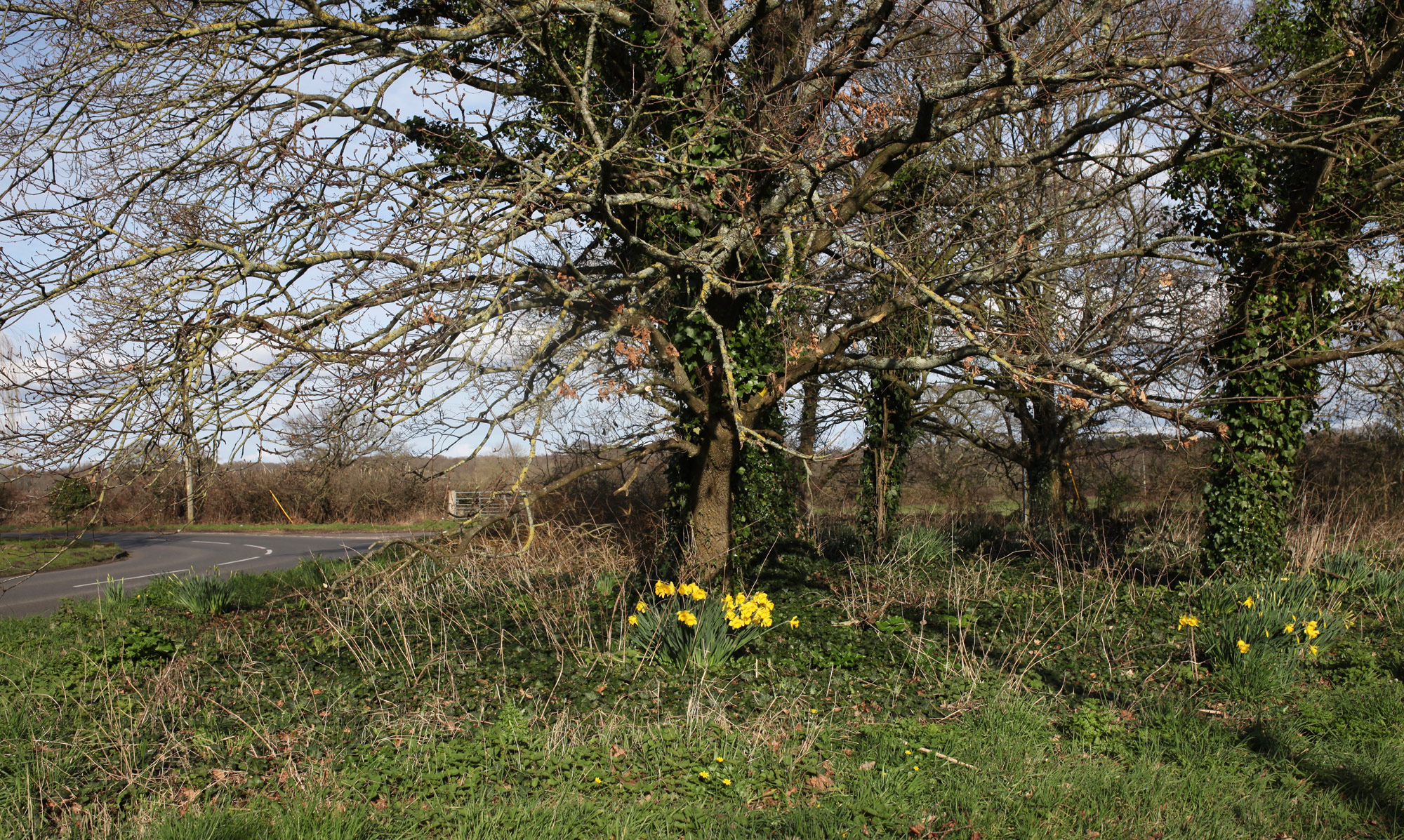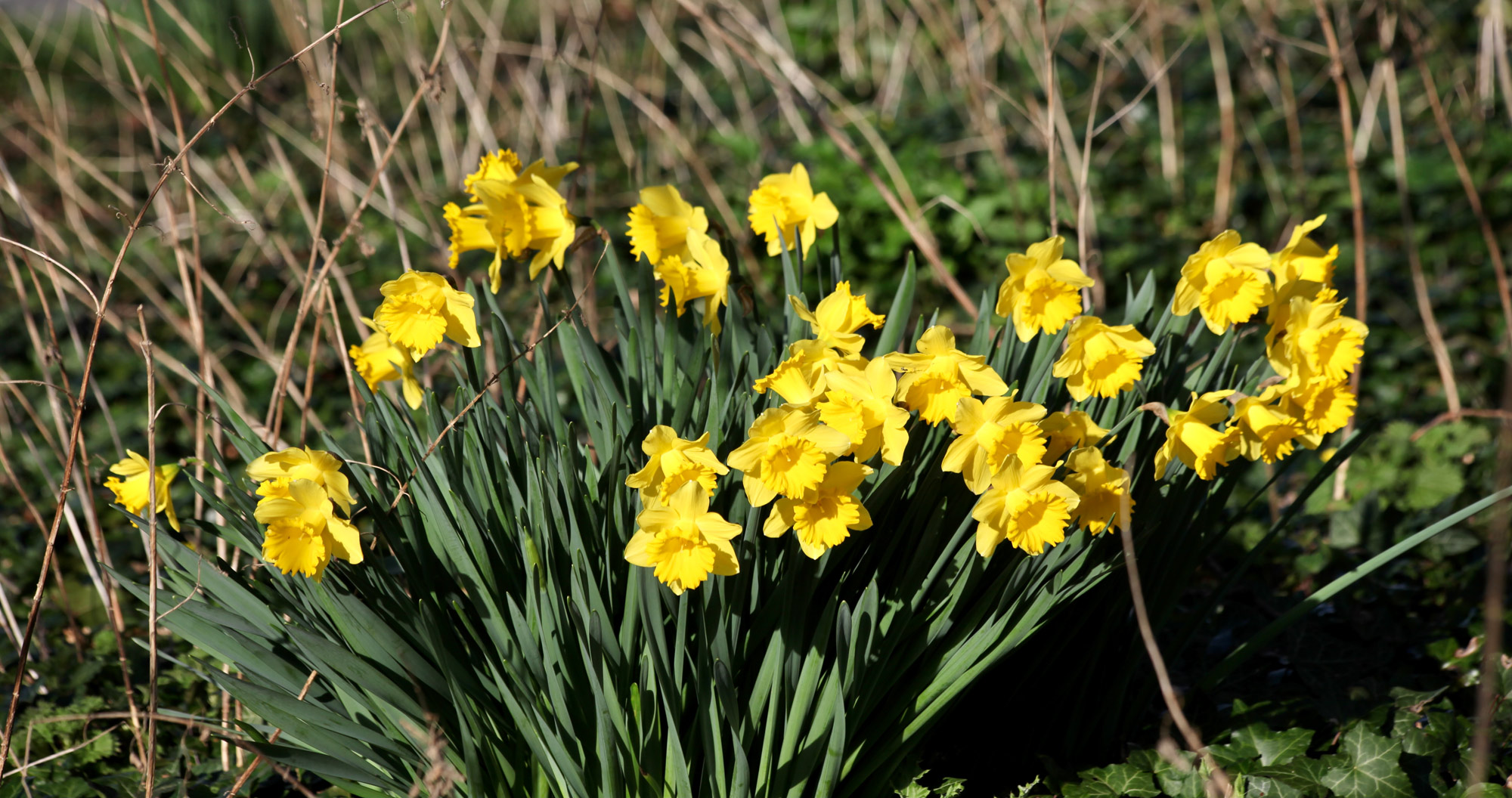 as did many other roadsides like this on on the approach to Ringwood where a drooping willow has lost a limb.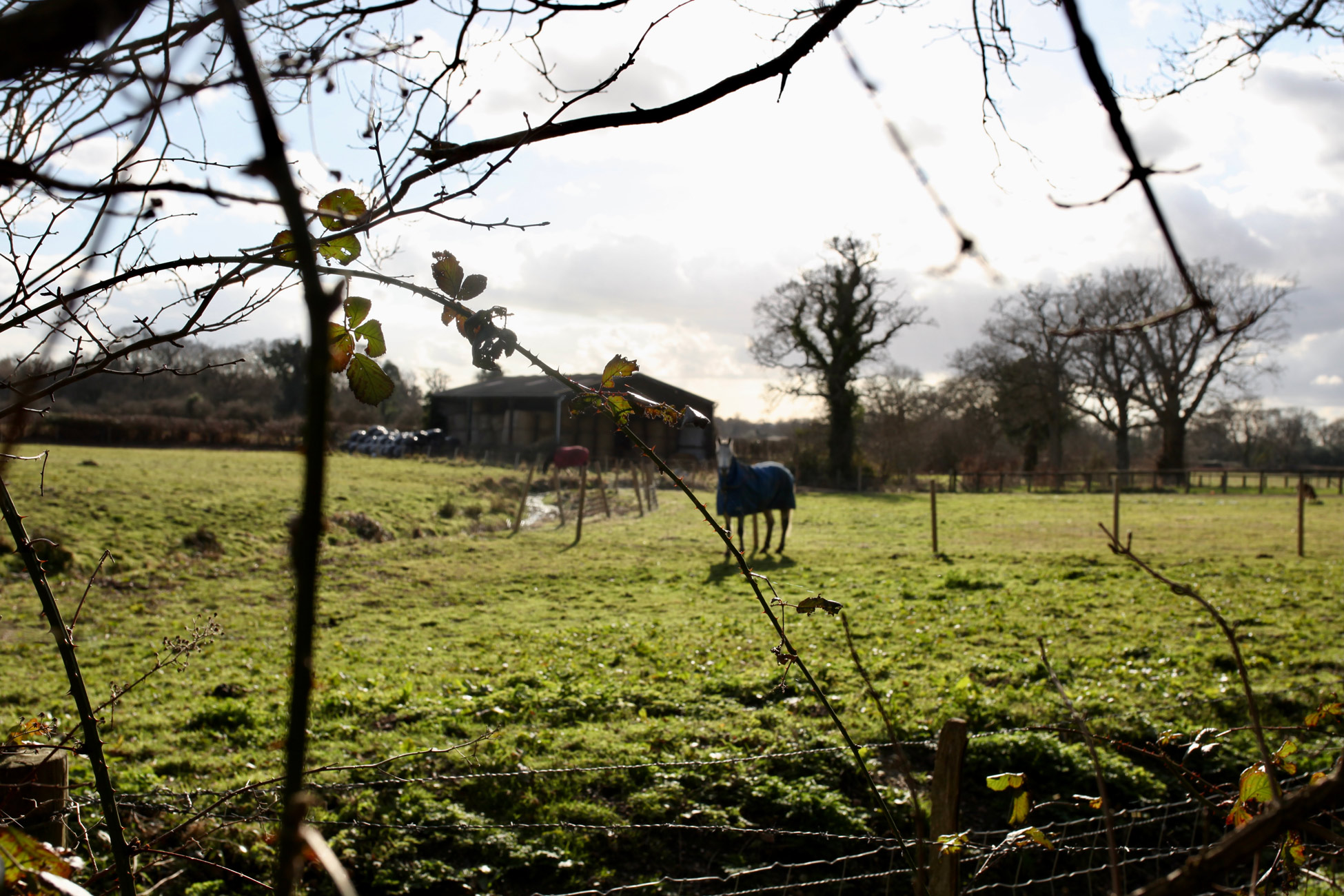 A couple of cock pheasants took a leisurely stroll through a hedge across Bennett's Lane where a field horse sported a rug and goats gambolled in the distance.
As we ascend Crow Hill we encountered a used Christmas tree on the road ahead of us. Then a couple of wooden boxes. Then a crawling red car.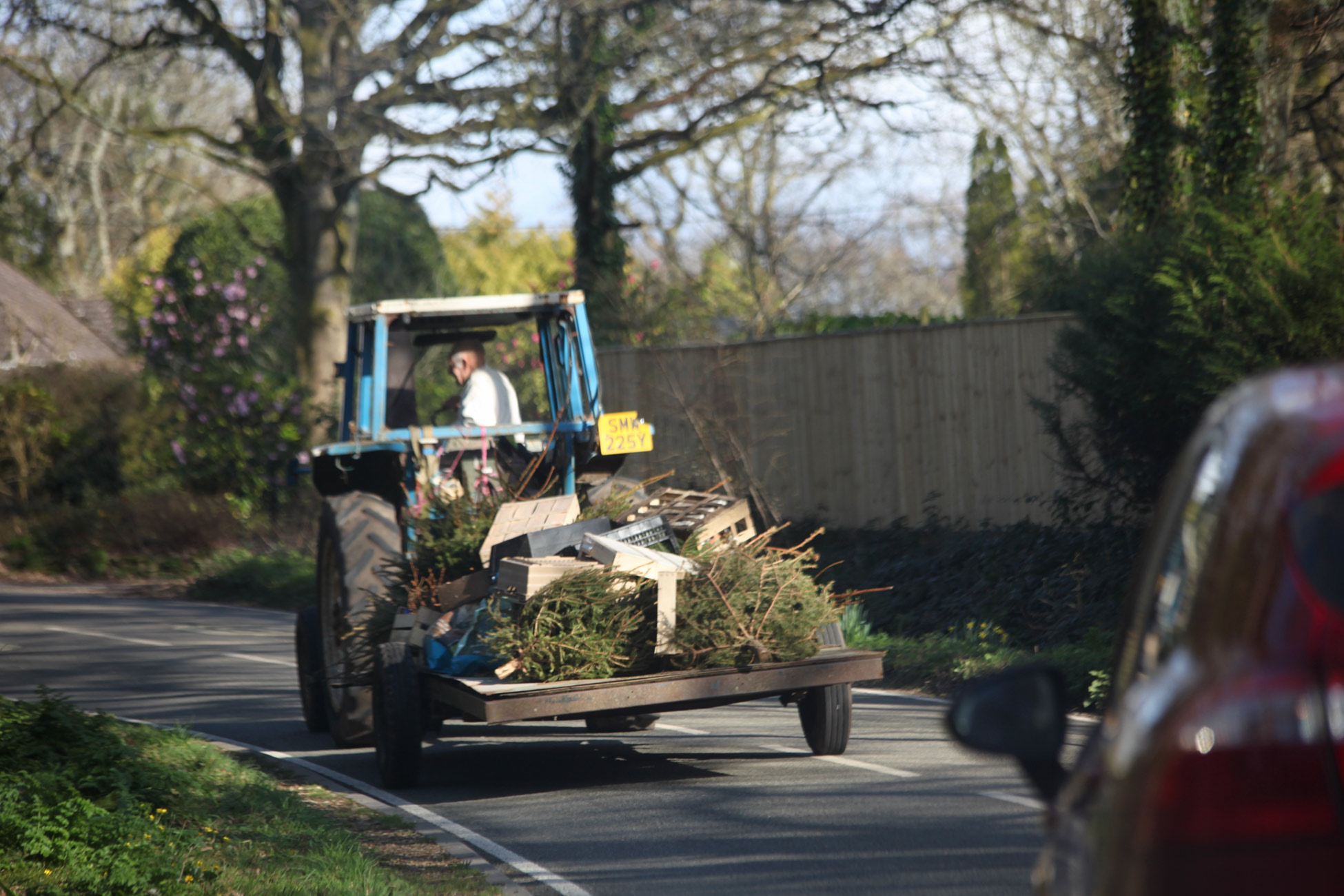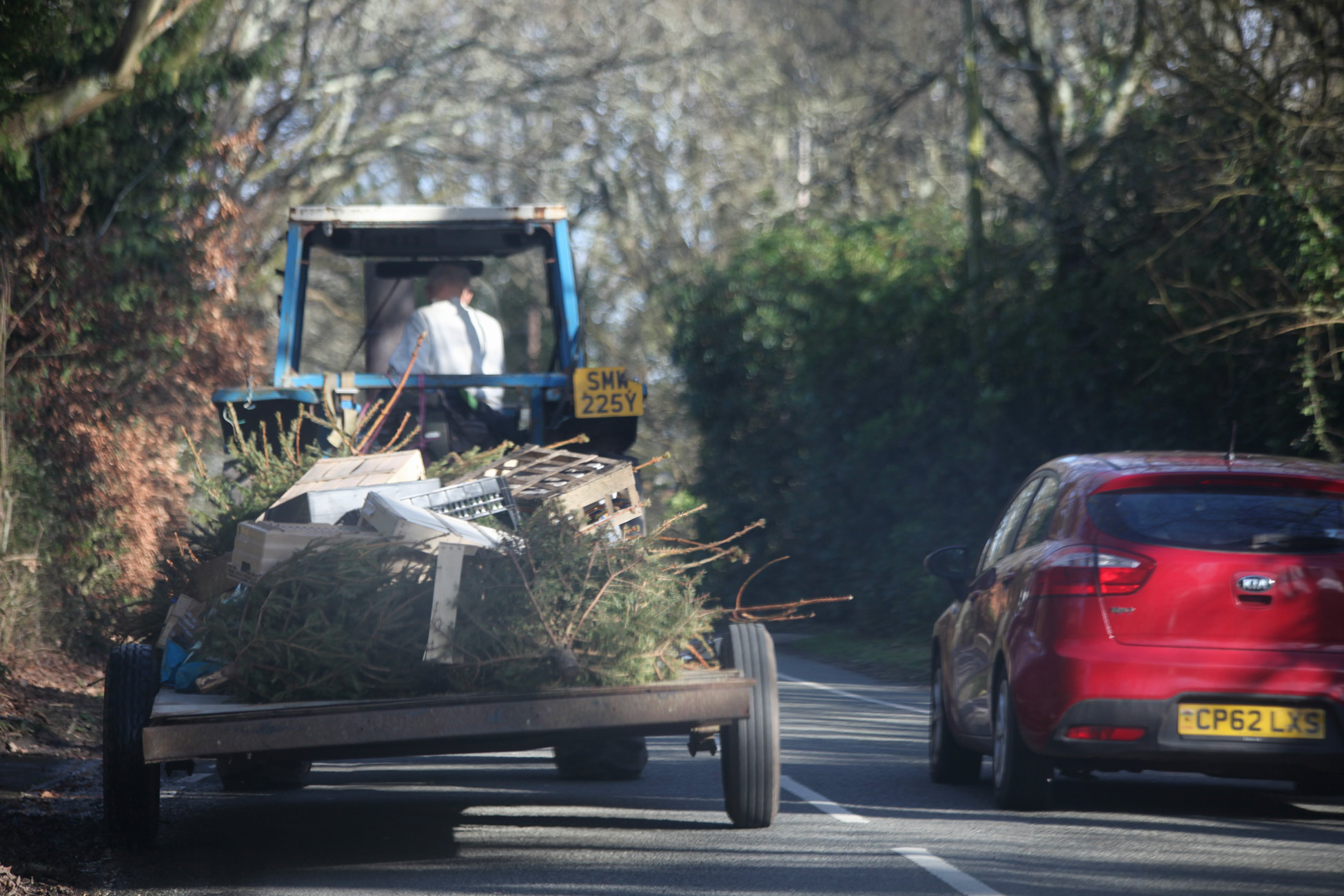 Then the culprit. A tractor with a loaded trailer spewing untied contents at intervals as it progressed at 6 m.p.h. This sinuous slope precluded easy overtaking. The red car managed to get past sooner than we did.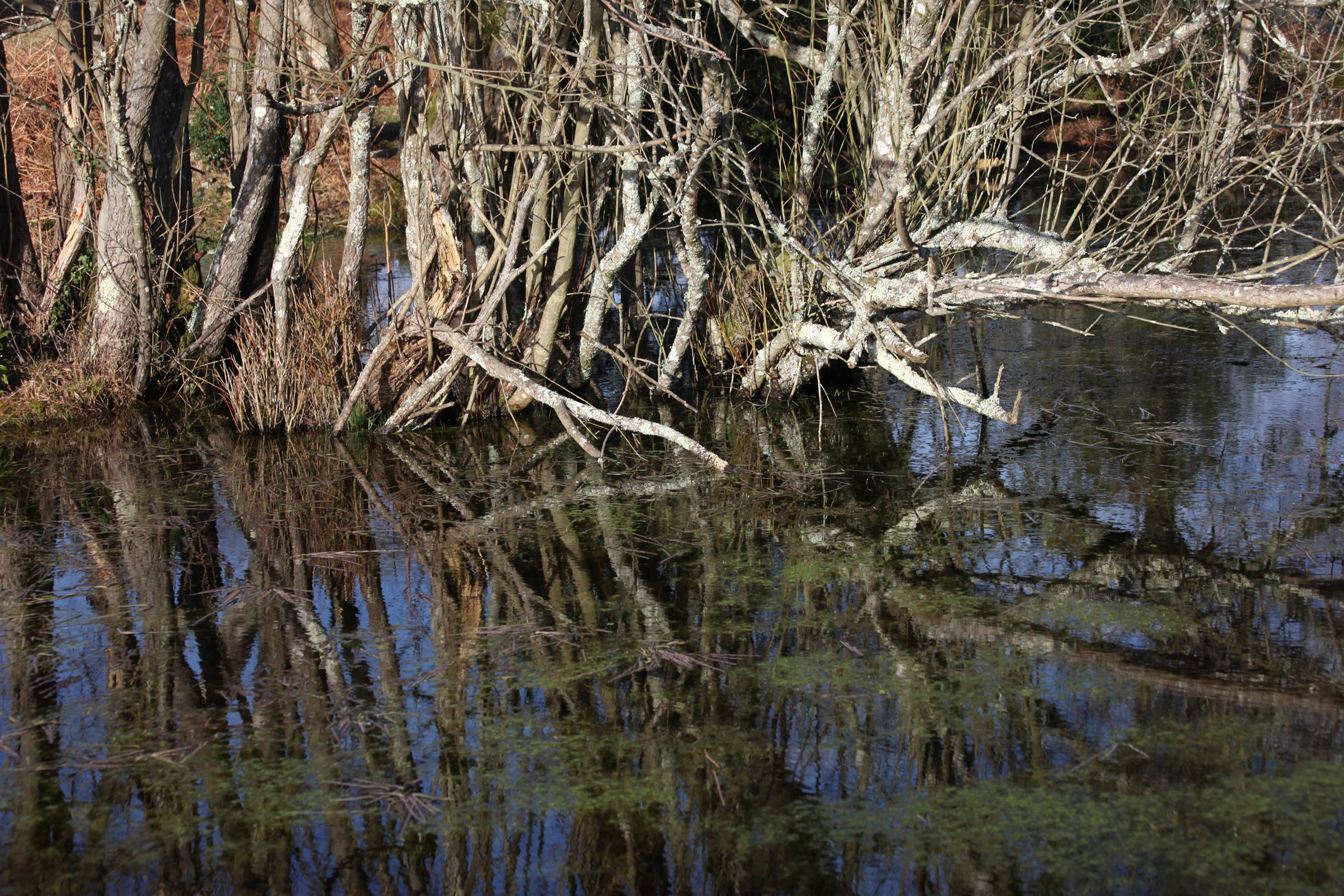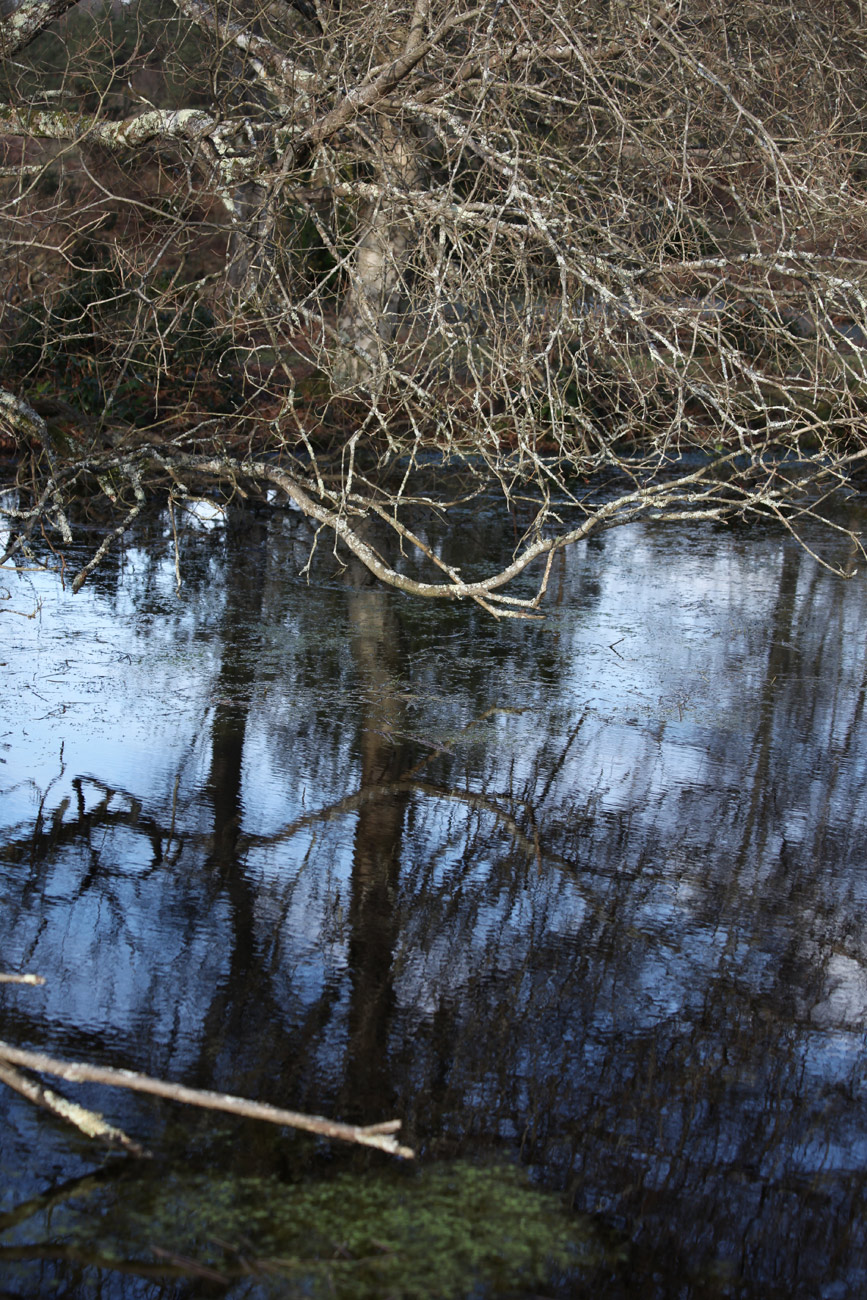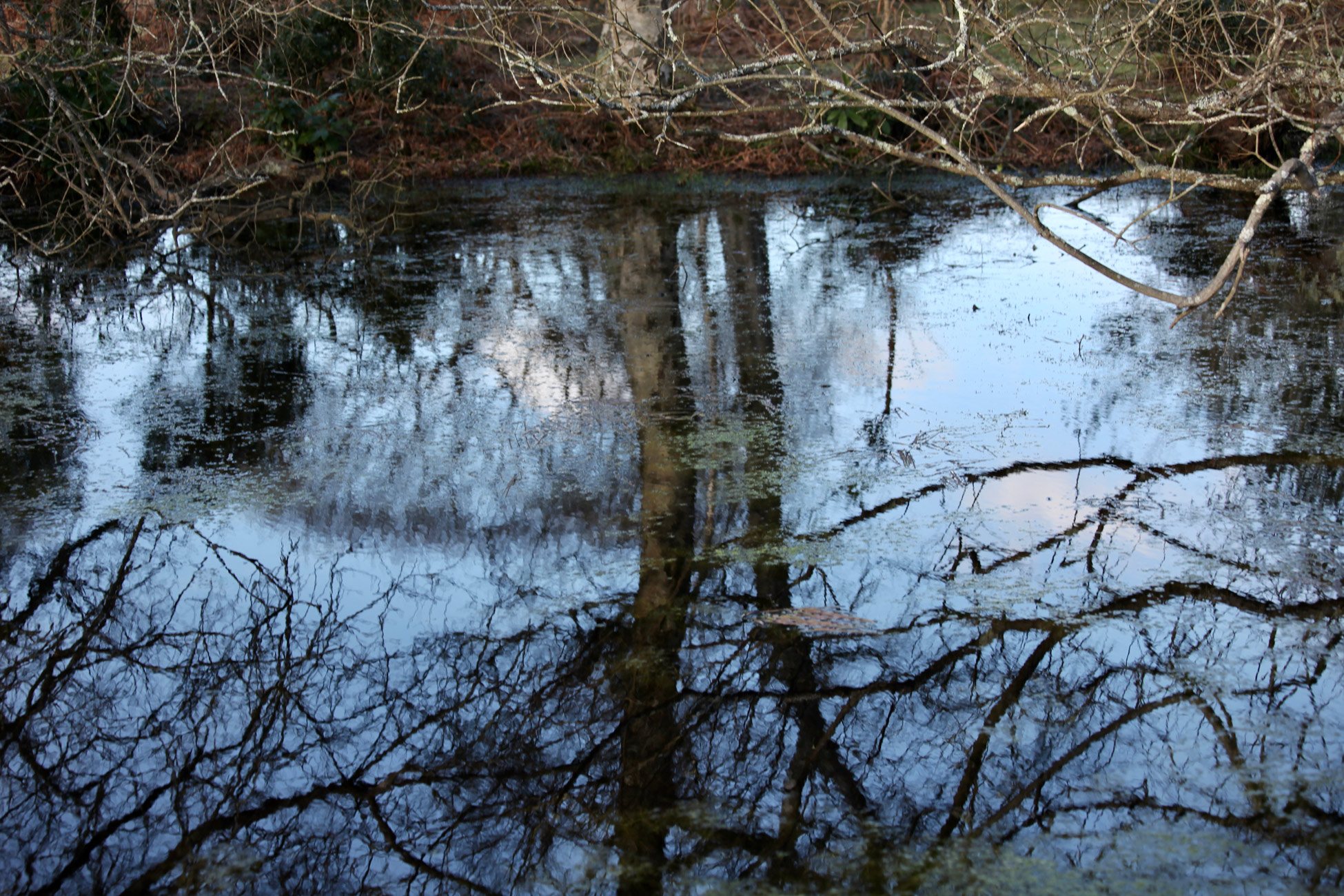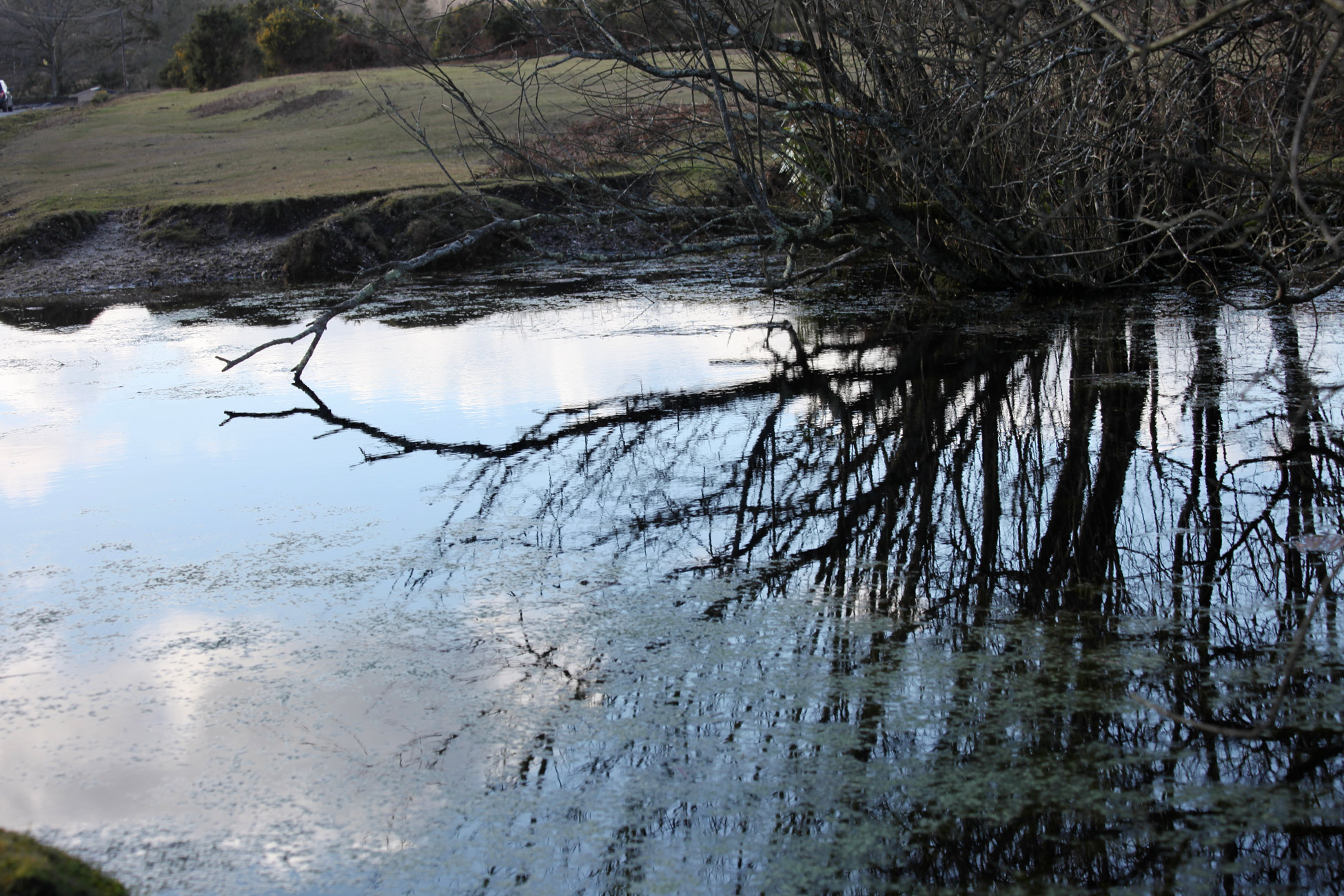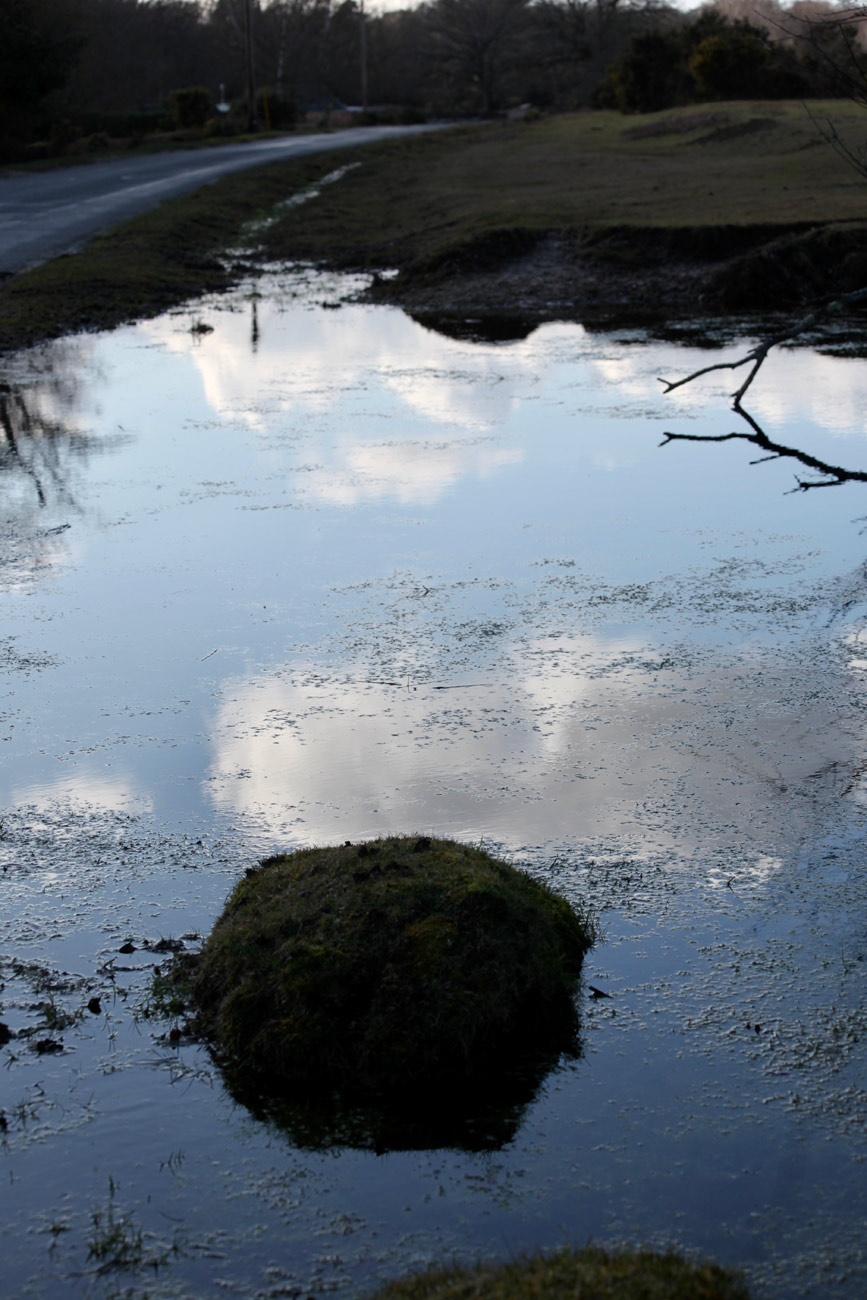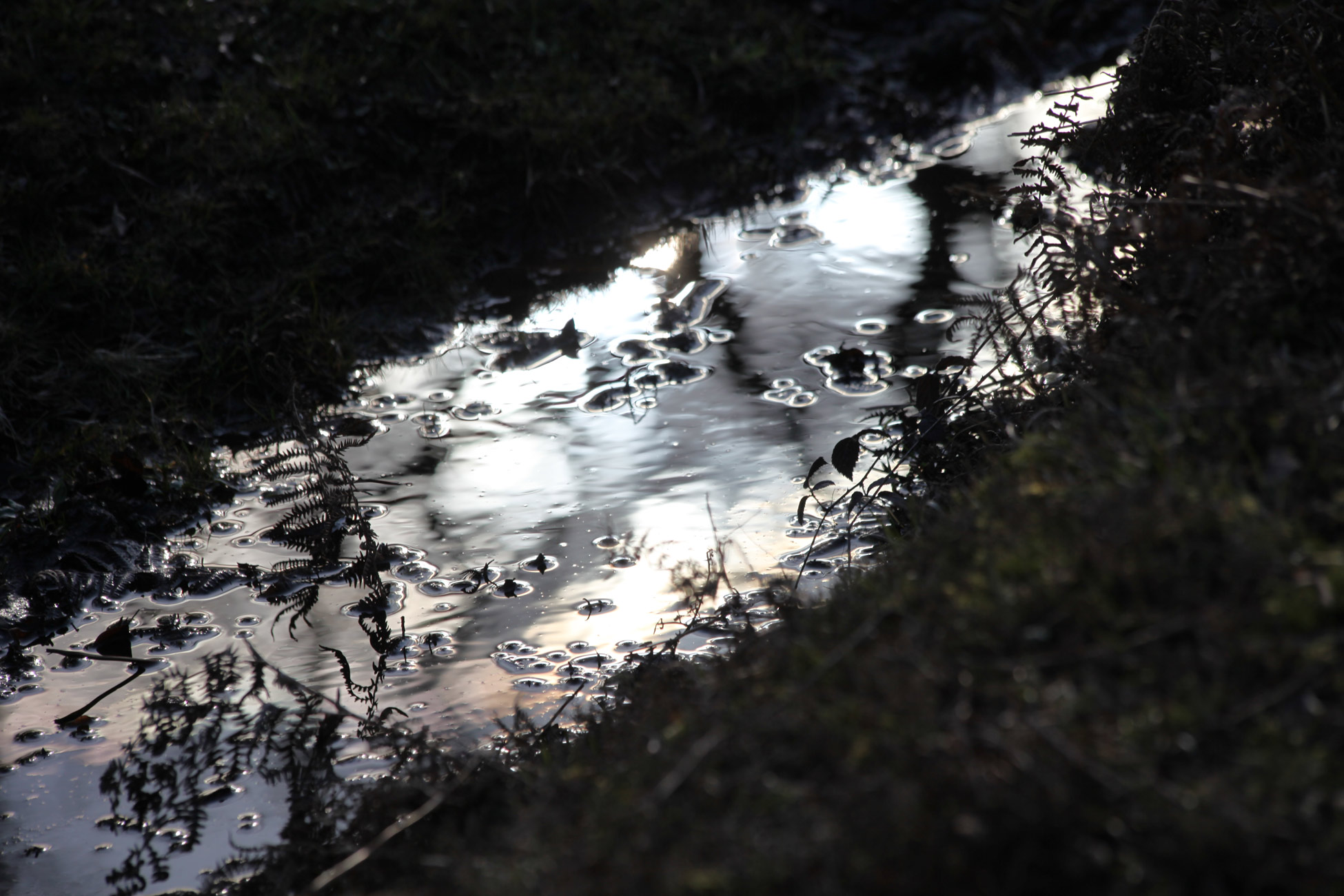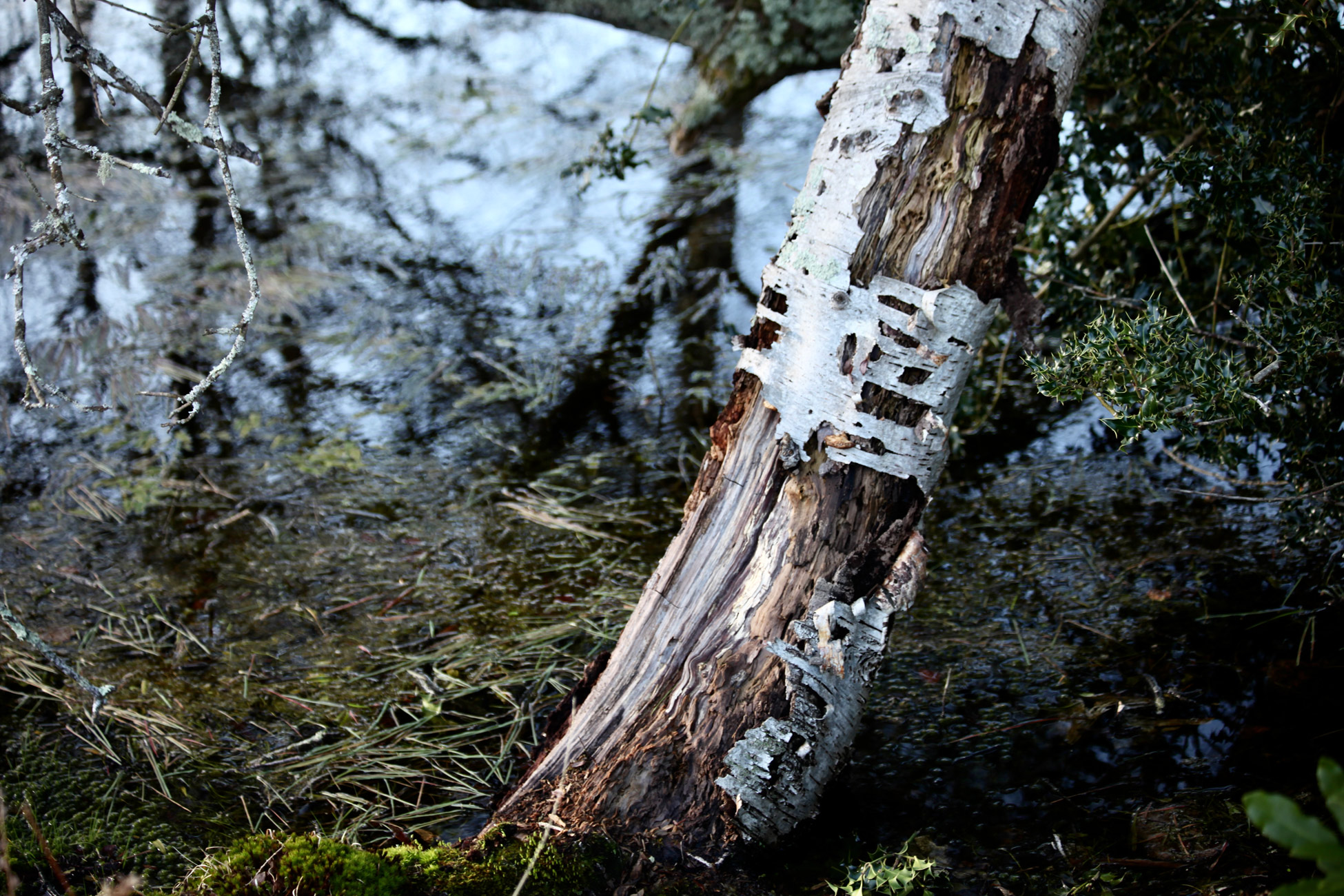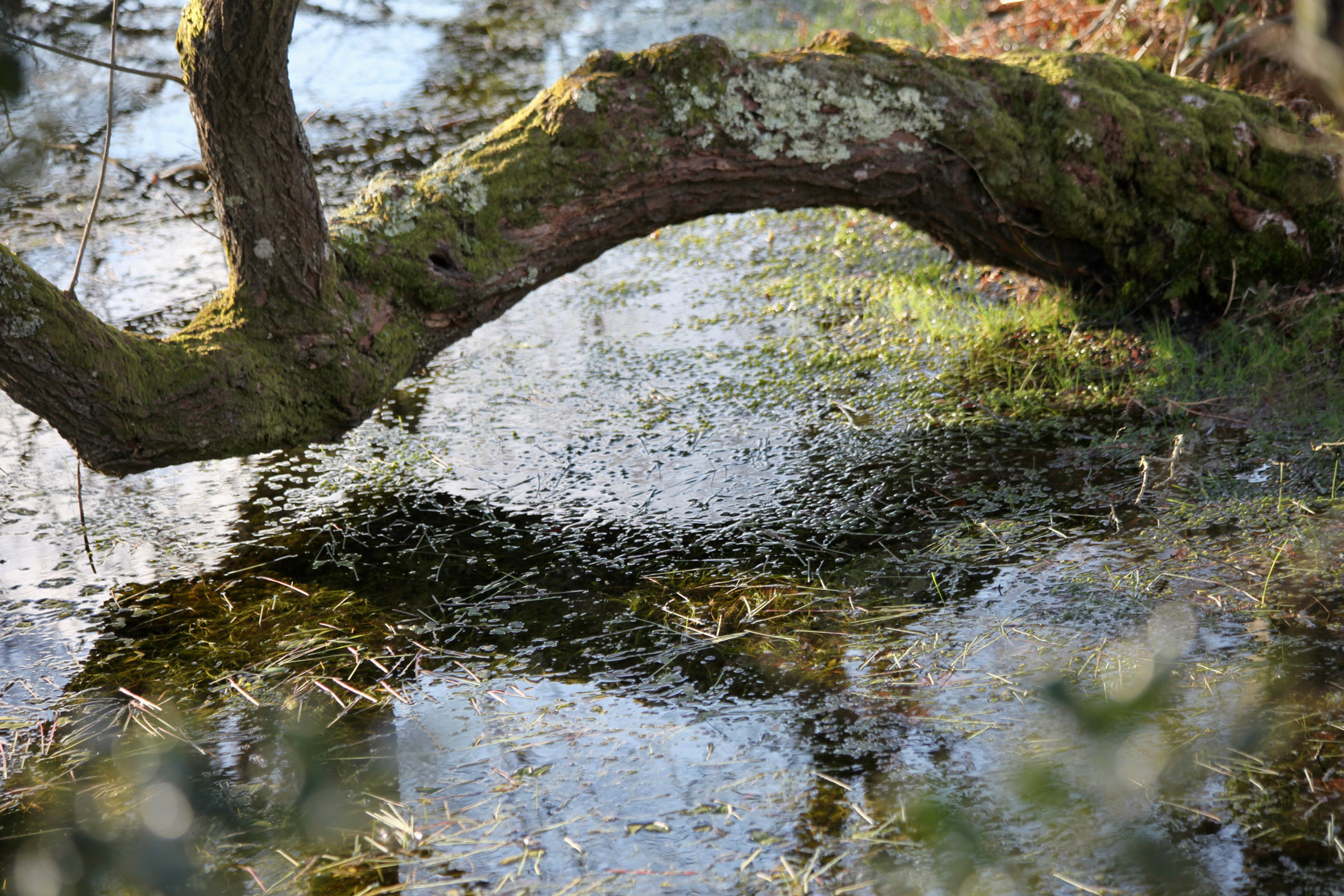 The occasional pool along Forest Road was in a fine reflective mood.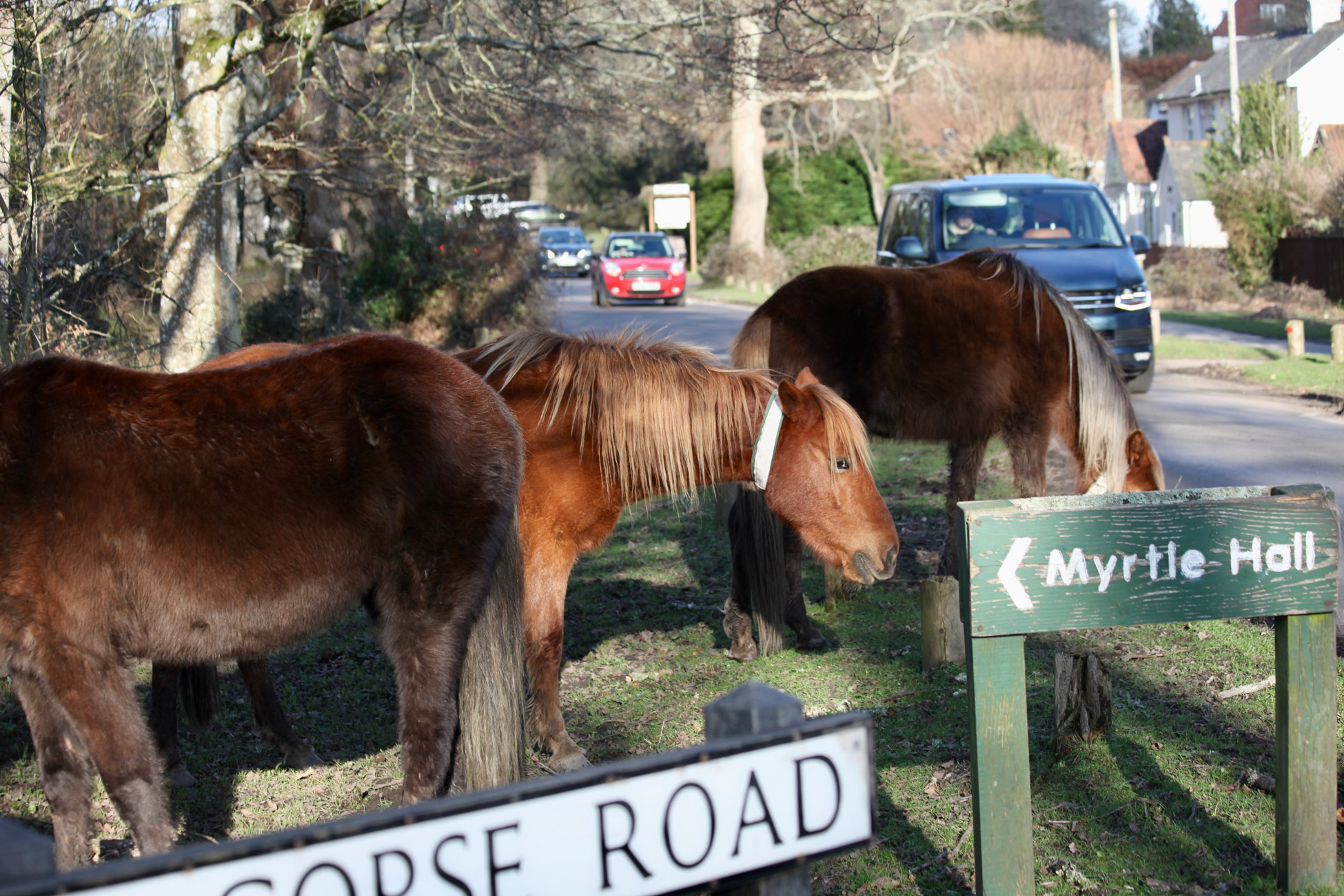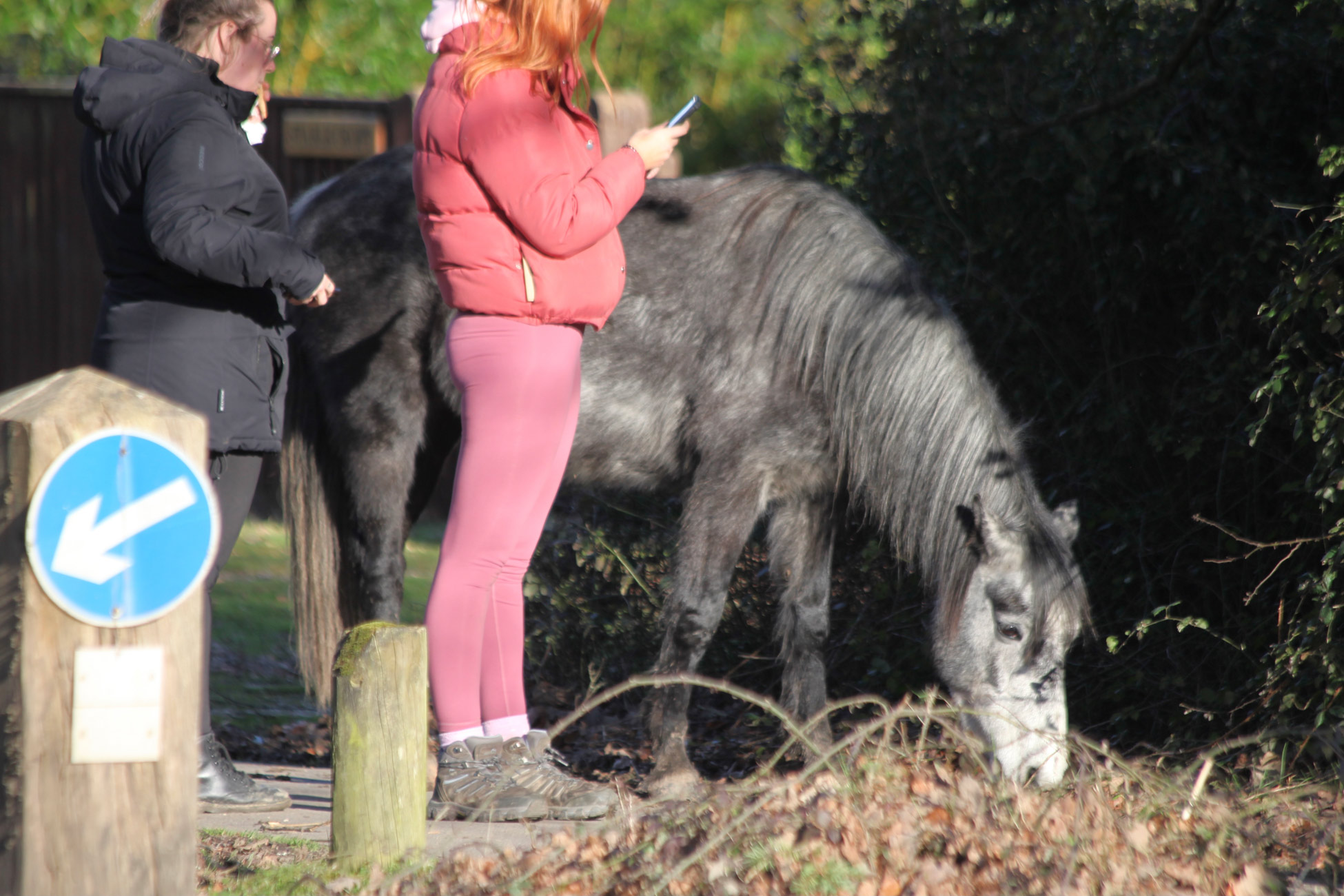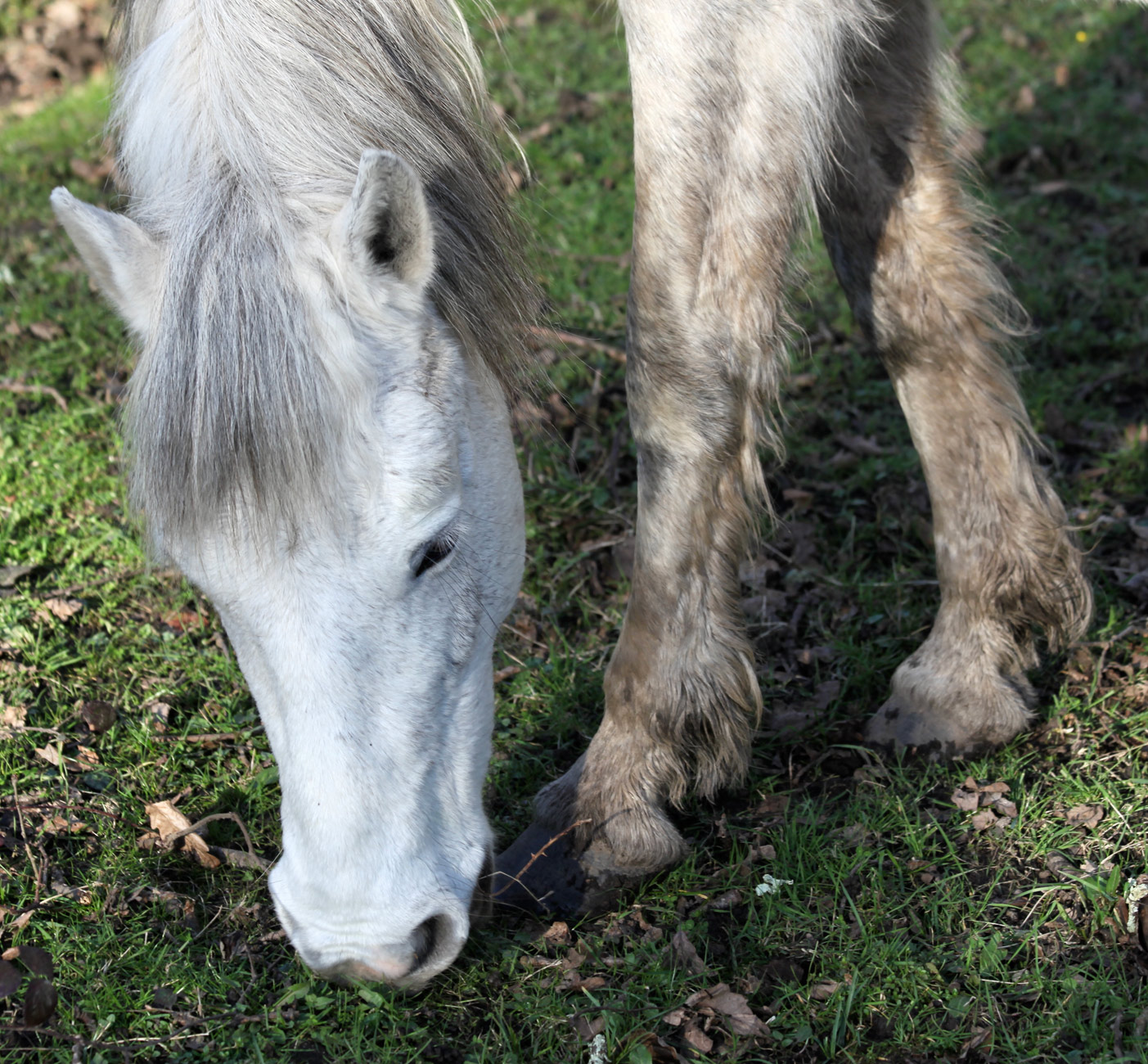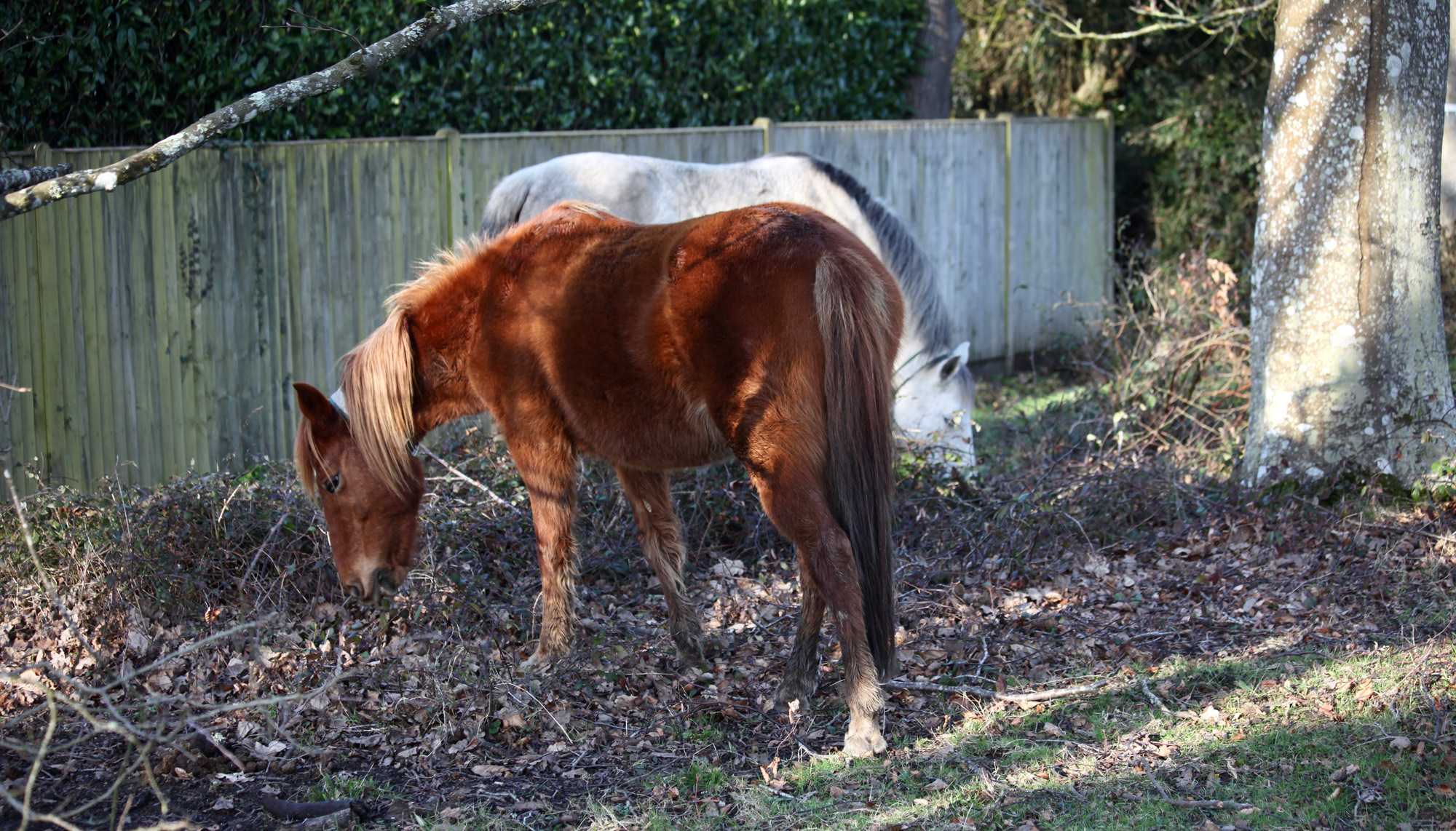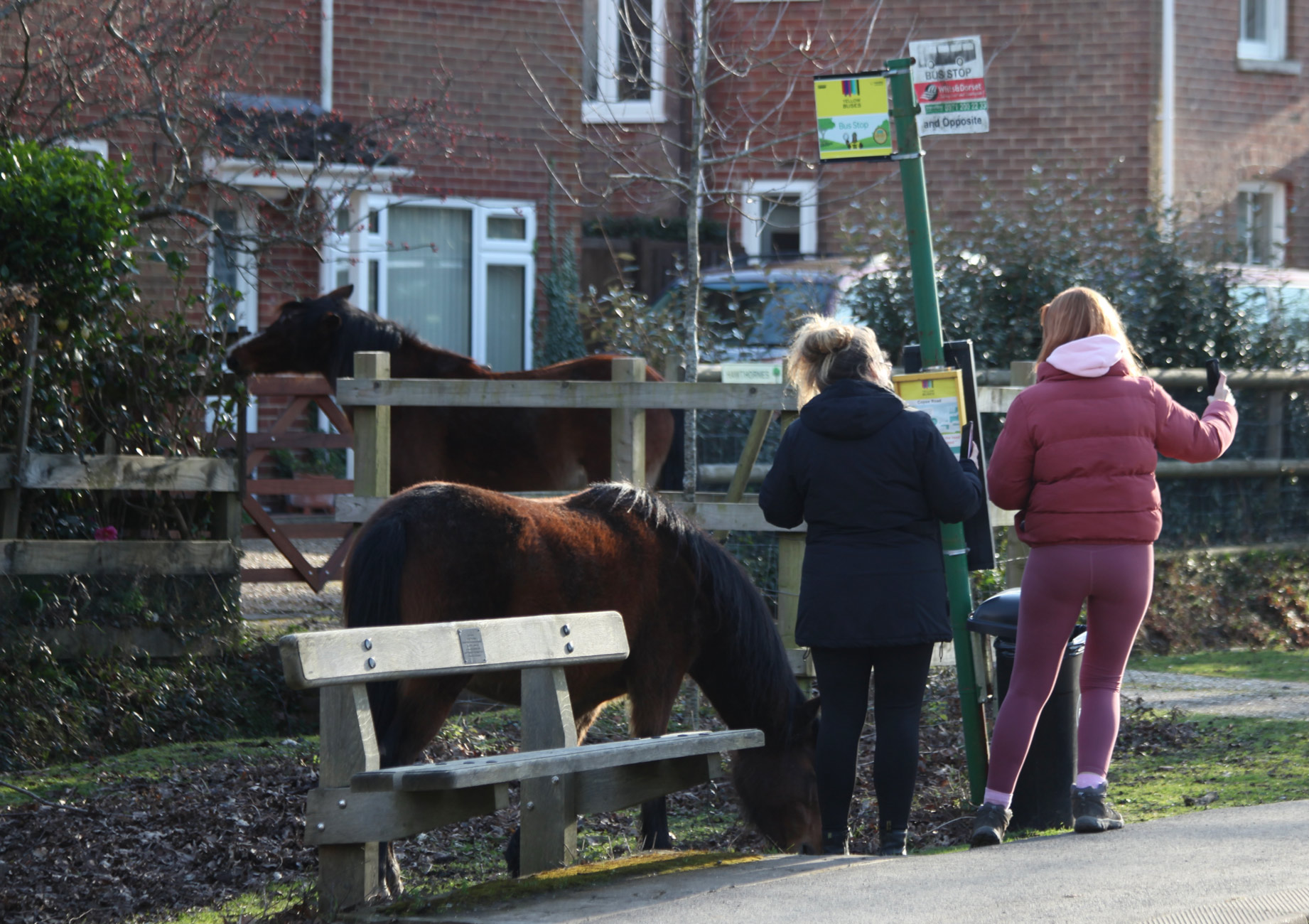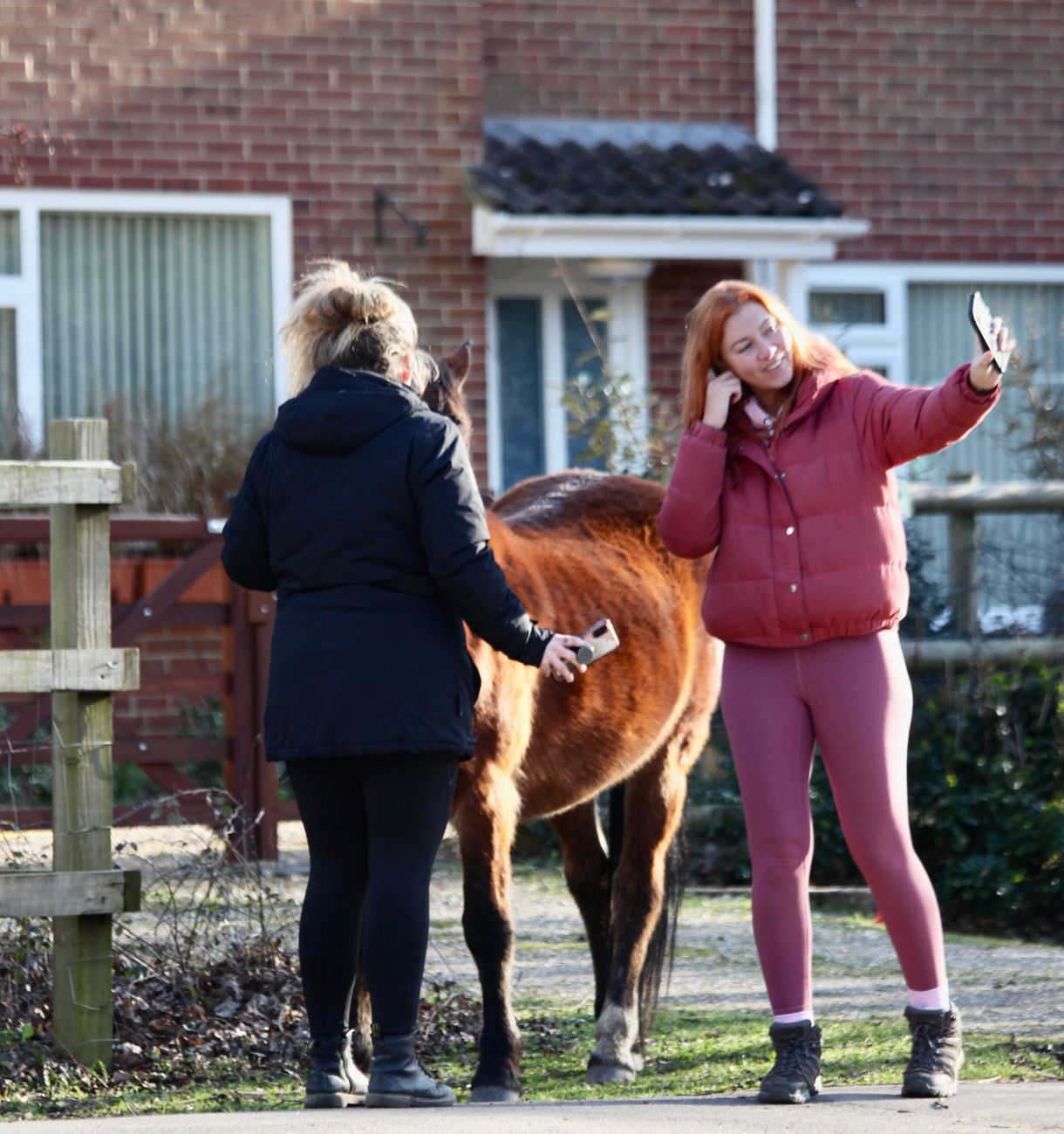 I was not the only person enjoying the ponies pasturing on the verges outside Burley.
Jackie had made a bland spaghetti Bolognese sauce for the children's dinner at Elizabeth's Garden Rescue event. Most of the youngsters left before the time for serving it, so we brought some home. This evening, with the addition of plentiful chillies, she turned it into a hot pasta arrabbiata. The Culinary Queen drank Hoegaarden and I drank Christian Patat Appassimento 2020.
As will be seen Jackie is back in harness, although she still has an unpleasant cold.