Yesterday evening Flo had transferred one more wheelbarrow load of compost into the Rose Garden and another to the new raised bed at the end of the Back Drive.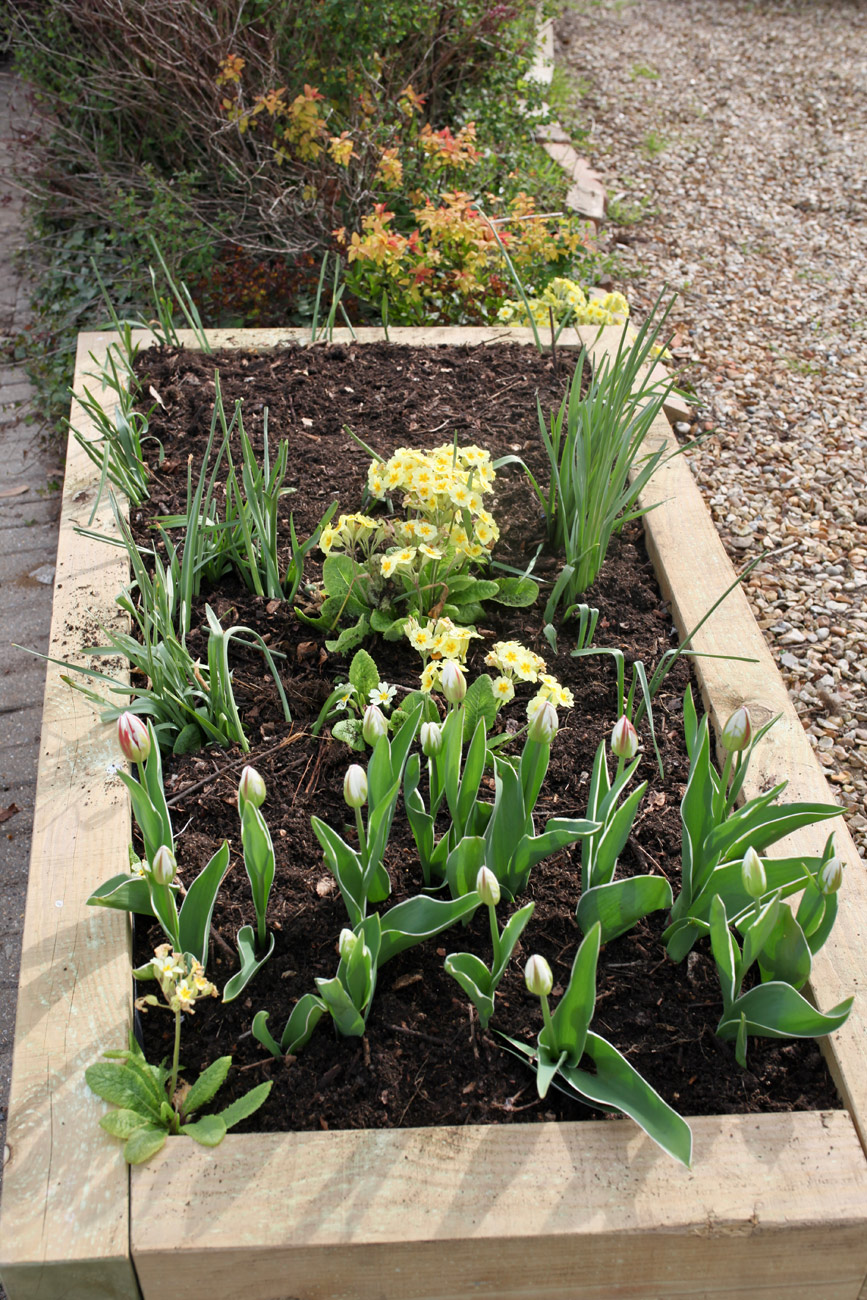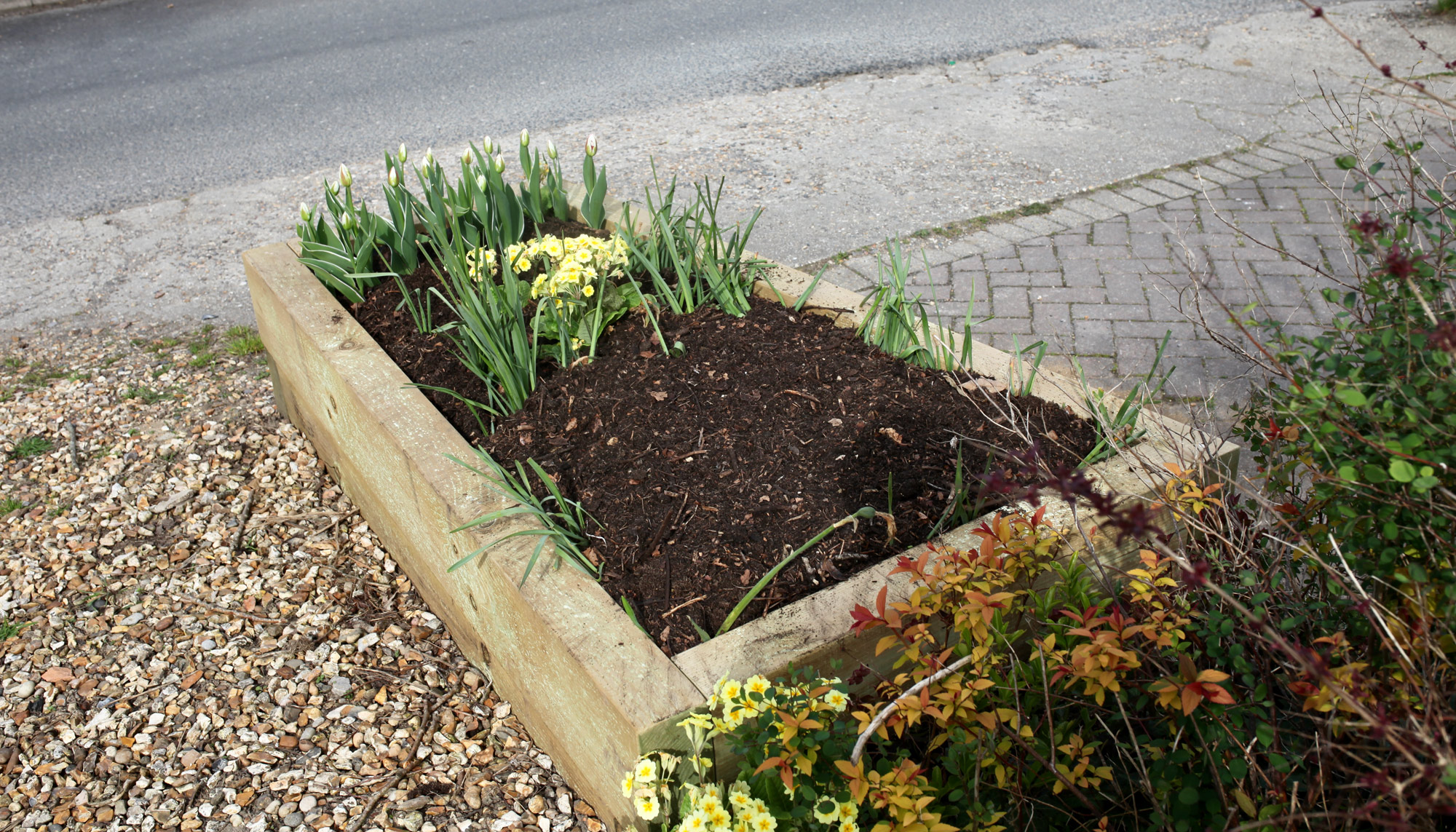 This morning Jackie spread one heap on the newly planted bed,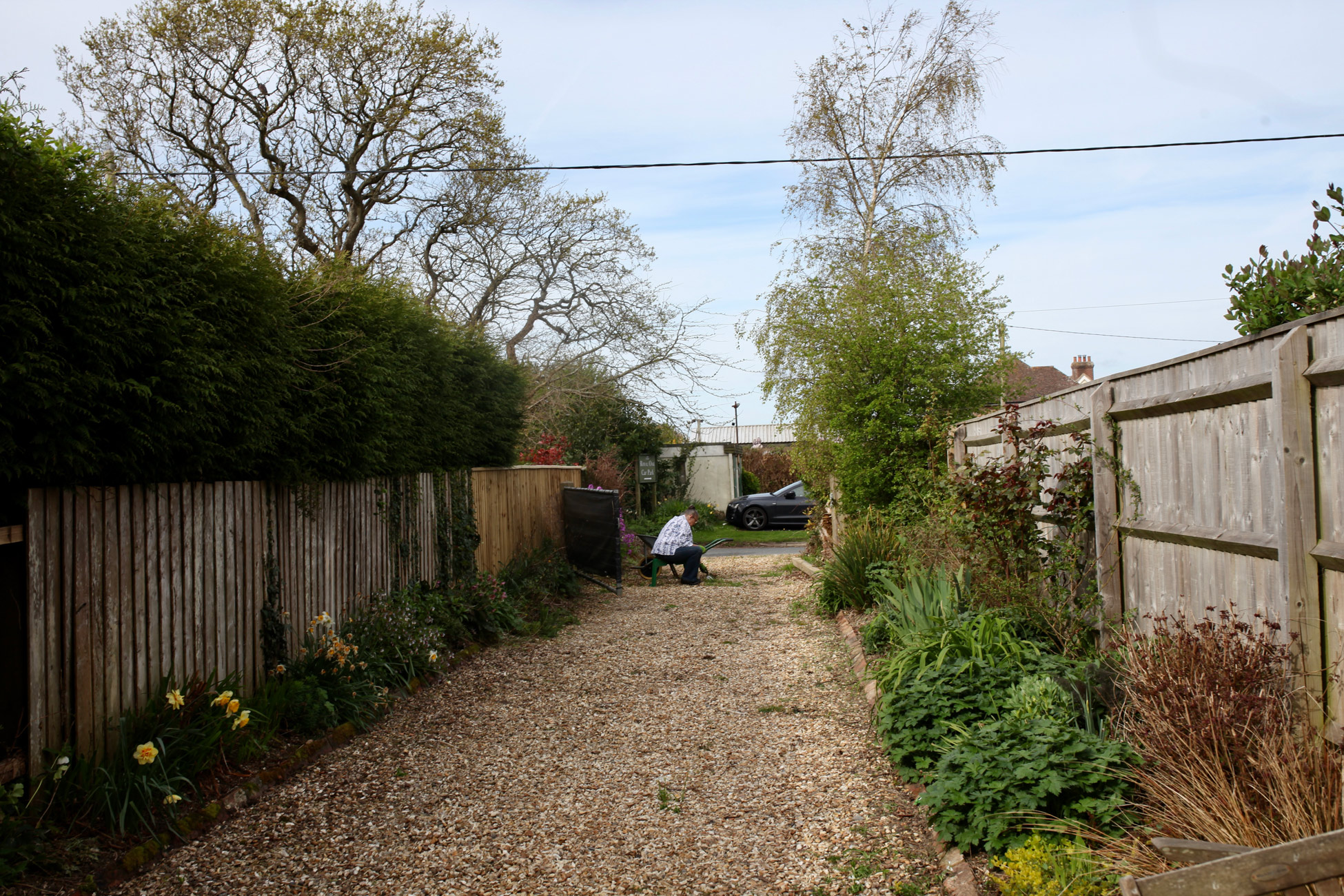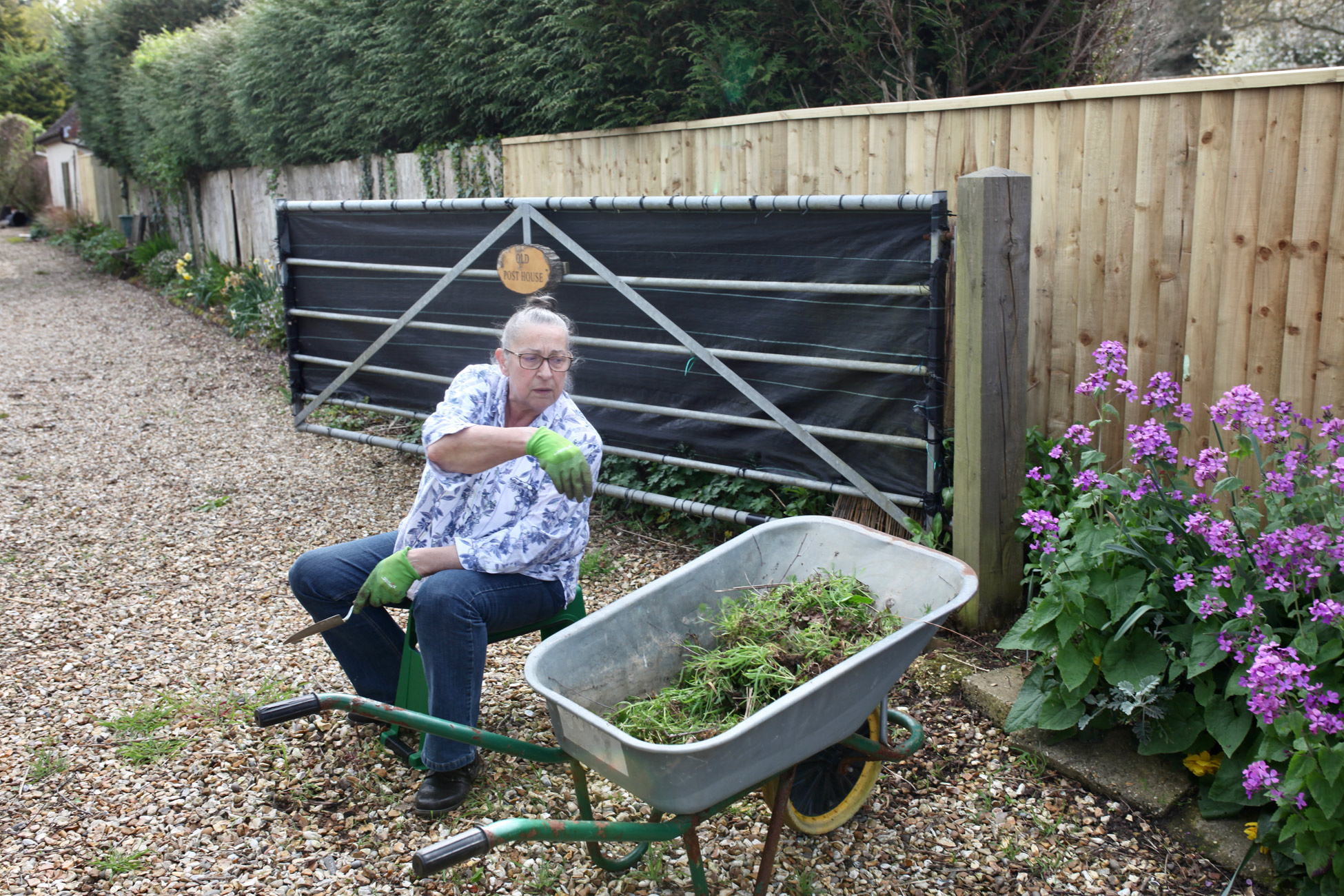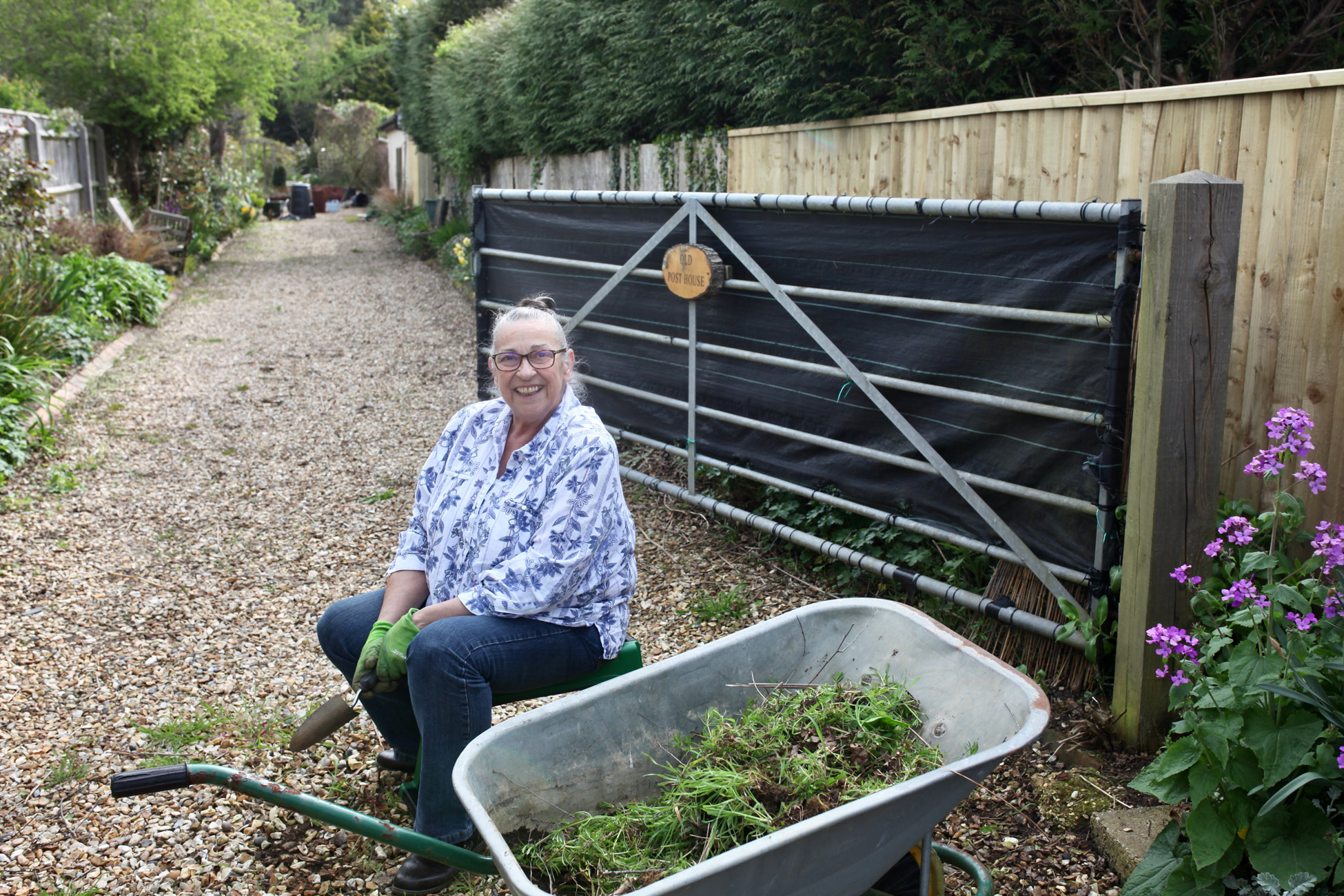 and continued weeding the gravel path.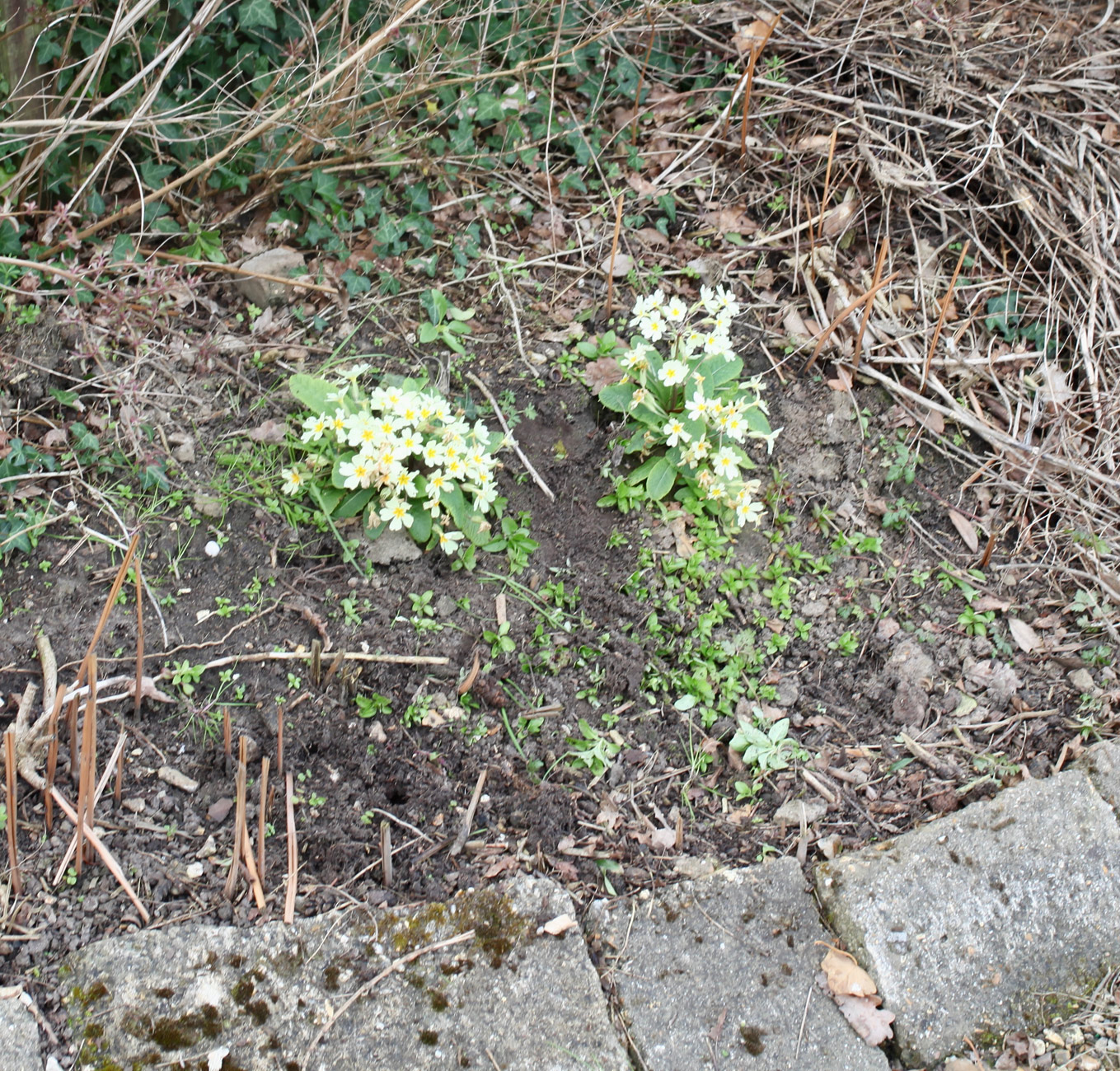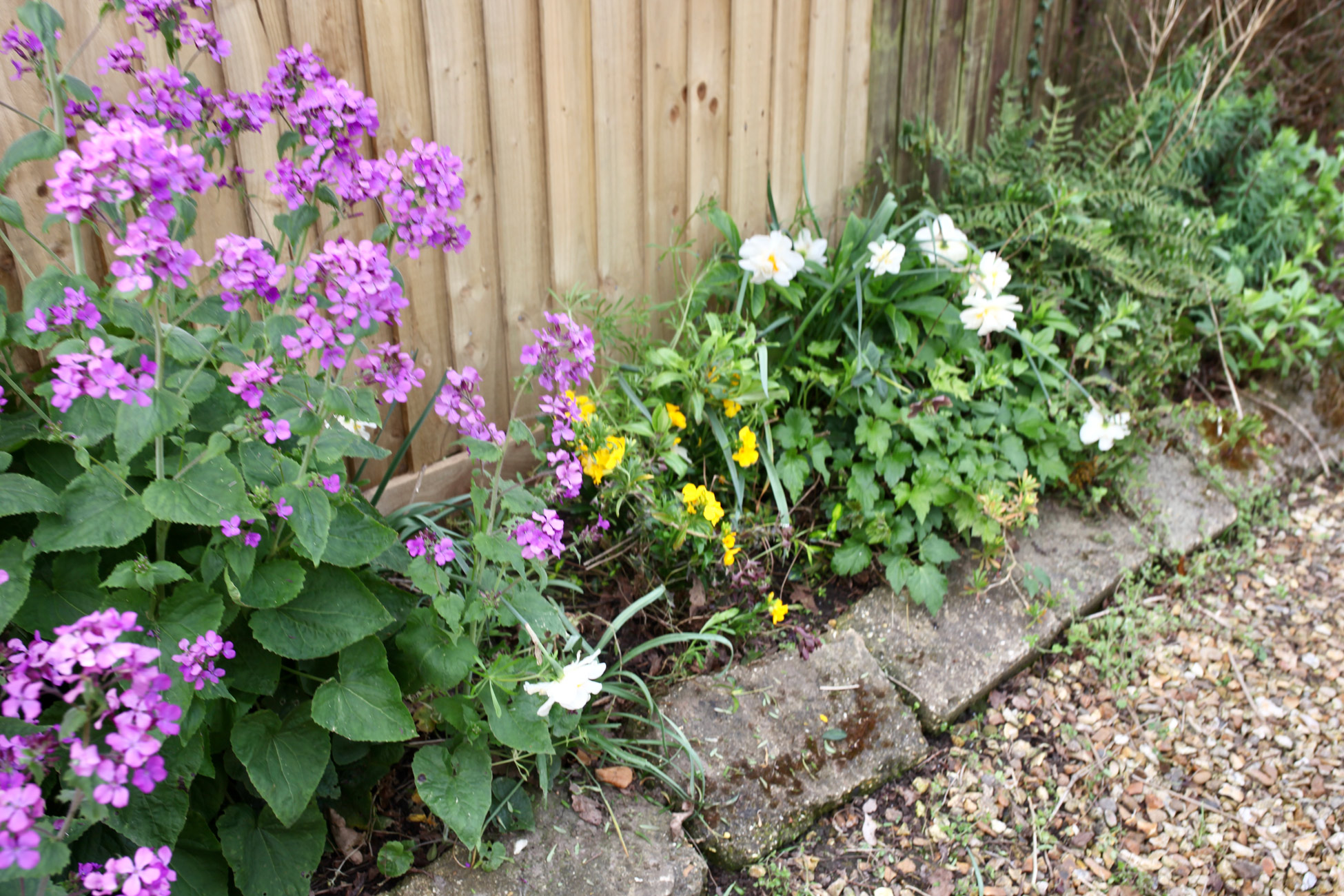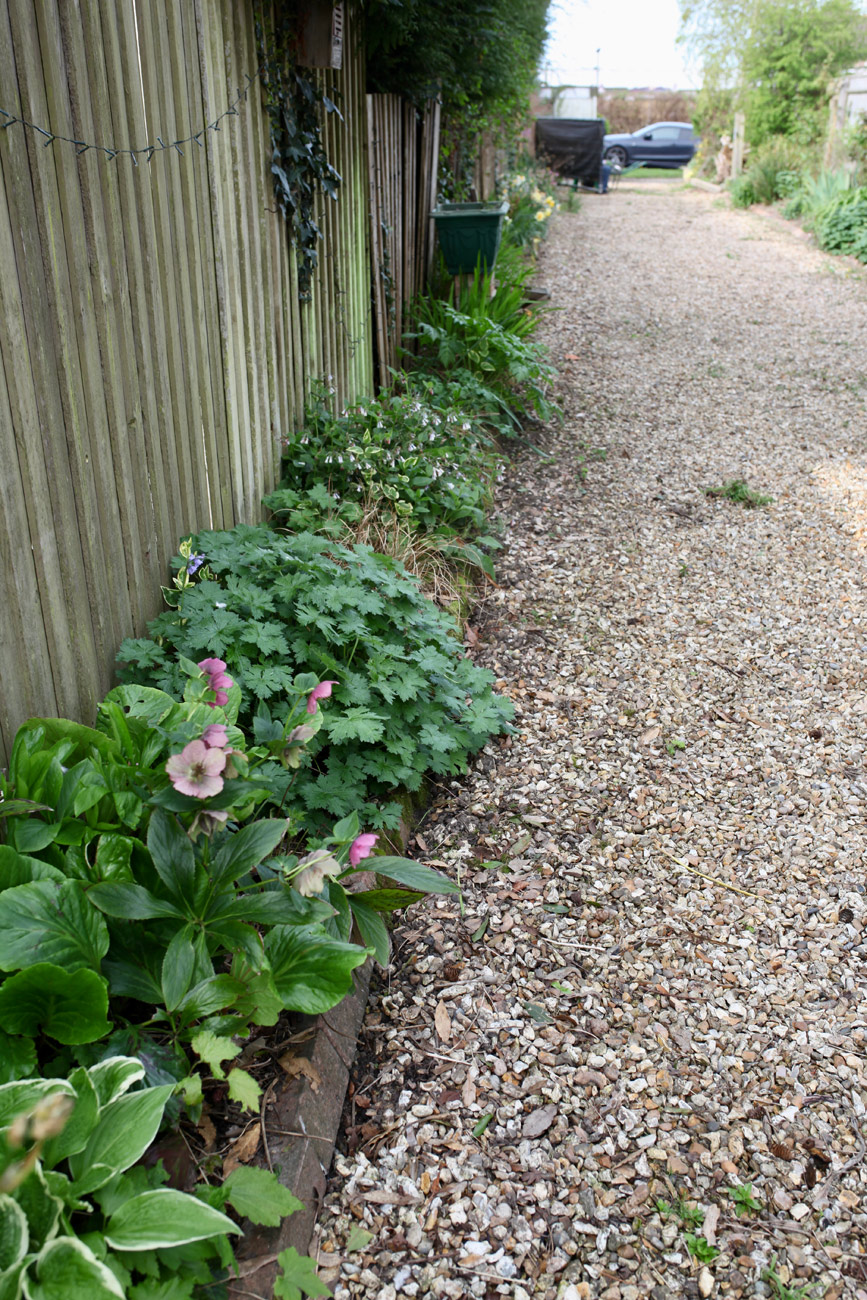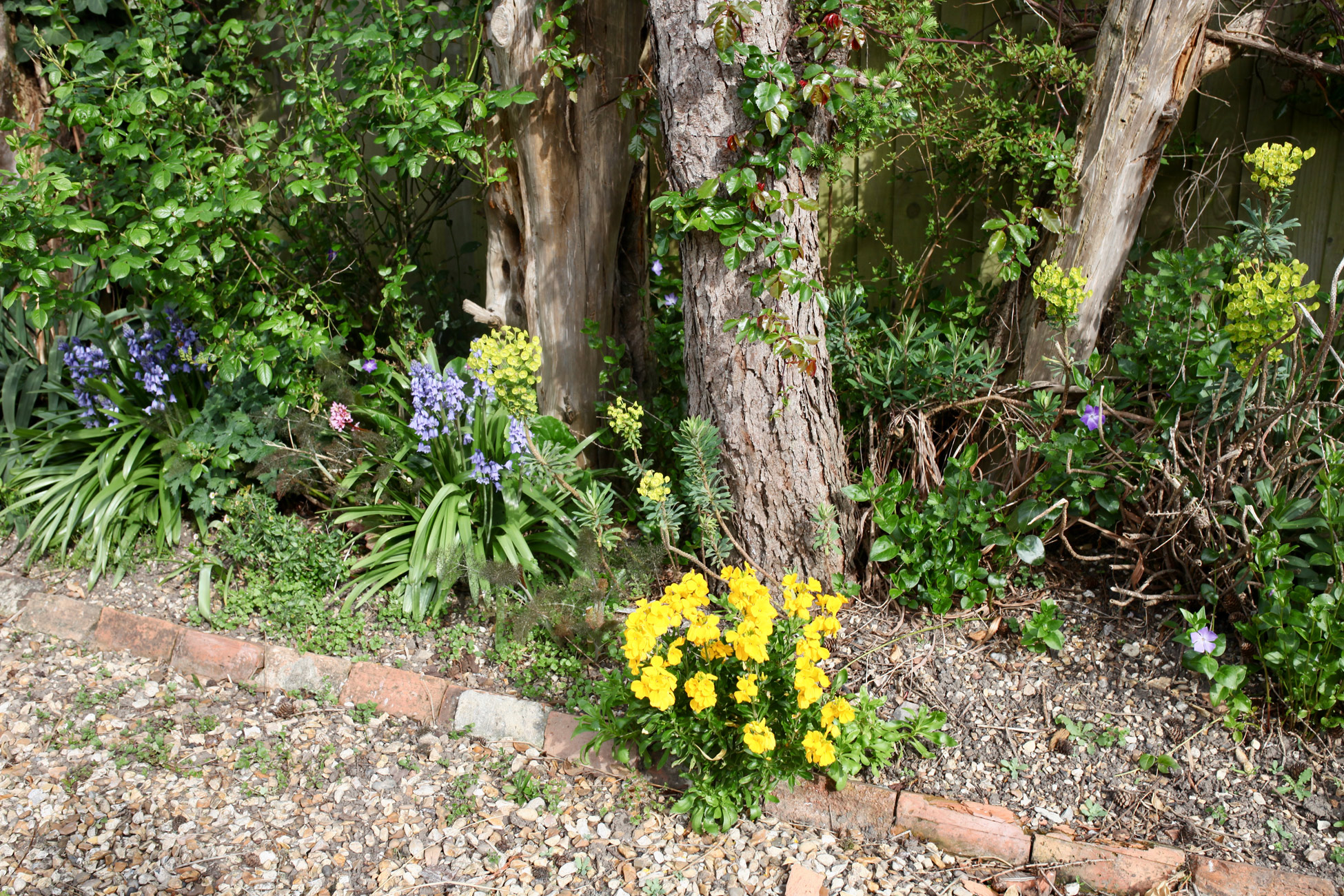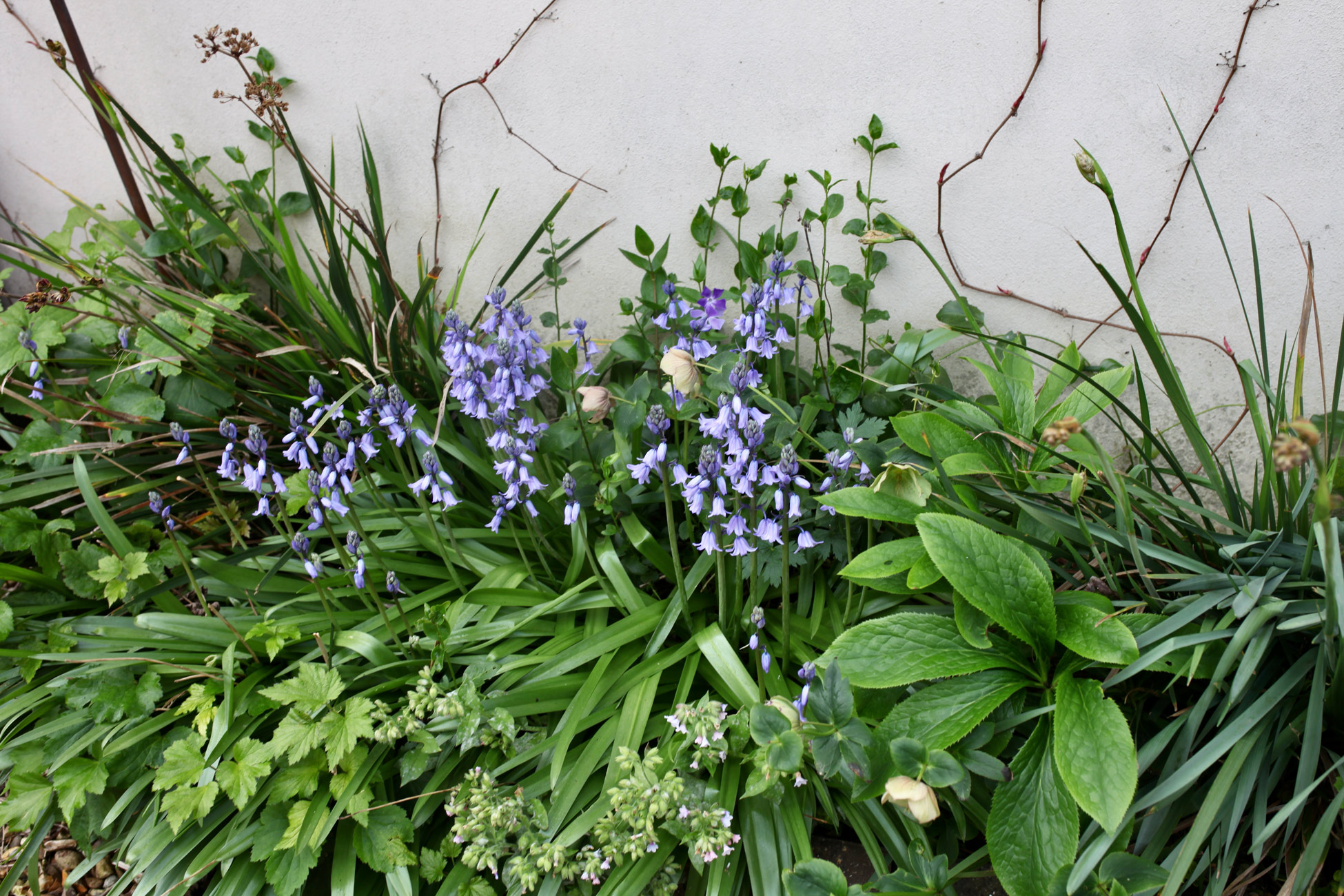 The borders are beginning to bloom nicely.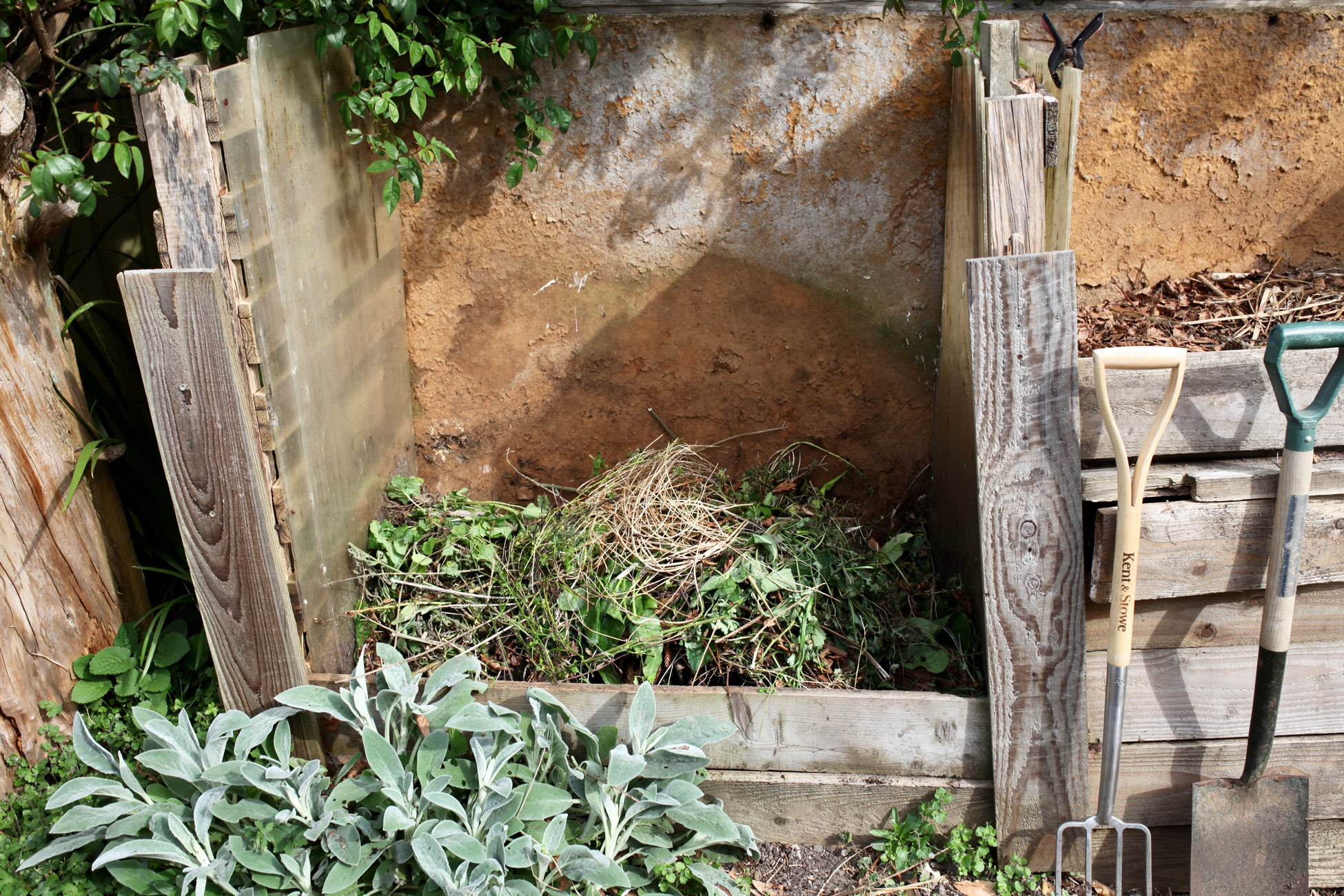 I began refilling the now empty compost bin.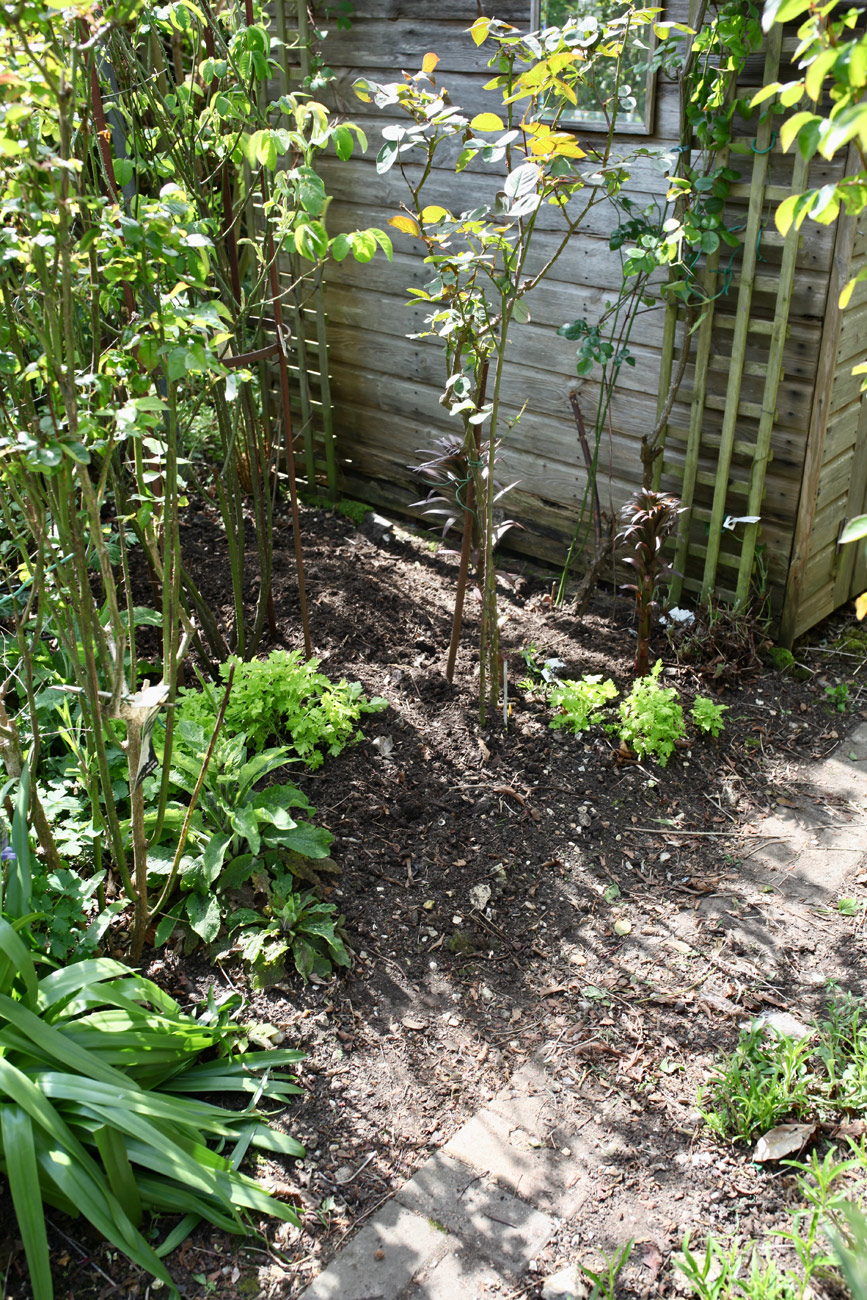 Before lunch the Head Gardener distributed the last load of compost on the Rose Garden soil she had weeded yesterday.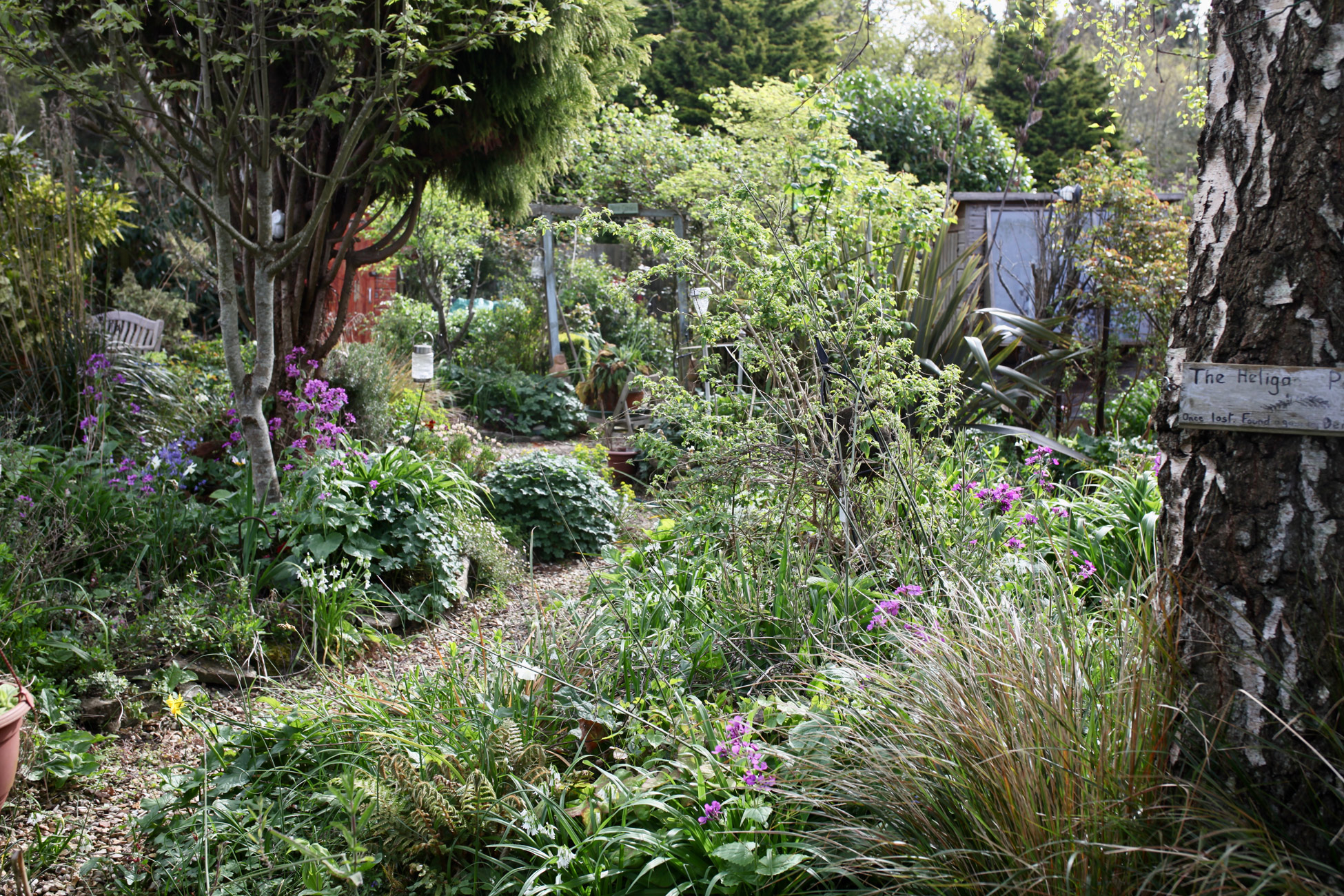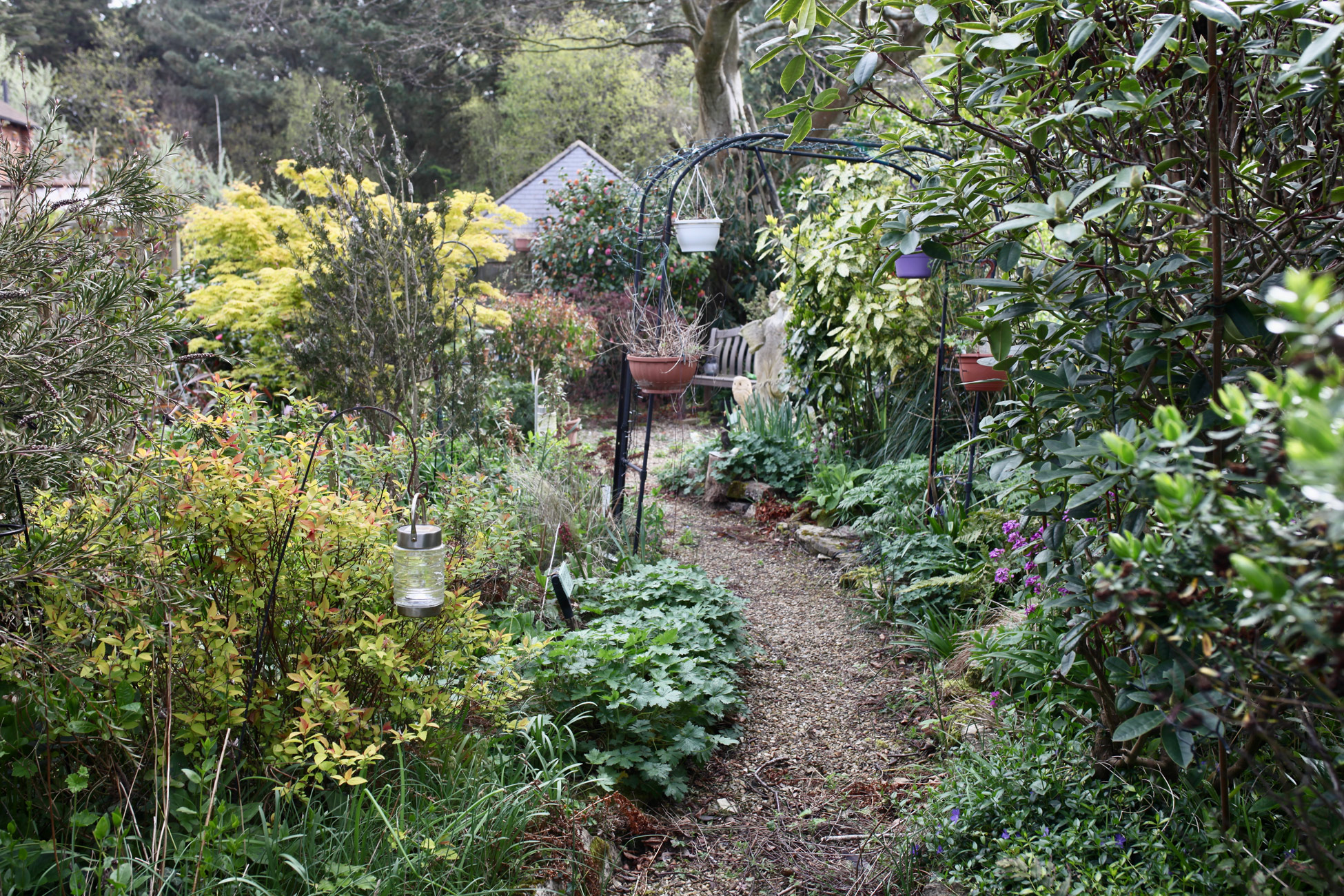 The Heligan Path, weaving its way between the Cryptomeria and the Weeping Birch Beds; and the Phantom Path, separating the other side of the Cryptomeria and Margery's Beds are looking tidier.
At the end of the morning I published https://derrickjknight.com/2022/04/18/a-knights-tale-126-a-nod-to-little-gidding/
Late this afternoon Elizabeth visited with forms from Barclays Bank re closure of Mum's account which should have come to me. Somebody has got their wires crossed. She will need to telephone the bank's bereavement team again to sort this out before we can close the account.
Since we don't have enough of yesterday's roast meal leftovers for a fourth person we were unable to ask her to join us. That is what we will be having, with the same beverages as we had then.