Before Martin arrived today, the Head Gardener's Walk had disappeared from view.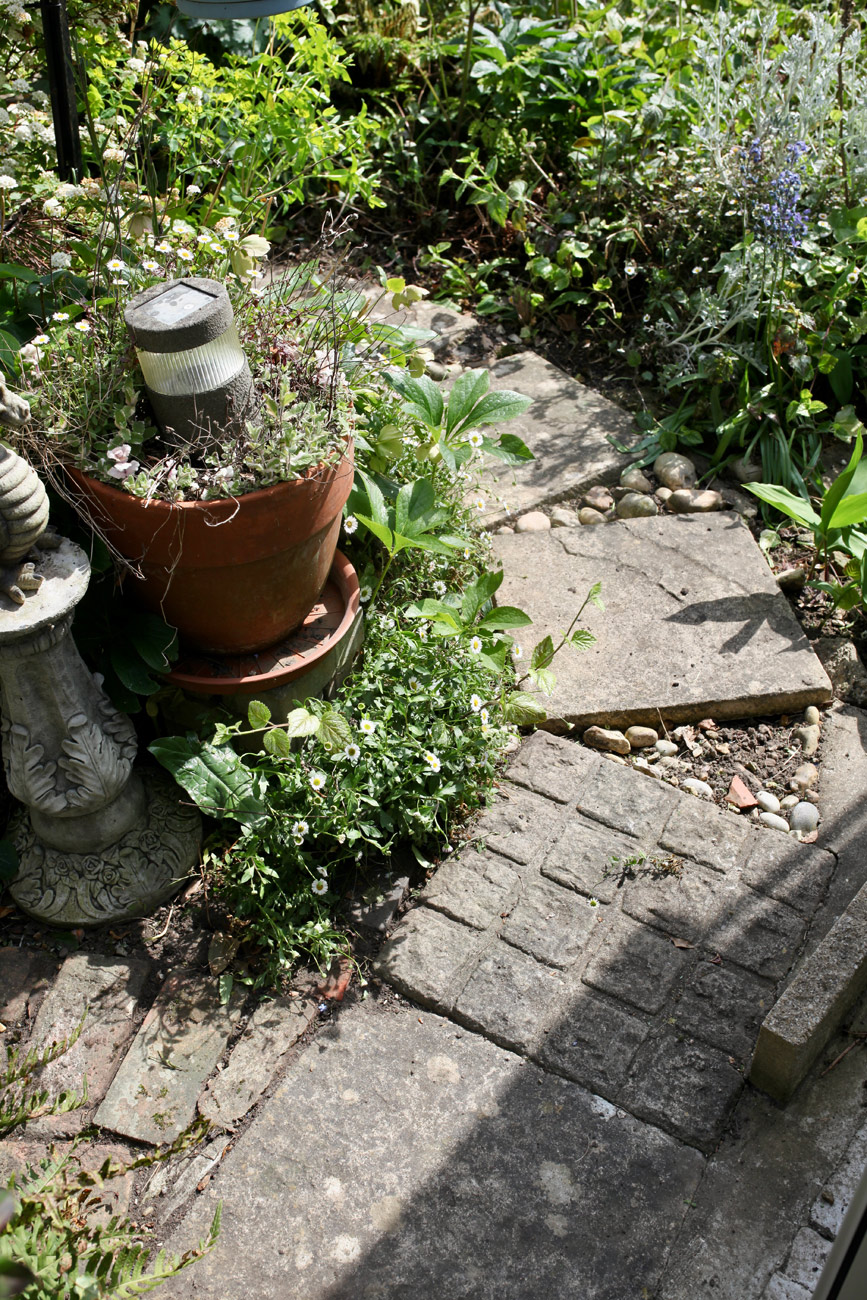 This is how he left it.
He reshaped a tree in need of a trim,
giving the Viburnum Plicatum beneath it more room to breathe;
and mowed the lawn as usual, while
I managed a little dead-heading of poppies like these in the Chilean Lantern Tree Bed, also containing orange calendula and bluebells.
This evening Flo dined on succulent roast pork, crisp roast potatoes and Yorkshire pudding; cauliflower, carrots, and green beans, with which she abstained. Jackie and I enjoyed the hotter paprika pork with her flavoursome savoury rice, with which she drank Hoegaarden and I finished the Bordeaux.