After lunch I converted the following posts from Classic to Block edits, using the normal, untiled Gallery: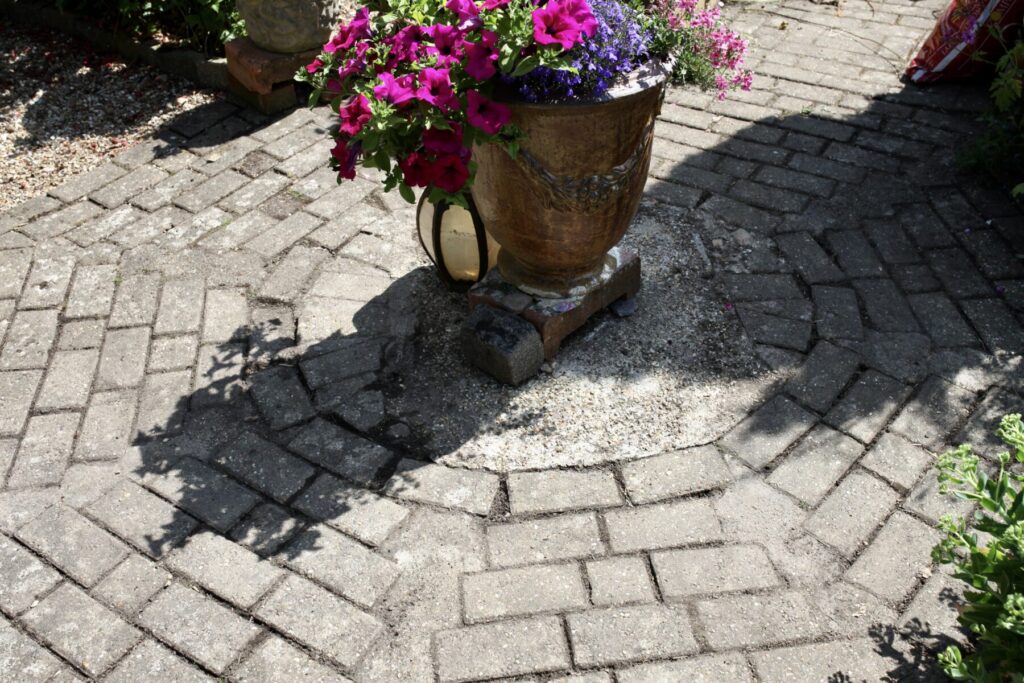 Jackie spent the early part of the day completing her weeding of the Brick Circle and continuing along the Brick Path. I began my later stint of dead heading and pulling up weeds by gathering up her refuse and adding it to the compost bins.
Before eventually settling down at my computer I staggered around with my camera.
I photographed a variety of our clematises – on the patio, in the Rose Garden, and on the kitchen wall.
Wallflowers and miniature kniphofias blend well in the Pond Bed.
Roses include New Dawn on the Palm Bed;
in the Rose Garden Madame Alfred Carrière, Lady Emma Hamilton; the third picture containing the red Love Knot, pansies, Alan Titchmarsh, and Just Joey;
and finally the red climber along the Shady Path.
Day lilies appear on the corner of Margery's Bed and in the Dragon Bed.
This evening we all dined on oven fish, chips, and onion rings; garden peas, pickled onions and gherkins, with with Jackie drank Hoegaarden and I drank Waters Edge Moldovan Pinot Grigio, part of Becky and Ian's Father's Day selection.