As is customary with very small babies, Ellie took some time to feel comfortable with me. She has now taken to asking to sit on my lap by smiling, extending her hand, and taking mine in a firm grip; it has only been two days since she has been happy with neither of the ladies remaining in the room with us.
Maybe it was because yesterday was Father's Day that she chose to spend a long session on my lap after dinner. On the other hand she can be quite crafty in her attempts to avoid bedtime.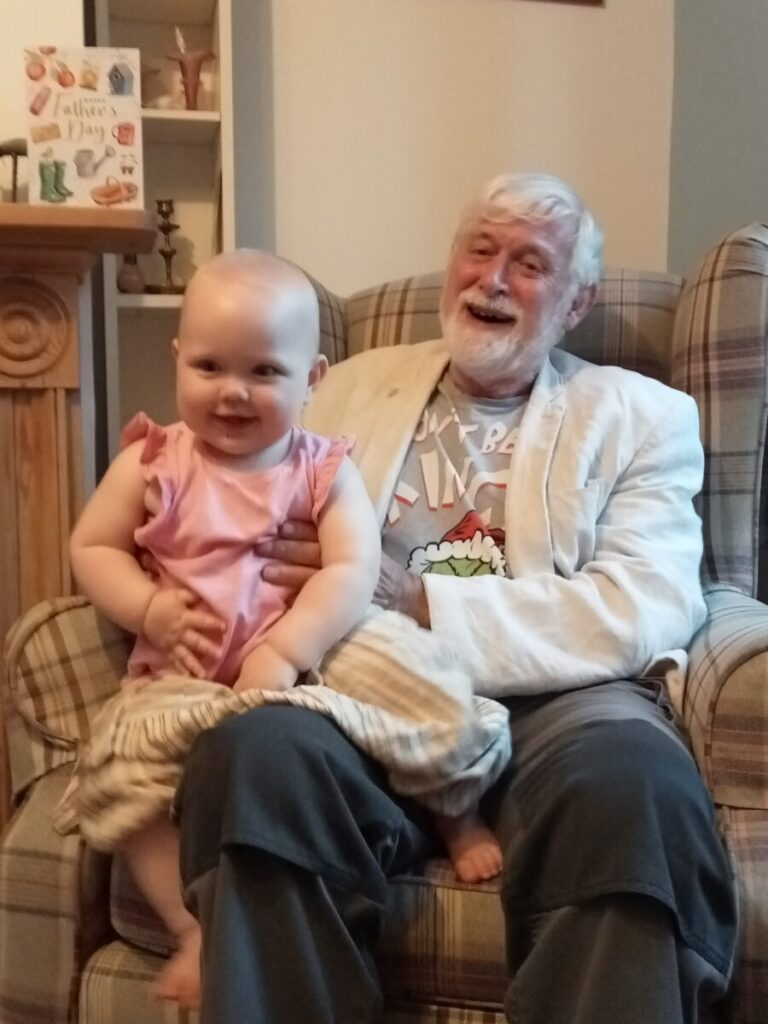 I can't these days make a good fist of the ride a cock horse game, but we gave it a go before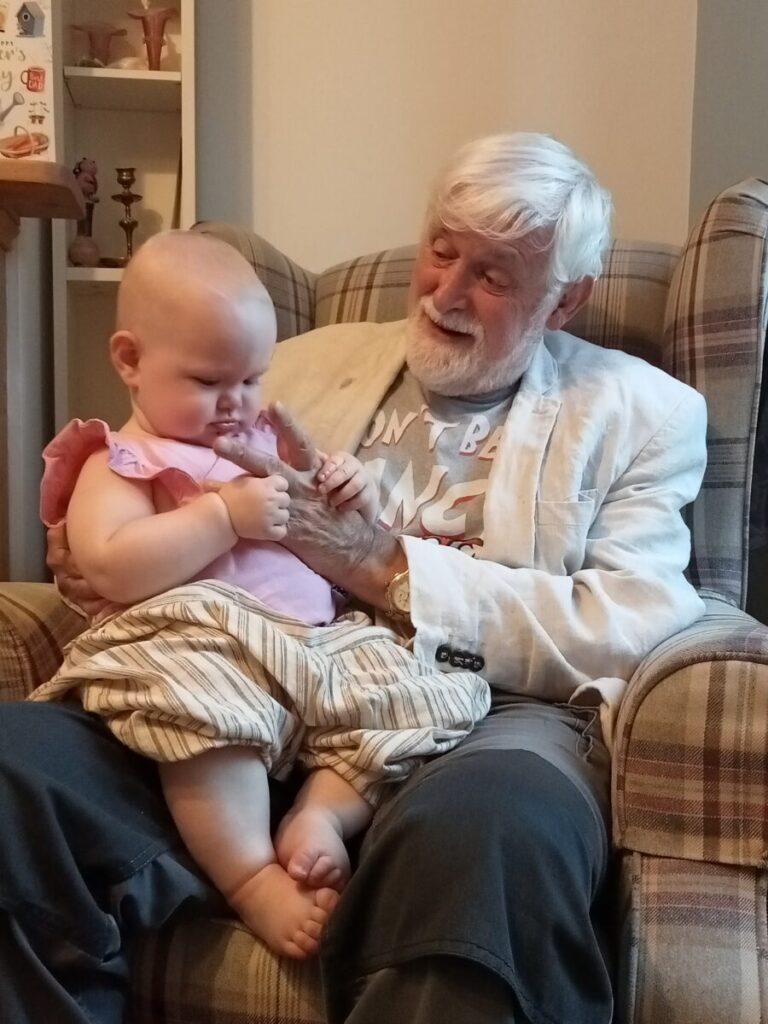 she began to chew my fingers.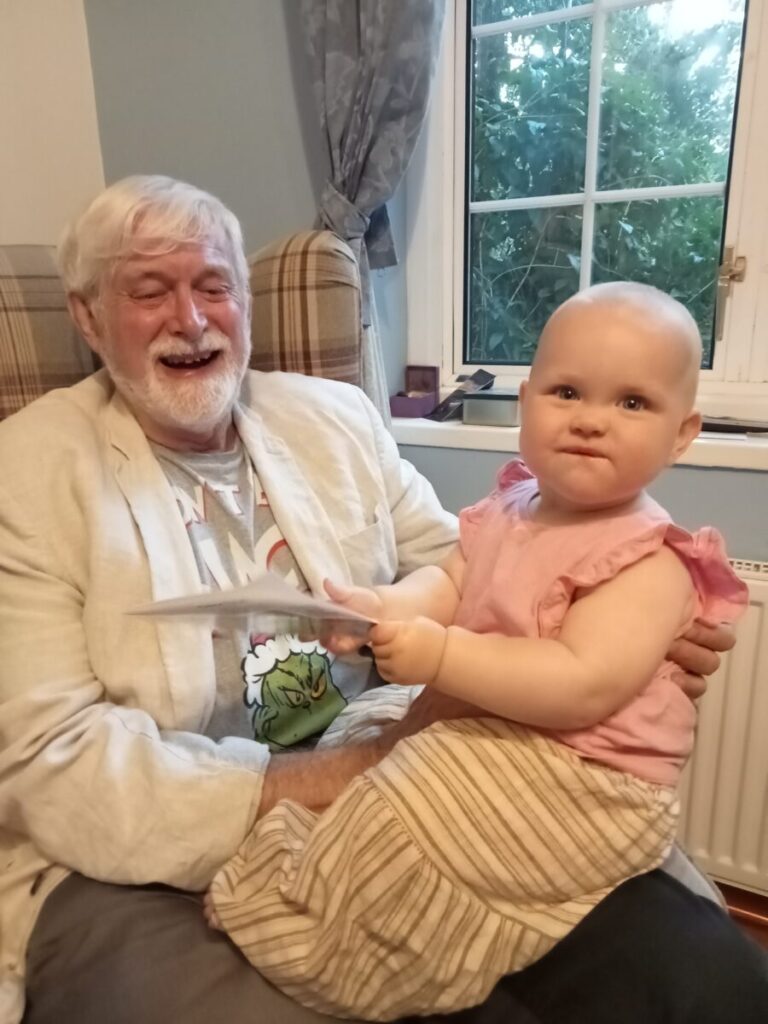 Everything within reach now ends up between teeth. So it was with Louisa's Father's Day card grabbed from the mantelpiece. It dried out well overnight and only a couple of nibbled corners.
Not only am I now unable to access the Tiled Gallery without being forced into the basic one, but those earlier posts which I have adopted successfully have lost the tiled pictures. It looks as if I am going to have to redo those groups.
As a tester I have converted the next two I hadn't done before:
If they work I will go back to the others and convert the image galleries.
This evening we all dined on Red Chilli's excellent takeaway fare with which Jackie, Dillon, and I all drank Cobra. Main meals included, chicken makhani, chicken biriani, chicken dhansak, and lamb passanda; various rices and peshwari nan were shared.