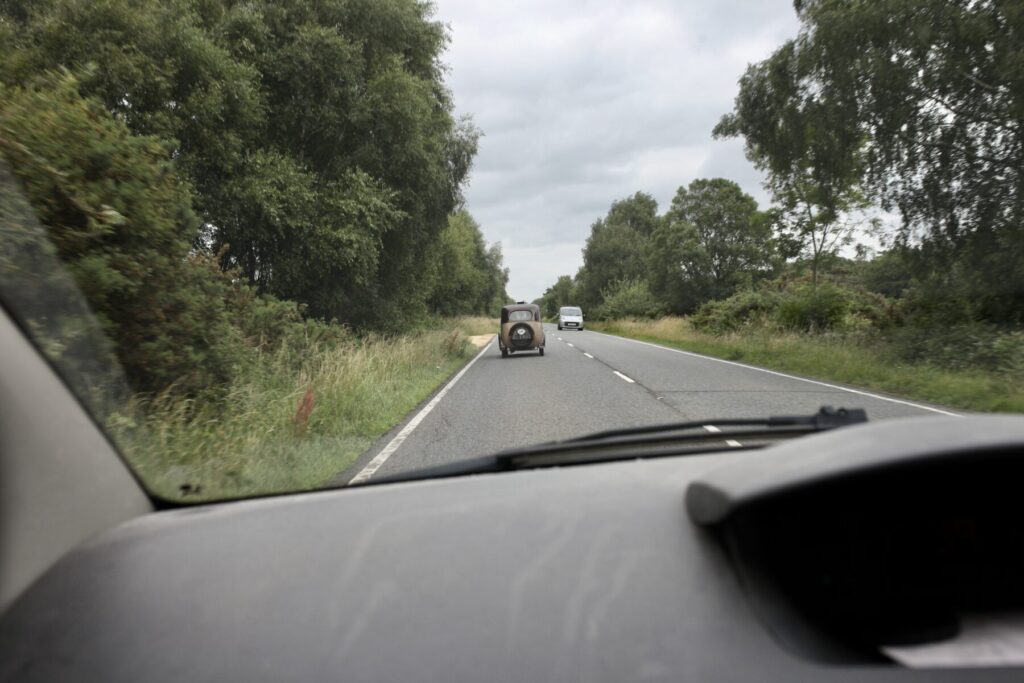 It was this mystery car we followed along the A35 on our morning forest drive that set the theme today. This is the full scene that I photographed through the windscreen as Jackie drove along, and its later crop.
I have been very happy with my Canon EOS 5D Mark II which was already second hand when I bought it from Jessops about 8 years ago, but it lacked a 35 mm lens. When, a year or so later, I decided to remedy that shortage, the sales assistant at the extremely reliable Wessex Photos offered the opinion that if I paid a little more for the compatible Sigma version I would be pleasantly surprised. She was not wrong. I have purchased two more different focal length models since, but today, by offering similar pairings, I want to show what can be achieved with the first little miracle.
When we reach the top of Holmsley Passage at the junction with Burley Road we have a choice of crossing over, or turning left or right to continue our meandering.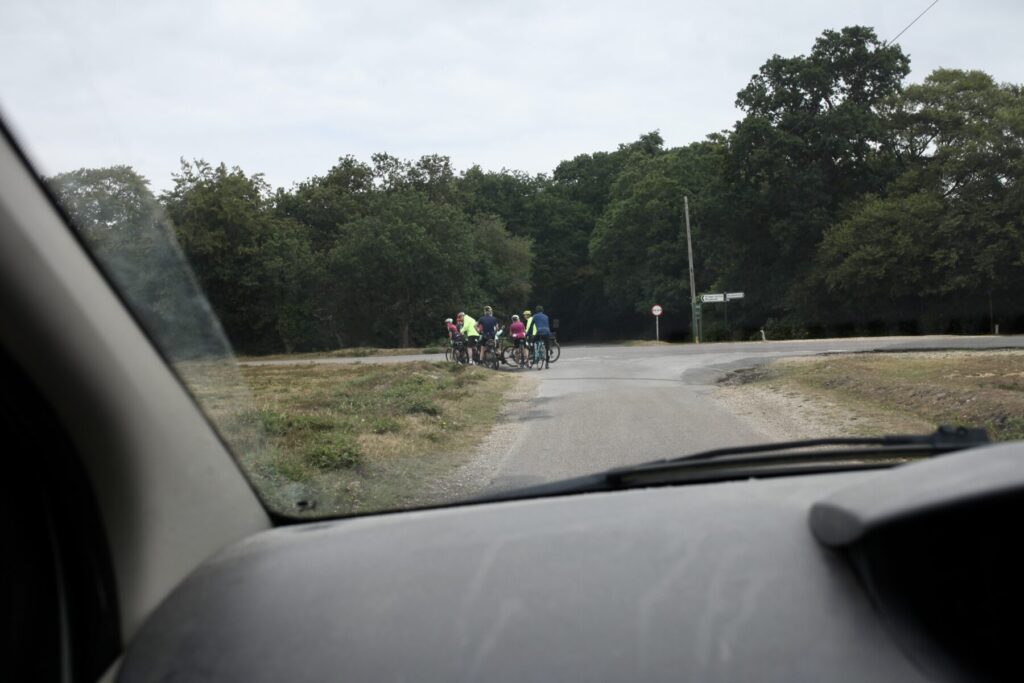 Today a string of cyclists gathered at this point. When we reached them they seemed to be still debating. We drew alongside them and I explained that we were waiting to see I which direction they would be going.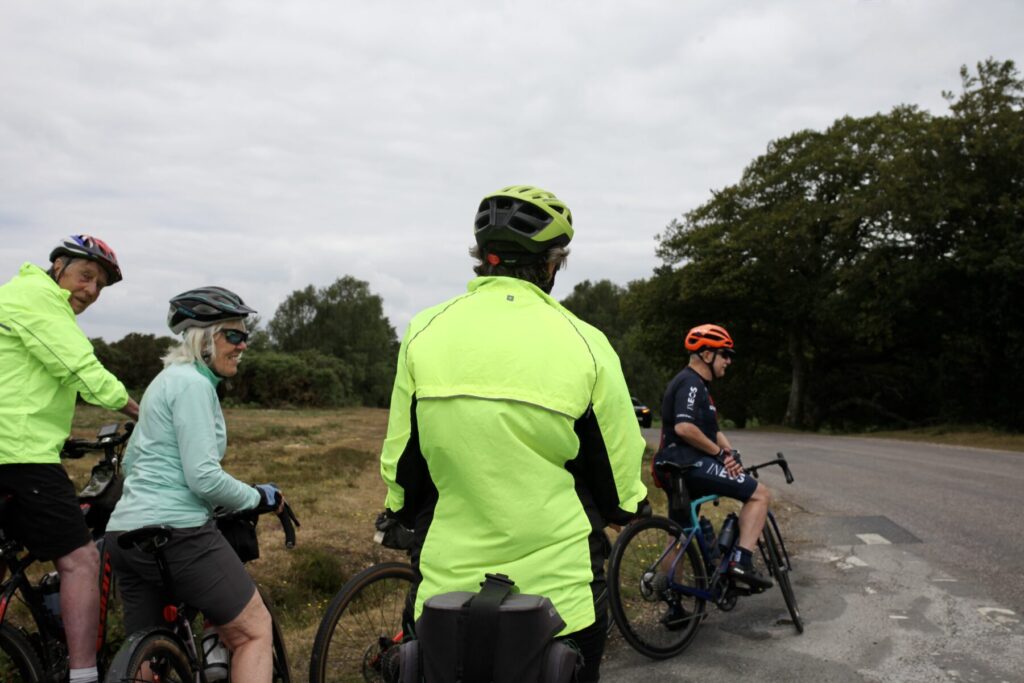 They were intending to turn left. "Right then, we will go straight across", said I, causing general amusement. This shot from the open passenger window required no crop.
Our route then took us into Bisterne Close, where I produced several couplets, as follows: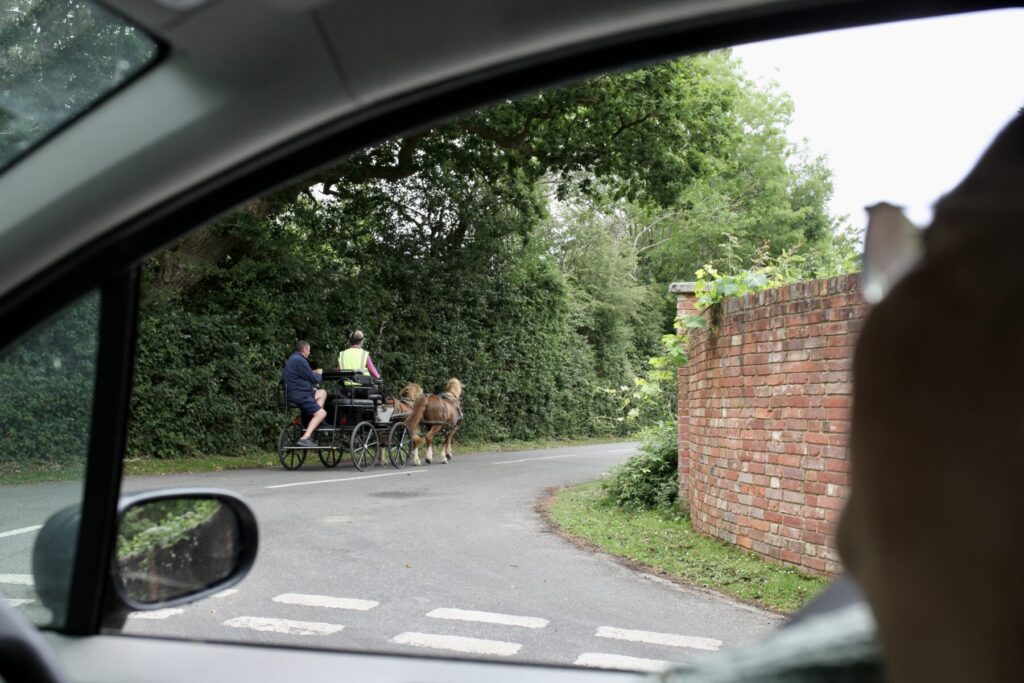 The horse drawn trap was entering the close ahead of us.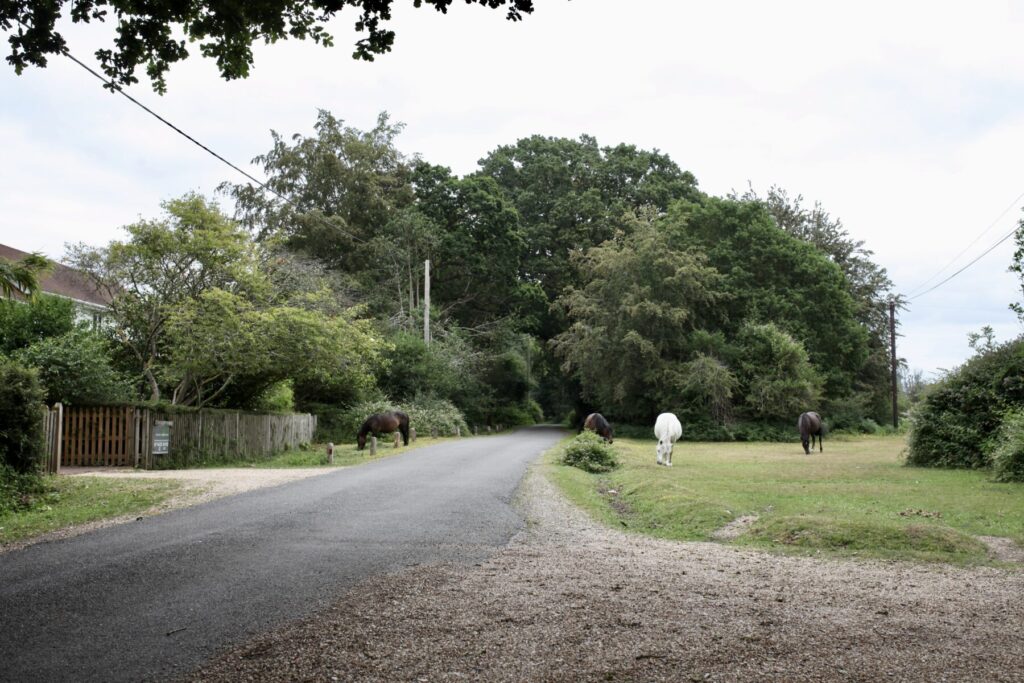 Soon after we waved our way past them we came across a group of ponies. Jackie parked in the gravel drive so we would not hinder the horses, although in fact they must have turned off because we did not see them again. However, I was able to add to my collection.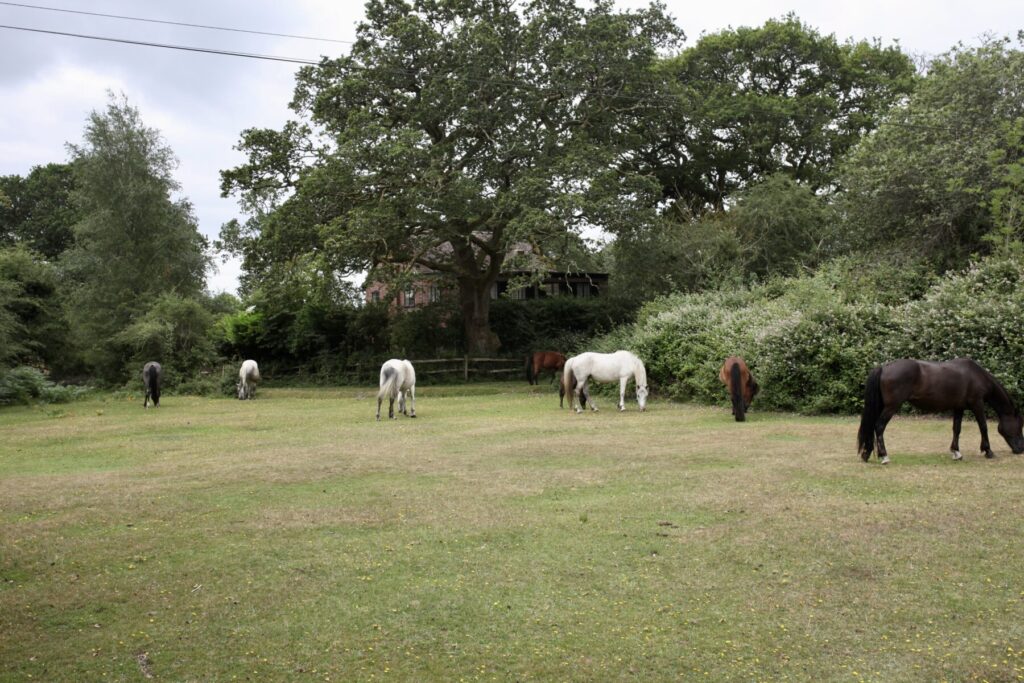 The foal in this one was not readily apparent in the full scene;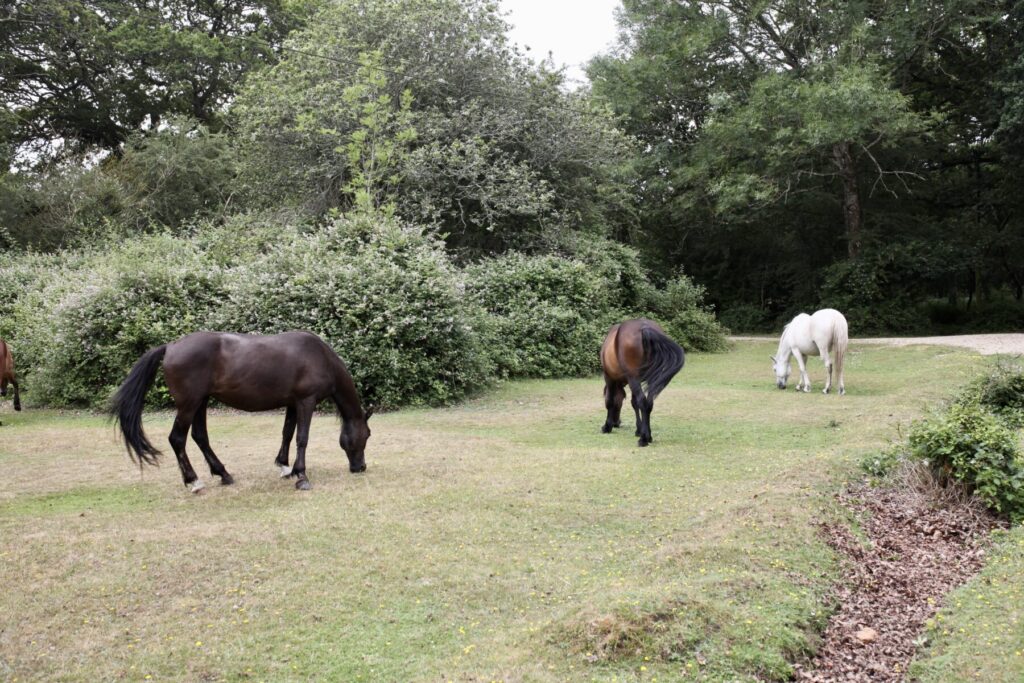 here I wanted to catch the tail swish;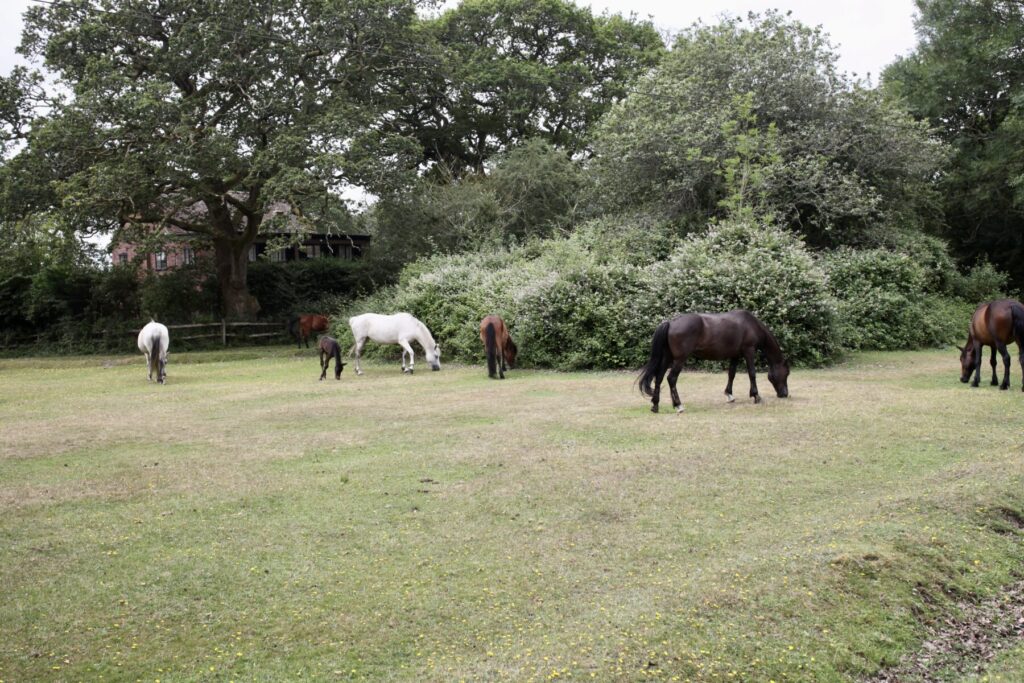 then a closer look at the foal;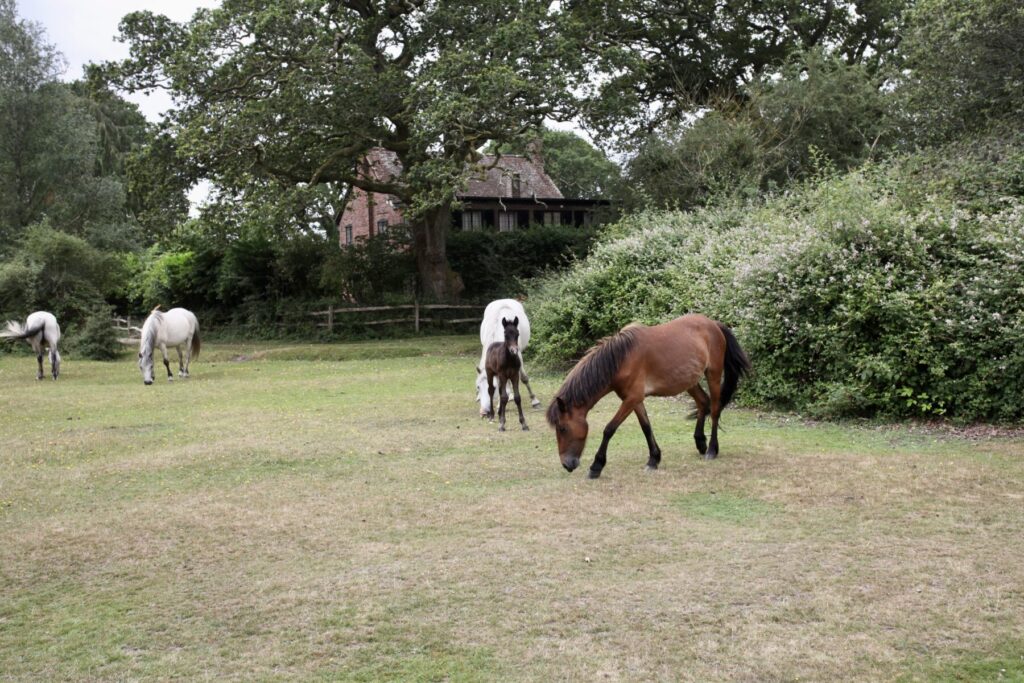 closer;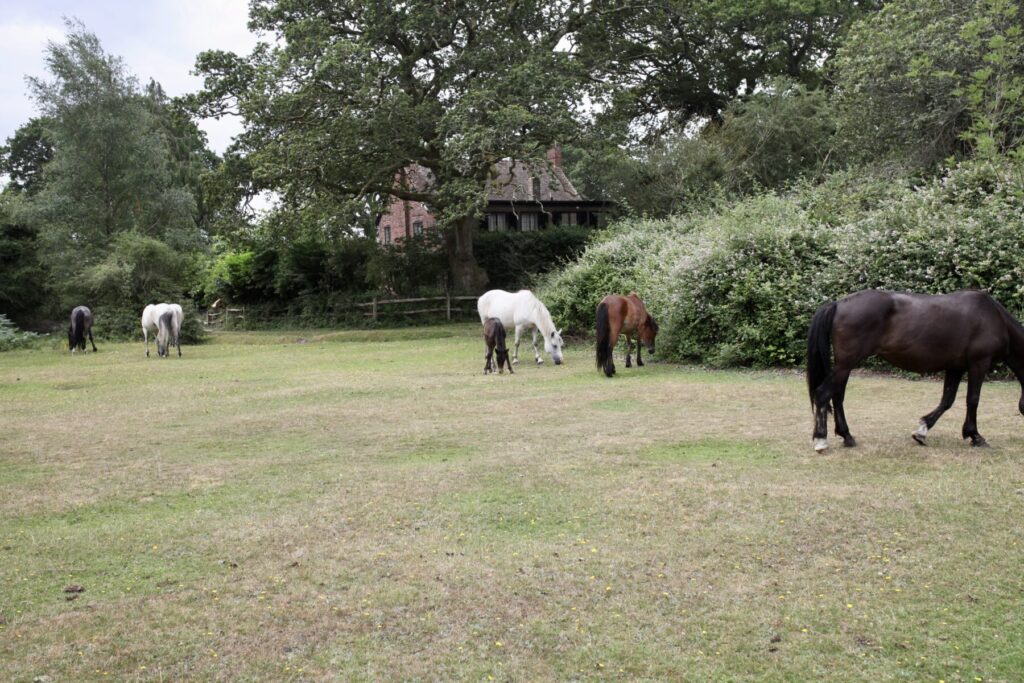 and still closer.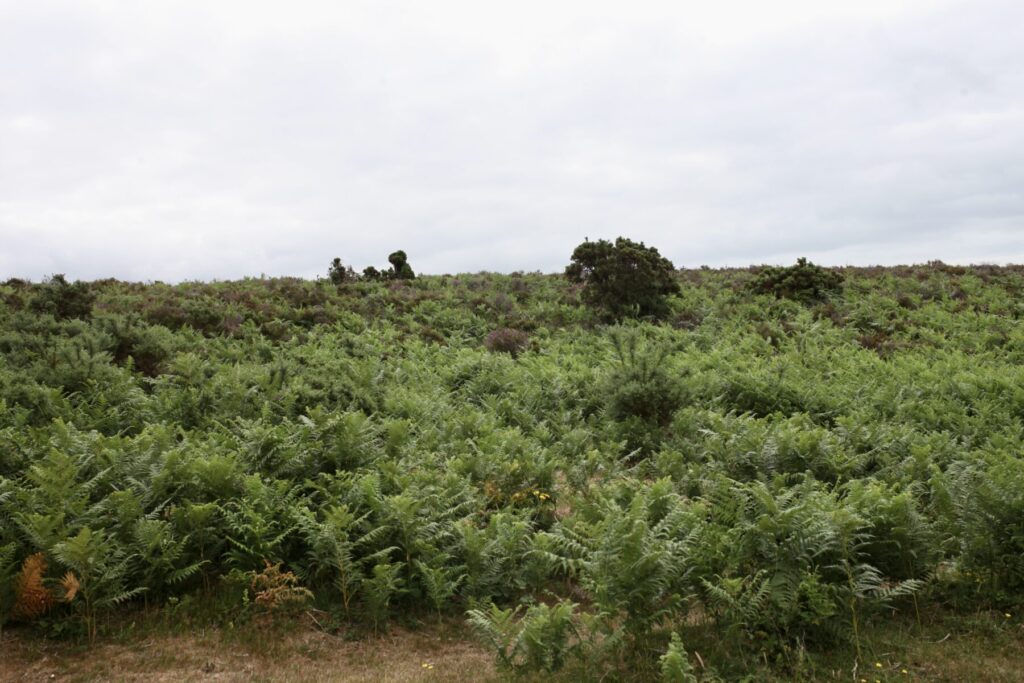 Heather among the ferns along Holmsley Passage is turning purple;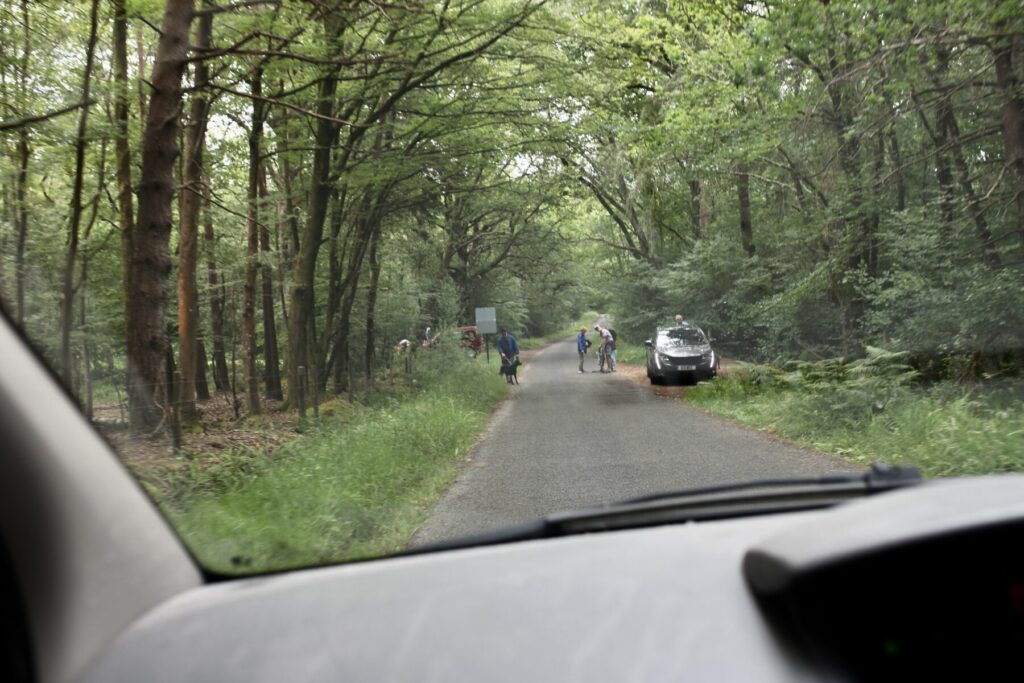 groups of visitors were making their way up the hill towards the open stretch.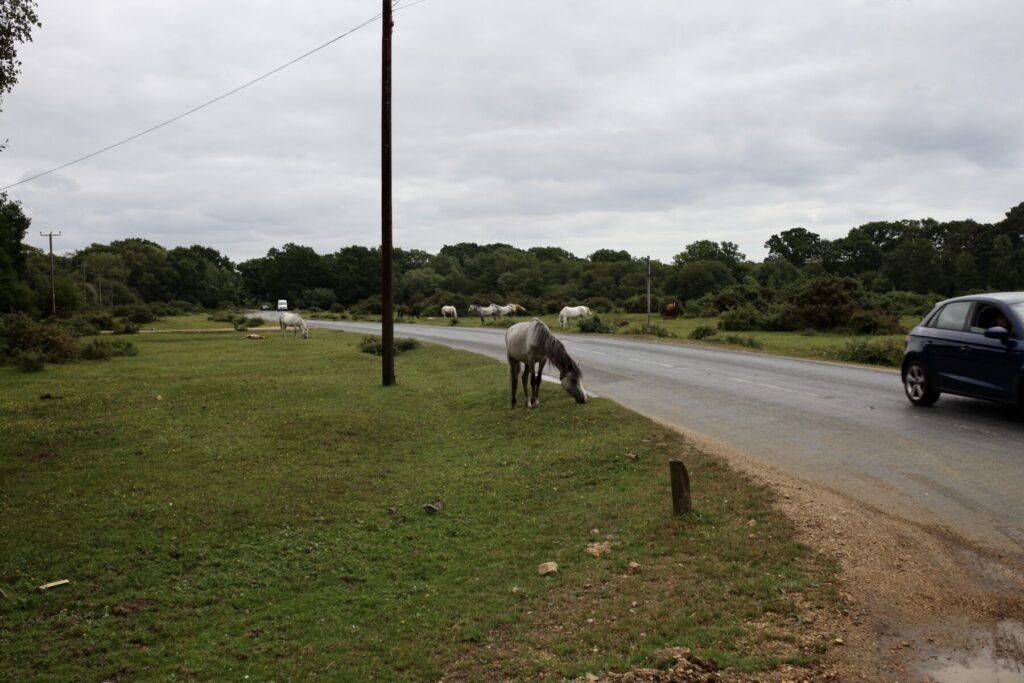 Nearer home, more groups of ponies and foals lined either side of Holmsley Road:
I just caught one of the youngsters lifting a leg;
there are two foals in this shot but I picked this one;
and then another scratch;
and finally this group containing two sprawling infants.
You may remember that I am being forced to operate the normal galleries, as opposed to the Tiled ones. This means that WordPress choose their own crops. Consequently they have messed with some of mine. Accessing each of the galleries of two with a click on either picture should demonstrate both this and my own intention.
This evening we all dined on Chicken & Bacon Melt and Magnificent Meat Feast pizzas with plenty of fresh salad; Jackie drank Hoegaarden and I drank more of the Shiraz.