At lunchtime today Jackie and I met Shelly, Ron, Helen and Bill at Holmsley Station Tea Rooms for lunch. The event was brought about by the need to check on whether they have used the case of model trains that had belonged to the sisters' father, Don Rivett, because Helen, who had given her details had not heard from the establishment.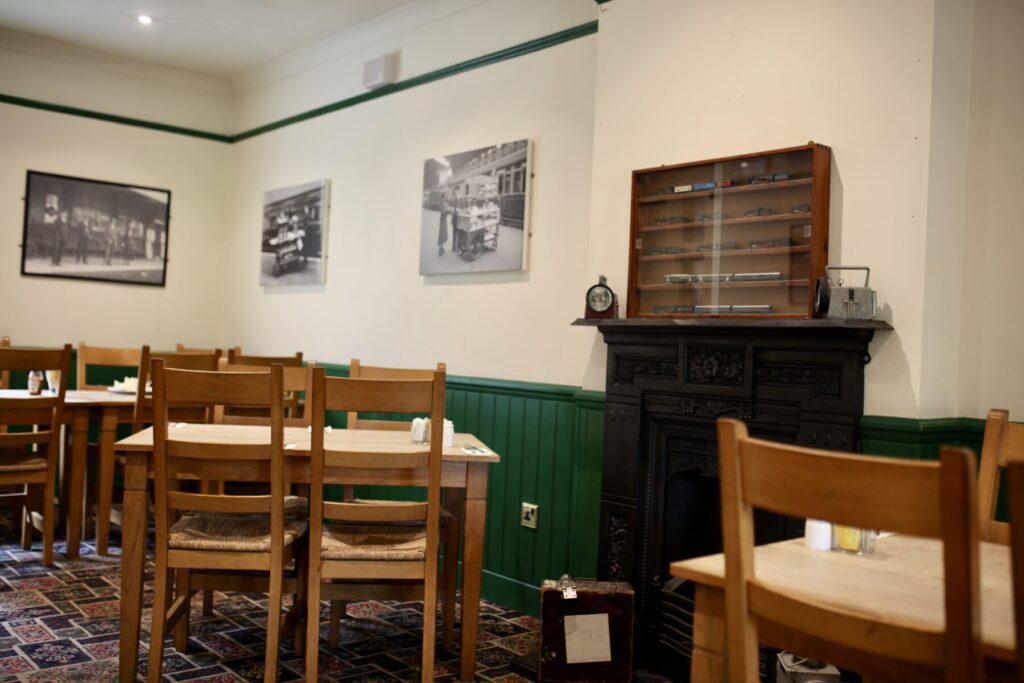 In fact the trains were in pride of place on the waiting room mantelpiece.
My choice of food was excellent whitebait with tartar sauce followed by ham, egg, and chips with a glass of Chilean Merlot. Jackie's was tasty Macaroni cheese with Diet Coke.
Afterwards, on another dull, dreary, day Jackie and I took a short forest drive where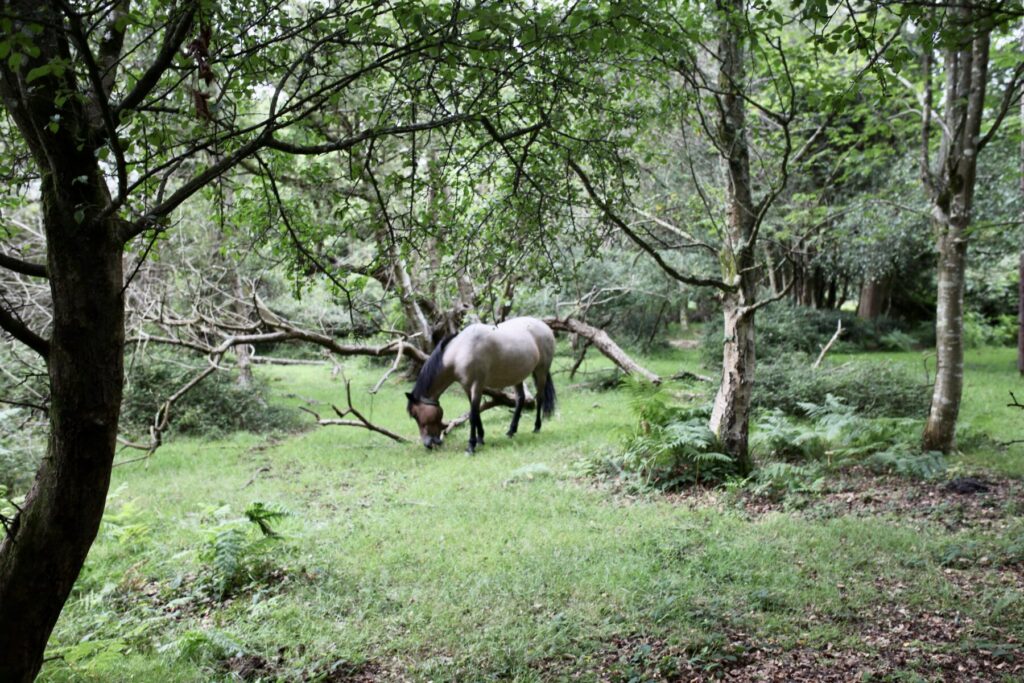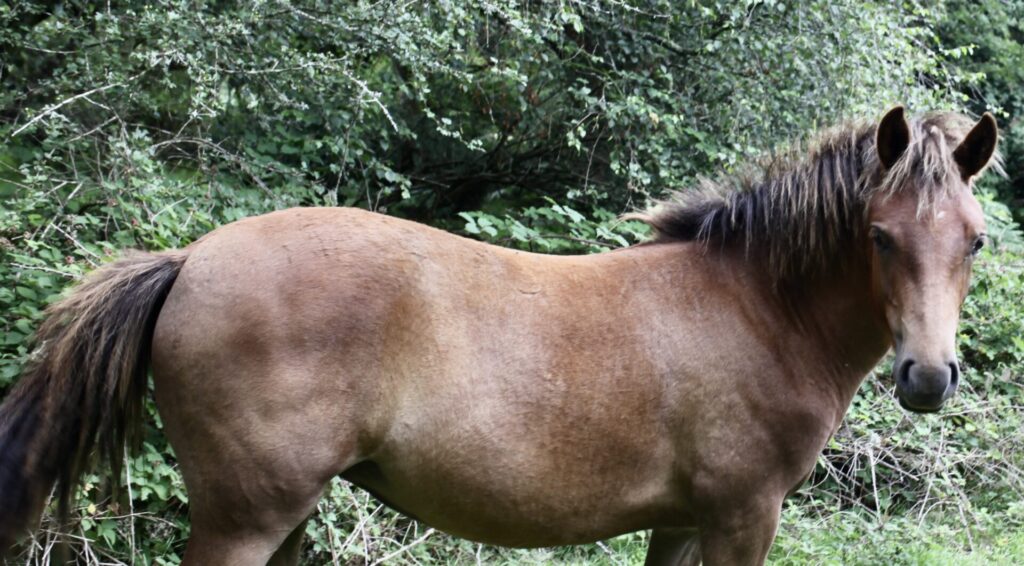 I wandered among a few ponies in the woodland along Bisterne Close
where a Rowan tree carried early berries.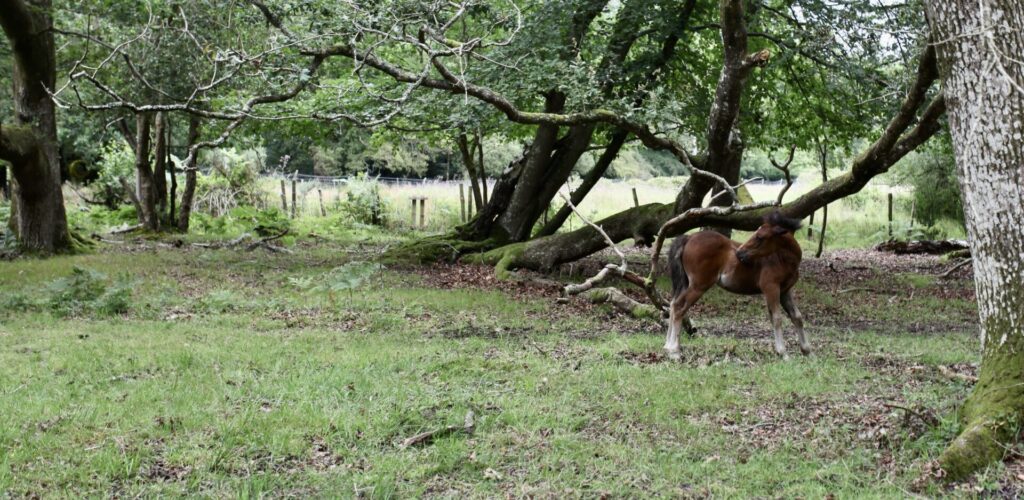 Further into the forest a foal struggled to find stable purchase for a scratch against a wobbly fallen branch;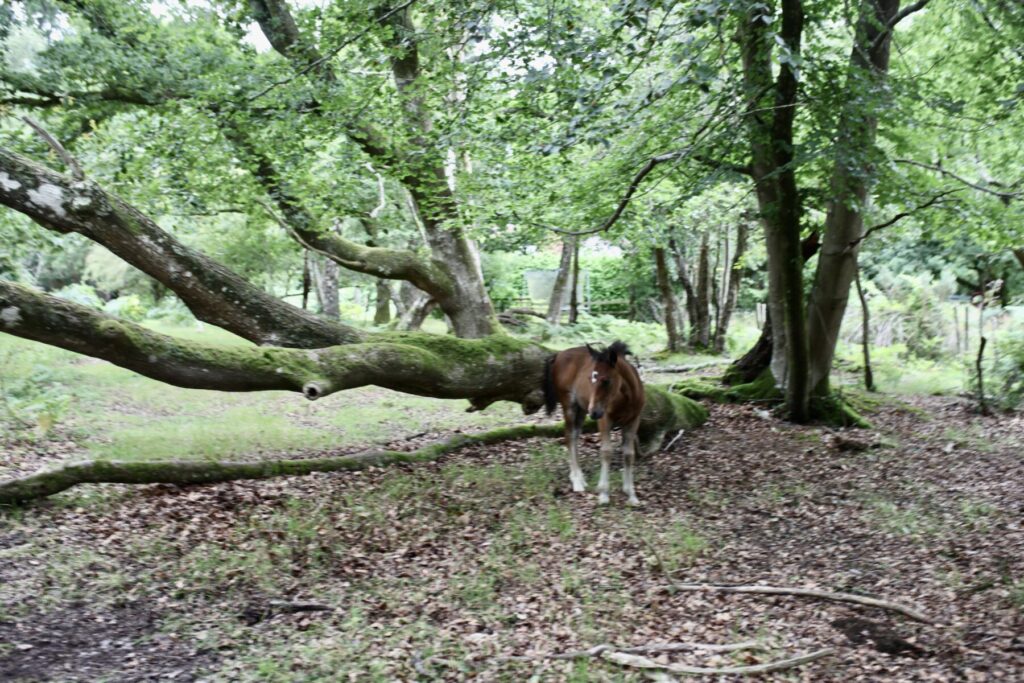 eventually it gave up and transferred its attention to a sturdier limb.
Afterwards I published https://derrickjknight.com/2023/07/24/constance/
We had no further need for nourishment this evening.