This morning I finished reading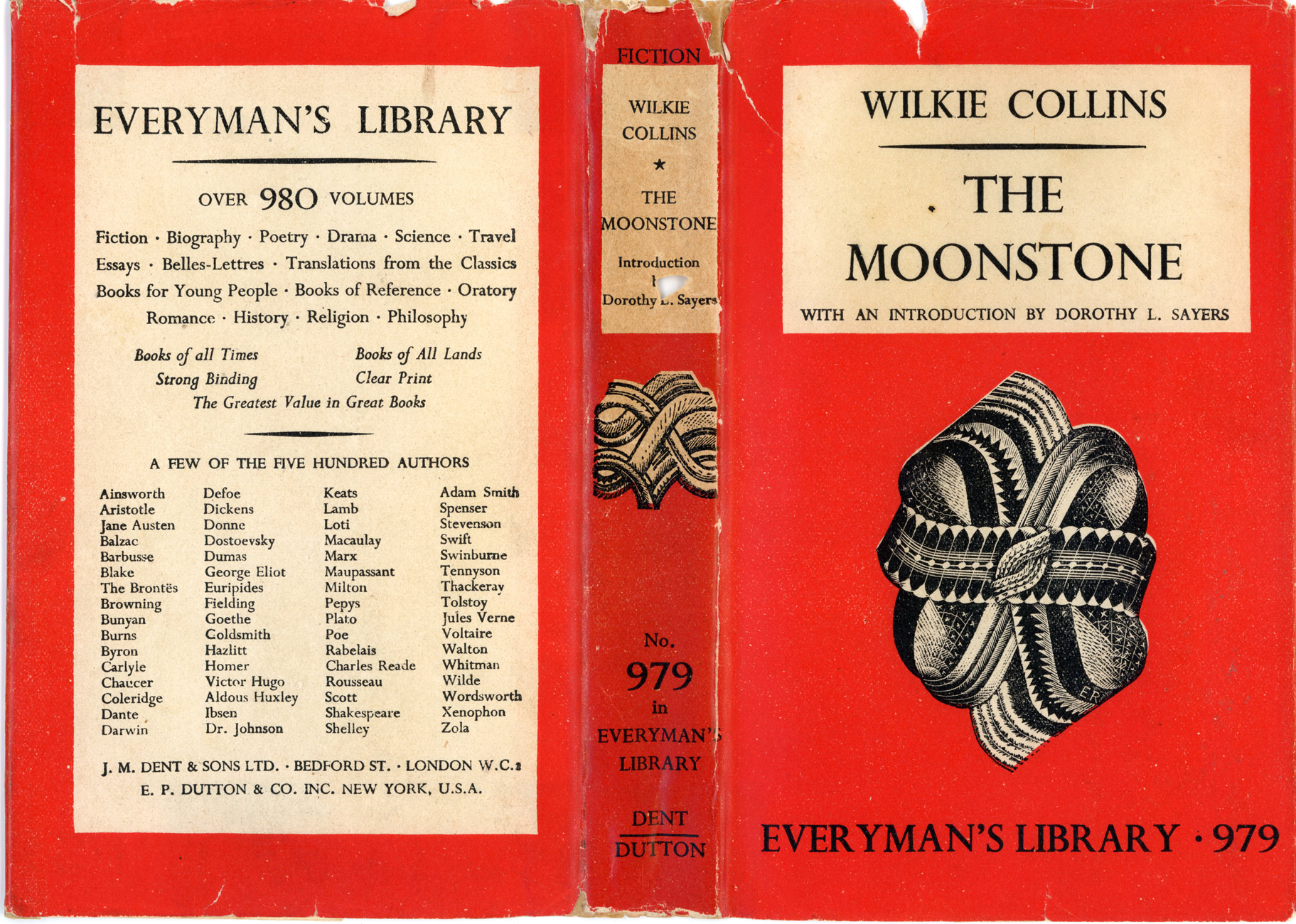 This 1949 reprinted edition was given to me for my 80th birthday by my daughter Becky who had trawled the internet trying to find a suitable 1942 impression of this 1868 novel acclaimed as the first detective novel. Above is a scan of the still intact book jacket.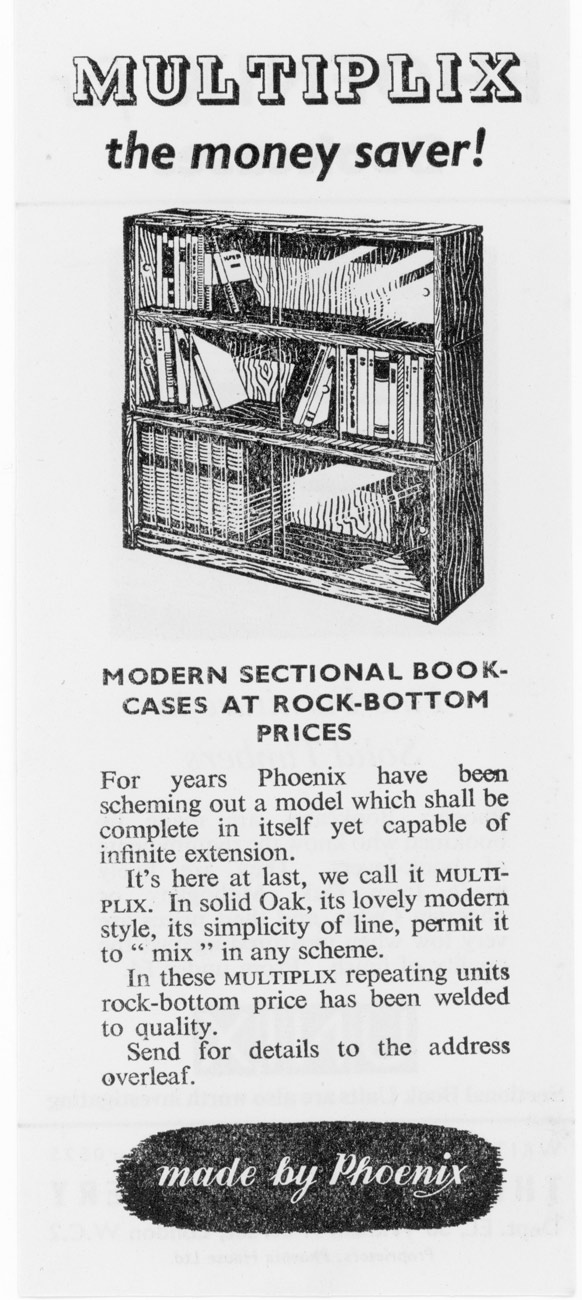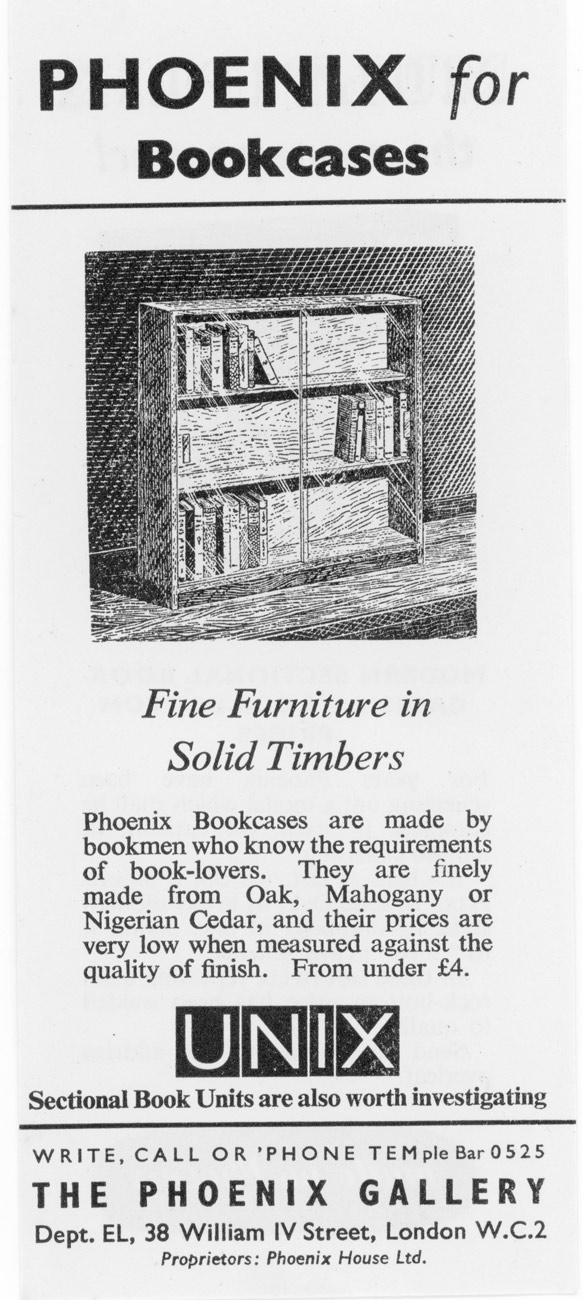 Slipped inside the book is a double-sided advertising bookmark, offering bookshelves to suit different readers' budgets. Note the price of the fine one.
The work is meticulously crafted as to be expected from one who was called to the bar in 1851, then devoted himself to literature.
There are many detailed reviews of the book on line, but I will employ my usual practice of not giving away the story. The choice of Dorothy L. Sayers to write the introduction was most apt. In particular she makes a point of signalling the strength of the author's female characters.
The reader is gripped by this tale from first to last. Using the device of different sequential narrators Collins relates a complex story which romps through to the end, itself tied together by a number of voices. It is long enough to force us to put it down occasionally, although I have to admit I could have happily taken a break from Miss Clack's perspective.
Wilkie Collins's prose is fluent and descriptive, and his dialogue credible. He constantly links different aspects of the story reminding us of earlier details. In his own prefaces he states that the reader will find all the necessary clues in the first ten chapters, thus setting a pattern for later writers of the genre and their later aficionados. I'm no good at spotting these anyway, so I will take his word for it.
This is perhaps the writer's most famous book, but he, himself, wished to be best remembered for 'The Woman in White'
Should anyone wish to read a much more detailed review of 'The Moonstone' I would refer them to https://www.theguardian.com/books/booksblog/2014/jul/22/book-beach-the-moonstone-wilkie-collins