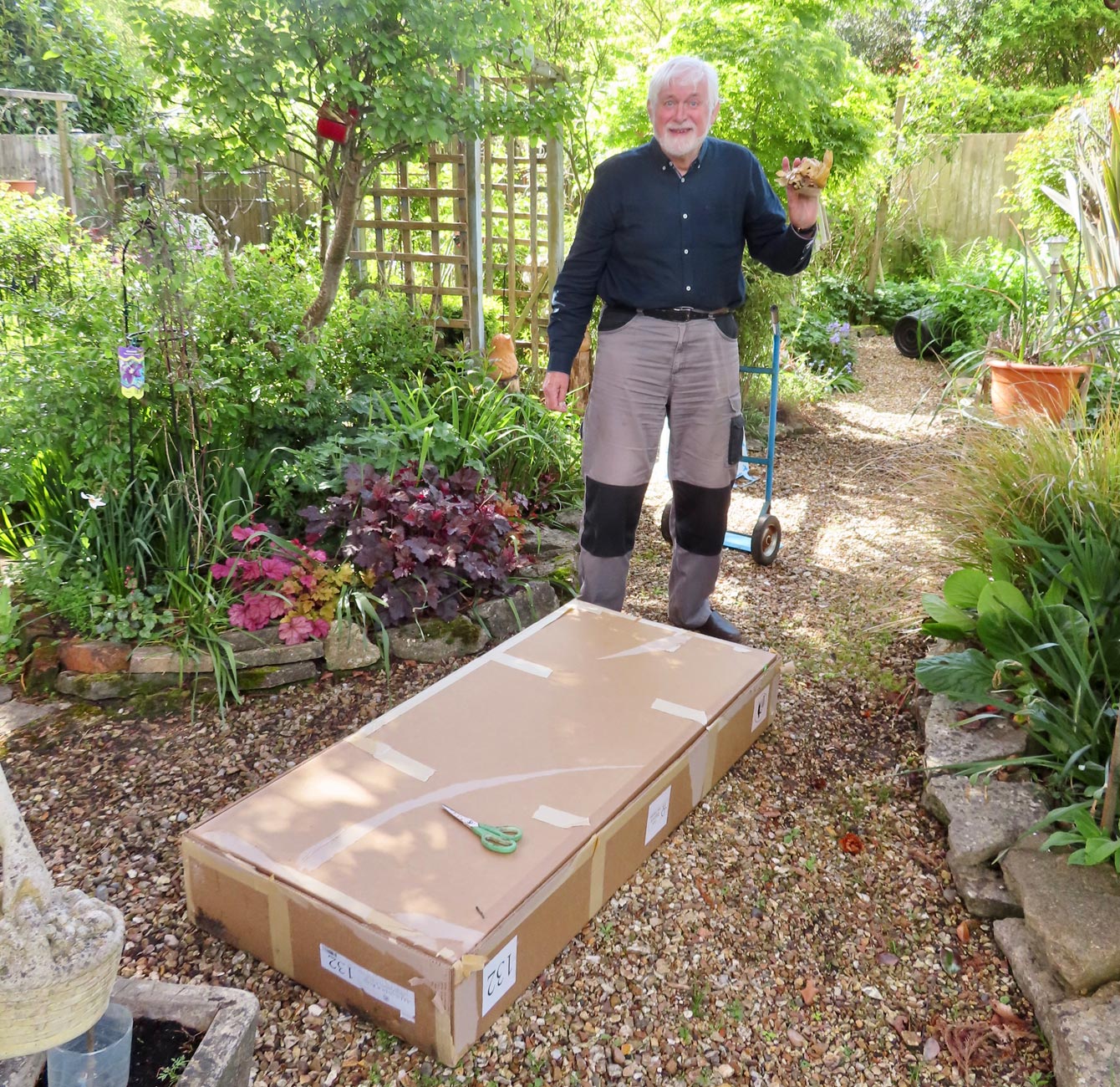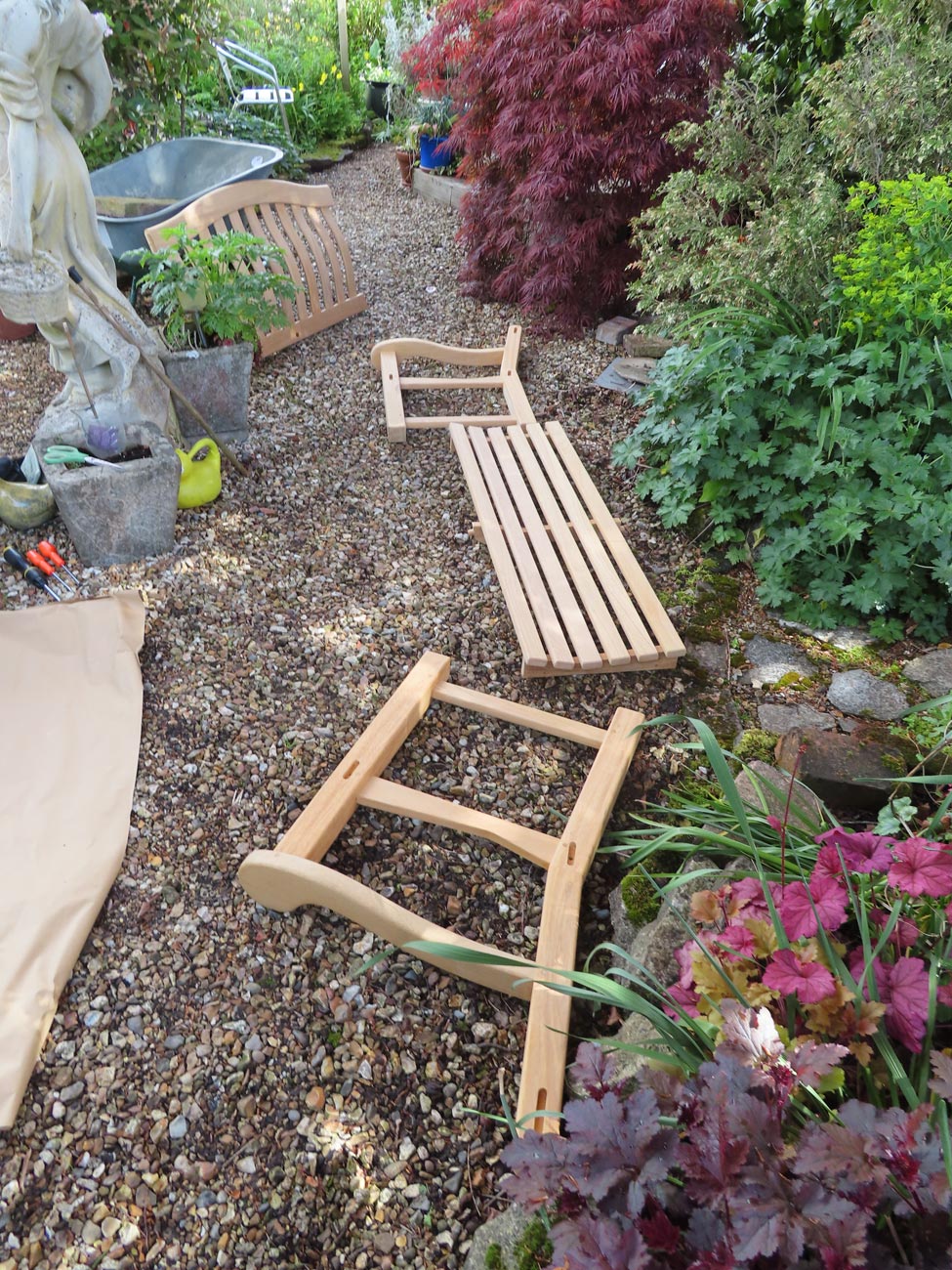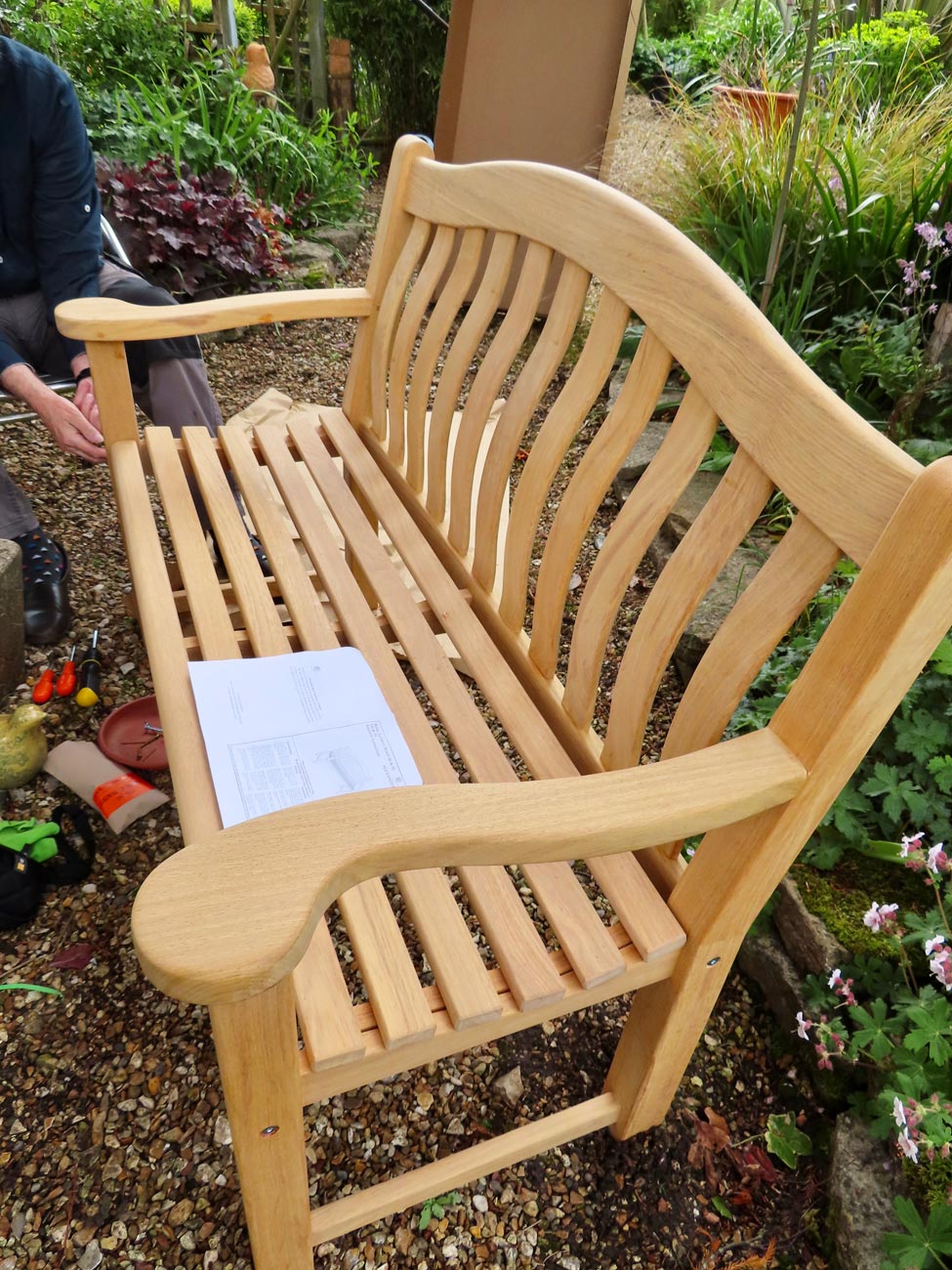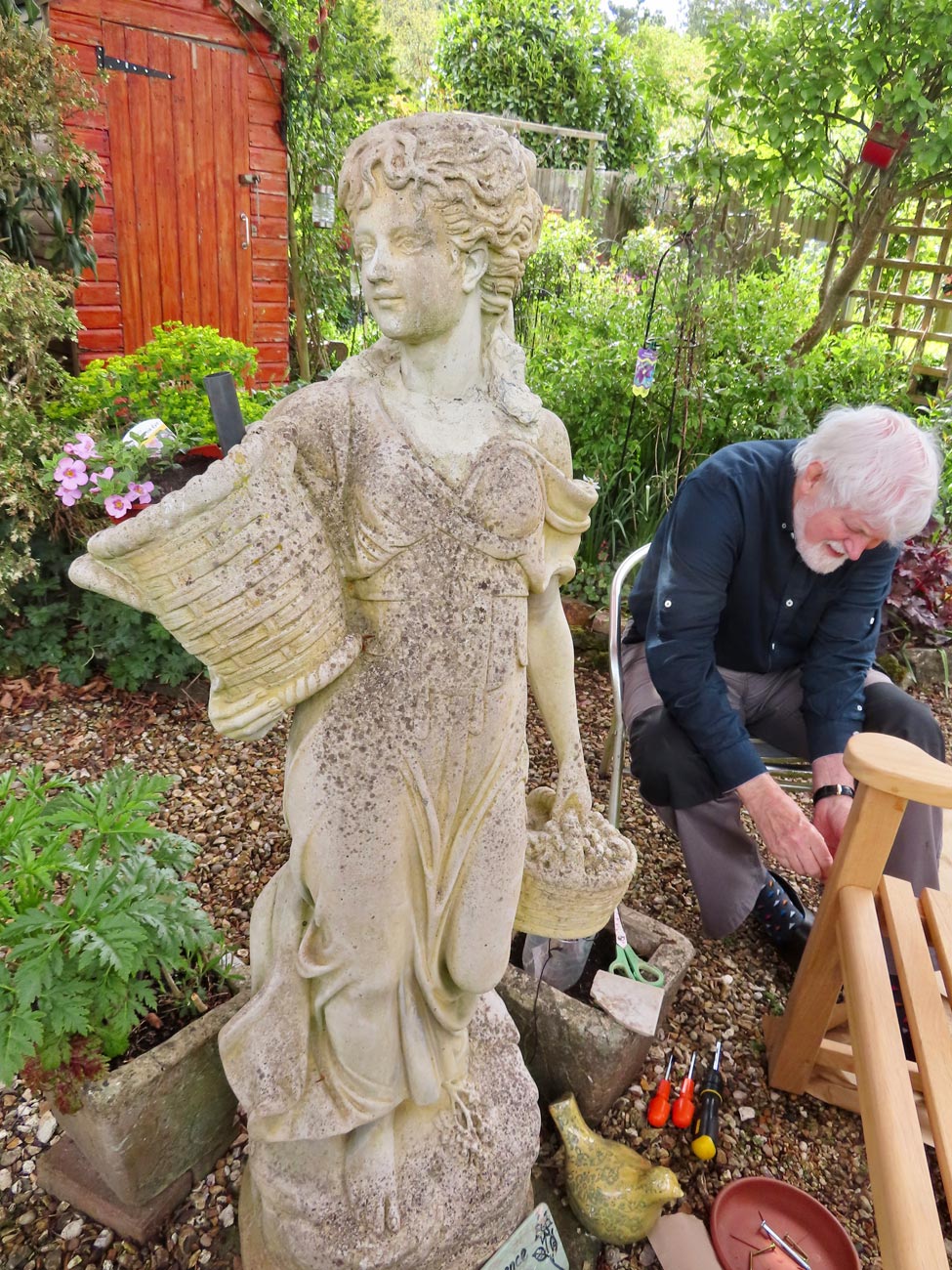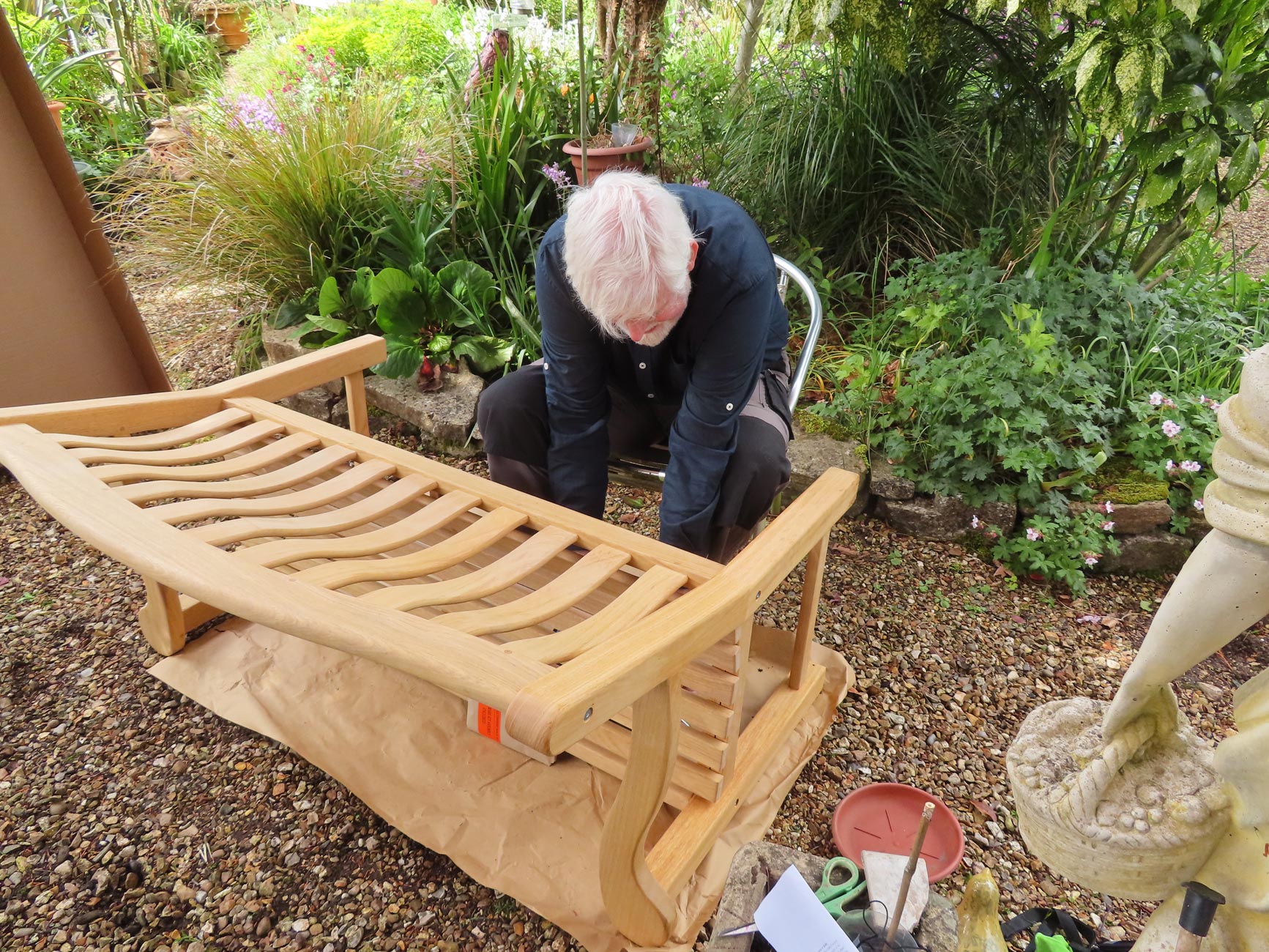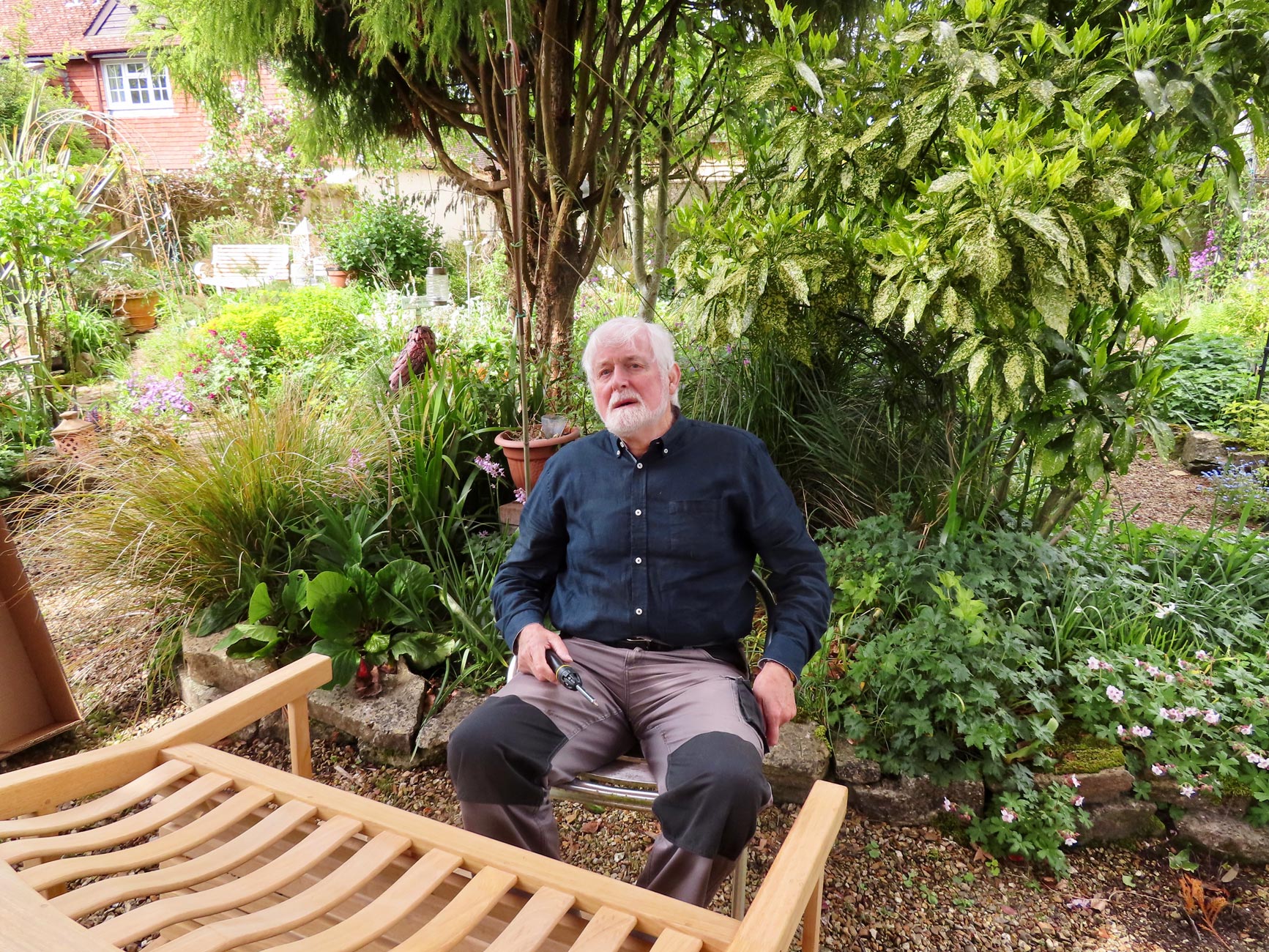 This morning we bit the bullet, unpacked, and assembled the new wooden Roble Turnberry bench. The last picture in this gallery shows what I look like when I have just straightened after an extended bending of my knees.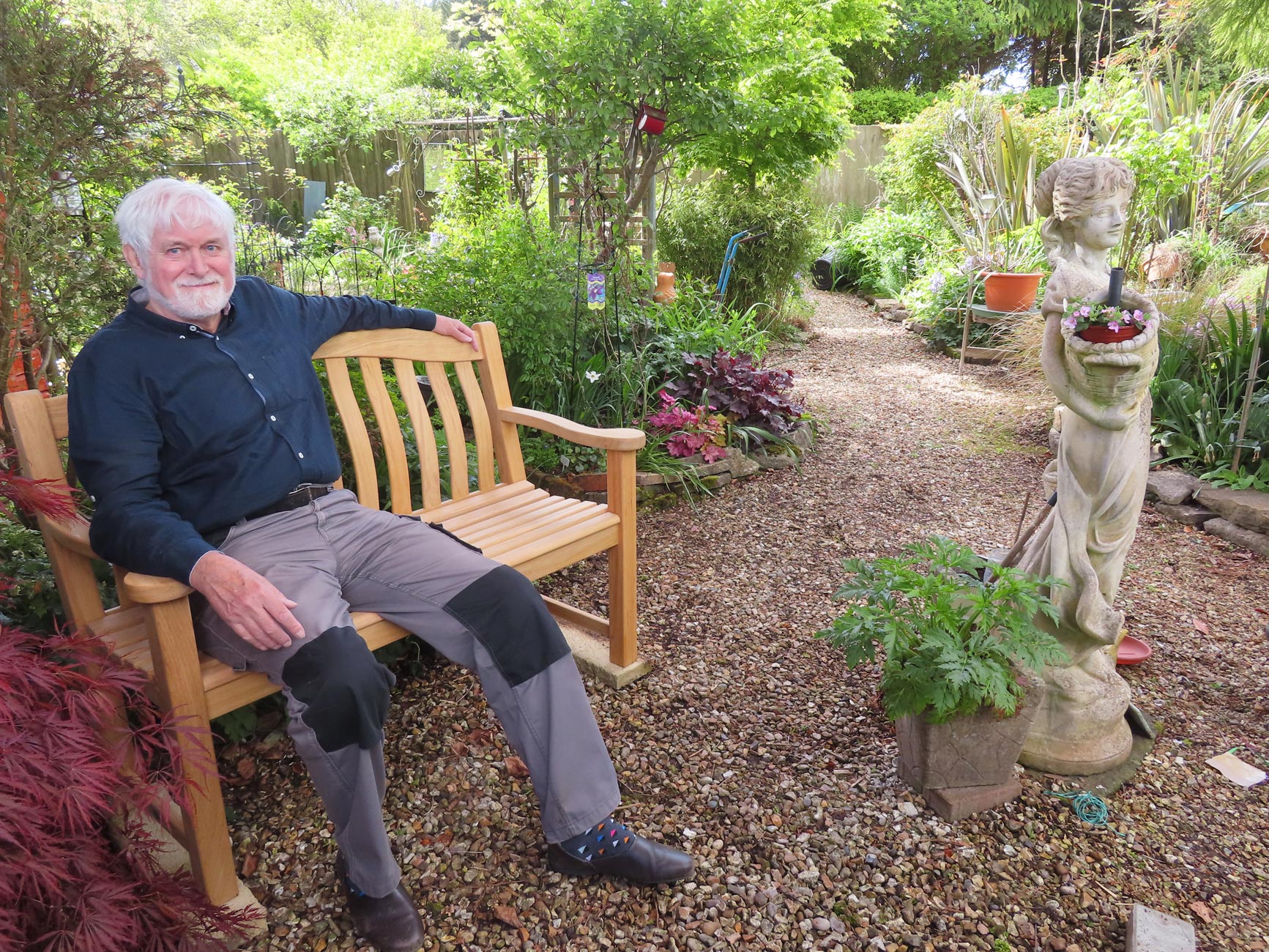 As can be seen from the first of these seated pictures we took of each other, the agony soon passes.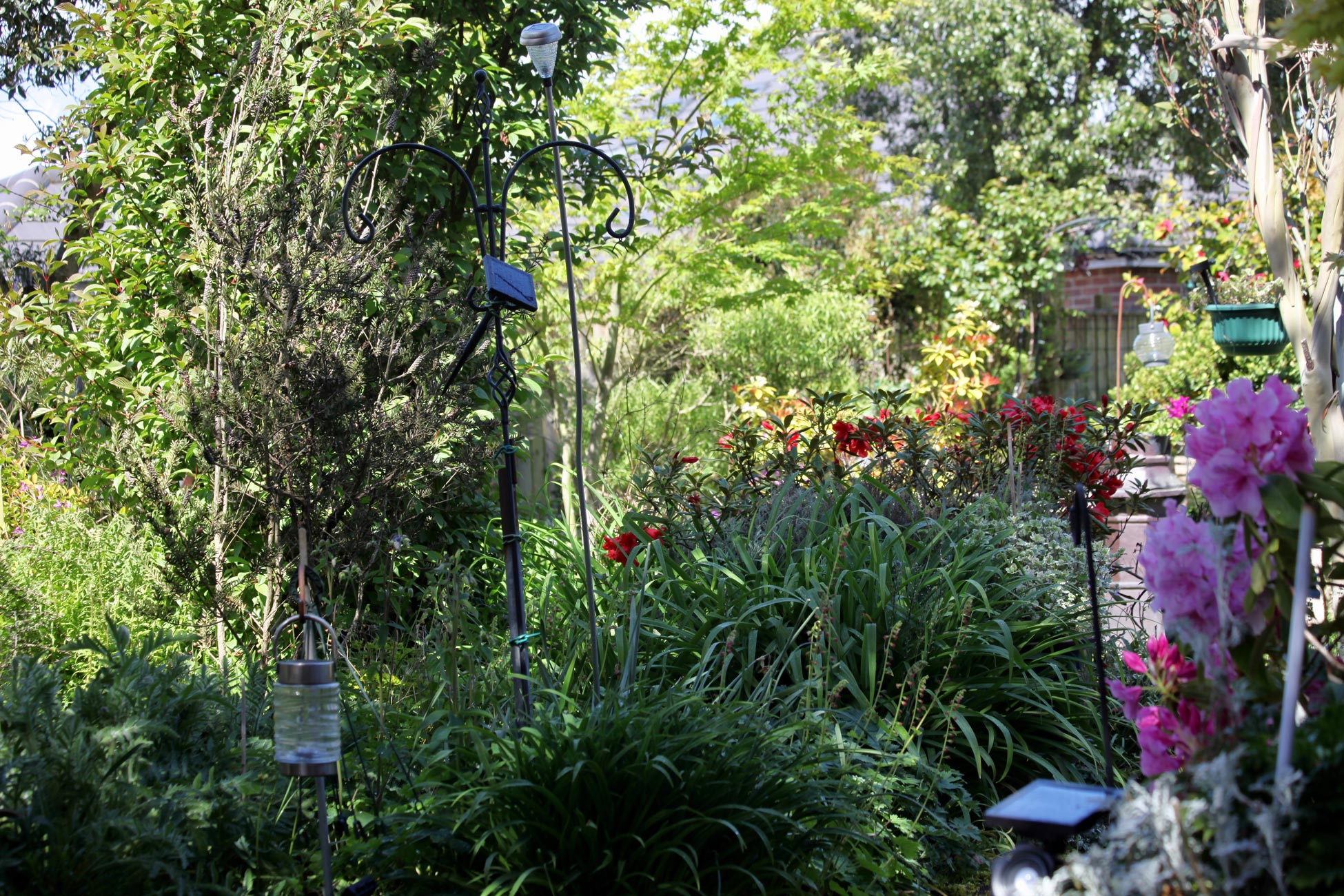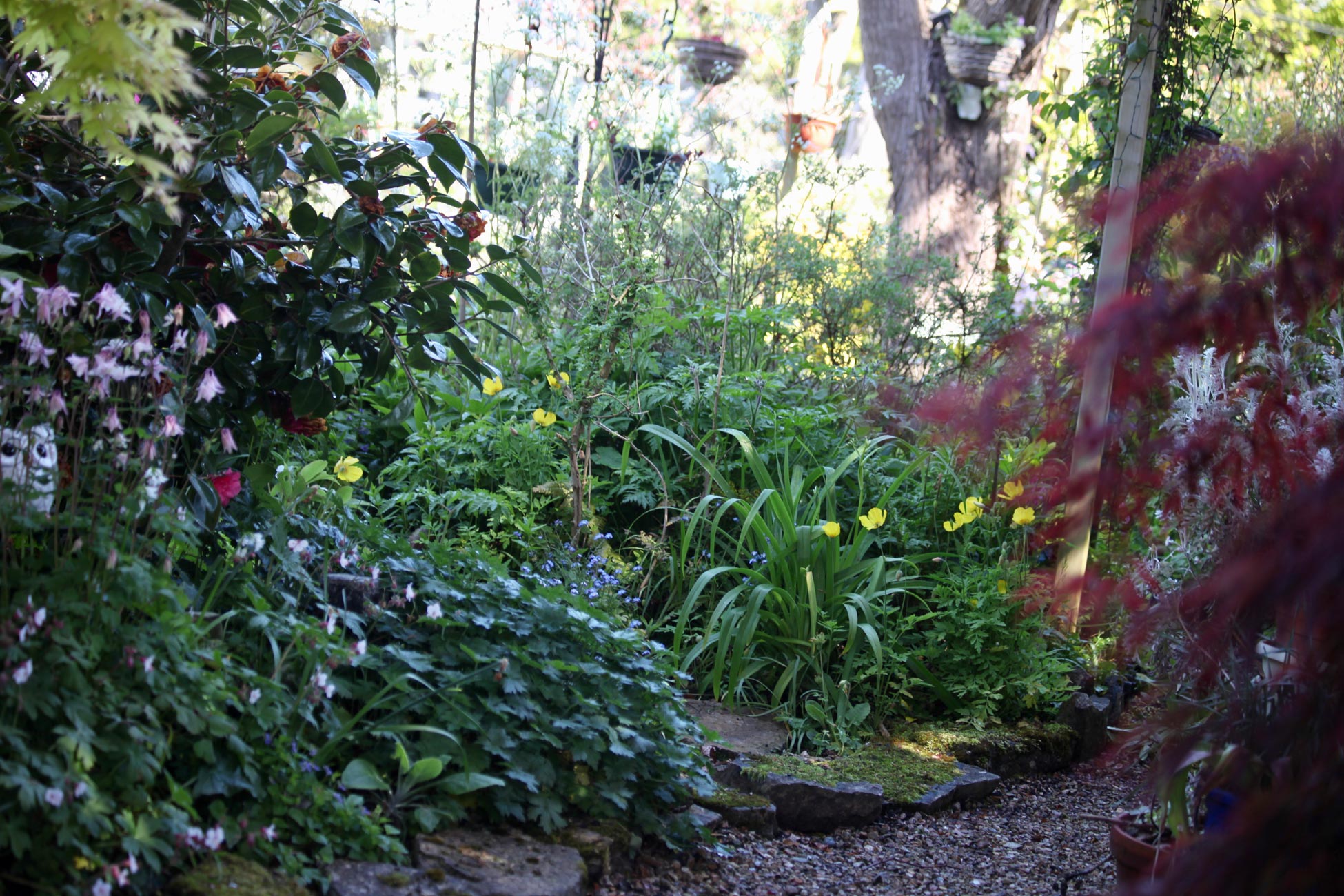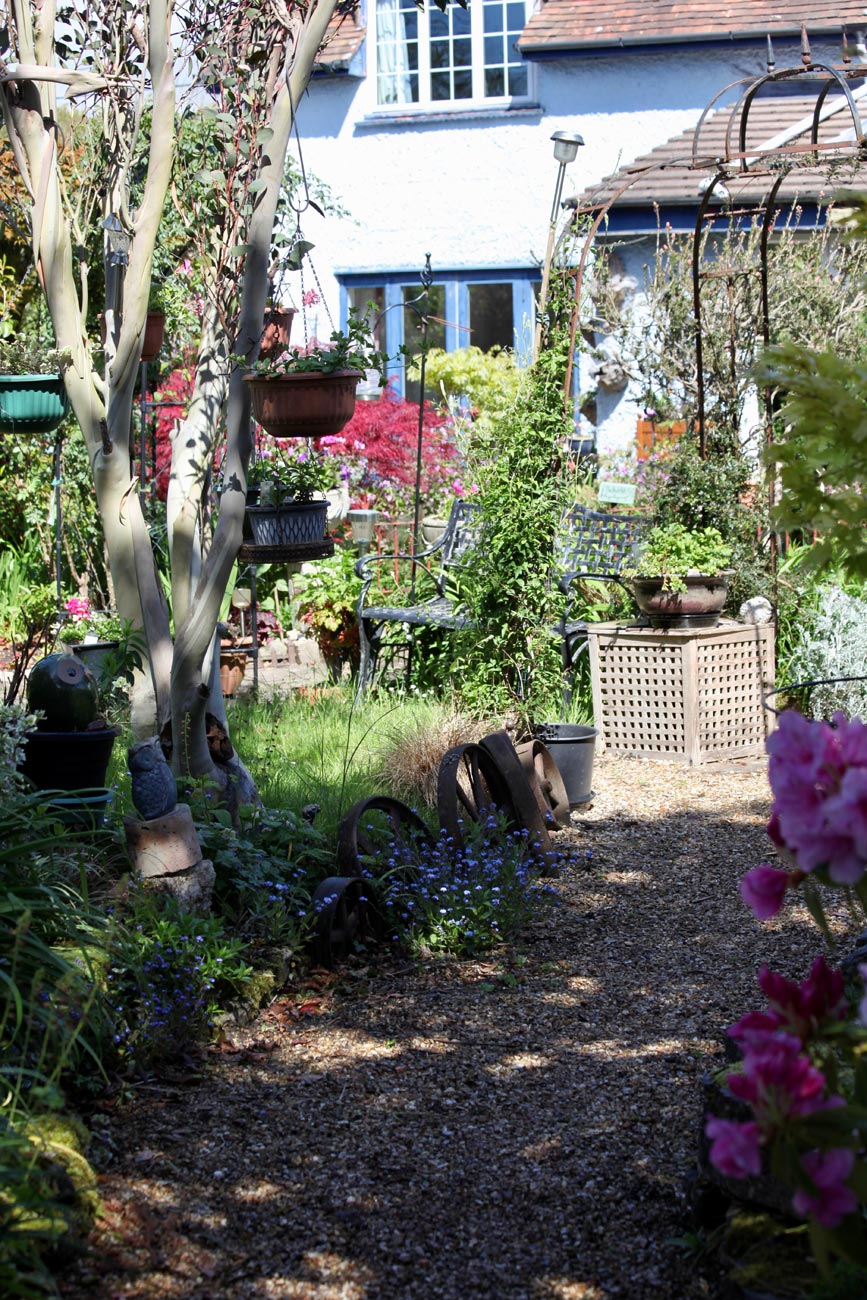 We have moved the new bench up to Fiveways, where we can enjoy the same views as Florence sculpture.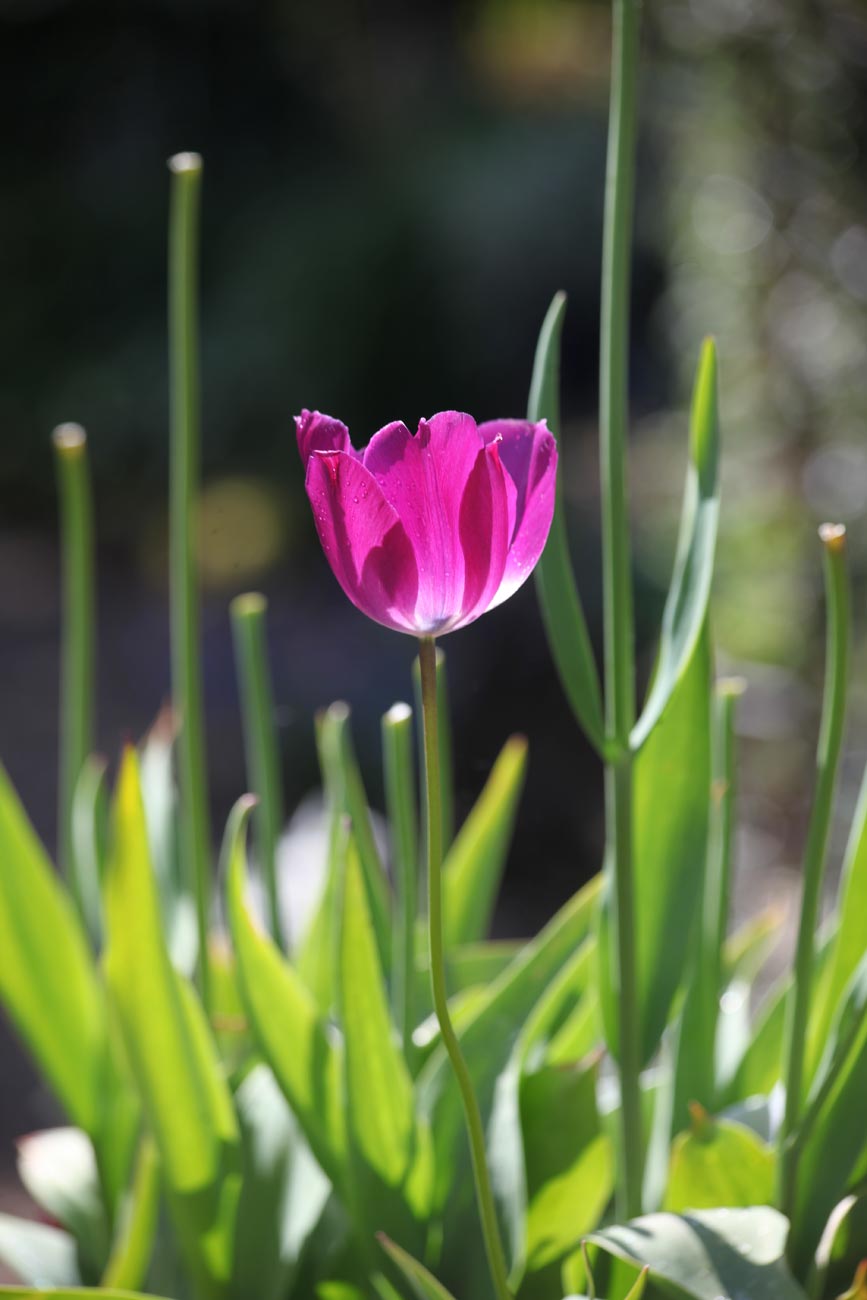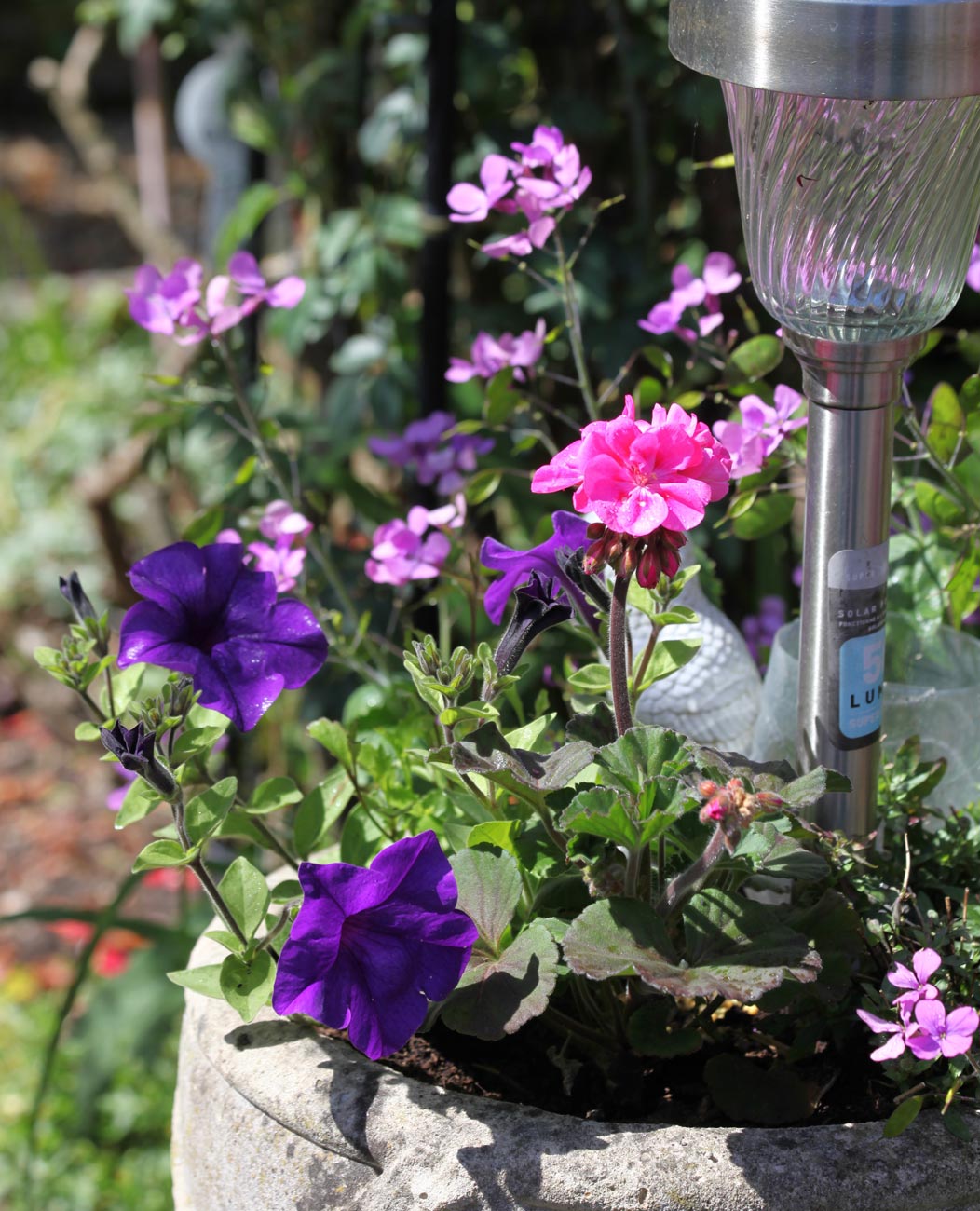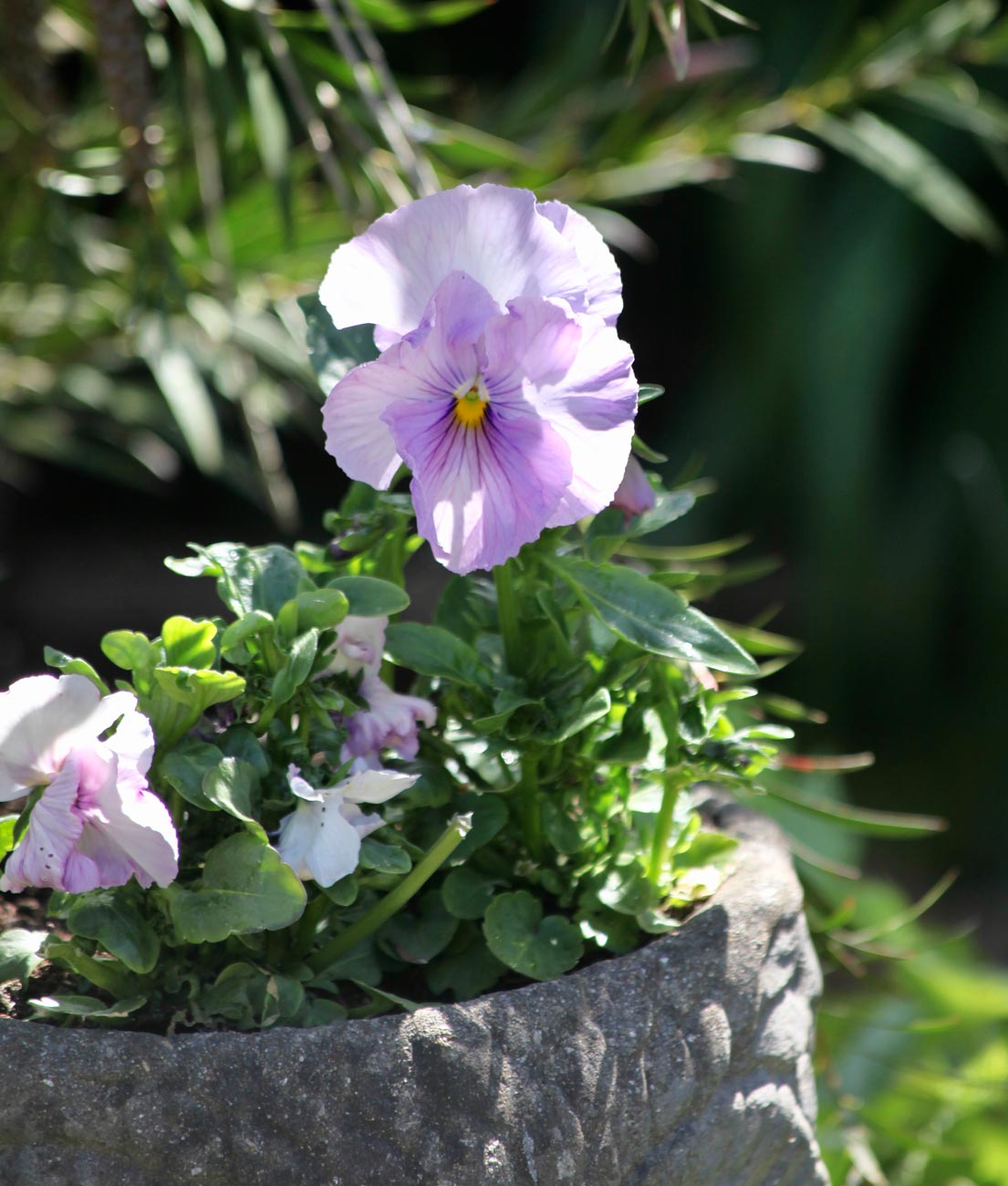 Here are some of Jackie's planted urns, the first containing the last surviving purple tulip; the second, petunias and geranium against honesty in the bed behind; the third, some of her many pansies.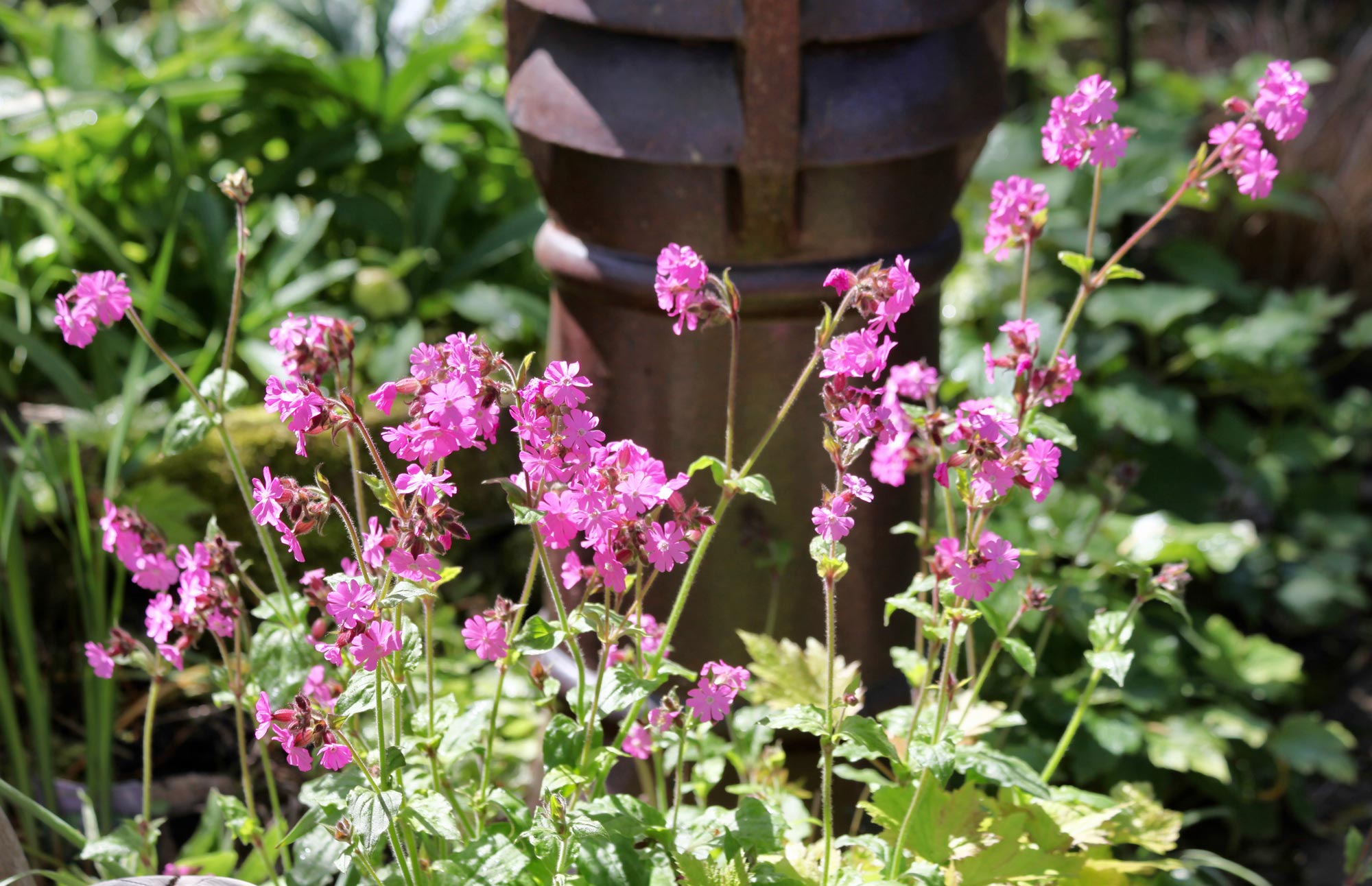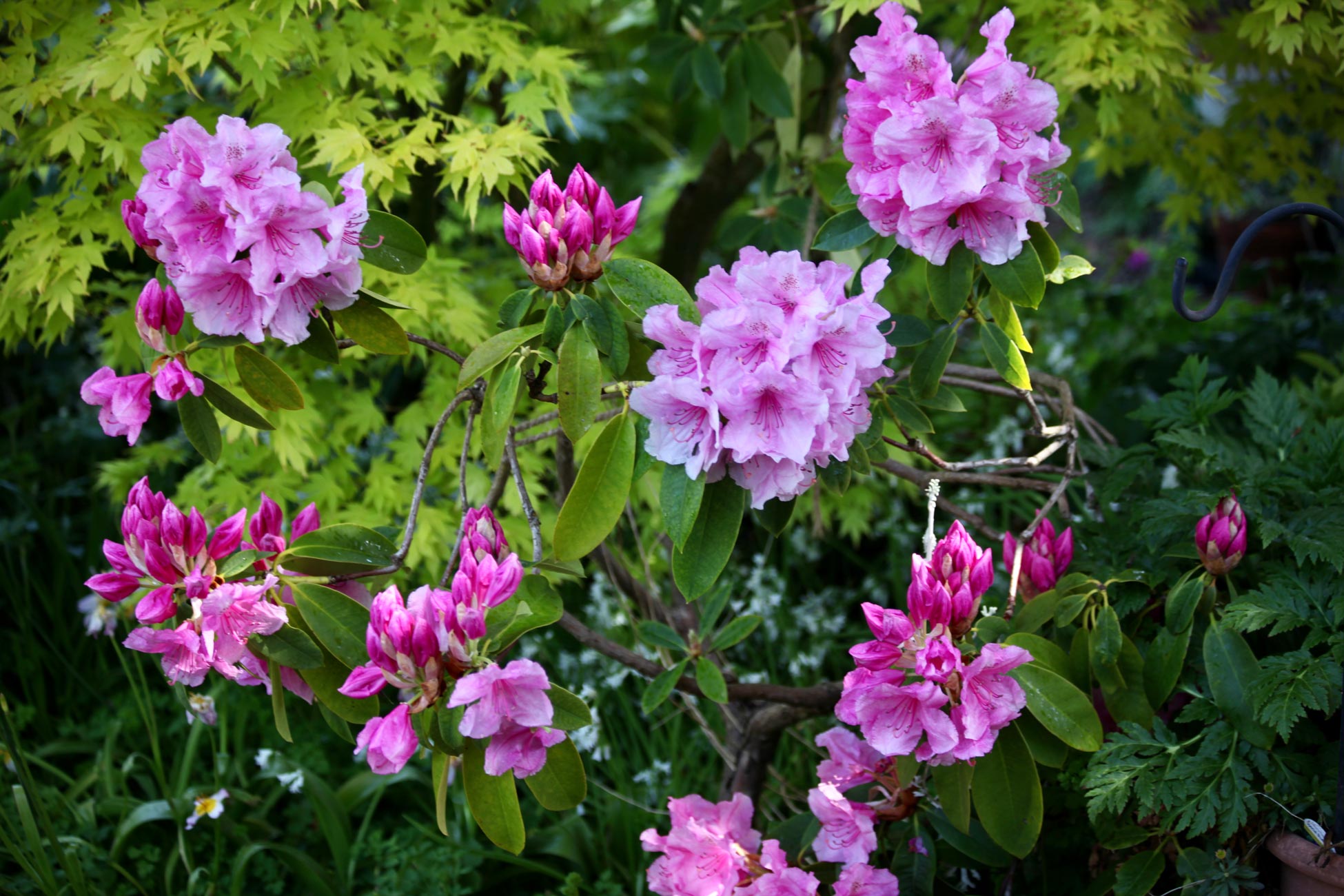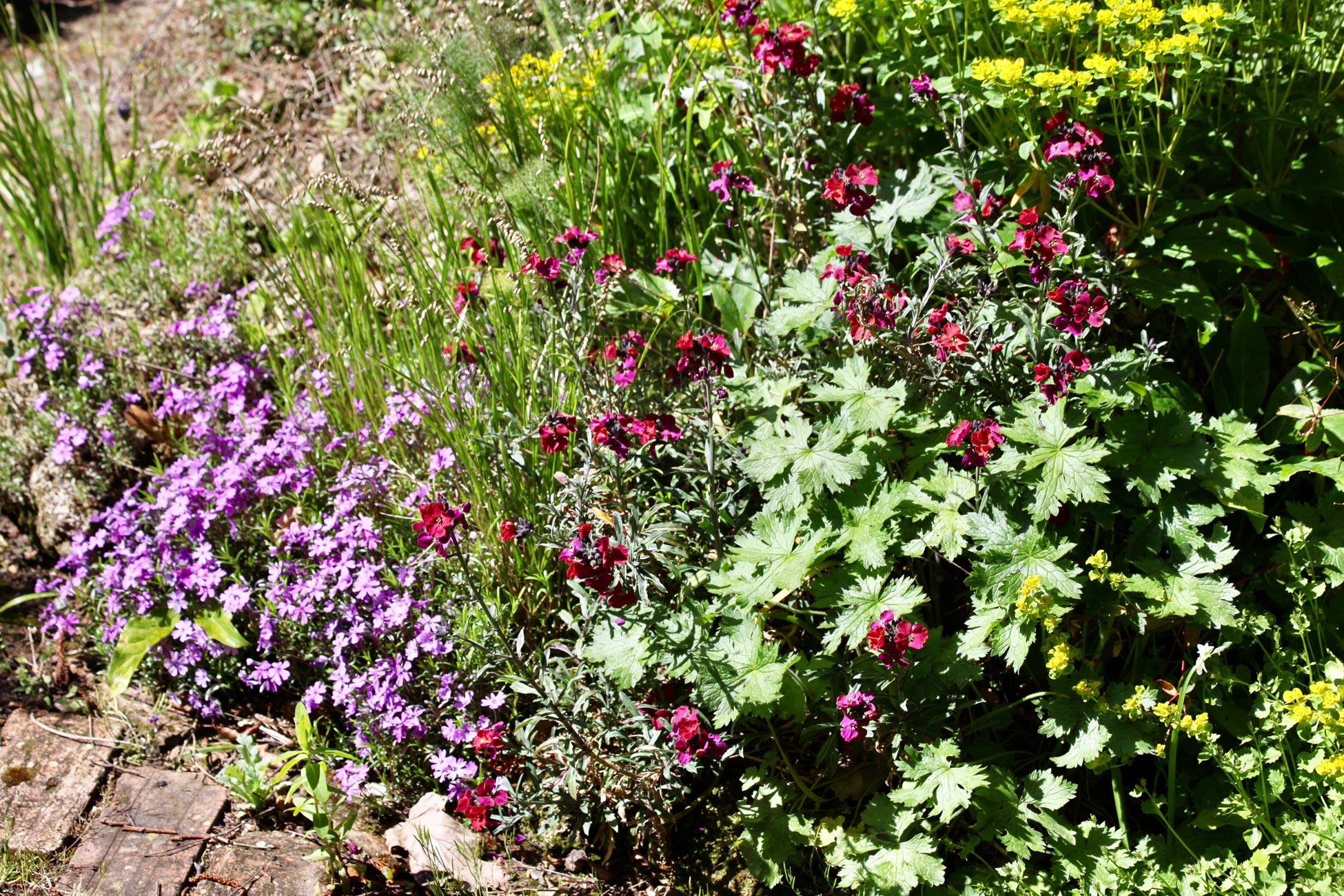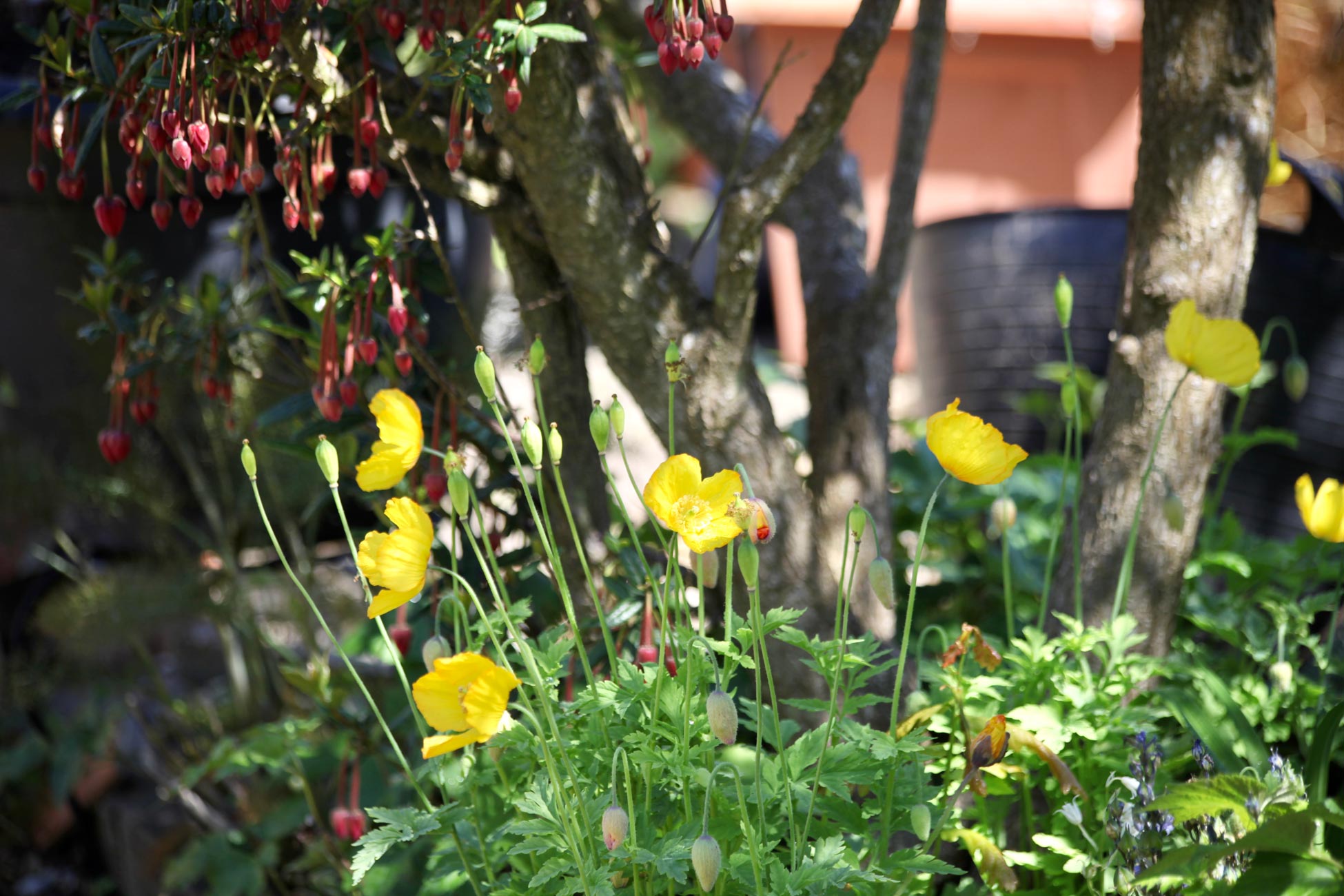 While I was at it, I photographed campion, rhododendron, aubretia, aquilegias, and Welsh poppies fronting the budding Chilean lantern tree.
Later this afternoon we will be driving to the Lamb Inn at Nomansland where we will meet Elizabeth and Danni for our first permitted inside a pub meal since the last lockdown that was forever-ago. I will report on that tomorrow.