After a light overnight frost this morning was sunshine-bright and somewhat chilly. I reached Florence at Fiveways in my weeding of the gravelled Gazebo Path,
while Jackie sat on her kneeling stool to continue her clearance of the Pond Bed.
Immediately after lunch we toured garden centres in search of a strong wooden bench to replace the Ace Reclaim bench which has rusted enough to become precarious to perch upon. Here we were to find evidence of reports that wooden furniture is in short supply because of Covid and Brexit import difficulties. Eventually we found one at Stewart's outside Christchurch. This will be delivered tomorrow.
We diverted around the forest on our return home.
We were tempted by the fickle sun to stop and admire the gorse- and pony-dotted moorland from the high point of Burley Road outside Norley Wood. As soon as I left the car gloomy clouds rolled in and the sun was not to be seen again until we returned home.
However, a thirsty grey pony stood up to her knees in cold soup at the usual watering hole.
Once satisfied she departed the pool, and, hearing whinnying from beyond the gorse bushes, set off along a well trodden track leading to a circle of open grass, in answer to the call of a companionable bay.
Naturally I followed, if only to let the drinker know there was no escape from my lens.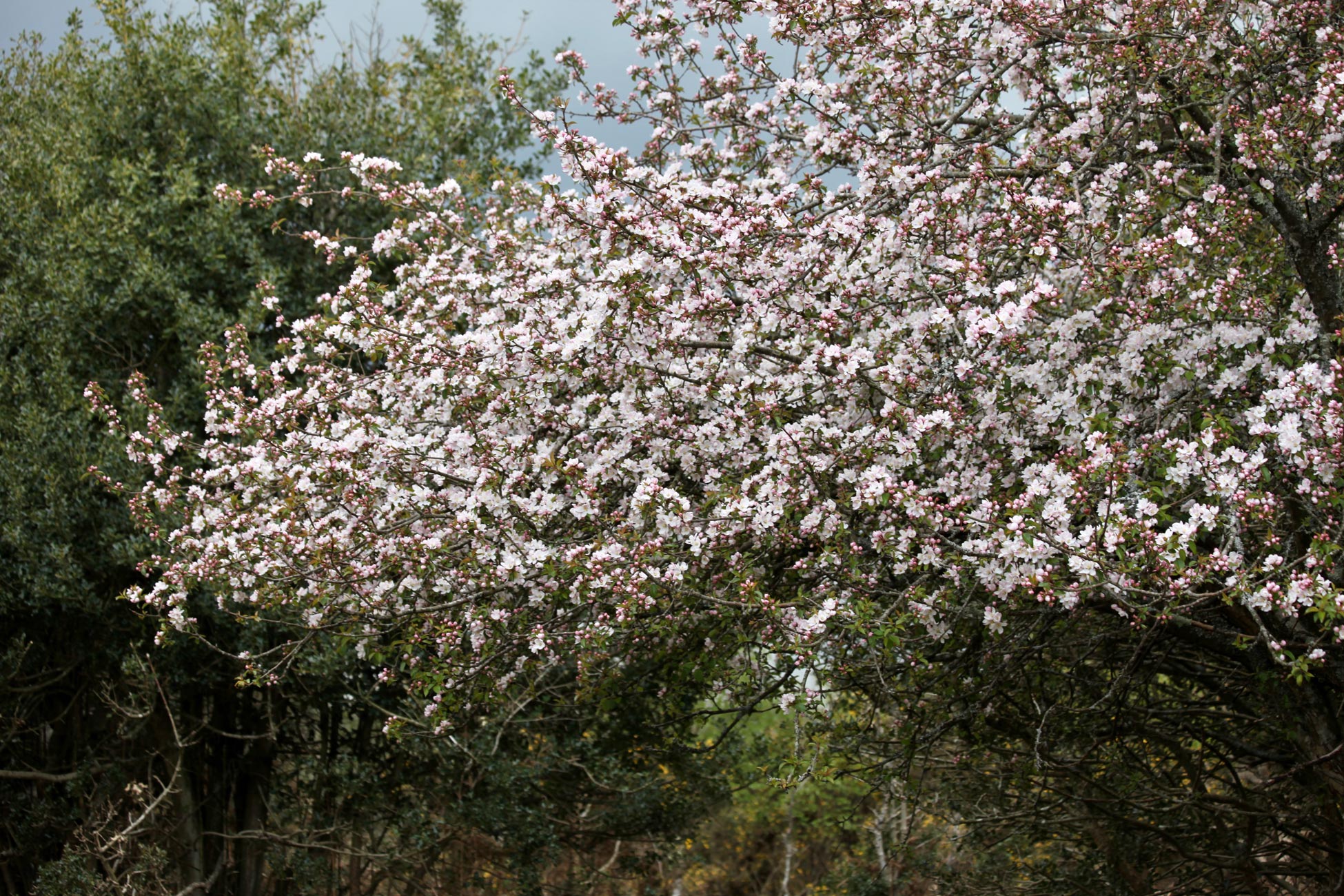 Along the woodland trail I noticed crab apple blossom in abundance and a child's solitary lost shoe.
We stopped for a drink at The Rising Sun and sat in the garden chatting and listening to other muted voices, melodious birdsong, inharmonious pop music from inside, and vehicles clattering over the cattle grid outside.
This evening we reprised yesterday's meal with identical beverages.