Given that we are to expect two consecutive named storms in the next few days it was imperative that we took a forest drive during intermittent sunny periods this afternoon, because we may not enjoy such pleasant weather for a while. We shopped at Tesco, then continued from there.
We were to encounter more than usual traffic hold ups on this trip.
The first was a veteran paying his respects to the police who had clearly been called to investigate the case of the fallen number plate at the roundabout forming a link between Southampton and Wellworthy Roads,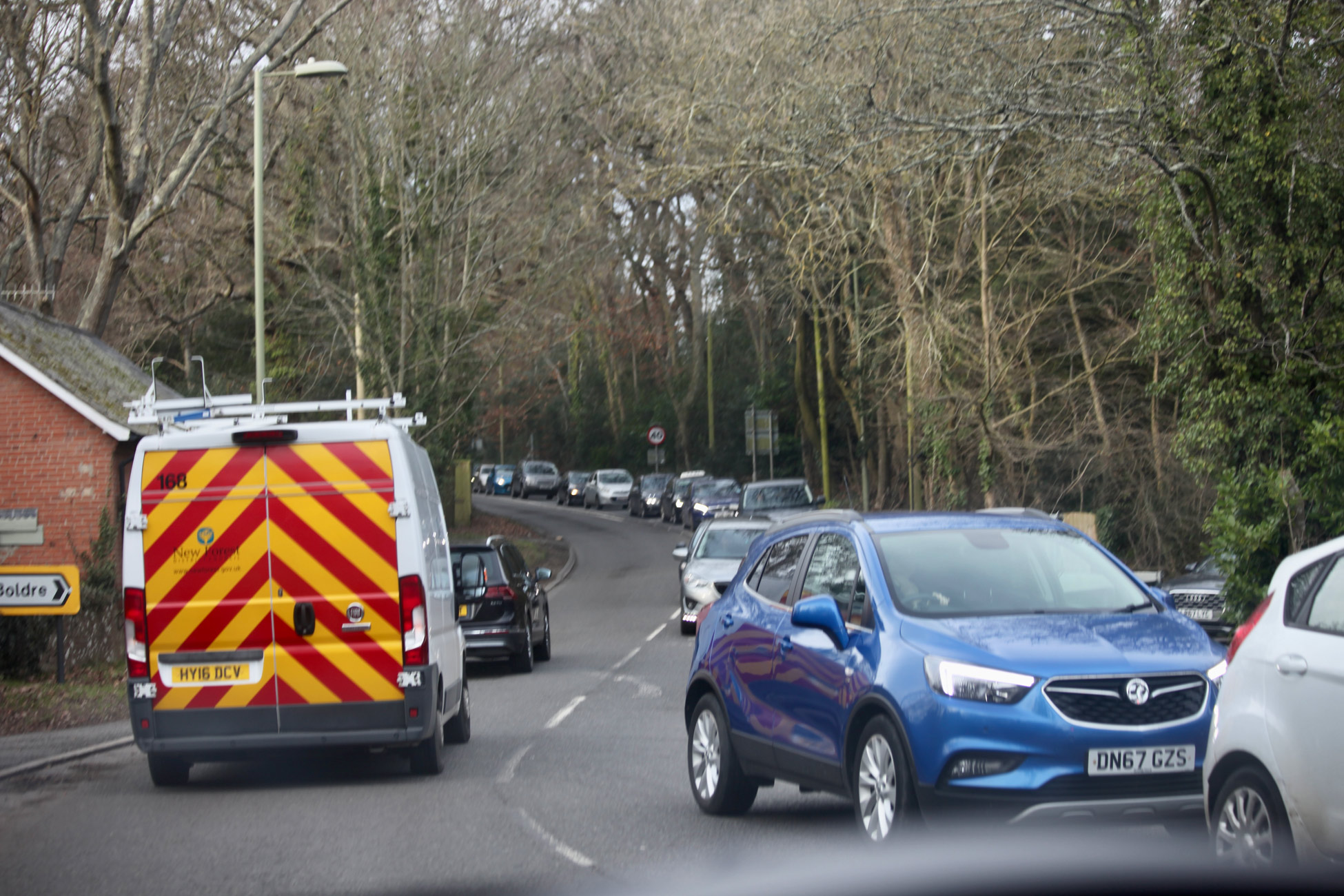 which had caused an extensive tailback on the major road to Lymington.
We turned into Sandy Down where a large flatfish in a ditch revealed itself to be a foamy buildup of the collected rainwater. Roots, ferns, and other plants clung to the bank on the opposite side of the road.
Later a group of cattle pressed their claim to Norleywood Road,
and a pregnant donkey paused for a scratch outside the East End Arms.
Wherever we looked catkins hung from trees. These images are from Sandy Down and from Church Lane,
which has varying characters, from residential to more open land
including a field where we are enjoined not to feed the horses, most of which are still sporting rugs.
This evening we dined on mildly spicy piri-piri chicken; new boiled potatoes; firm cauliflower and broccoli; and tender green beans, with which Jackie drank Hoegaarden and I drank more of the Merlot.