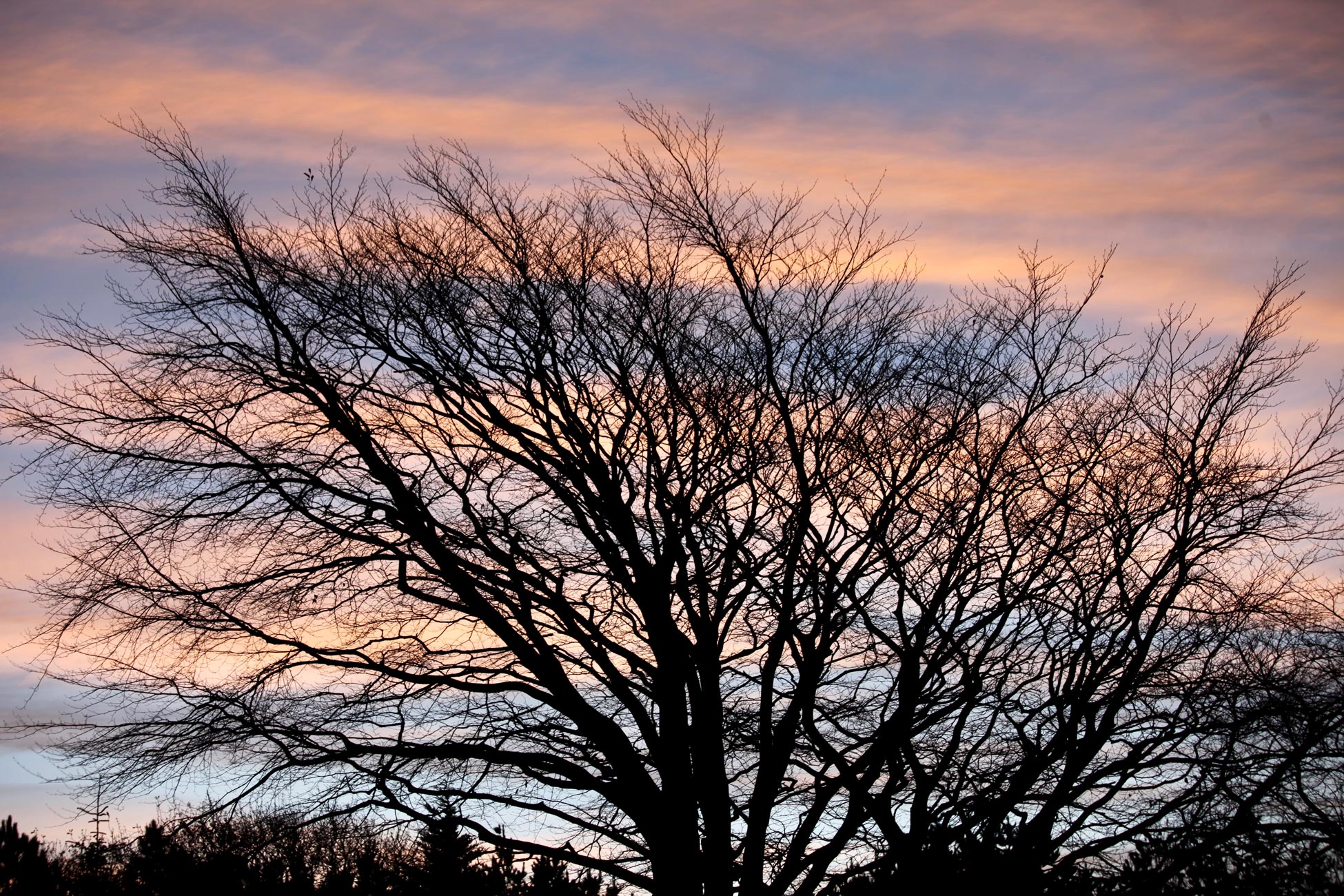 Pink sky streaks sent me out in the bright, chill, morning with my camera,
and perhaps led me to the hues of gladiolus, Dr Ruppel, Mamma Mia, Lady Emma Hamilton, this particular climbing rose, pelargonium, and carpet rose.
High up in the copper beech I think it was a blackbird serenading.
We took an early drive into the forest, and, enabling me to wander around the banks of Ibsley Water, Jackie parked her modus near the ford.
Angled sunlight cast long reflections on the rippling surface and penetrated the clear water to the shingle bed.
The gnarled oaks beneath Rockford Sand Pit have almost shed their foliate canopies.
While Jackie sat in the car an inquisitive jackdaw eavesdropped on her
animated conversation with a friendly robin. Our red-breasted friends do seem to be lingering in the woodlands.
Elizabeth visited us this evening and stayed for dinner which consisted of Jackie's wholesome shepherd's pie; crunchy carrots; firm Brussels sprouts, broccoli, and cauliflower, with meaty gravy, followed by apple and gooseberry crumble and custard. The Culinary Queen drank Hoegaarden and my sister and I drank Adam Mason South African Merlot 2019.