We saw no sign of the forecast sunny intervals on our afternoon forest drive.
Highland cattle, including friendly bulls Blackie and Splash, lounged lazily on the green at Bramshaw. After I photographed them we drove on to Penn Common where
Ponies cropped the
soggy terrain,
on which Jackie focussed. Just to the left of this drinking pony's right ear perches one of the robins that flitted about.
She caught this pony reflected in another stream, and
a mallard having taken up residence in a puddle.
She also caught me photographing the pony beside her,
and I got my own back.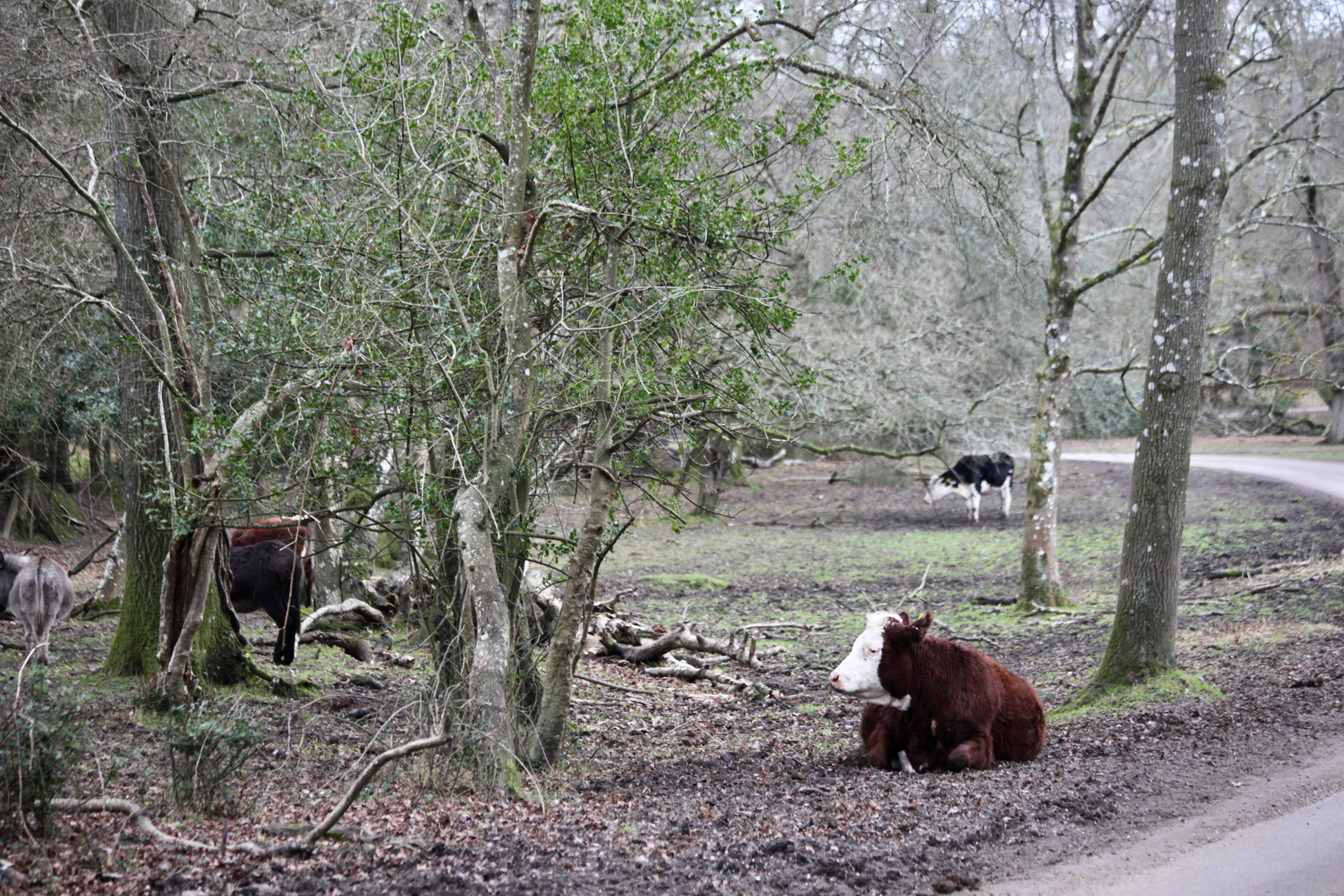 Cattle, donkeys, and ponies shared the drier woodland outside Nomansland,
where there were numerous new calves; one wobbly specimen being licked clean by its mother.
This evening we dined on Jackie's wholesome chicken and vegetable stewp, which we have decided needs no alcohol, so we didn't drink any.