This morning I posted https://derrickjknight.com/2021/11/11/a-knights-tale-62-appendicitis/ then set about starting the vast shredding of paperwork going back almost two decades that clearance of the vestibule cupboard that is to be replaced has prompted. I may be some time.
We lunched and caught up with each other at Tyrell's Ford with Helen, Shelly, Bill, and Ron. My choice was steak, chips, onion rings, mushrooms, tomatoes, and peas. I had no room for dessert. I drank Flack's Double Drop bitter. Jackie's main course was turkey escalope, salad, and chips, followed by syrup madeira cake and ice cream; accompanied by Diet Coke. I won't speak for the others, save to say that all the meals were enjoyed.
Jackie and I had to leave the sisters and their spouses to their coffees while we dashed back to Milford on Sea for our flu vaccinations.
Afterwards we drove to Keyhaven where I walked along the sea wall and we both took photographs as sunset approached.
I produced the first two images of a couple of sailboarders; the other two were Jackie's.
I photographed a swan trying to discern its reflection in rippling water; Jackie focussed on me at the far end of the wall with the bird fishing in the foreground.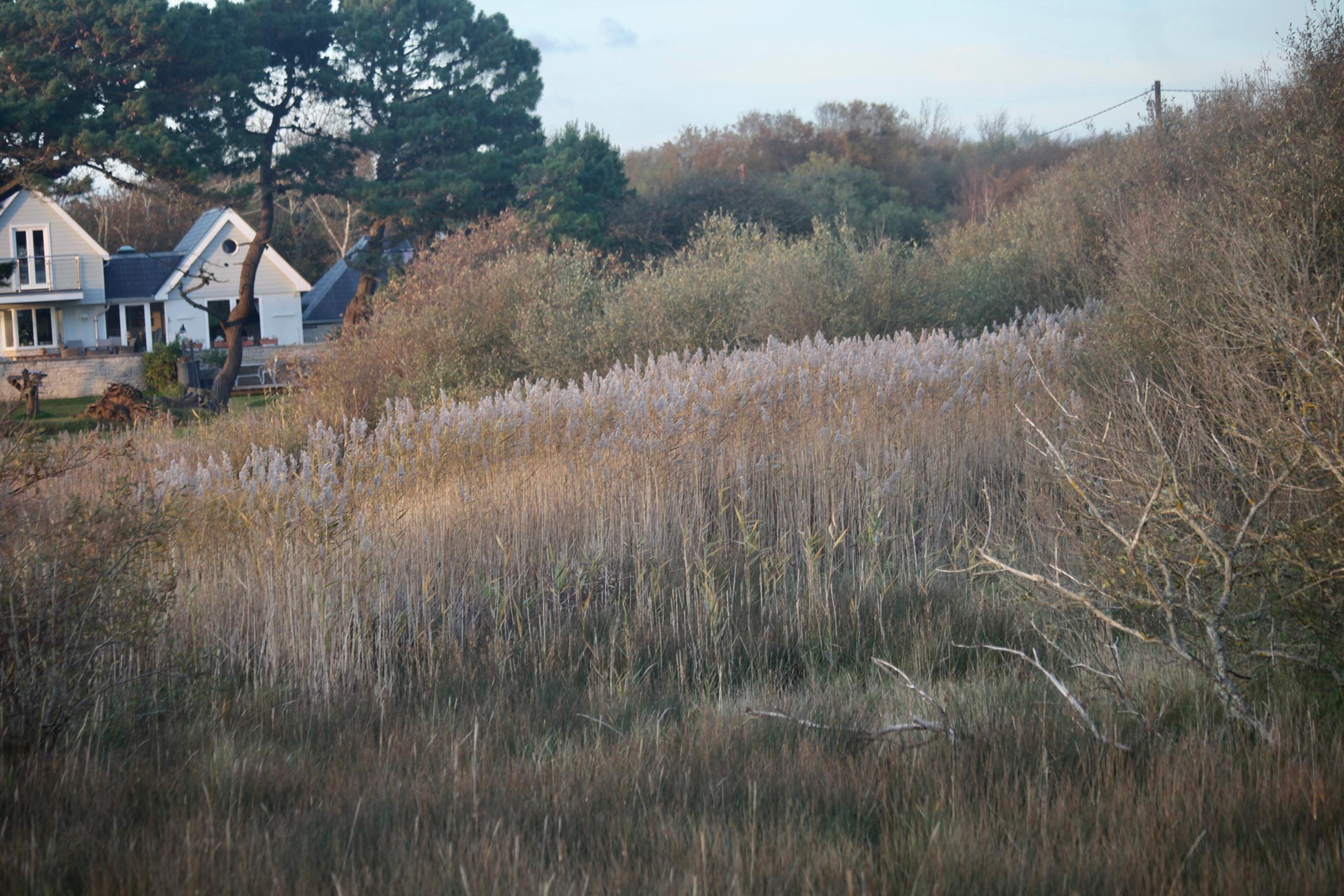 A couple walked on ahead of me while I concentrated on grasses in the landscape, a louring skyscape, and a skein of geese honking overhead.
Jackie photographed boats in the harbour and Hurst lighthouse in the distance; and, of course,
me in action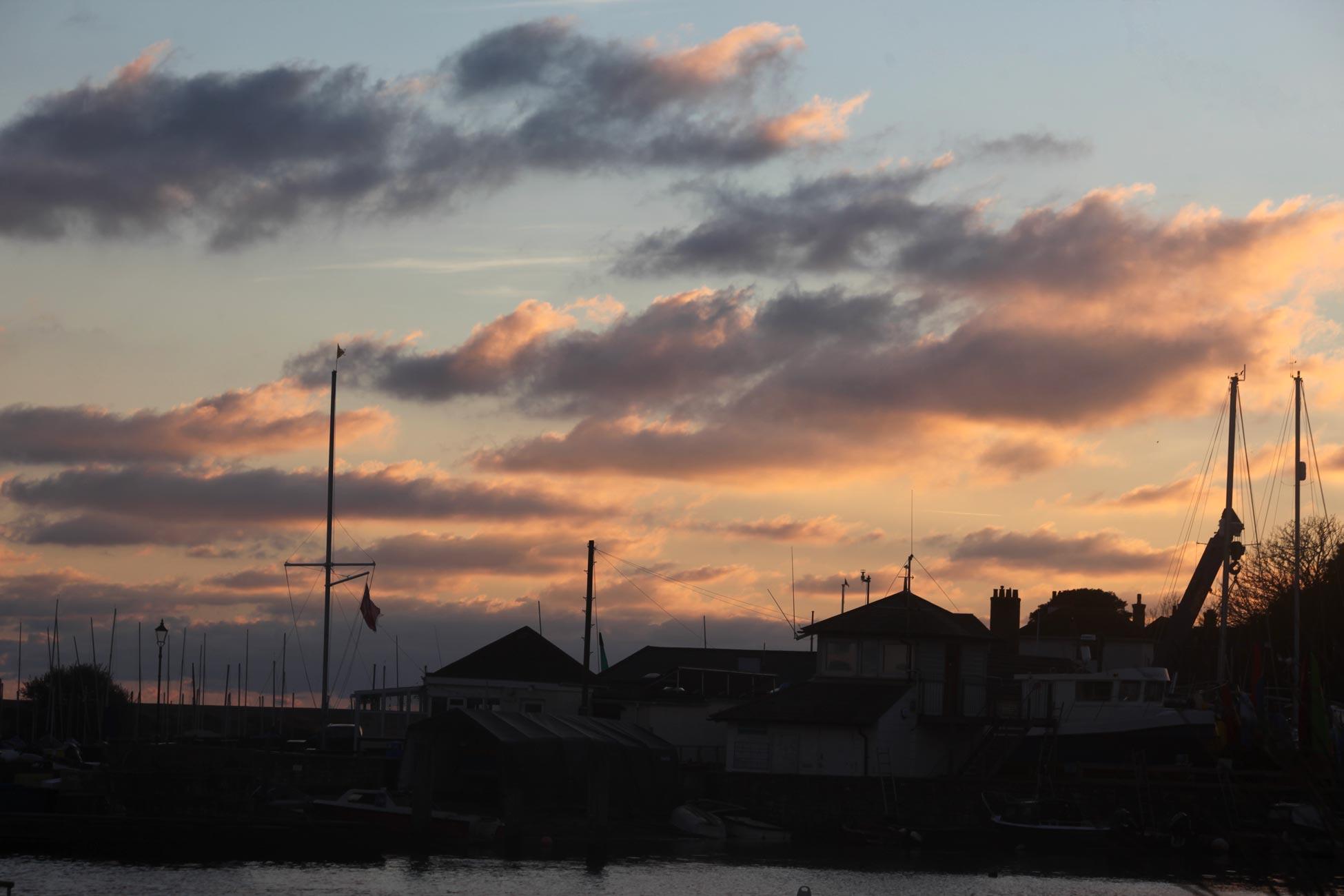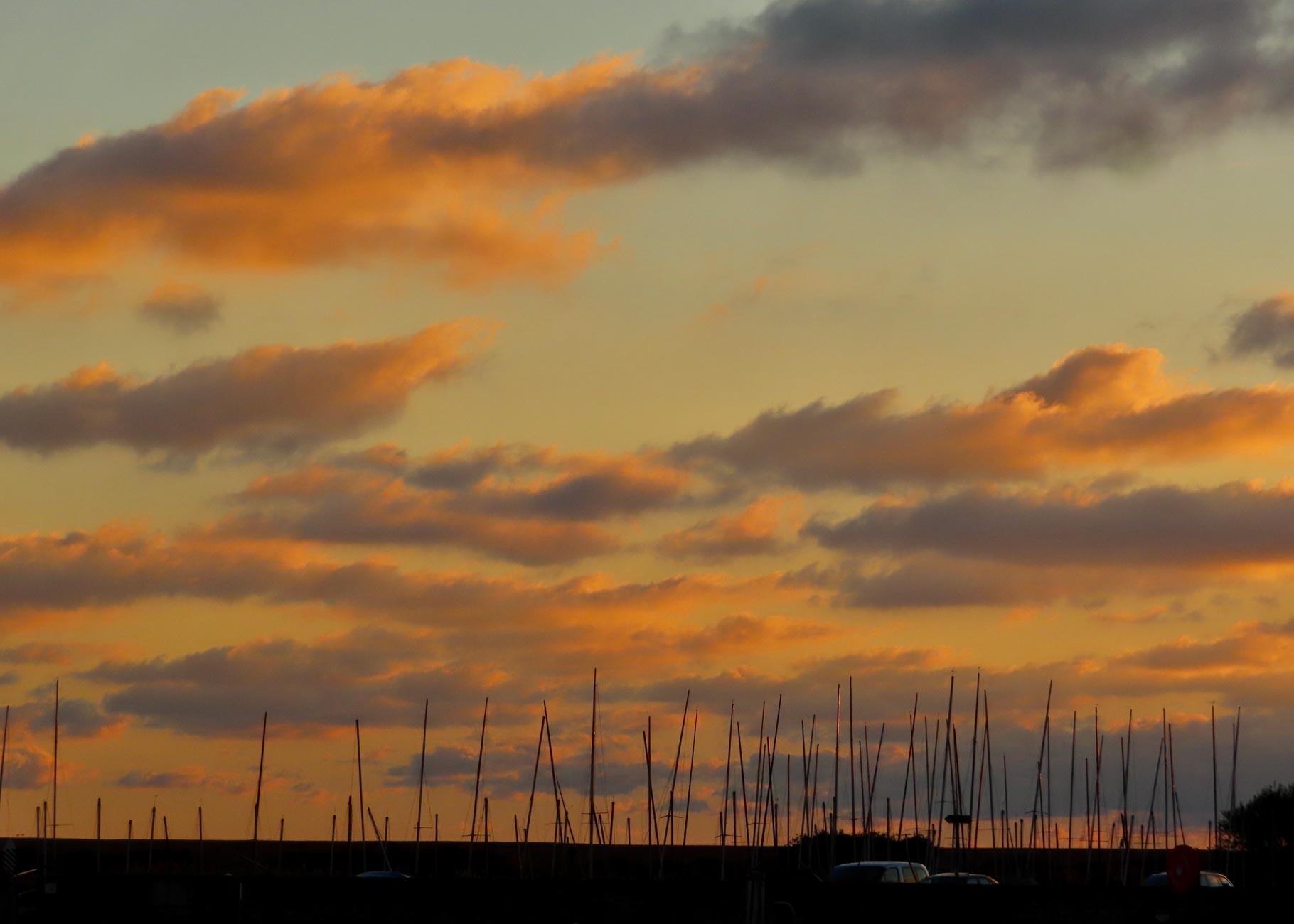 We both caught the sunset. Jackie's are the last two with the rows of masts.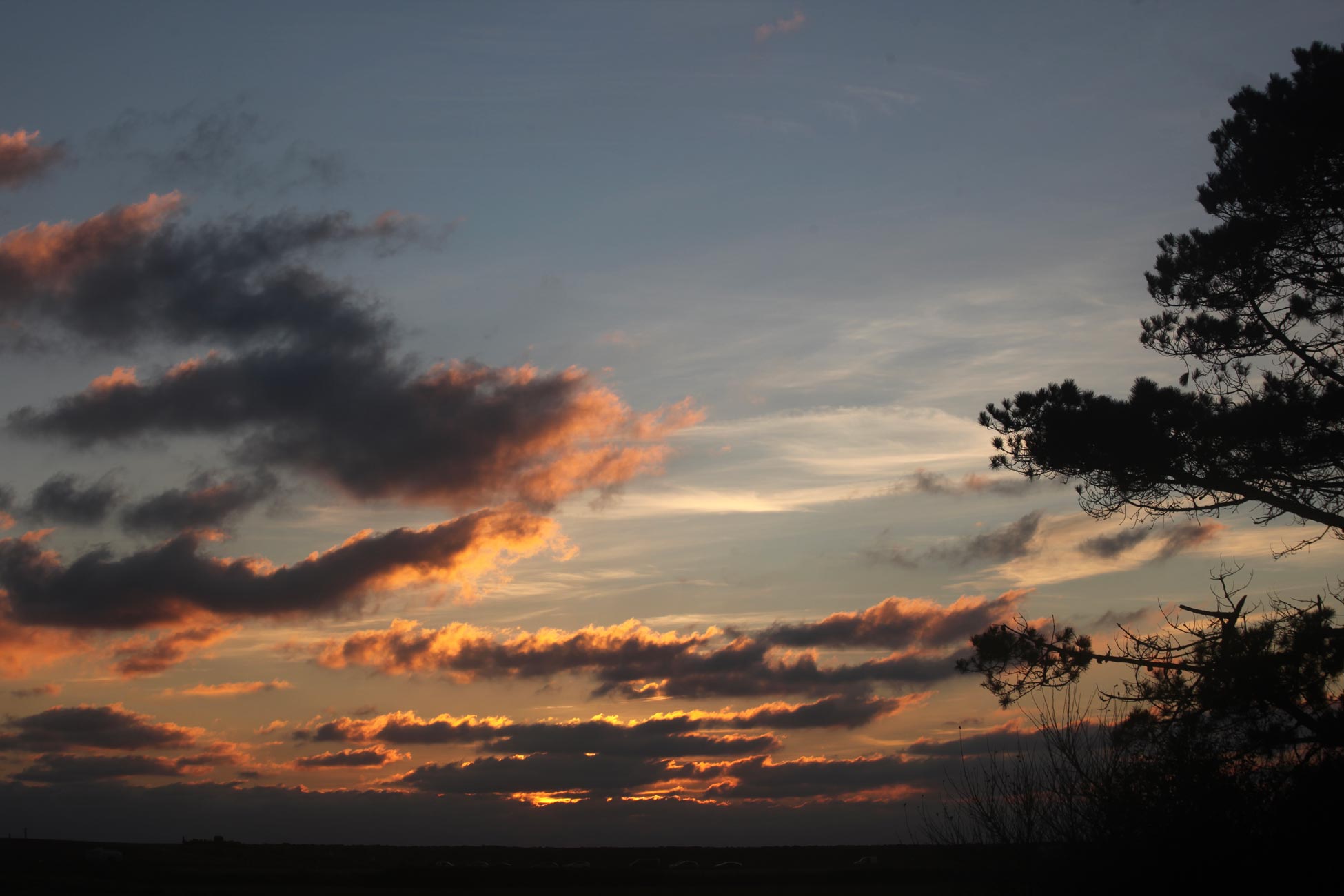 We returned via Saltgrass Lane where I pictured a further sunset to which Jackie turned her back to photograph the moon beyond a grass curtain.
As the sun lowered its sights another photographer and watchers were silhouetted on Hurst Spit.
We needed no dinner this evening.