Yesterday's rain had desisted and sun was permitted the occasional appearance when we took a drive into the forest this afternoon.
A pony and foal had peeled off a group on Wootton Common alongside Holmsley Road. They held up the traffic on the opposite verge, until the mare abandoned the youngster who took some time to realise it had been left alone. Meanwhile the others were making their way through the shrubbery. Junior then trotted delicately back across the road and trailed after the others.
More ponies grazed among the forest trees along Rhinefield Road;
others set up barriers along the Linwood Road which is so narrow that it has designated passing places cut into the moorland.
We passed through Appleslade where walkers could be seen atop a hillside.
It was four and a half years ago, as featured in https://derrickjknight.com/2016/01/14/rockford-common/ that Becky had led me up the side of Rockford Sandpit.
The dead tree I had photographed on that occasion was still standing.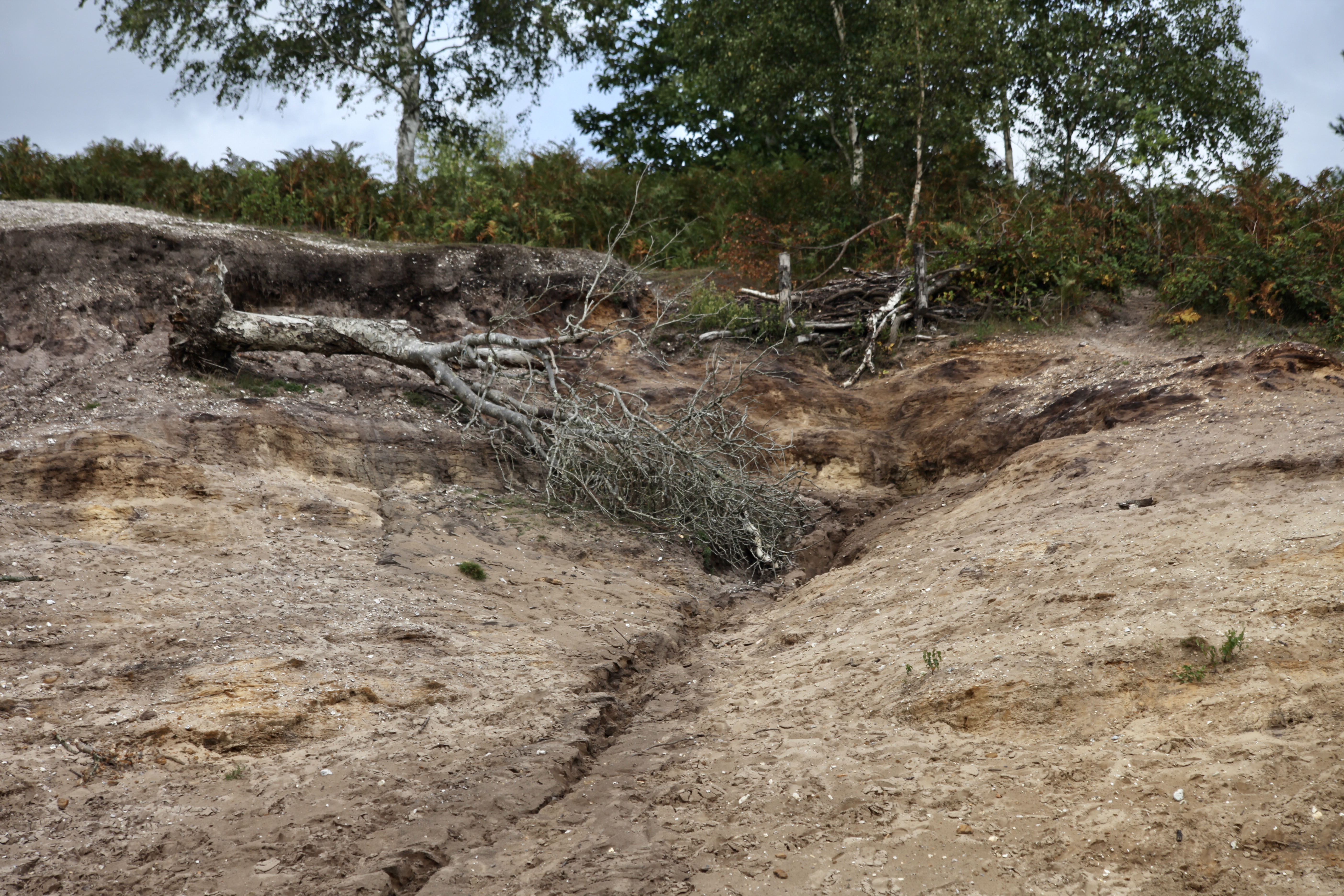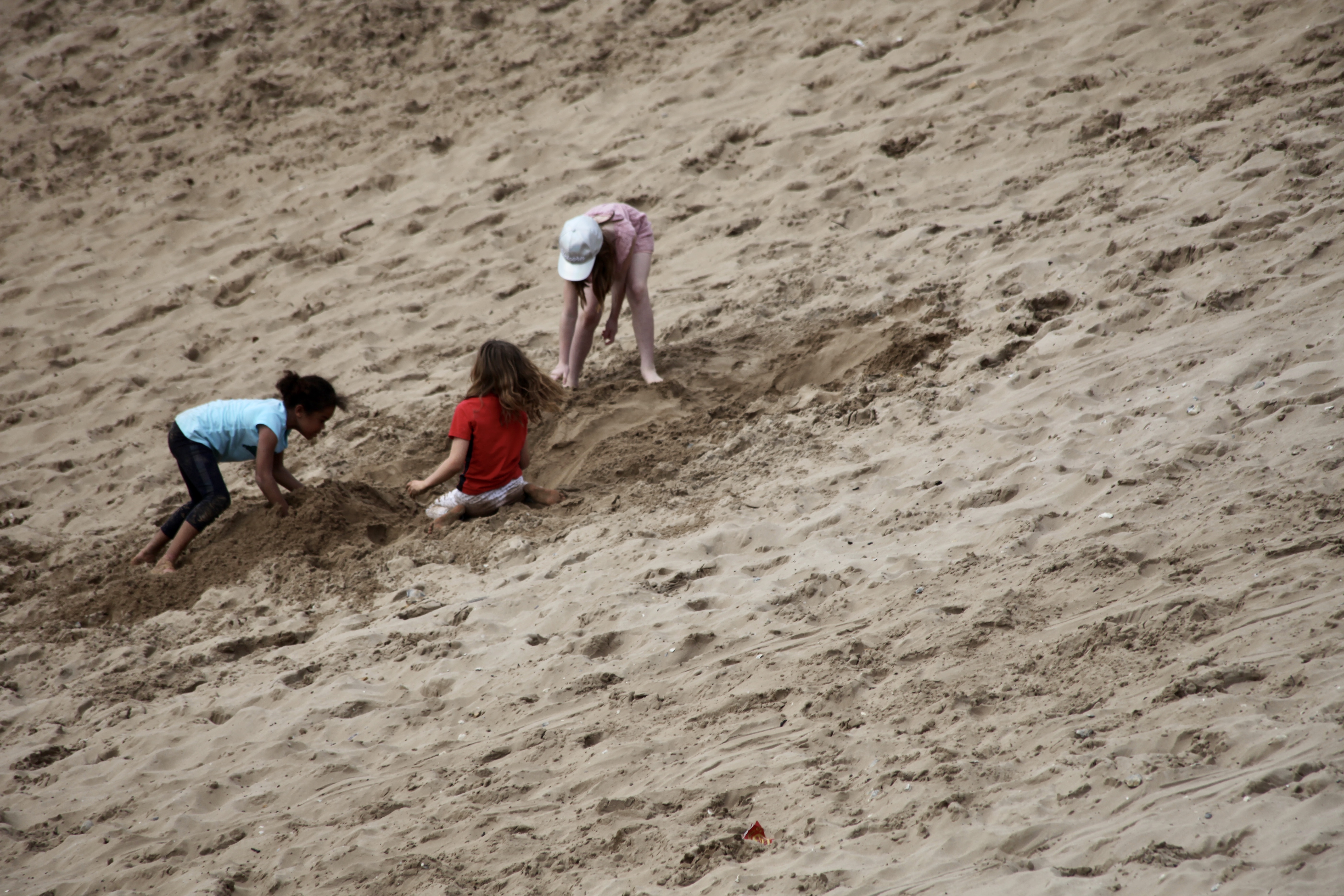 Today a group of children were engaged in what one is expected to do in a sandpit.
A small family were making the descent.
I determined to take the more sensible route up a winding, more gently sloping, solid path. It was easy enough to steer clear of the other climbers.
I photographed just one of the ponies at the top of Rockford Common, the distant landscape, the purple heather, and the browning bracken, before returning by the same route. This had been the toughest test of my new knees yet.
This evening we dined on Jackie's succulent sausage casserole; creamy mashed potato; crunchy carrots and broccoli; and tender runner and green beans. The Culinary Queen drank Hoegaarden and I drank more of the Pinot Noir.