We woke this morning to frost on the kitchen extension roof and ice on the water features. The day continued cold and overcast with a top temperature of 7C.
The quotation from Christina Rossetti's 'Spring' given by Libre Paley in
https://librepaley.com/2021/04/06/alive-in-everything/
sent me to reread the work in
my copy of her poems illustrated by Florence Harrison, published by Blackie and Son 1n 1910, with an introduction by Alice Meynell. Many of the entries are illustrated with full page tipped in colour plates protected by tissue sheets. Others, like 'Spring' are topped and tailed by line drawing vignettes.
This gave me the idea of intermittently adding an example to my normal posts, beginning with this one. Thank you for the inspiration, Libre.
A little later, Francesca, from Kitchen Makers, visited to measure and advise on our potential next house refurbishment projects.
After lunch we visited the Pharmacy at Milford on Sea, and went on for a drive.
Pennington Church has a bright crocheted banner along its front hedge.
A fallen tree lies in the stream that reflects branches still intact overhead and is crossed by the Boldre end of Church Lane. I stood on the bridge and photographed some of the
creamy blackthorn froth that currently lathers the spring hedgerows.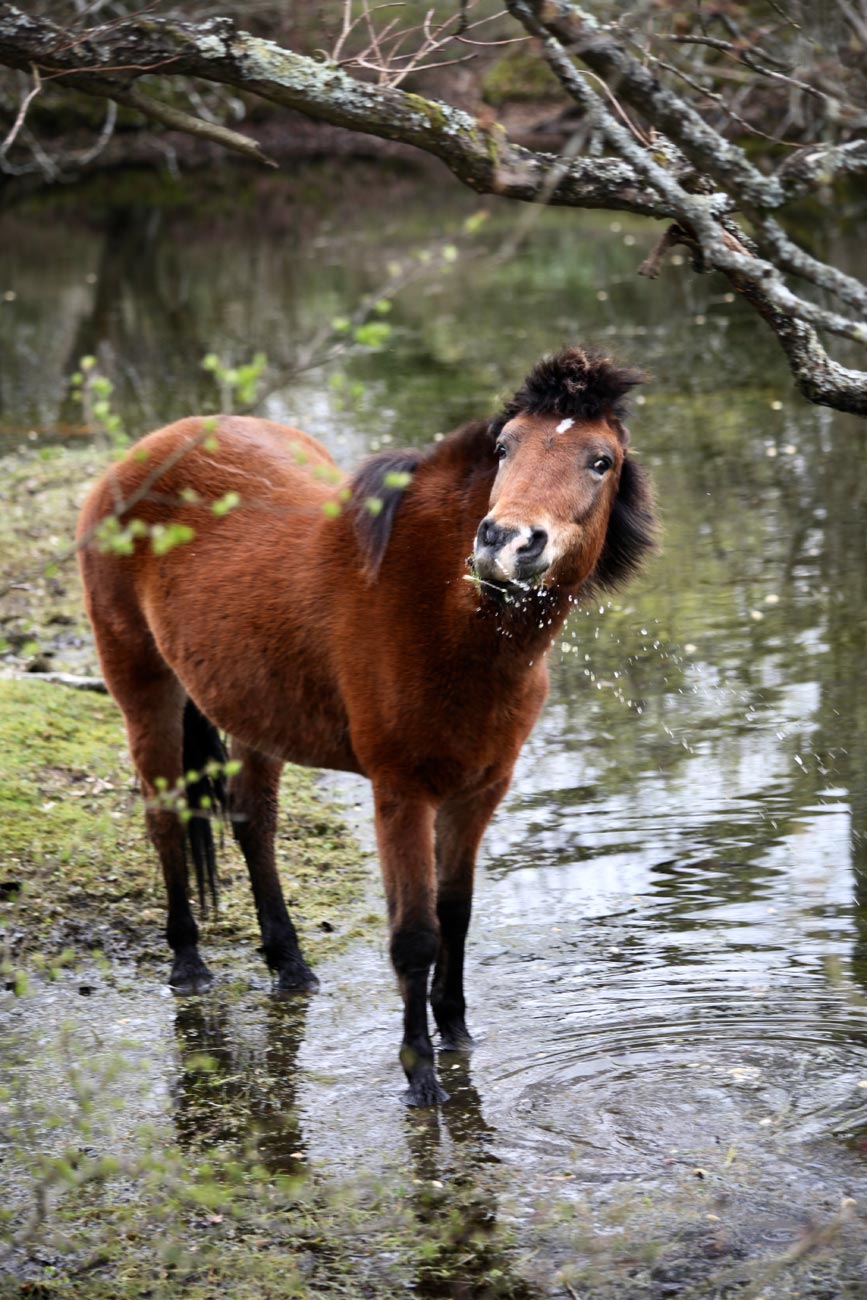 A pair of bay ponies slaked their thirst and satisfied their hunger on the edge of the lake on Jordan's Lane, adding their reflections to those of the surrounding trees and the nearby buildings. The dominant member of the partnership tossed her head and sprayed water in the direction of her companion, as if to say "keep off my gazpacho".
This evening we dined on oven battered haddock and chips, garden peas, pickled onions, and gherkins, with which we both drank Conch y Toro Casillero del Diablo Sauvignon Blanc 2020.