On a sunny and mild morning I spent some time dead heading and transporting clippings to the compost bins.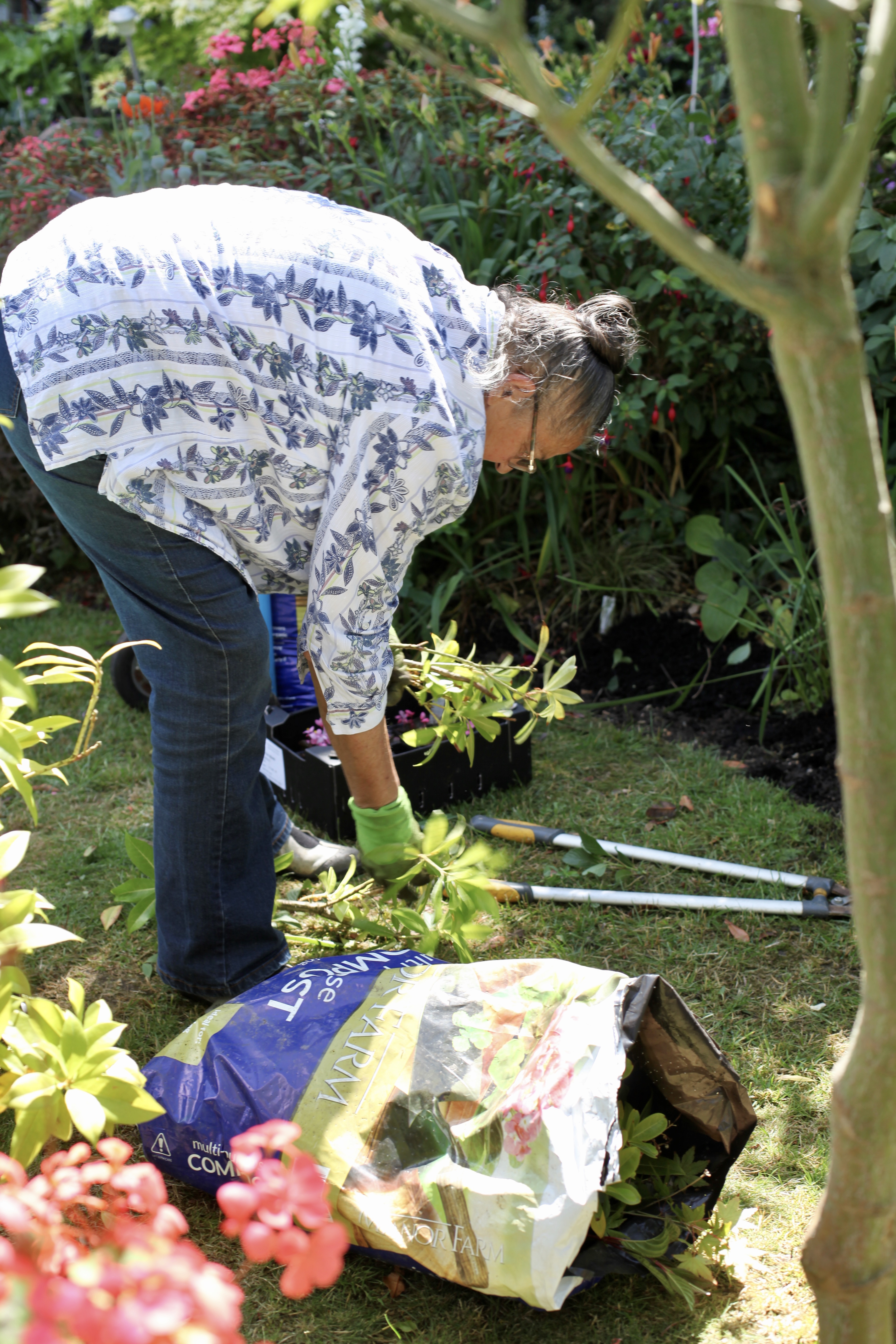 Jackie pruned and tidied the lawn area, keeping me supplied with bags of refuse.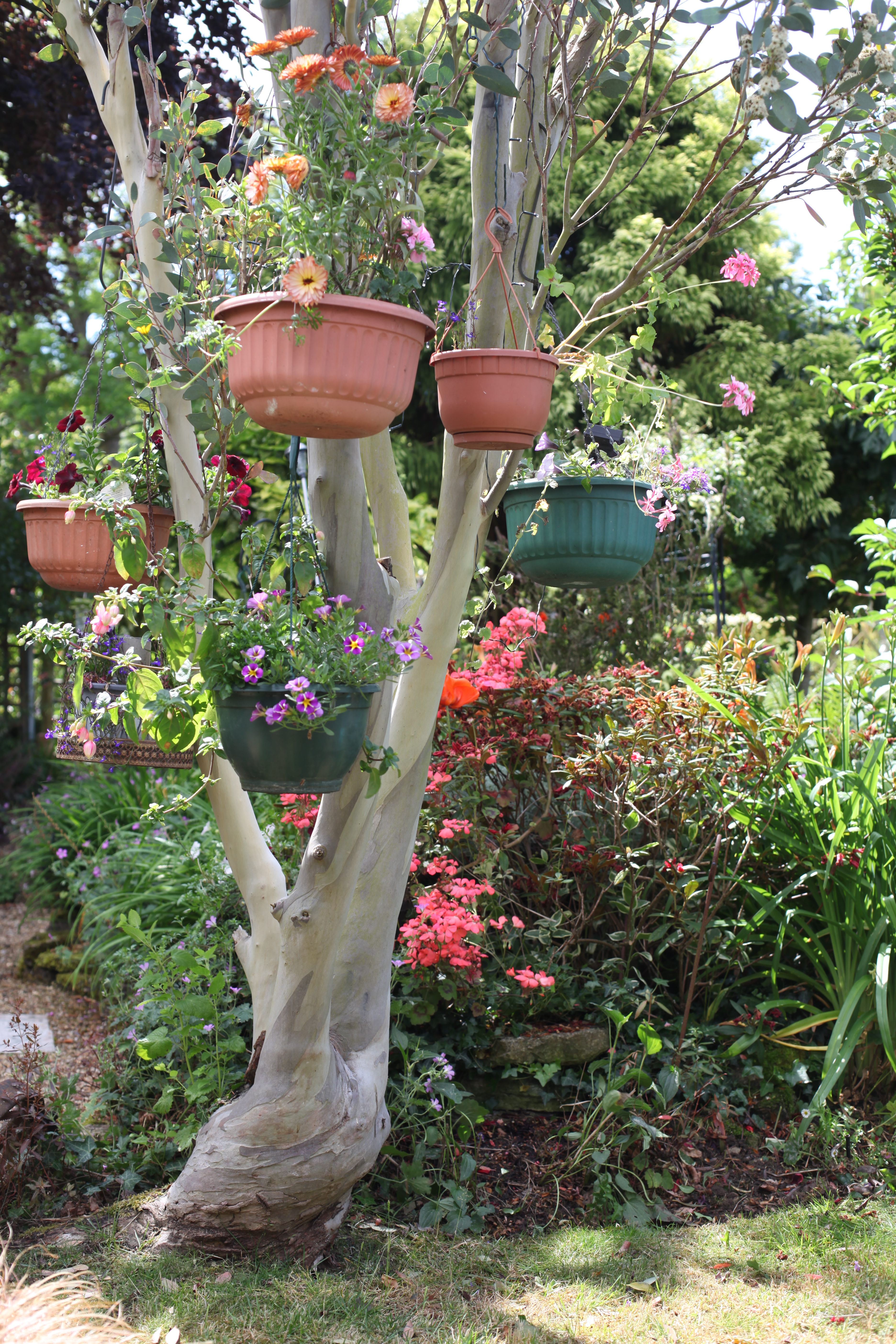 The eucalyptus has now been adorned with its pendant baskets.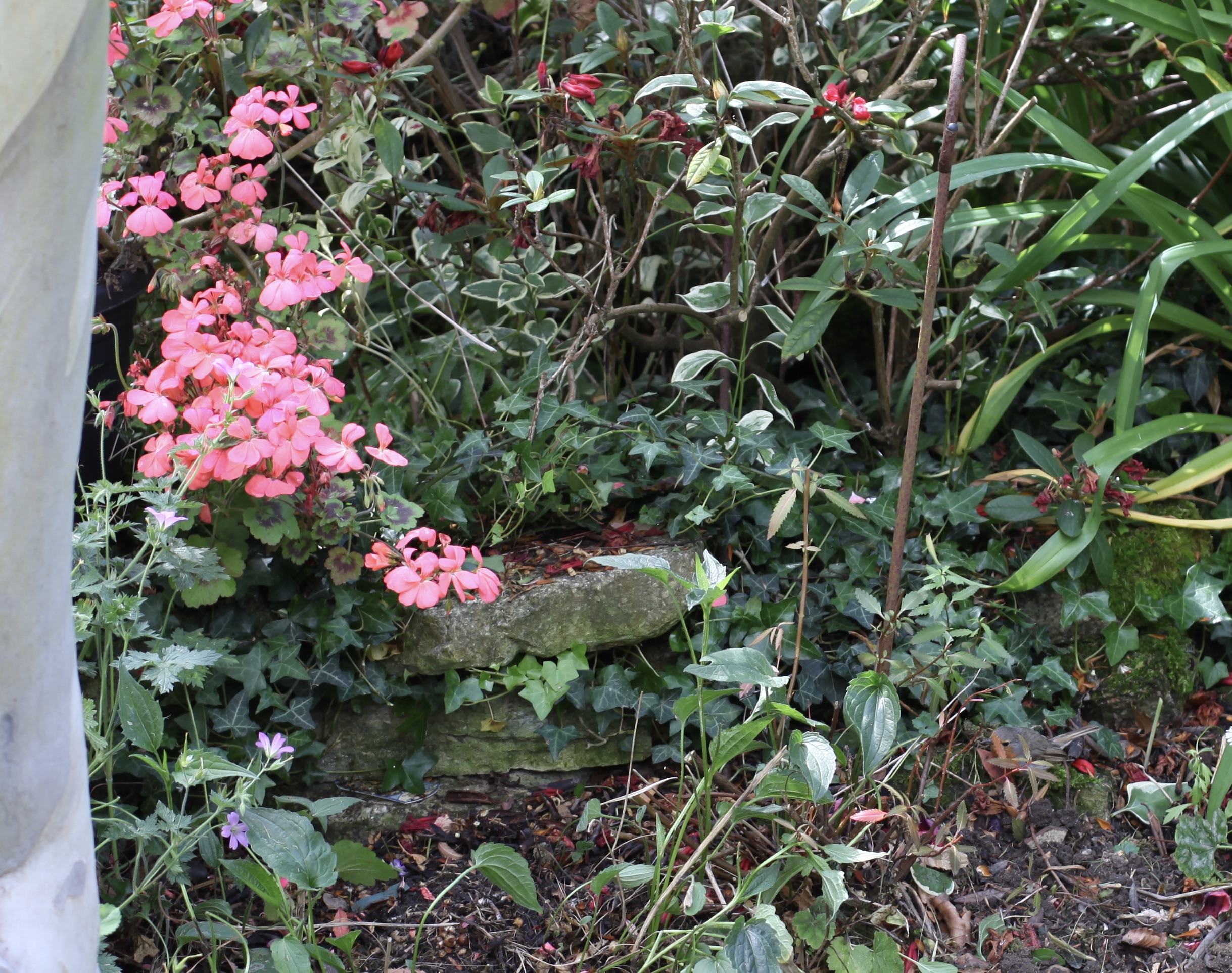 Nugget played his game in "Where's Nugget?" (84) and (85). A click on either image will access the gallery each picture of which can be viewed full size by clicking the box beneath it on the right and further enhanced if necessary.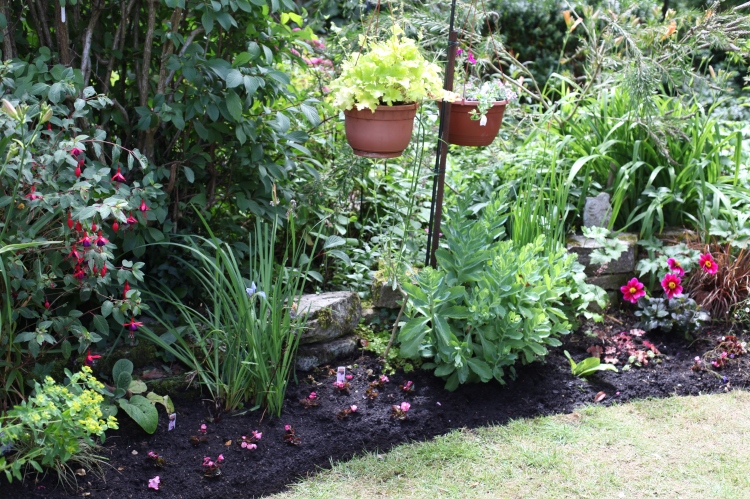 Later, Jackie added twelve begonias to the now weeded bed above. This activity, of course, produced more robin fodder.
My dead heading took me through the Back Drive entrance arch scaled by clematis Margaret Hunt and along these borders containing fuchsias, poppies, antirrhinums, phlomis, and much more.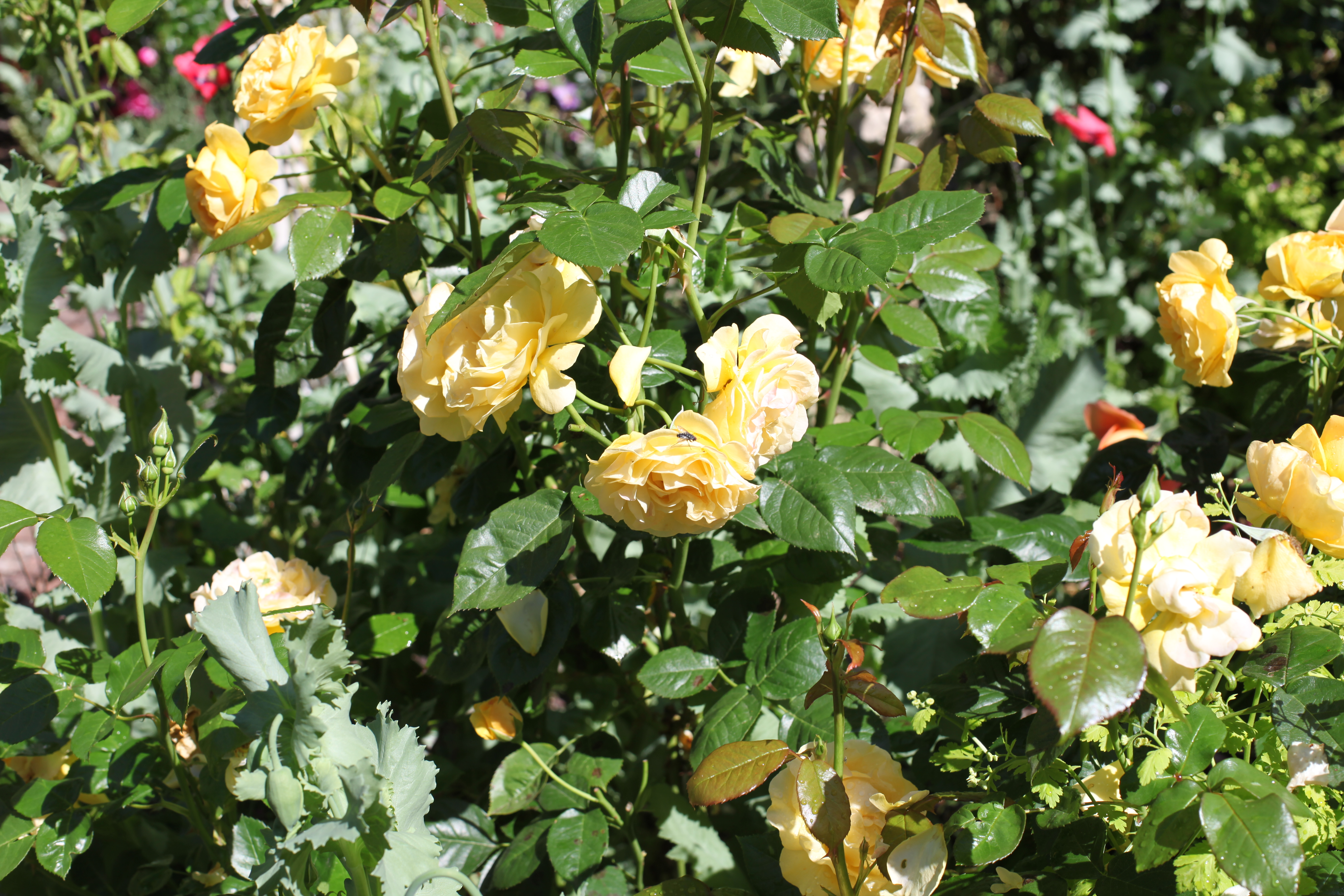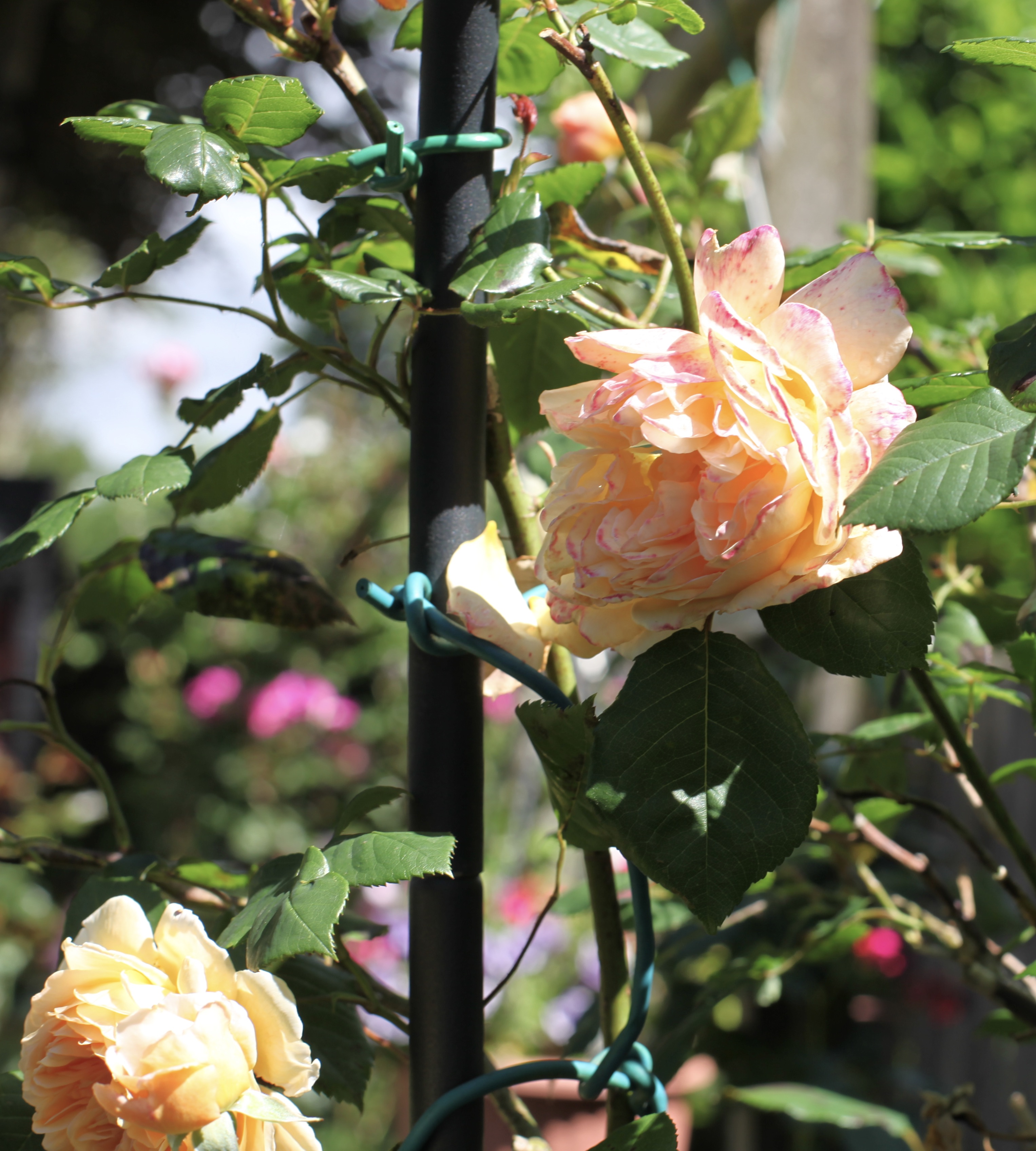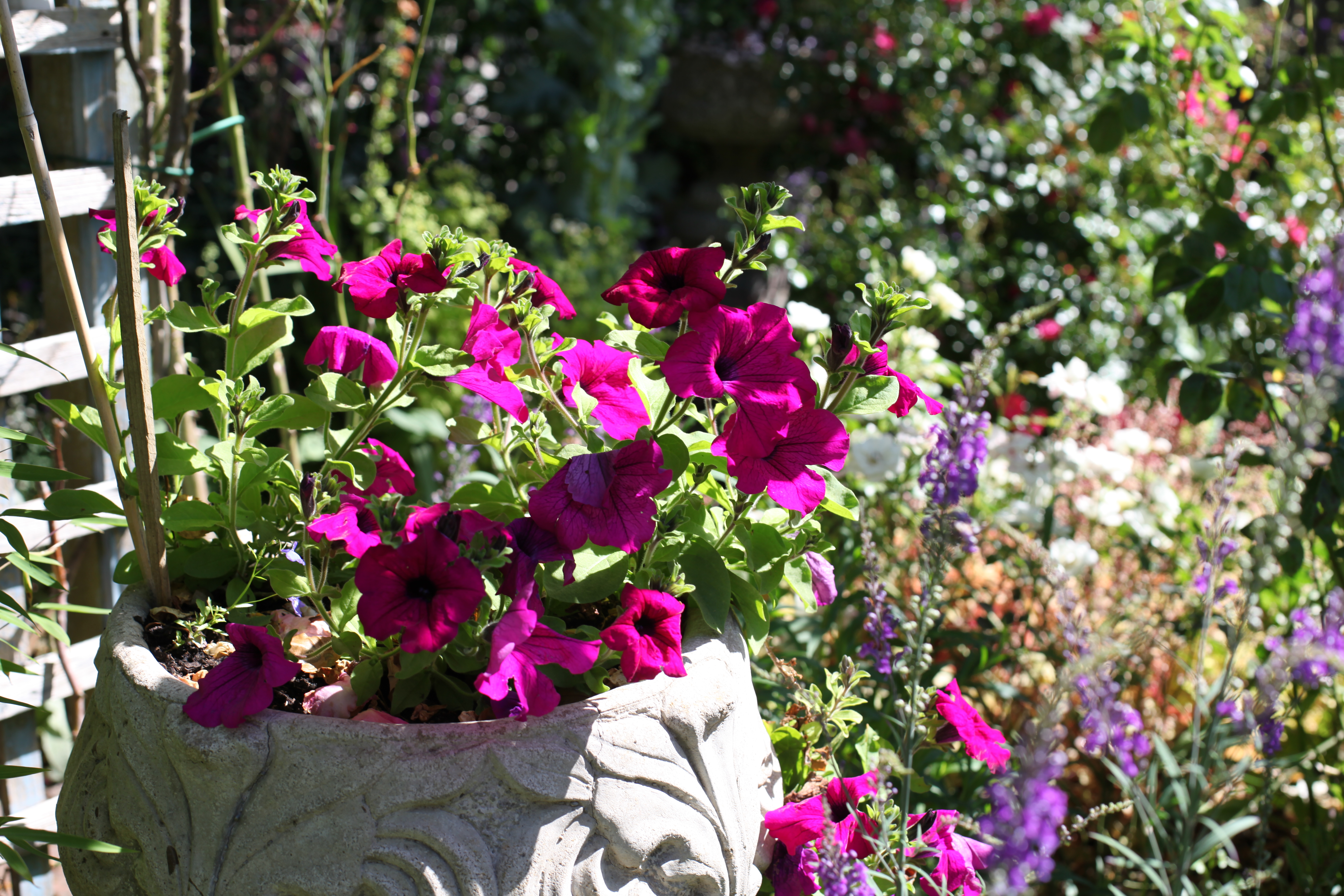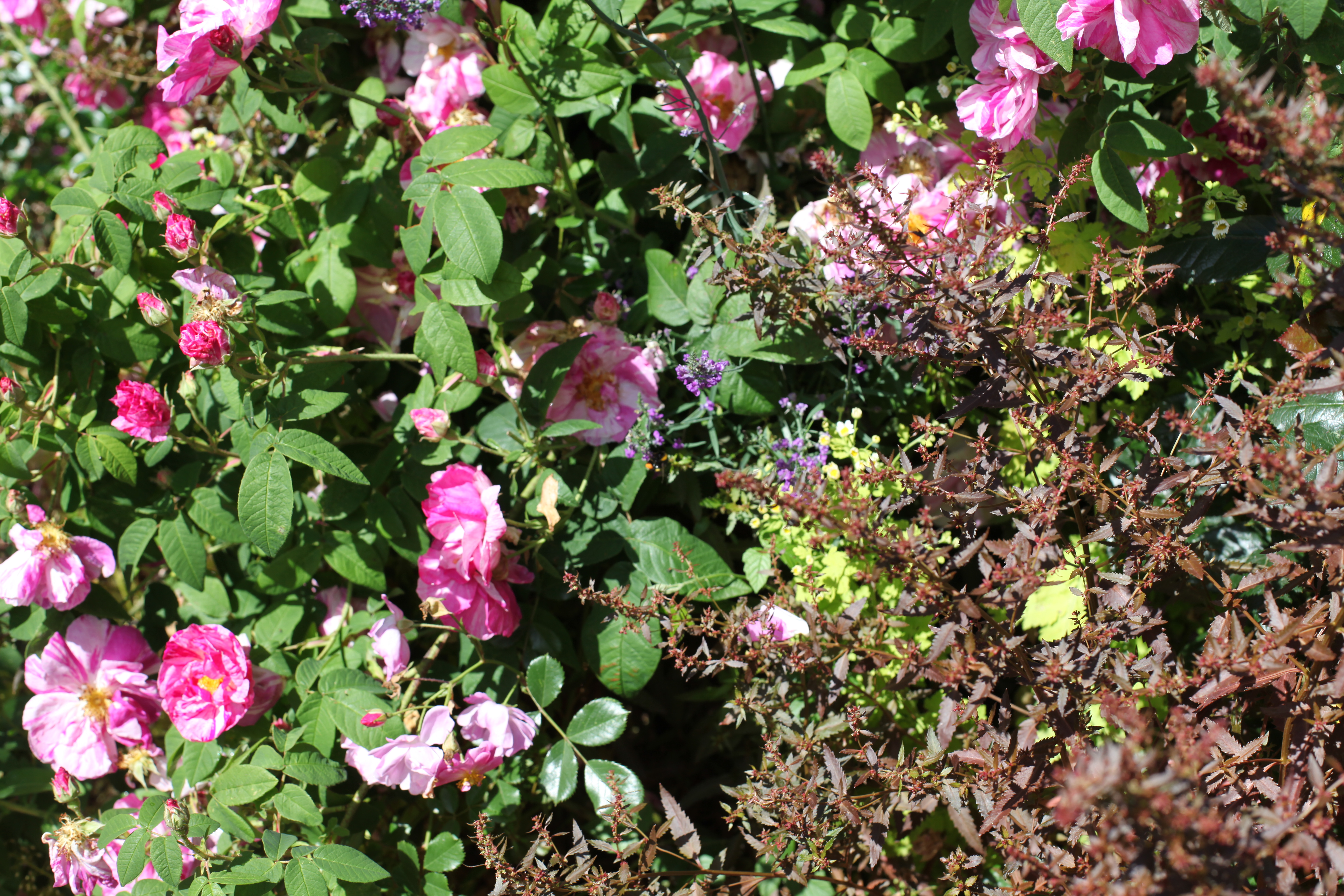 In the Rose Garden I focussed on the strongly scented Absolutely Fabulous, Deep Secret still bearing the raindrops that fell overnight, and Crown Princess Margareta; the bright magenta petunias in the urn; and the gentler, drifting, scent of Rosa Gallica.
Elsewhere the red bottle brush plants and various hemerocallises bloom.
It is well known that Jackie finds birds becoming imprinted on her.
What do I find?
Well, this afternoon, as I left the kitchen to offer the Head Gardener some water, I heard a buzzing in my hair, which has not been cut since the lockdown began. I could feel nothing, but gave it a good finger rake and shook it all about. I walked through the garden, still hearing buzzing. I raked once more. I returned to the house, poured some water for Jackie, carried it outside, returned, and settled with Virginia Wolf on my lap.
A fat, drowsy, bee dropped from my locks onto my shoulder. I flicked it into the fireplace and forgot about it. It must have been three quarters of an hour later when the creature clutched at my T-shirt. This time I flicked it onto the carpet and continued with my book.
When Jackie came in it was still crawling about. With the aid of a glass and a birthday card she carried it into the garden whereupon it flew into a spider's web. You just can't help some people.
After the excitement we dined on Jackie's super spicy chilli con carne with her flavoursome savoury rice, with which she drank Becks and I drank more of the Douro.