This afternoon seemed even too hot for bees. Jackie continued her garden maintenance work. My contribution included trimming the edges of the lawn, a modicum of dead heading, and acting as the Head Gardener's bagman, to and fro the compost bins.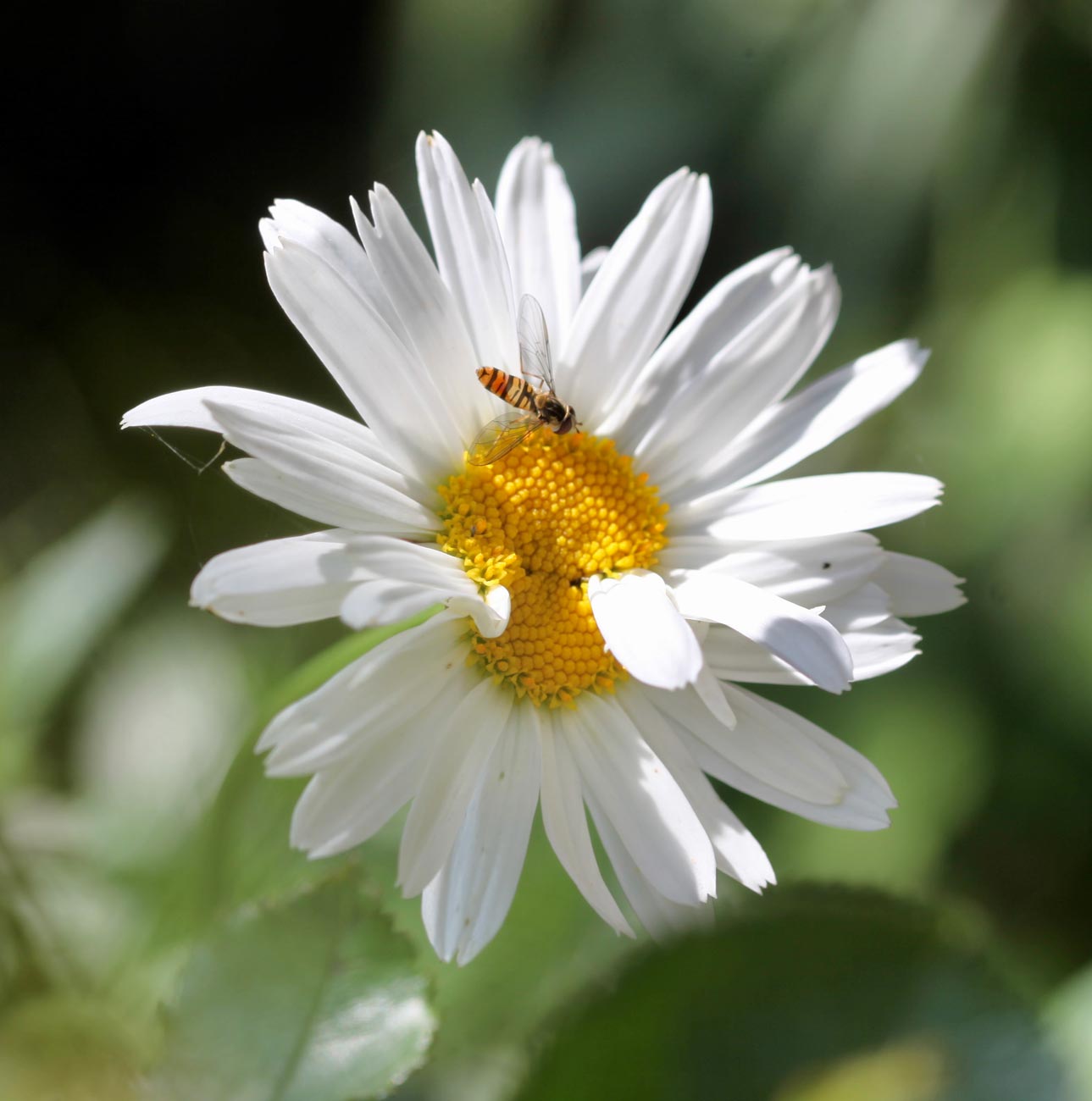 We enjoyed, however, a host of hoverflies, seen here on For Your Eyes Only, Verbena Bonariensis, red carpet rose, Rosa Gallica, and a Marguerite.
One of the few bees in evidence took a rest on a somewhat chewed hemerocallis leaf.
Later this afternoon, I scanned the next four of Charles Keeping's illustrations to Dickens's David Copperfield.
Writhing as Dickens describes, 'He sat, with that carved grin on his face, looking at the fire'.
'Miss Murdstone marched us into breakfast as if it were a soldier's funeral'. Keeping's portrait is true to his earlier ones.
'The street was not as desirable a one as I could have wished it to be'
'Traddles cut the mutton into slices; Mr Micawber covered them with pepper, mustard, salt, and cayenne'
This evening we dined on tender roast beef; fried potatoes and onions; crisp Yorkshire pudding; firm carrots, broccoli, and runner beans, with which I finished the Shiraz and Jackie drank more of the Sauvignon Blanc.