Strong winds howled throughout the night, and did not abate until midday – then only temporarily. A warm sun put in intermittent appearances.
Among Aaron's tasks was weeding the Back Drive.
"Where's Aaron?" (10). Bigification might help with this one.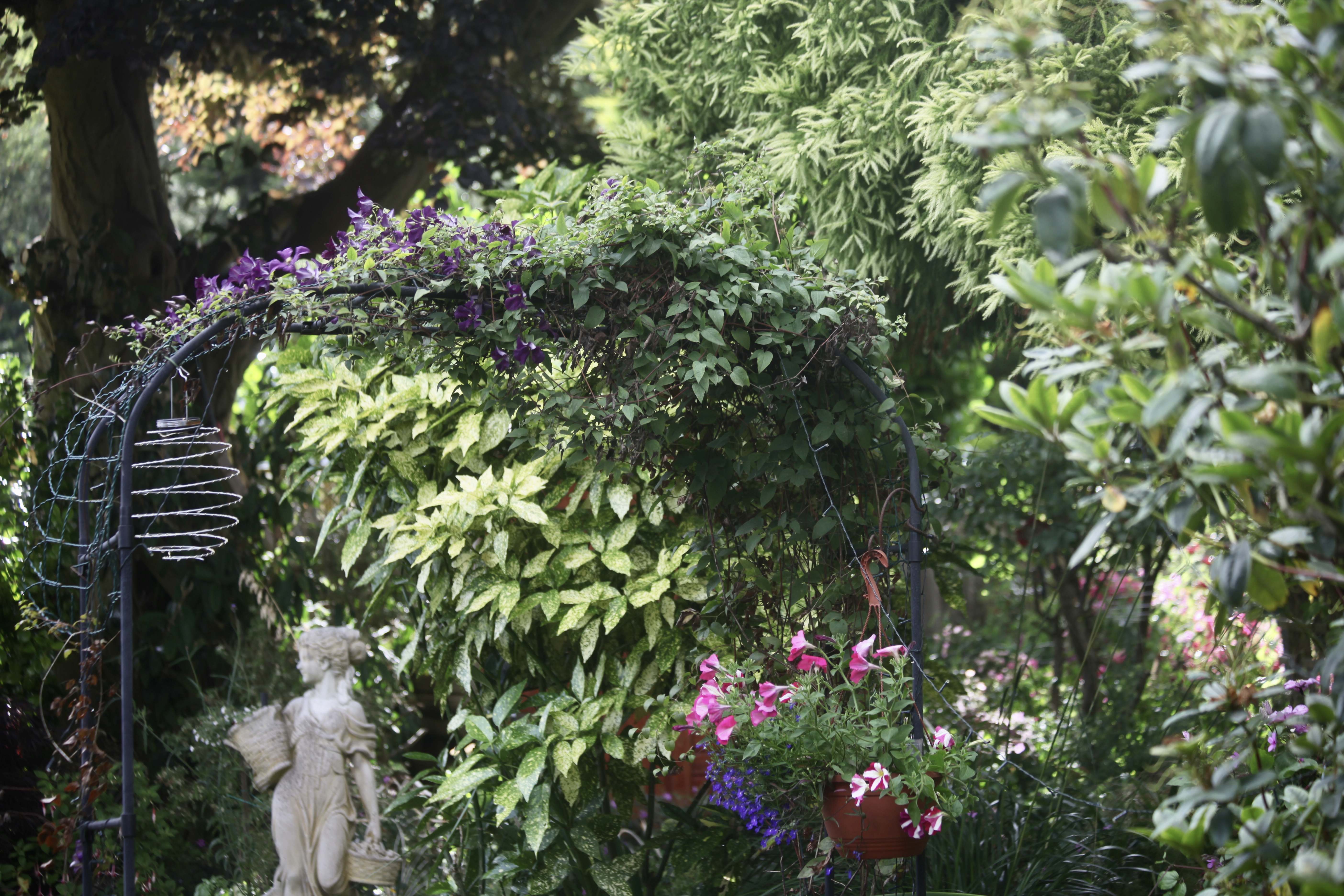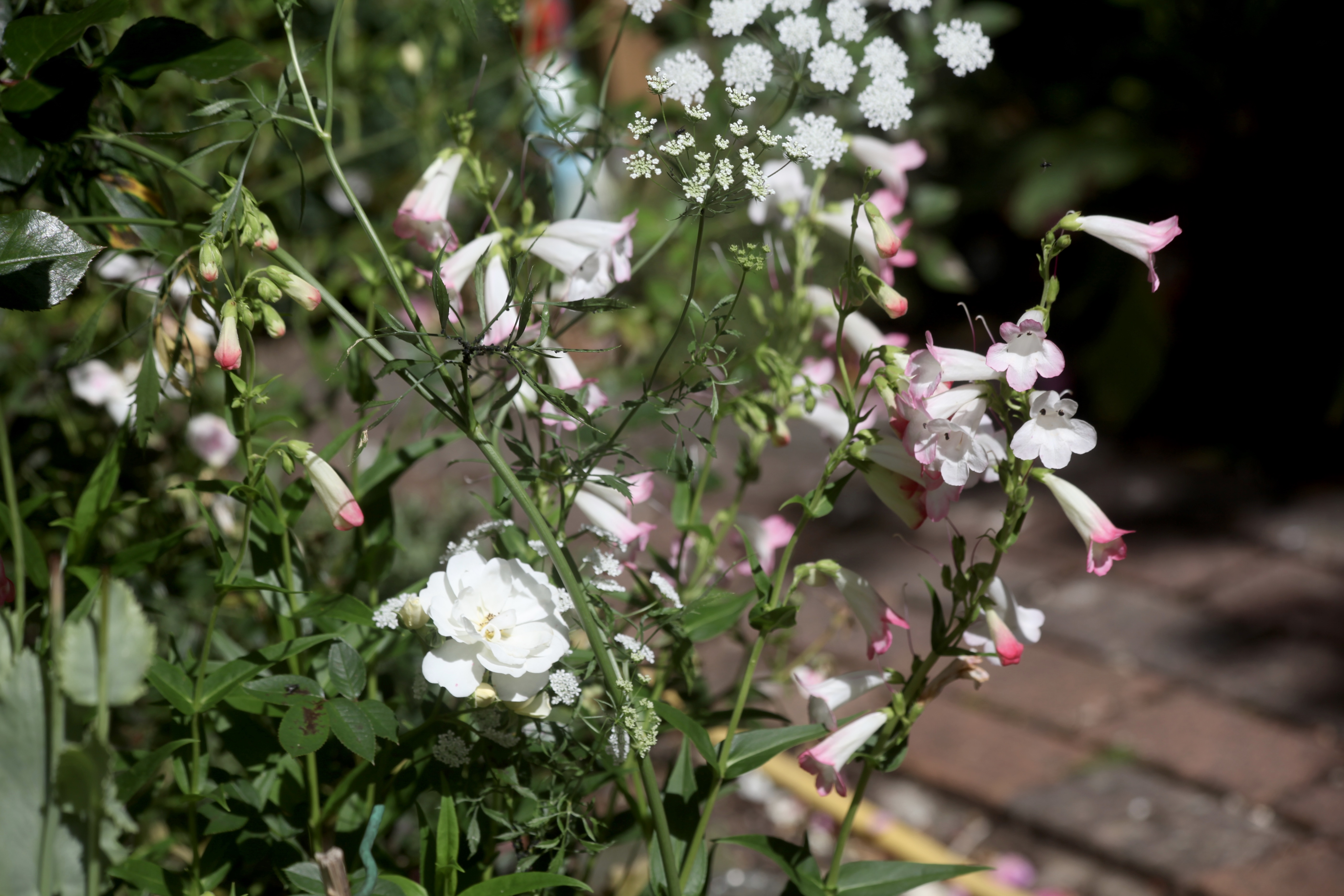 Here are the results of my garden photoshoot. "Where's Jackie?" (4) is the picture containing the greenhouse. As usual individual photographs are titled in the galleries. Each image may be viewed full size by clicking the box beneath it, after which further enlargement is possible.
During a break I joined the real gardeners who were discussing developments.
Danni, Andy, and Ella paid us a welcome visit this afternoon.
Our great-niece, when noticing that she was being photographed in the act of demonstrating her prowess with a knife and fork, swiftly adopted her scrunched up poser's smile. Soon afterwards, well nappy-bolstered, she sat comfortably on a bed of gravel and played passing the ornamental crystal with her Dad. When she decided it was time to step down she clung to Andy for balance. Having sought out the ladybird she had discovered on her last visit, she retrieved both it and its companion and, one in each hand, carried them around. She is seen here kissing one before climbing onto a bench, without releasing either, and conversing with them – possibly inviting them for a ride on the buggy improvised from a garden hose.
This evening we dined on oven fish and chips, purchased before we knew Mrs Pink's was open again, spicy prawns, pickled onions and gherkins, with which Jackie drank Hoegaarden and I drank more of the Colle Marrone.