While Jackie continued working in the Rose Garden, I trimmed half of Karen and Barry's wedding photographs and laid them loosely in the first of the albums.
I keep imagining that the Head Gardener will have completed the clearing and tidying of the Rose Garden, but there is always something more to admire.
Today she unclogged the water fountain and set it going again, and refreshed and planted up one of the stone urns;
cleaned Scooby's stone and refreshed the lettering;
and cut back the roses in the bed beside the orange shed, leaving sweet pea bunting in place.
Dillon has now joined Flo in watering containers like the hanging basket above – a task of life-giving irrigation. What is very surprising is that this lace-cap hydrangea has survived on no water for a month.
We have numerous varieties of lily, still including hemerocallis.
Blue agapanthus blooms in the Pond Bed, have popped out of their casings, while others in the Palm Bed are still to emerge.
The Puerto Rico Dahlias share a bed with clematis and phlox; the deep red ones are in the West Bed.
Jackie has successfully grown a number of zinnias from seed.
This the most plentiful hibiscus.
This peach climber is producing its third flush of the year.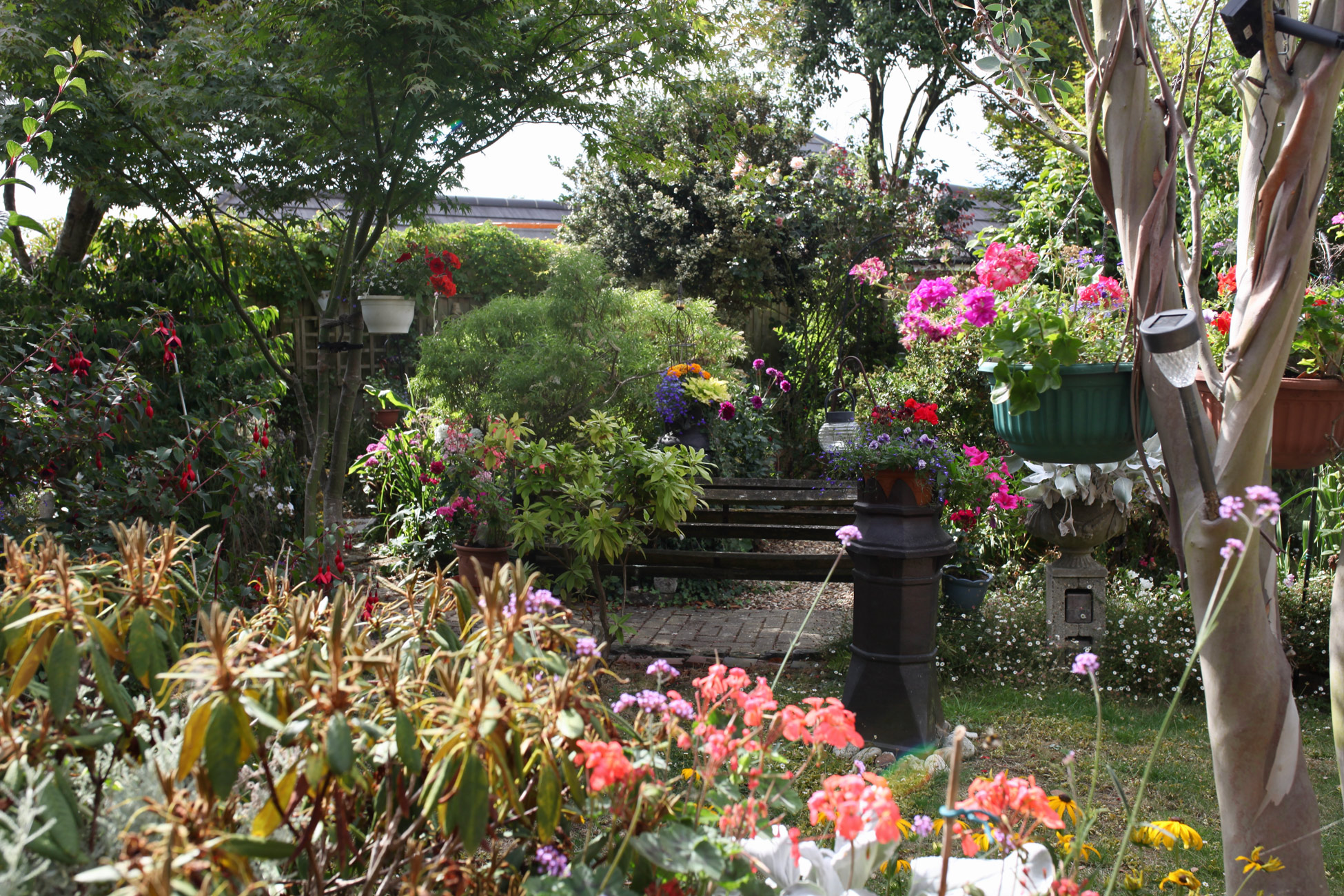 There are more benefits of watering seen in these views looking west.
This evening we dined on Mr Pink's fish, chips, and mushy peas, with Garner's pickled onions, with which Jackie drank Trentin Pino Grigio 2021, Dillon drank Hoegaarden, Flo drank elderflower cordial, and I finished the Rasteau.