On another hot summer's day visiting traffic continued to pour into our area, so we stayed at home and I made do with garden flower photography.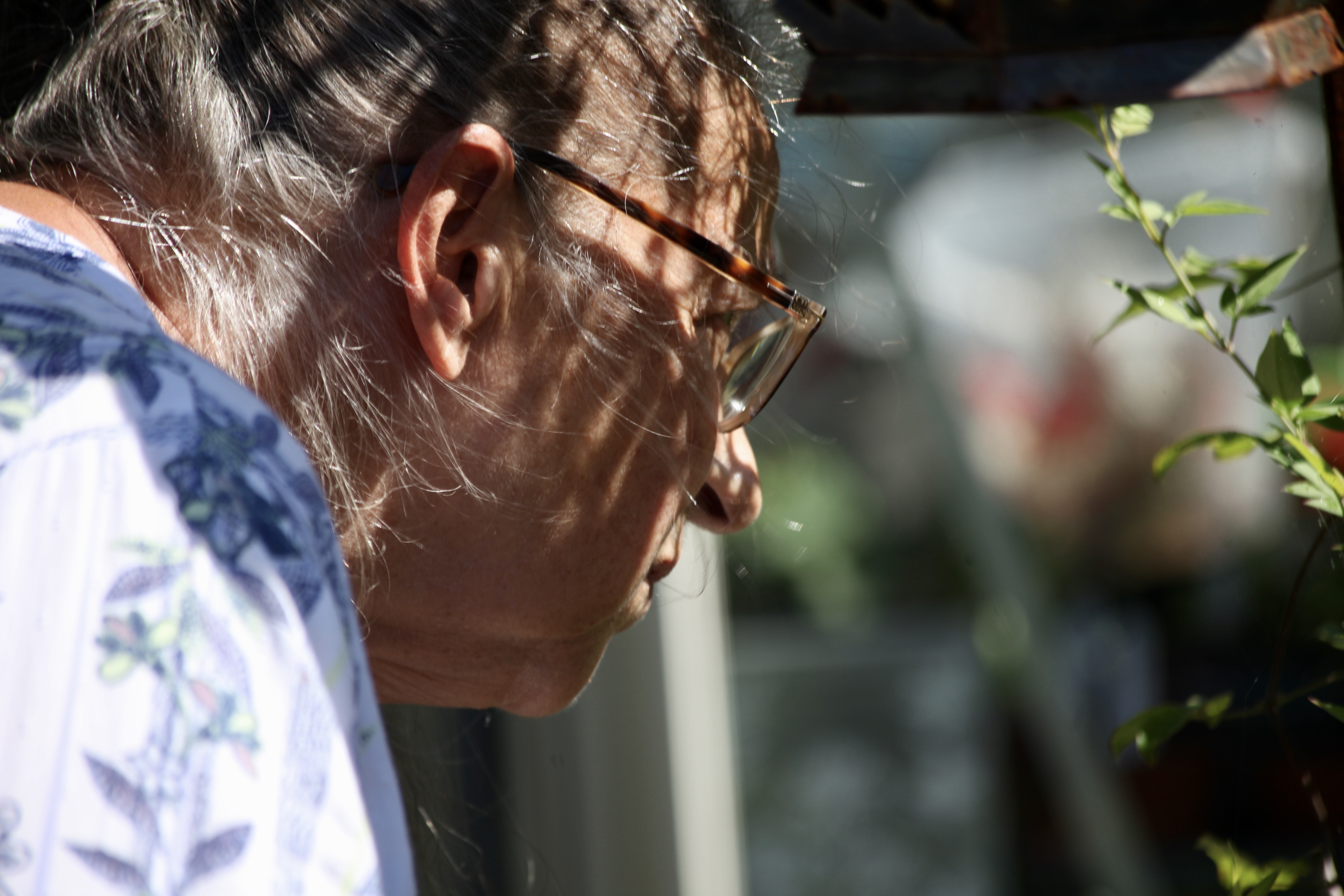 During the morning and later in the afternoon Jackie concentrated hard on irrigation, including filling the Waterboy's shell, the level of which suffers from dehydration and thirsty birds.
Butterflies and bees didn't seem to mind the heat as they flitted from plant to plant. There is room for both Small White butterfly and a bee on the hibiscus in the first picture; bees had sole occupation of the bidens and the saxifrages; the Meadow Brown and the Small White butterflies were unwilling to share space on the sedum or the verbena bonariensis.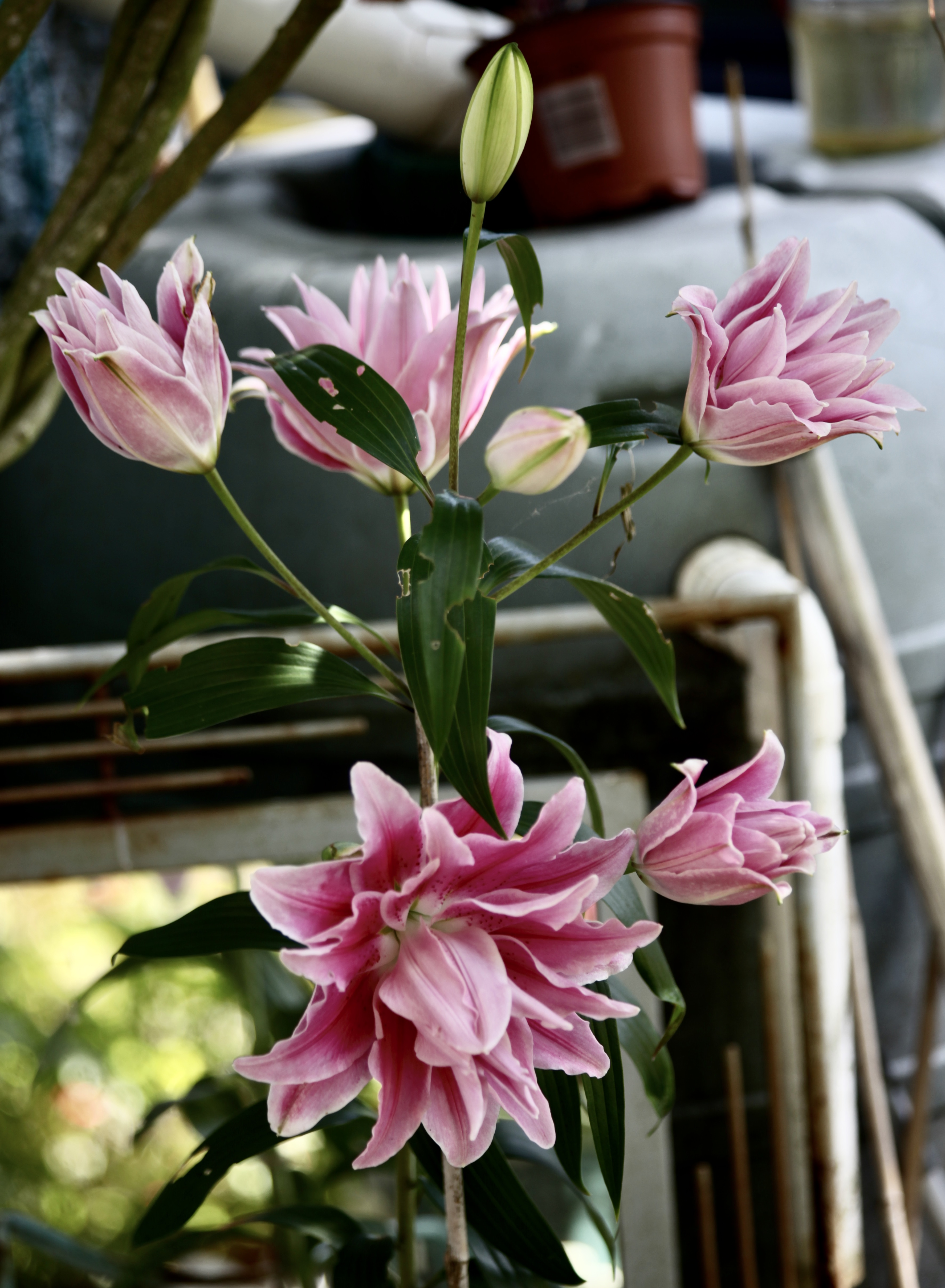 Today's lilies are the heavily scented pale pink double and the freckled beauty seen in better light.
It is the season for dahlias including the two-toned Puerto Rico.
The season for this rhododendron is long over, but the plant doesn't know that.
Pale pink phlox coexist with rich rust-coloured chrysanthemums.
Lady Emma Hamilton and Ballerina dance on in the Rose Garden, while soaring Altissimo and an unknown pink climber once more reach for the skies.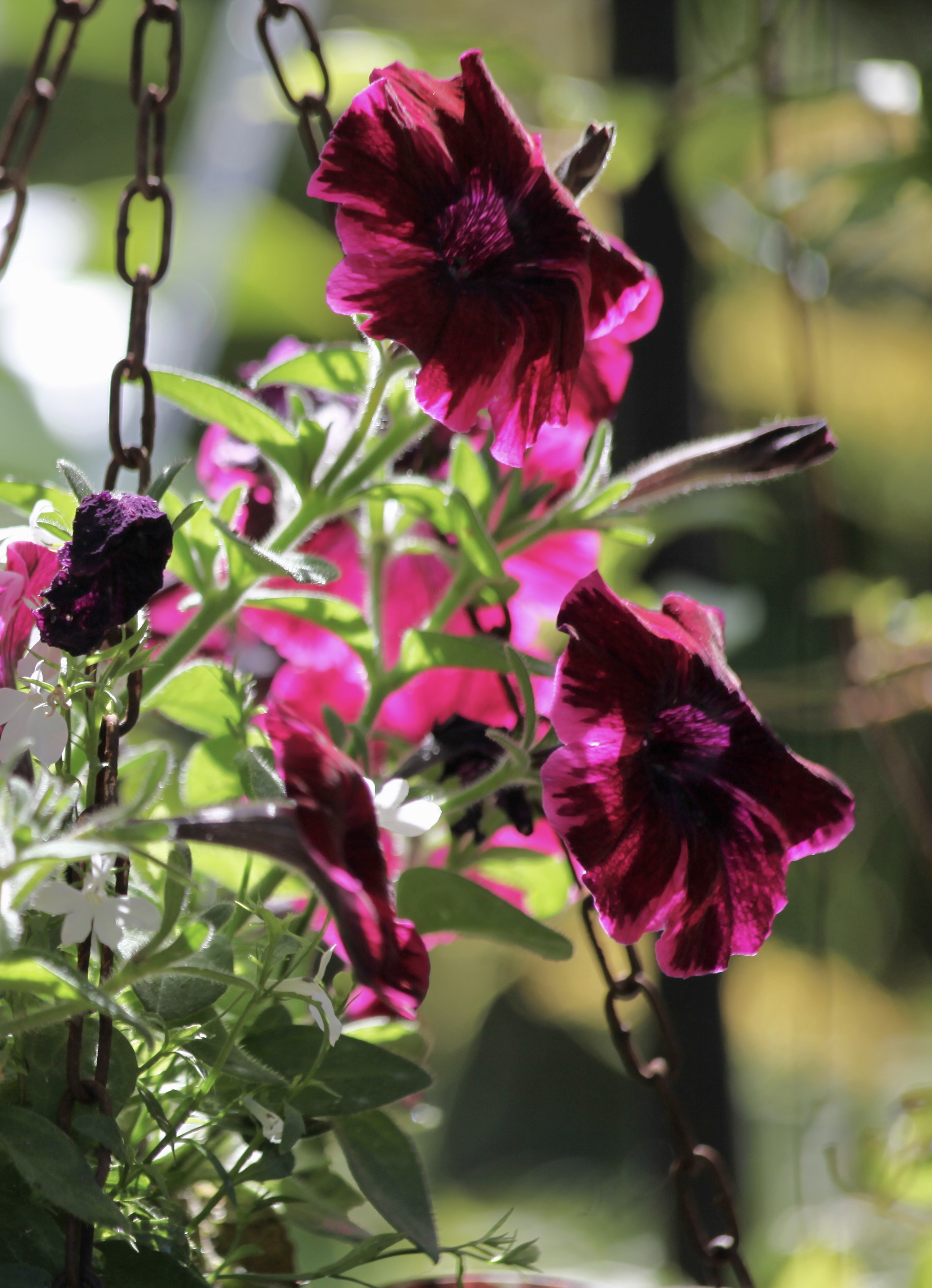 Hollyhocks, rudbeckia Goldsturm, California poppies, petunias, and hydrangea Tricolor all lend their colour.
Much as the Head Gardener tries to train her clematises, some, like this Niobe, insist on trailing where they will.
As always, the galleries can be accessed by clicking on any image, each of which may be viewed full size by clicking on the box beneath it and further with another click.
Later this afternoon Elizabeth visited for a cup of tea and didn't stay for dinner which consisted of Jackie's egg fried rice, mini spring rolls, and tempura and spicy prawns. The Culinary Queen drank Hoegaarden and I finished the Carles.