On this hot, humid, and overcast morning our friend Giles visited for a tour of the garden he had not been able to enter since before the lockdown.
We enjoyed a pleasant catching up, continued over coffee inside.
This afternoon, after filling up with petrol, Jackie drove me to the north of the forest.
The ponies again gathered on Ringwood Road outside Burley, but largely stuck to the verges where they nibbled hedges and left deposits in driveways.
I disembarked at the Smugglers Road car park and climbed a well-trodden pony trail
so dry that it had partially turned to sand.
Various similar tracks wound across the arid moorland hillsides among the banks of purpling heather.
We drove along the lanes around Linwood where woodsmoke filled the air;
and along the cup de sac to Highwood where I aroused the curiosity of a pair of heavy field horses.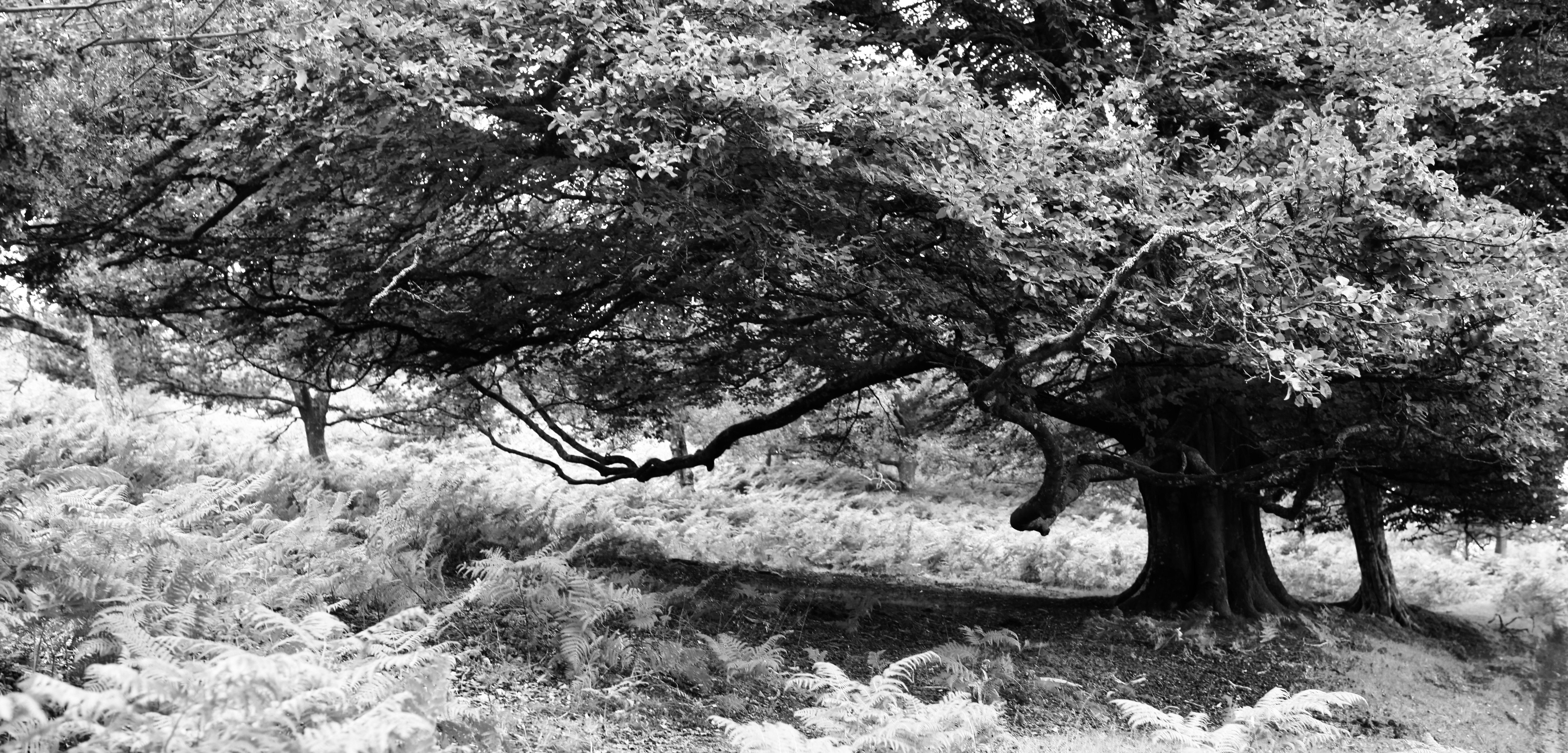 Just outside Ibsley a splendid oak stretched wide its arms.
This evening we dined on lean, slow roasted, brisket of beef; roast garlic potatoes; crisp Yorkshire pudding; crunchy carrots; and tender sweetheart cabbage, with which Jackie drank Hoegaarden and I drank more of the Carles.