On a crisp-cold frosty-bright morning we drove early to Saint John the Baptist Churchyard to make photographs showing it in a better light than yesterday.
Bramble stems and various leaves in the hedgerows opposite the cross-carved entrance gate were outlined in bright white pigment. The gate picture is Jackie's.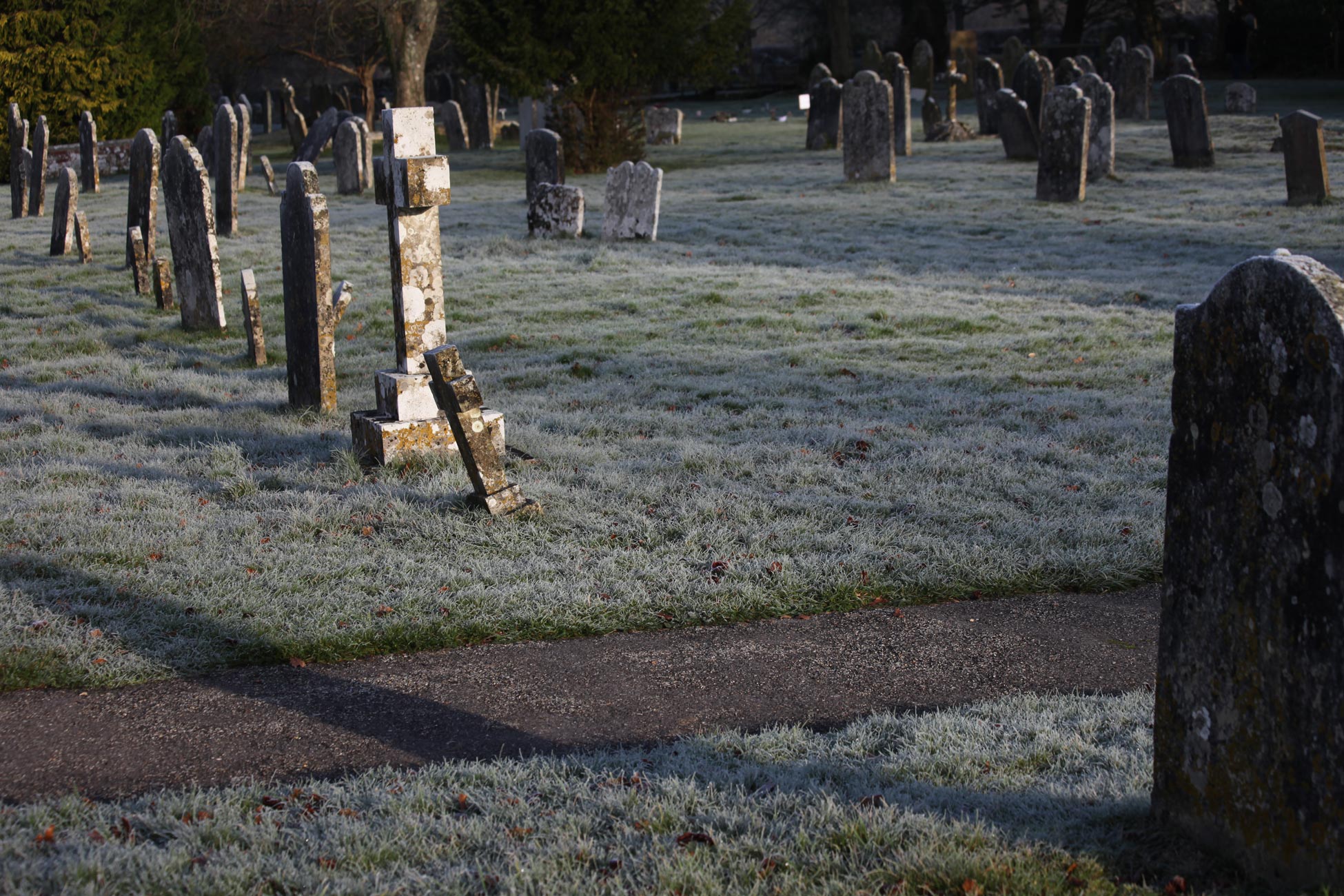 We both made general views. The more colourful three of the last four in this gallery are by Jackie, who tended to look out to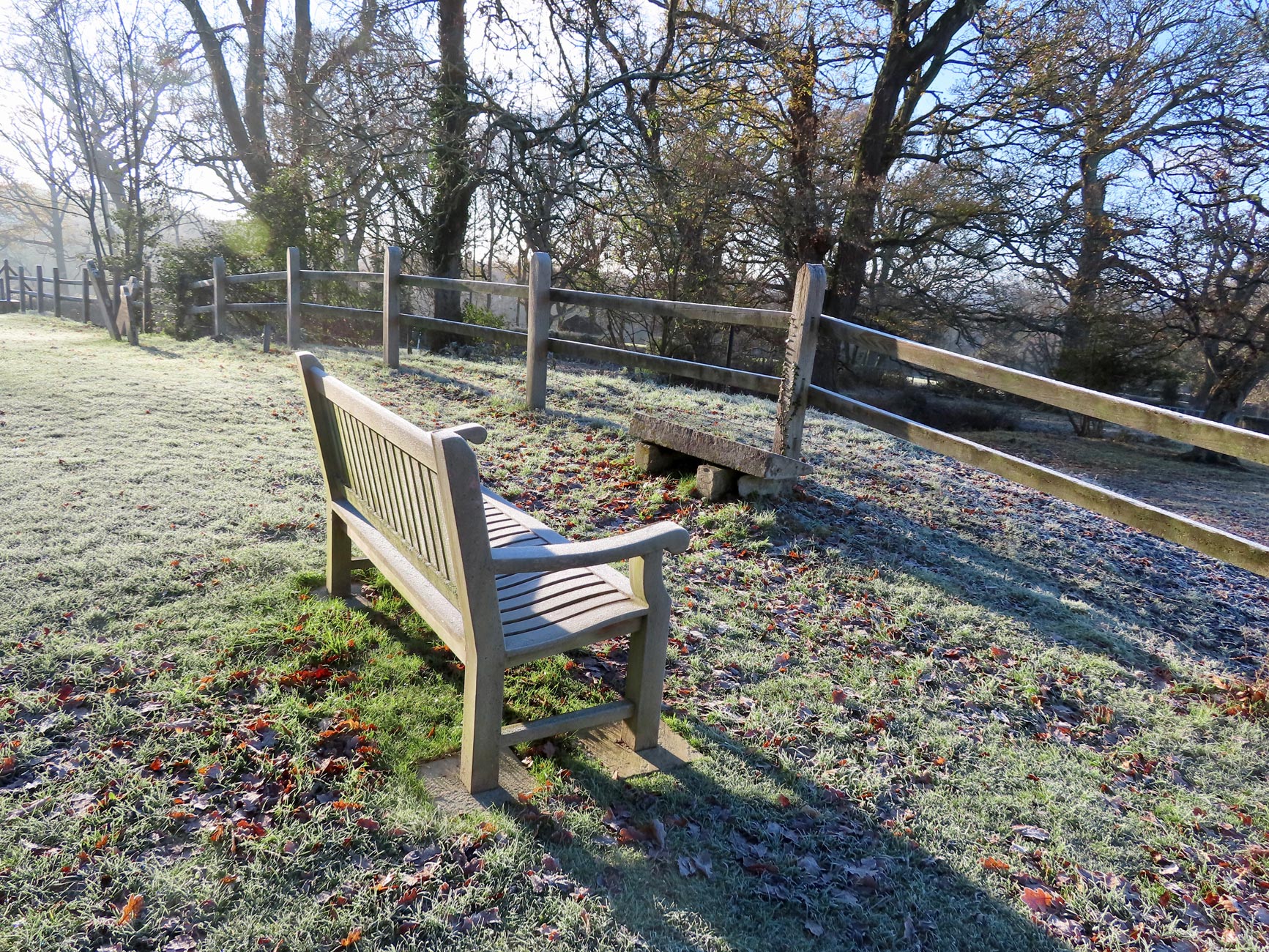 the views beyond; and up to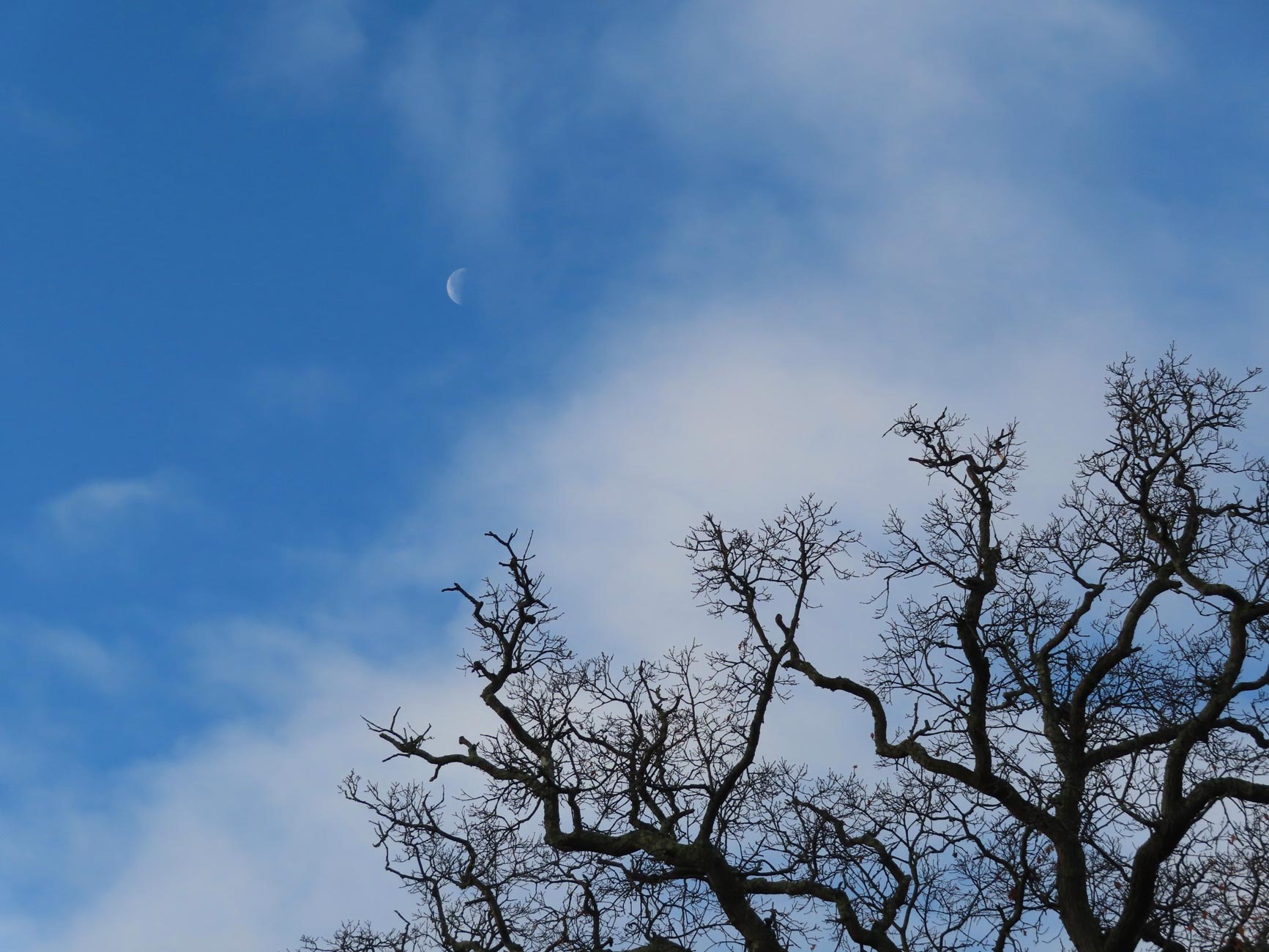 a singing blackbird trilling to the crescent moon.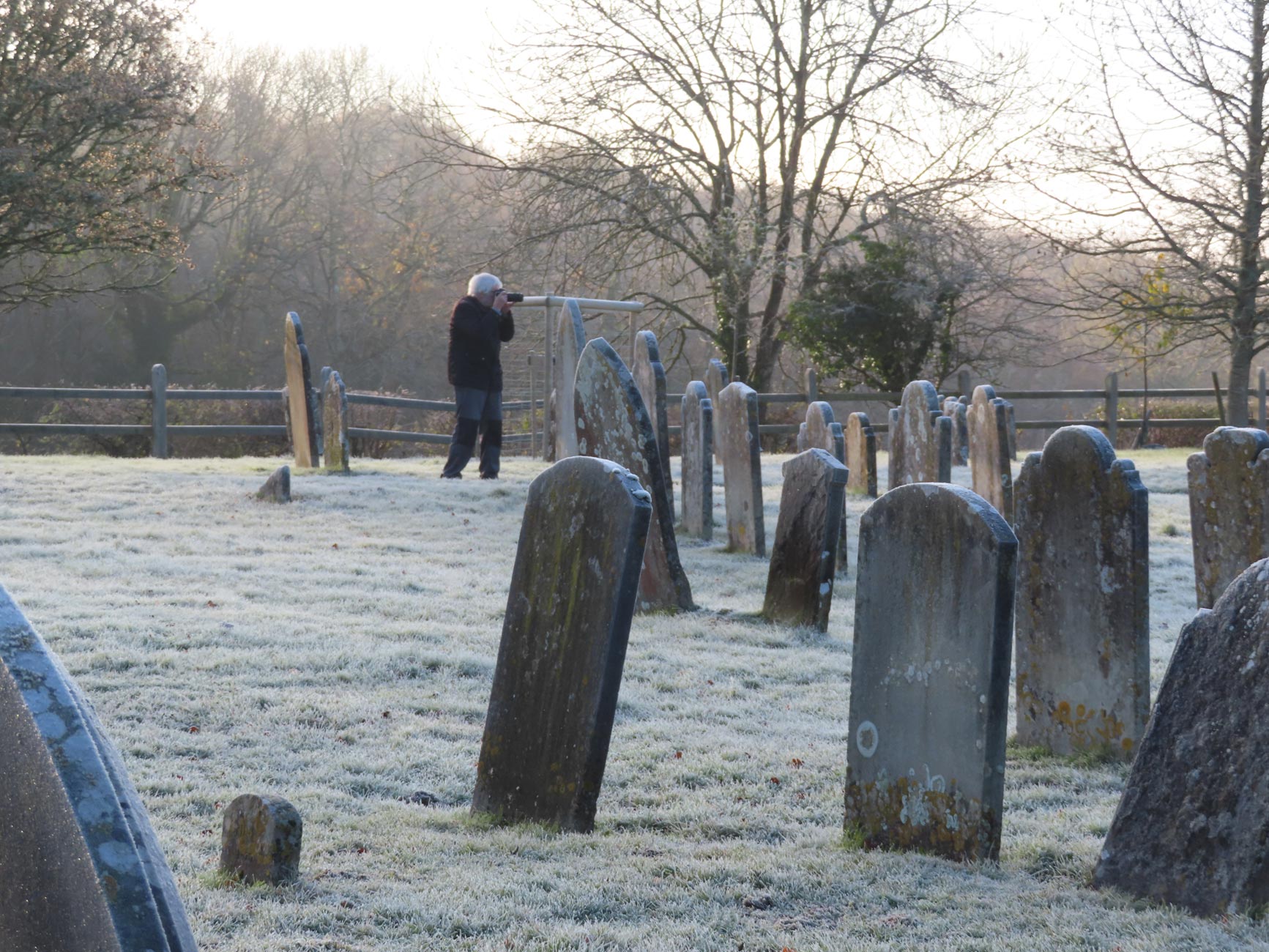 We also photographed each other,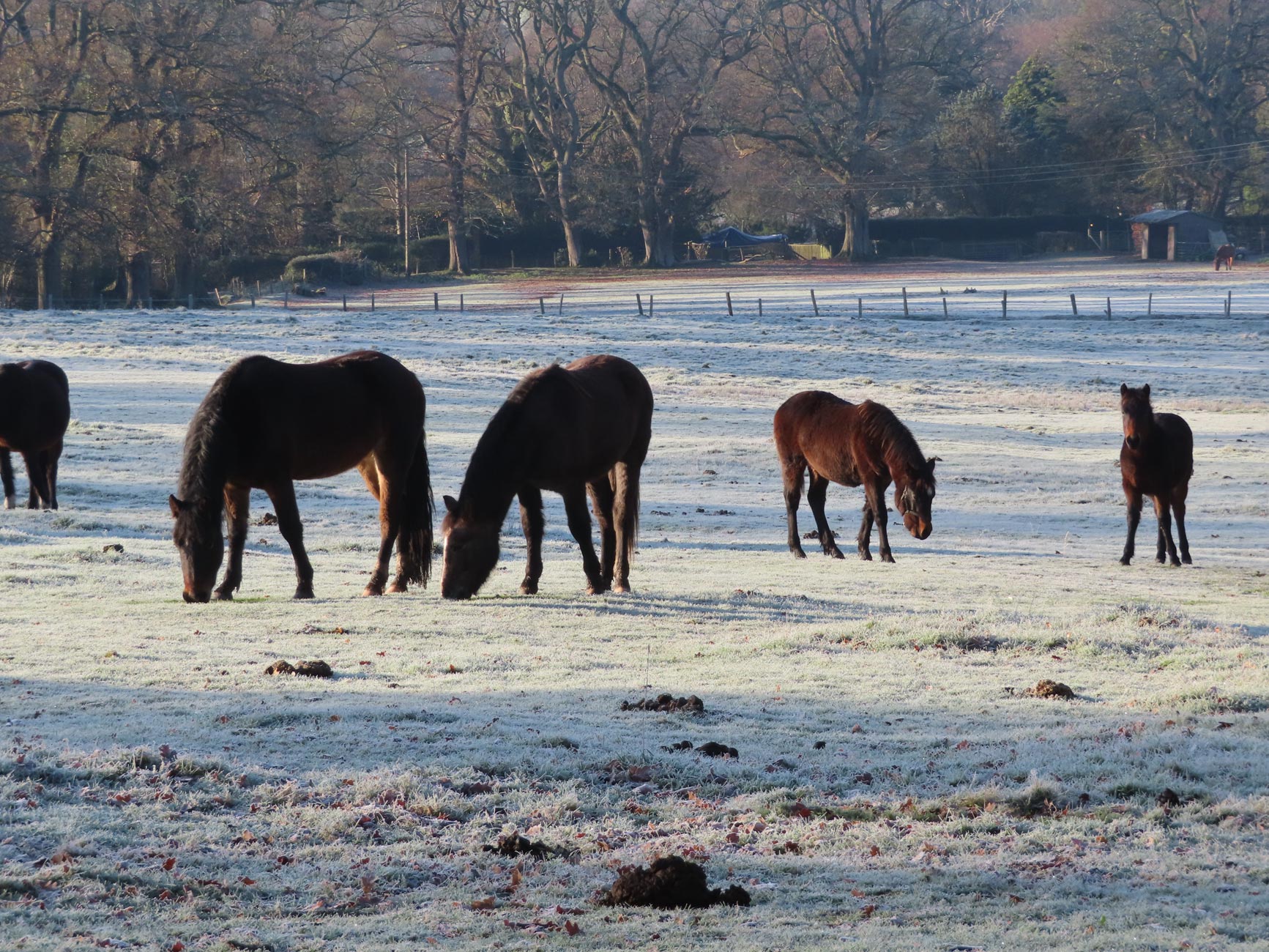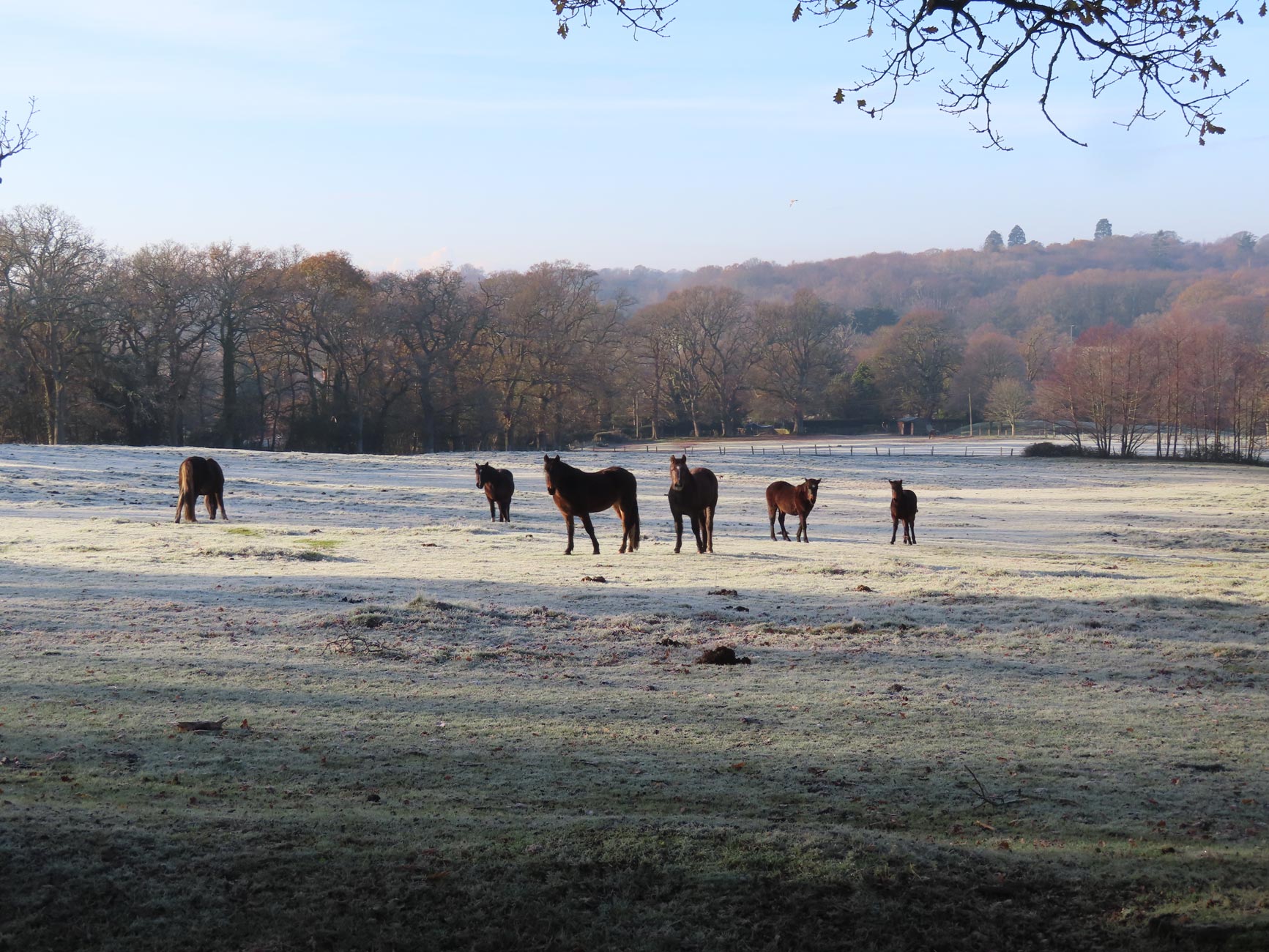 and grazing ponies in frosty fields. Mine is the third image.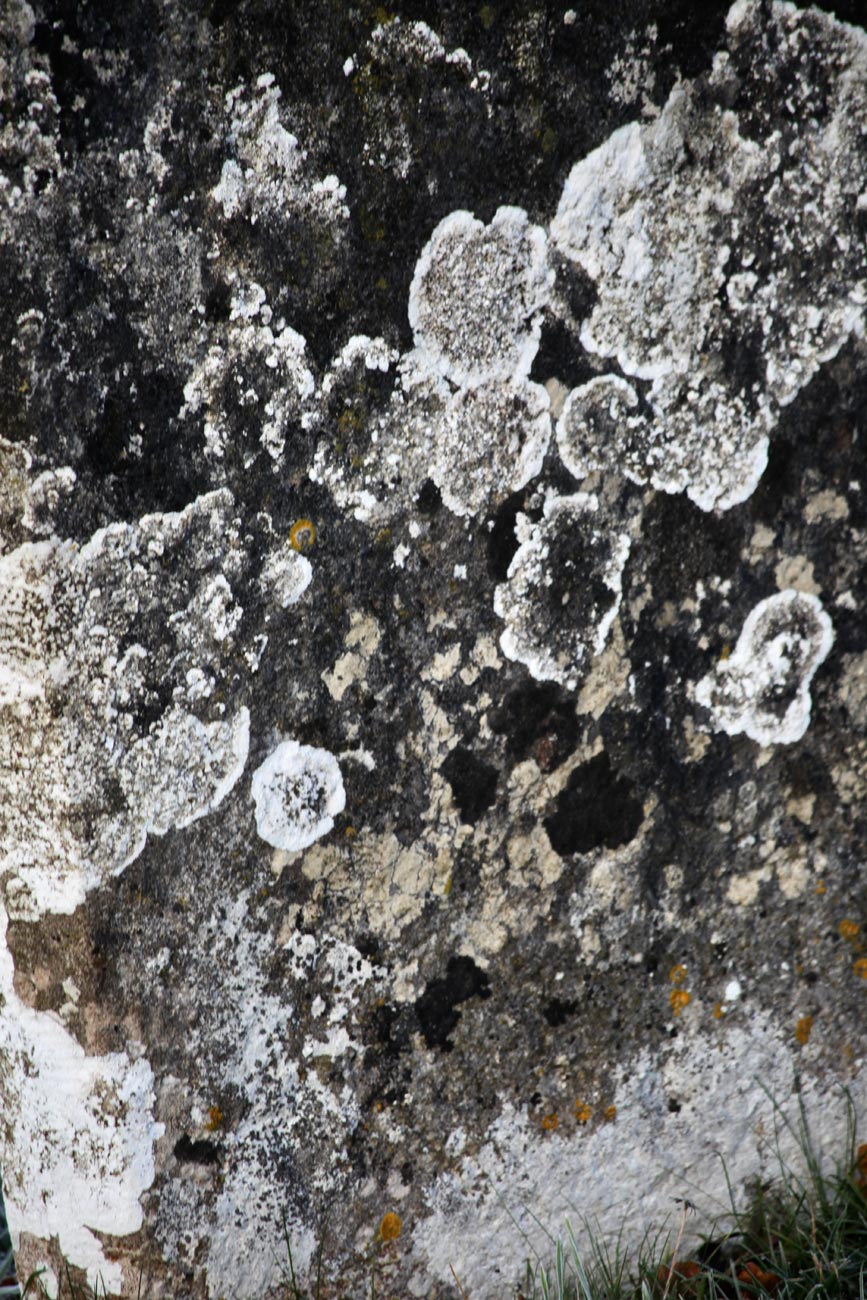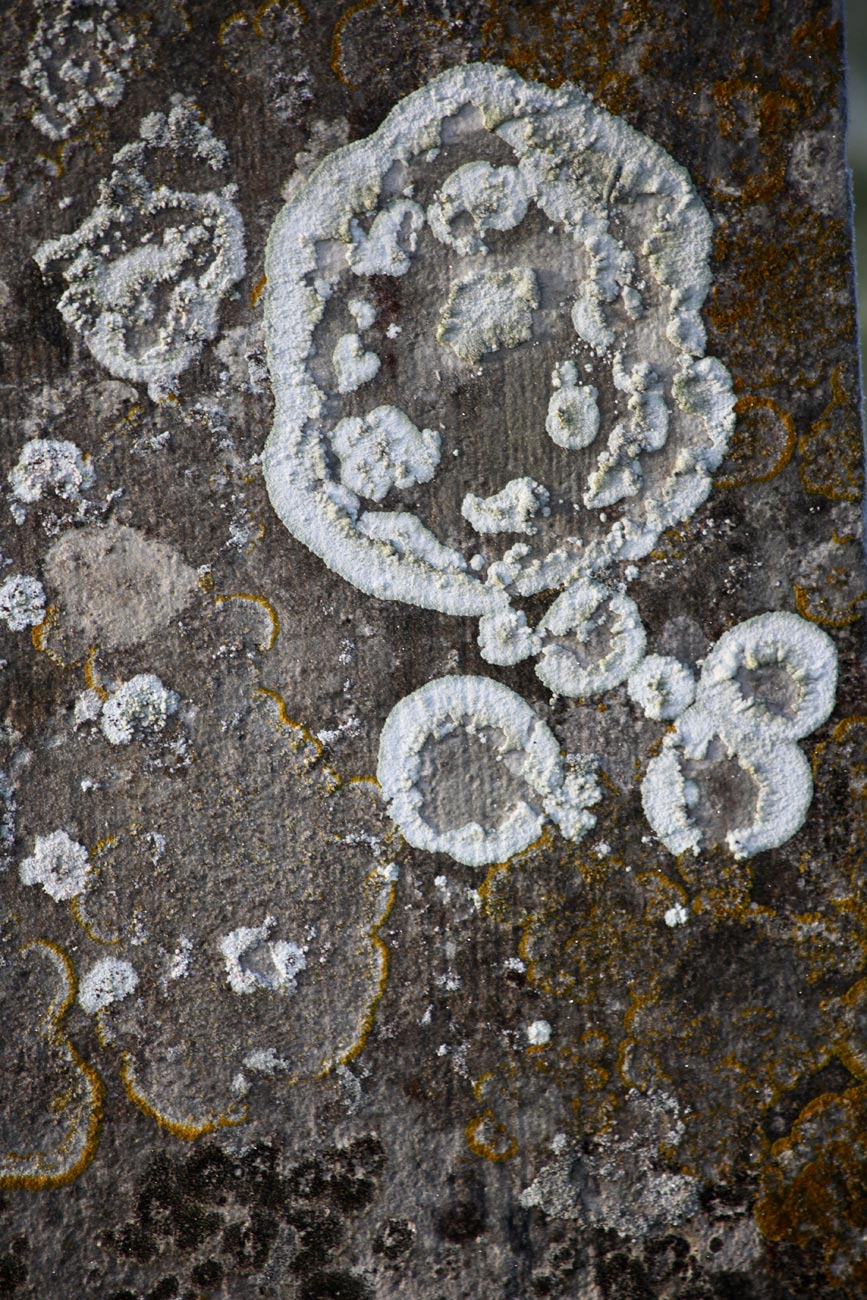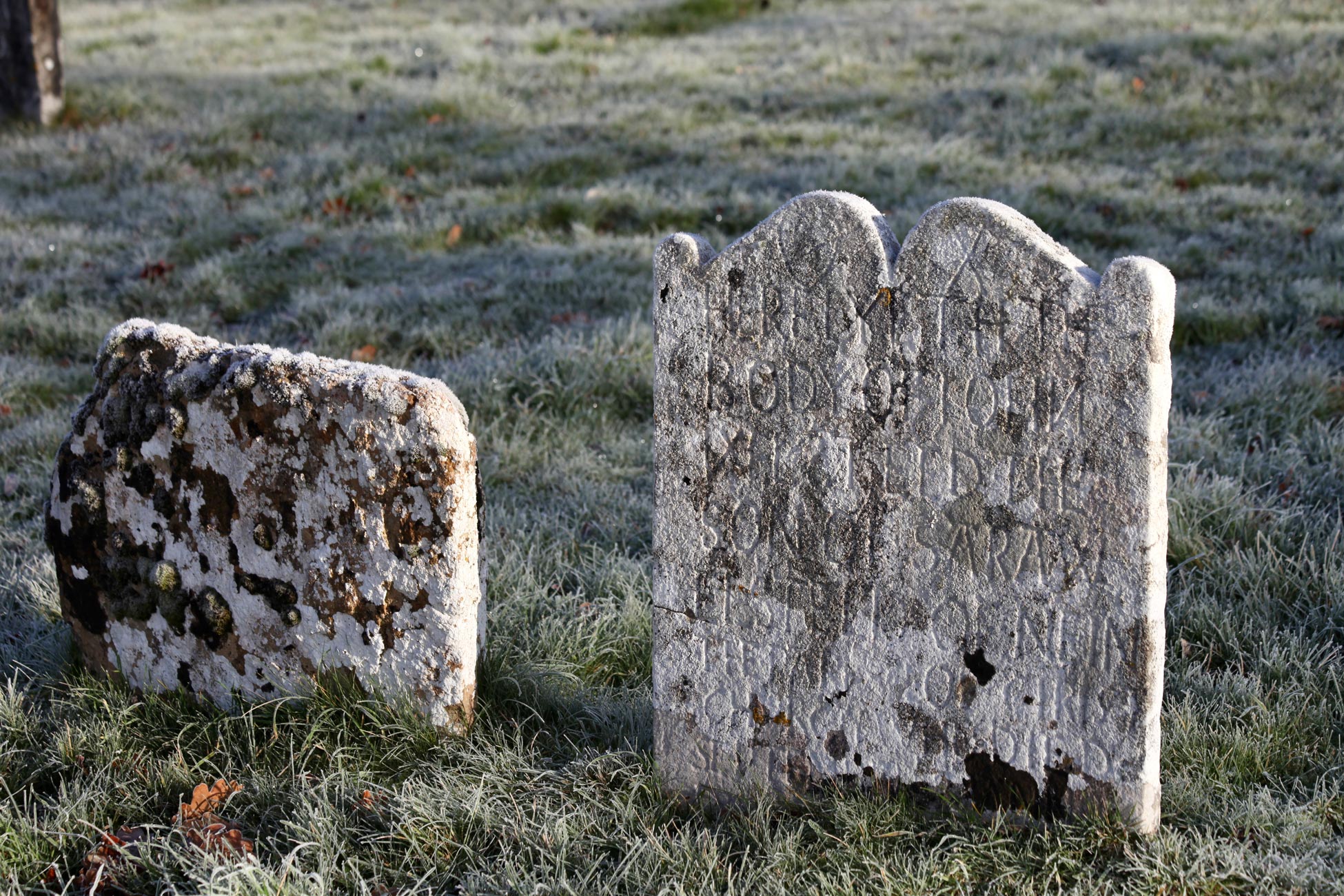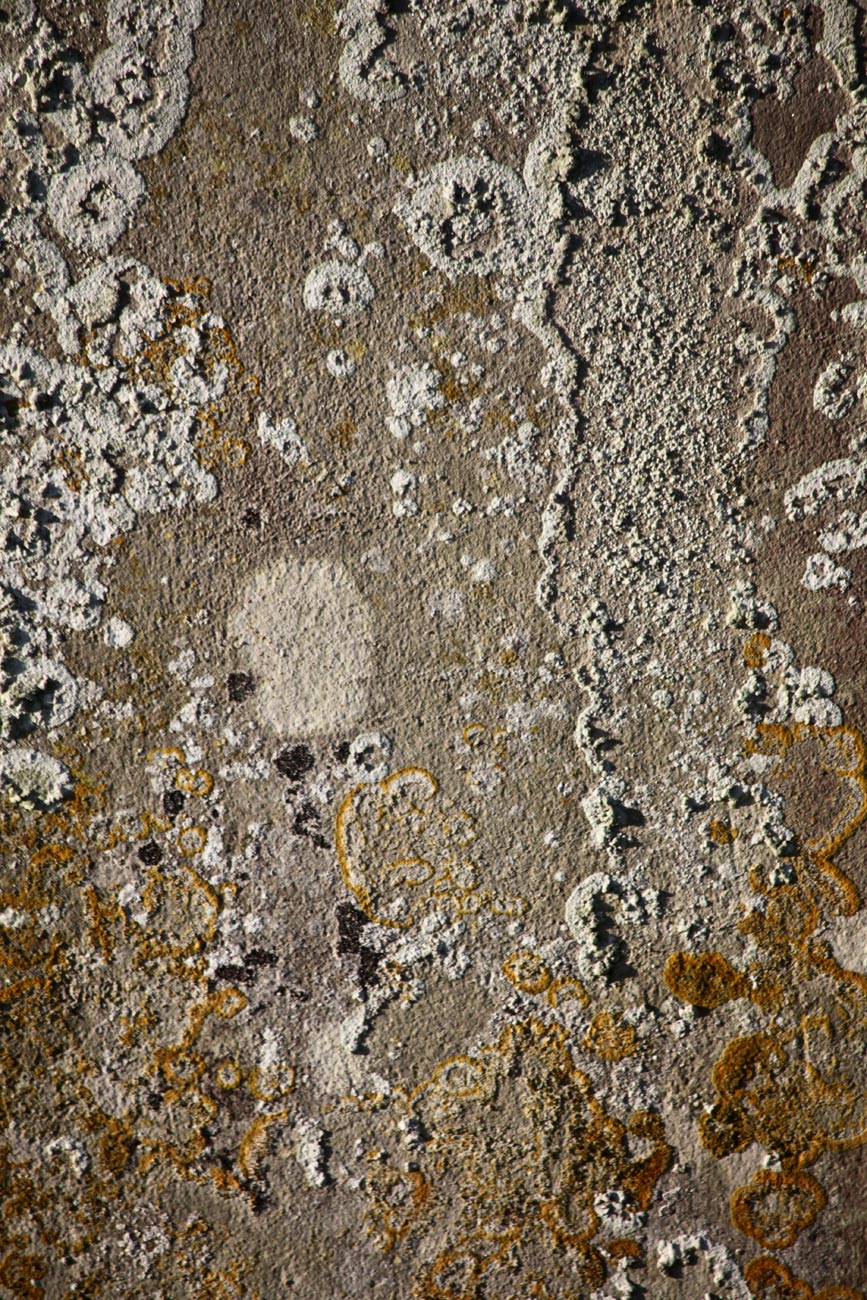 I focussed on the colours and textures of the lichen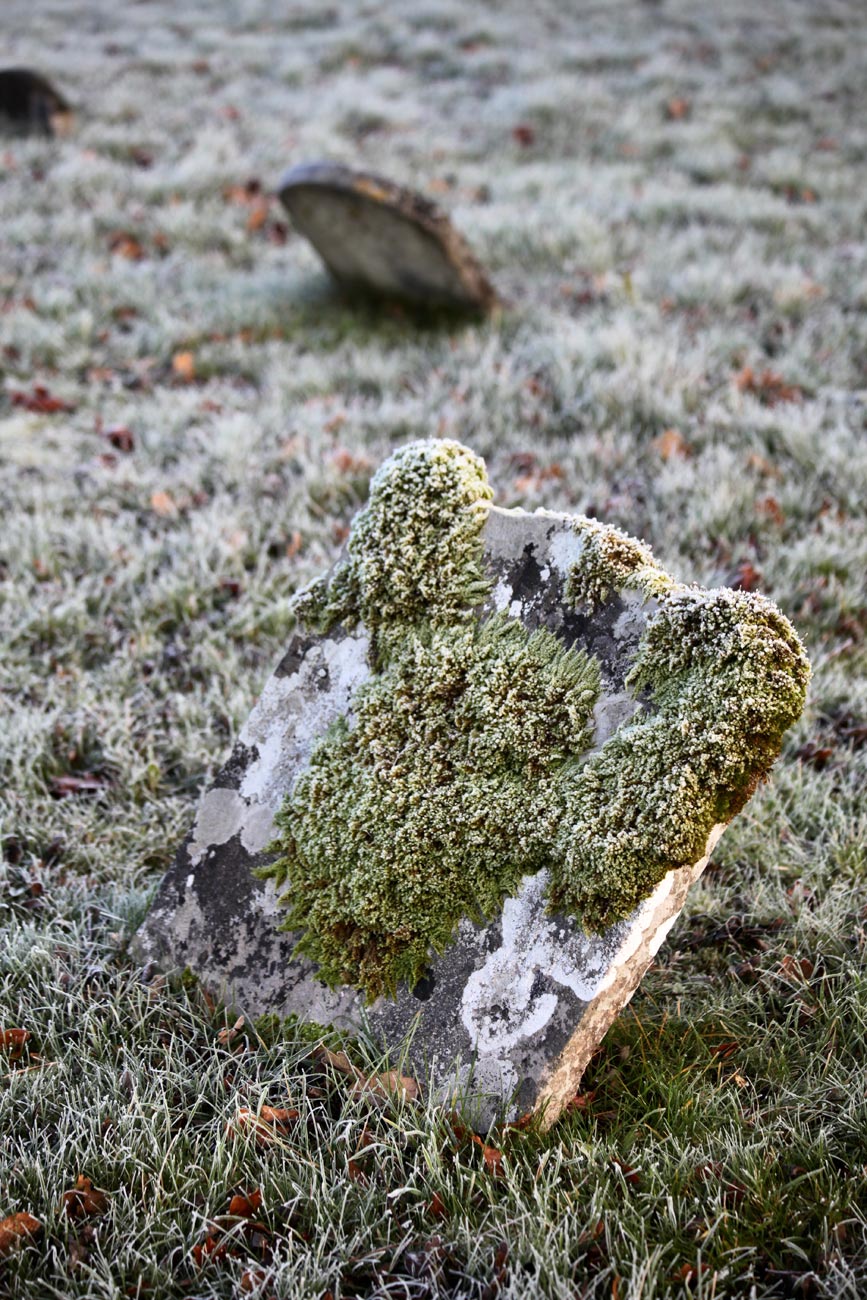 and moss.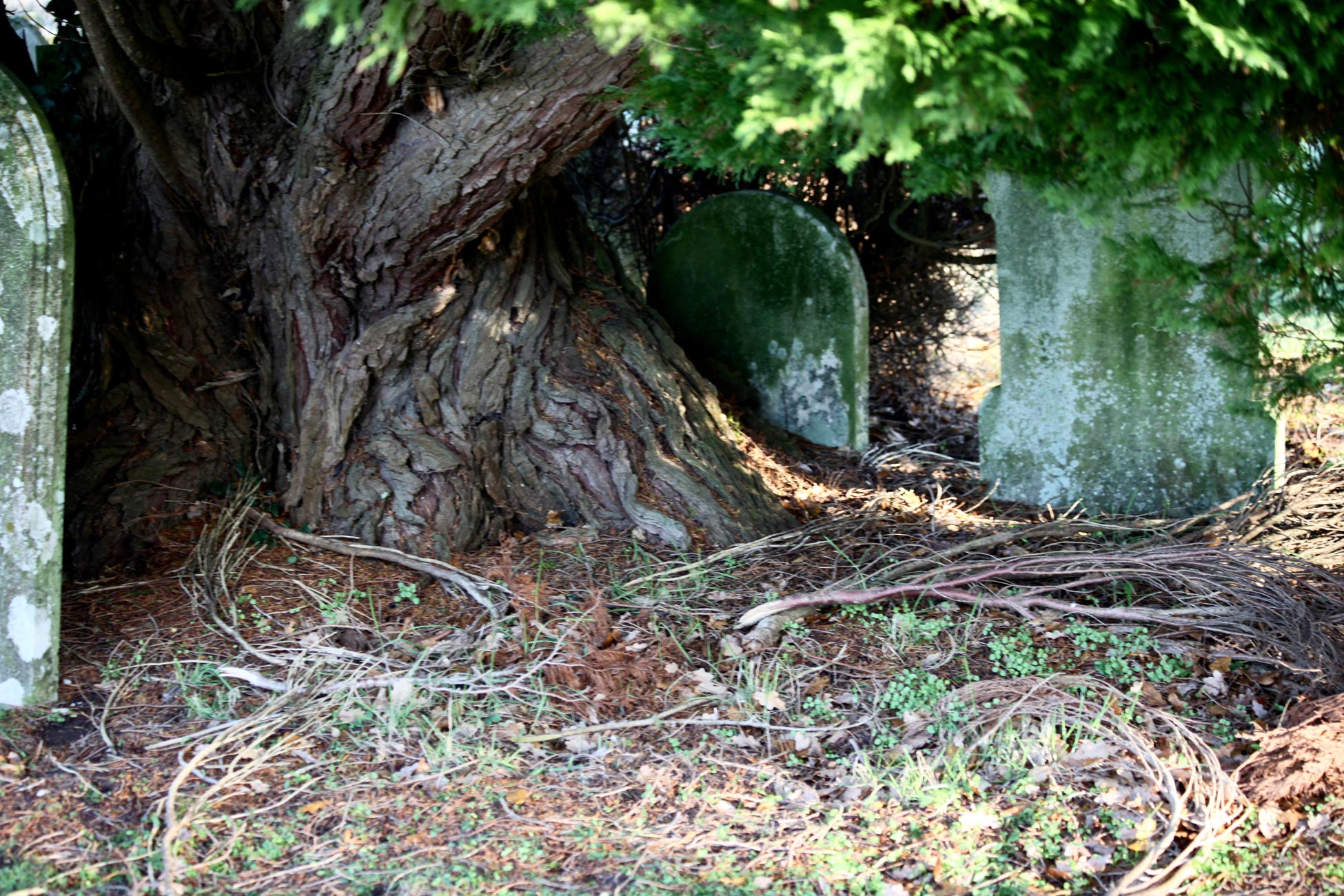 We each had a different take on the ancient yew tree.
A frosted wreath, an autumnal oak, and a fallen stone, caught my eye.
Jackie's individual tombstones included
that of Hetty Ada Plumbly and her 3 day old son, Frederick. Hetty was the wife of Archibald George Plumbly (1895-1970). Was the death of the mother occasioned by little Frederick's birth? Did Archibald, who had no more children, never marry again?.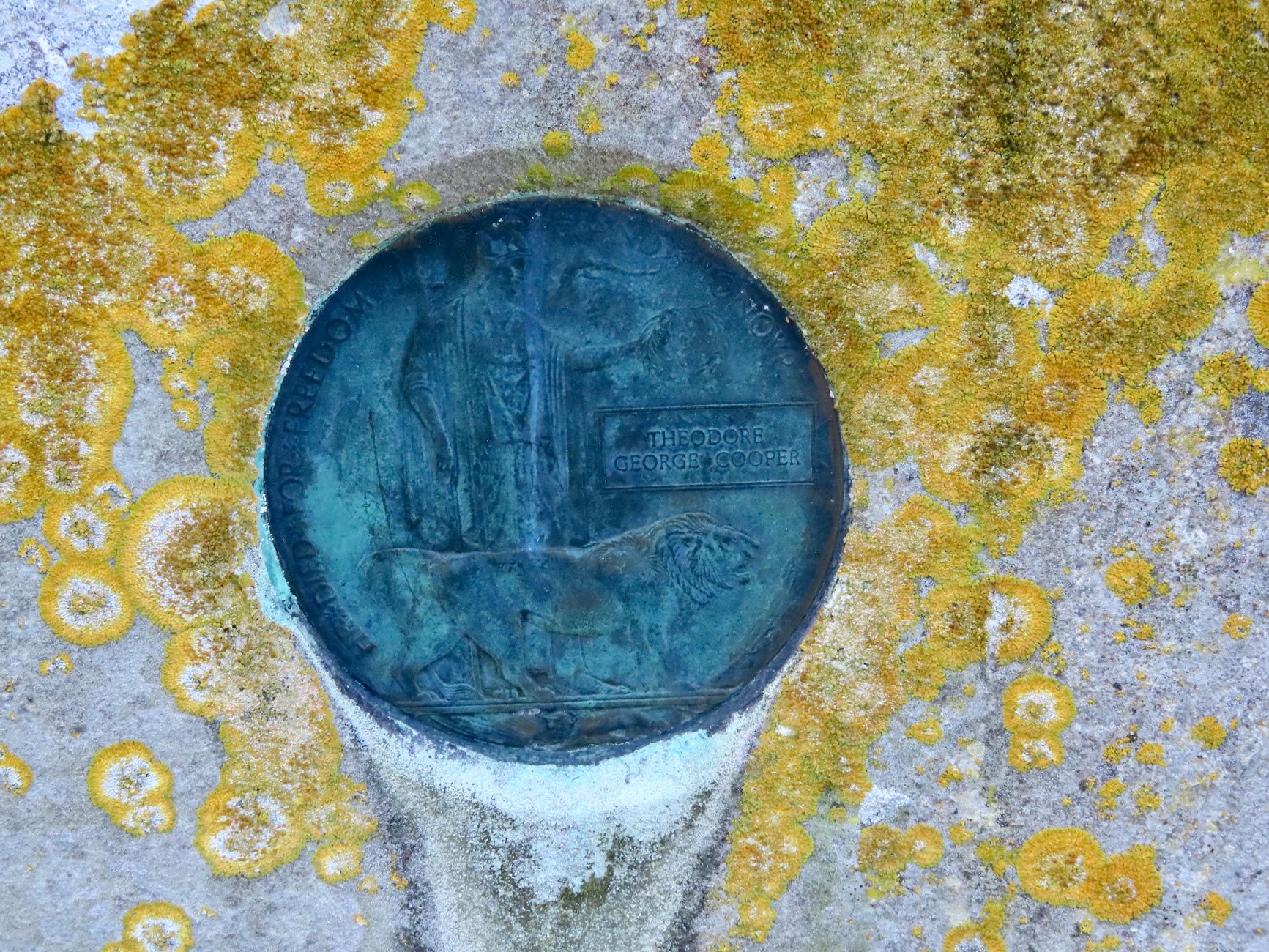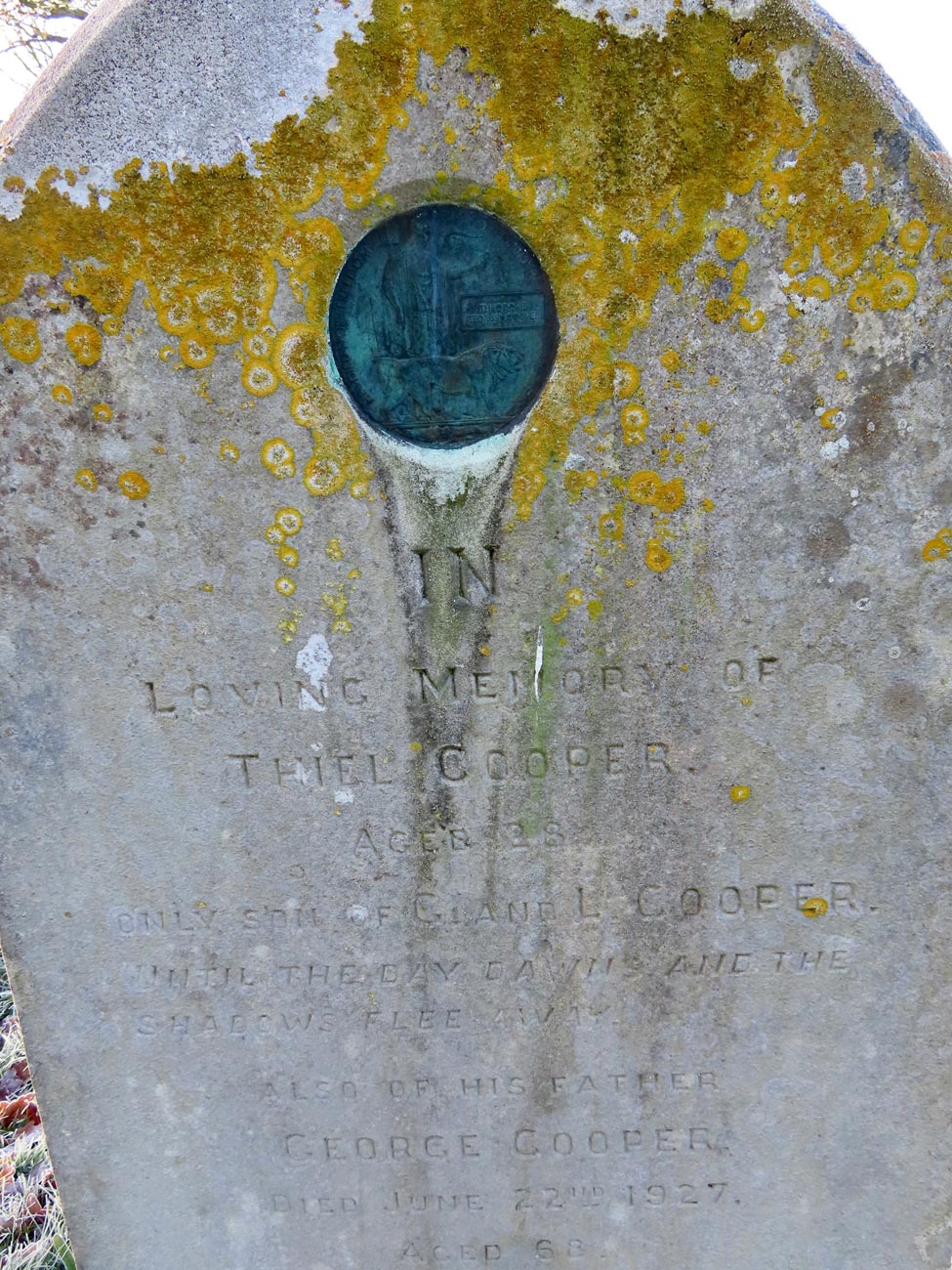 Jackie also found two stones framing death medals: those of Theodore George Cooper, joined later by his father, George; and of Edward Drodge who shared his mother's grave. Death medals were sent to the relatives of every casualty of The Great War. Given that Edward's mother, Alice Emily, predeceased her son. we wonder who inserted the medal.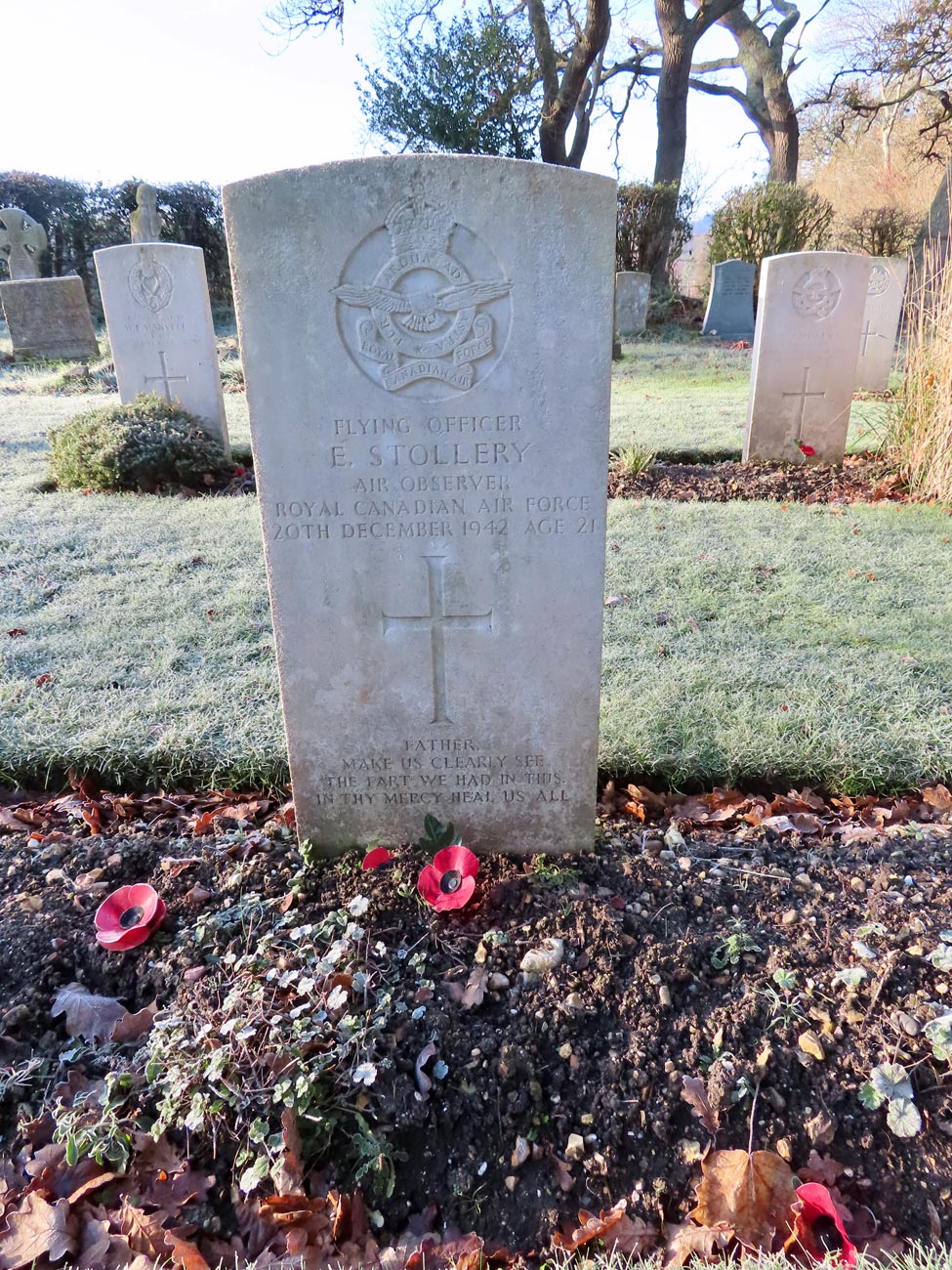 Two among the Canadians who died in the Second World War, namely Flying Officer E Stollery and Sergeant B.W. Turner lie in the war graves section.
We were unable to decipher the wording on the gravestone of an 8 1/2 year old girl also photographed by the Assistant Photographer.
Her last gravestone detail consists of a hand, despite missing two fingers, grasping a feather and a glass ball.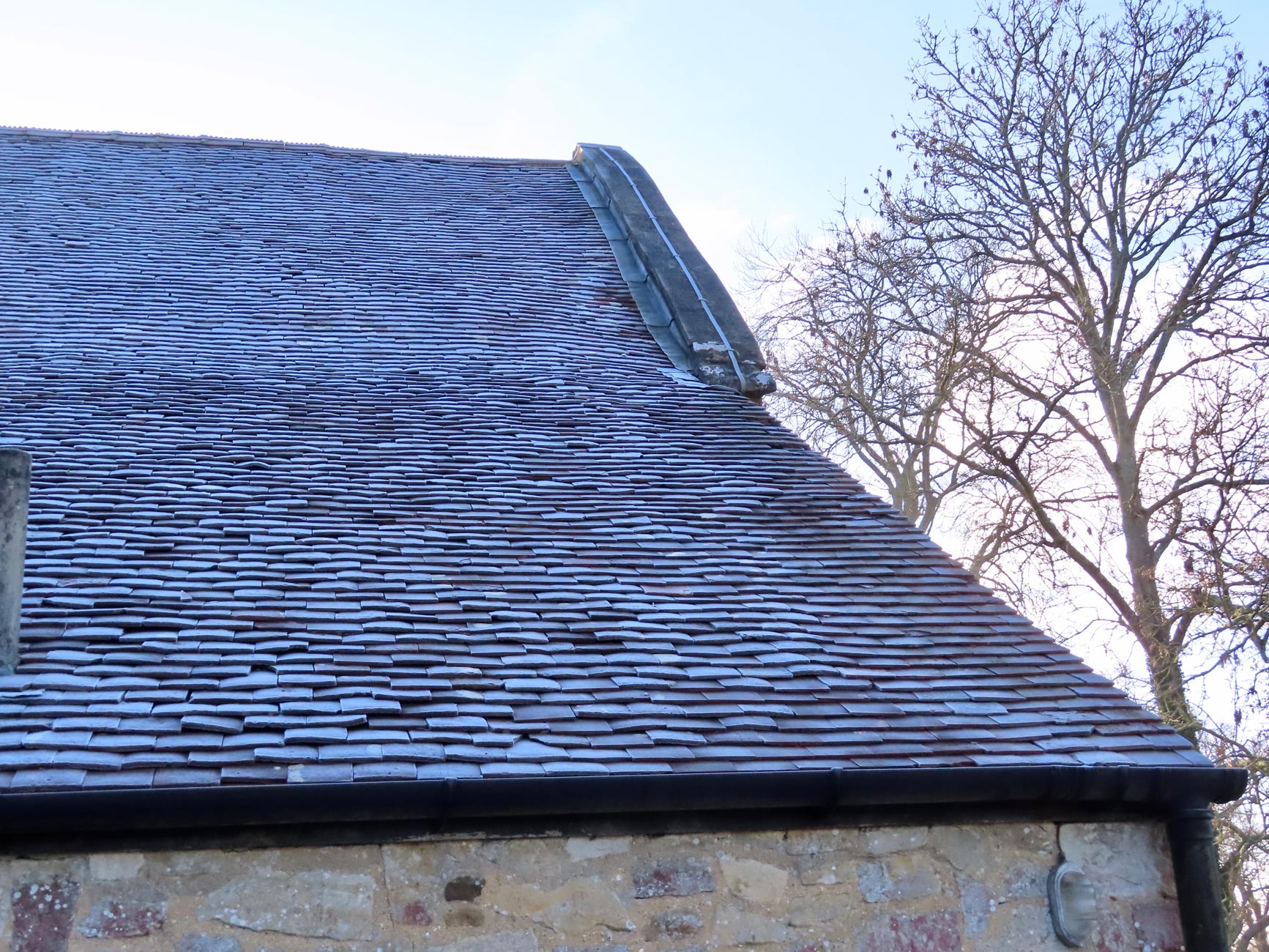 Jackie also produced images of the church roof and weather vane.
On our return home we enjoyed the play of light on Church Lane and the playfully decorated postbox on Pilley Hill.
I spent the rest of the day drafting this, and was certainly ready for dinner consisting of baked gammon and herby pork chipolata sausages; creamy mashed potatoes; juicy ratatouille; crunchy carrots and cauliflower, with which Jackie drank Hoegaarden and I drank more of the Recital.