The weather today, albeit dry, was at its most gloomy.
Even the animals kept away. When we took a brief forest drive there was a definite dearth of donkeys and a patent paucity of ponies,
except for a few grazing alongside Furzey Lane at Beaulieu. The first grey in this group, and the lone bay both bear the scars of torn fur. Maybe that is why the smaller bay gave the gentler grey a hefty kick out of the way before continuing with the matter in hand.
On our return I finished reading Charles Dickens's third Christmas book, namely 'The Cricket on The Hearth – A fairy tale of home'. I am happy to report that our great Victorian novelist, in this work, has recovered the deft touch that eluded him in 'The Chimes'. This magical mystery story is well constructed, keeps the reader wondering, and contains all the writer's ready humour and wry description. Beginning in a fog, all is revealed in a neatly packaged ending.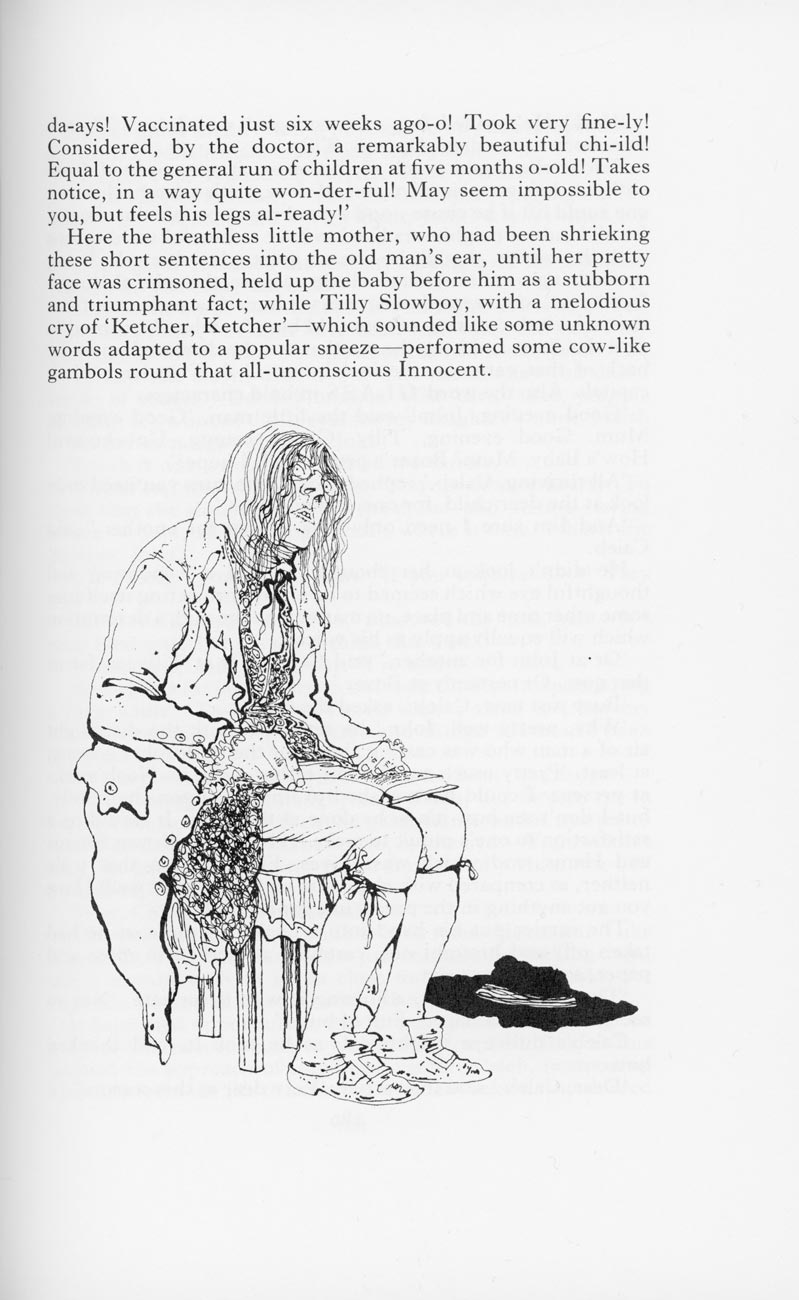 My Folio Society edition is enhanced by the apt illustrations of Charles Keeping, the frontispiece featuring a foggy scene.
This evening we dined on a second sitting of Hordle Chinese Take Away's excellent fare with which Jackie drank Hoegaarden and I drank more of the Malbec,