On a dank-dull afternoon we drove to Milford on Sea pharmacy for a repeat prescription, with a loop round Keyhaven's Saltgrass Lane on our return home.
Occasional walkers, like this couple looking across the Solent to the Isle of Wight and The Needles, made their way along the sparsely populated clifftop promenade.
We followed a steady jogger along Saltgrass Lane until we paused to photograph walkers and dogs on the Hurst spit alongside which idle sail boats were moored.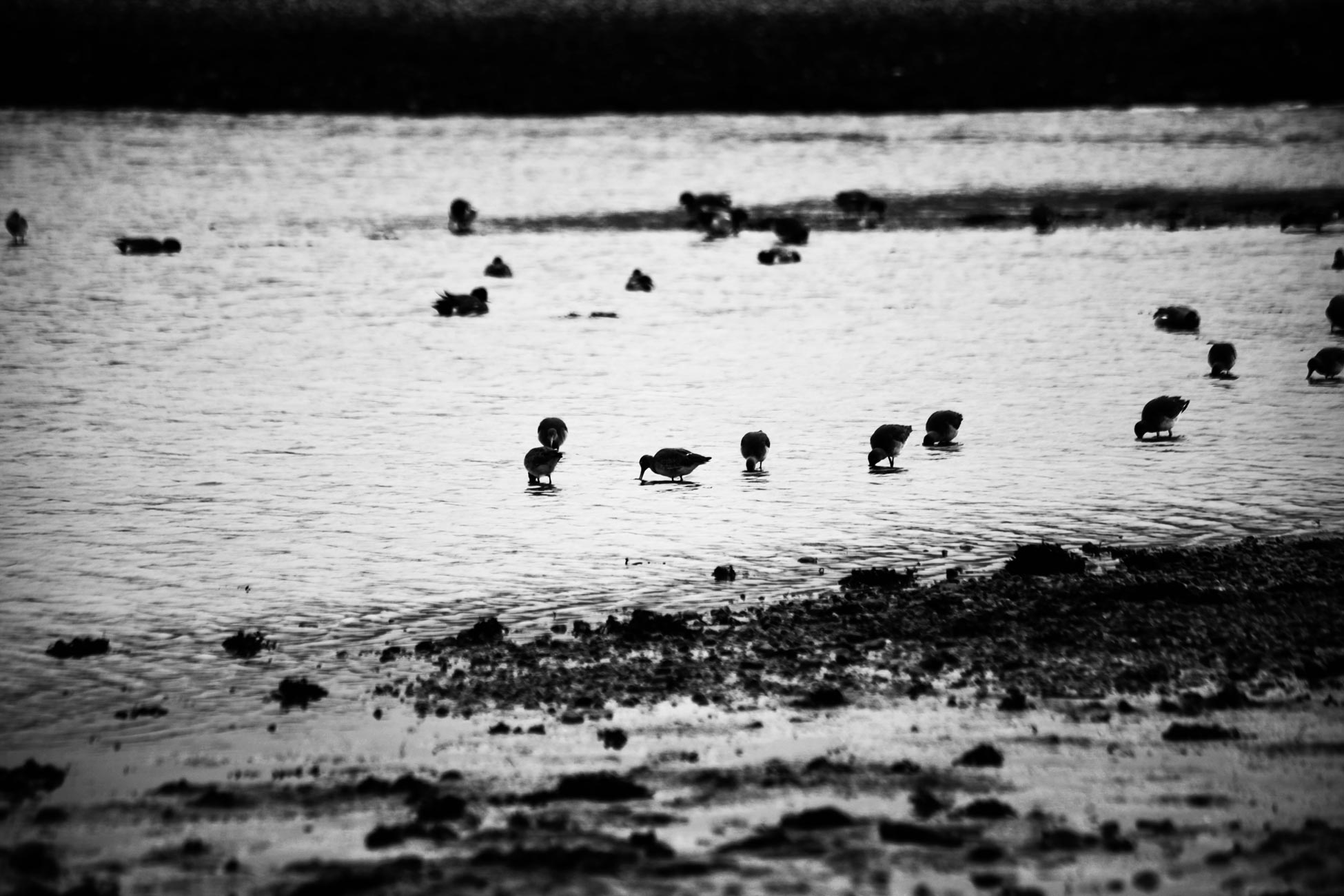 Curlews and turnstones (I am grateful to Quercus for identifying the latter in his comment) fished the shallows;
an elegant swan sailed among resting gulls,
one of which passed the time of day with a trailing cygnet.
This evening we dined on Jackie's especially spicy pork paprika; boiled potatoes; crunchy carrots; and tender runner beans, followed by aromatic rice pudding laced with a dollop of strawberry jam with which she drank Hoegaarden and I drank more of the Malbec.