After another wet morning I made a set of A4 prints of his last session on our roof for Barry, then scanned the next five of Charles Keeping's illustrations to 'Little Dorrit'.
In 'The cloudy line of mules hastily tied to rings in the wall', our vision is certainly clouded.
With 'He found a lady of a quality superior to his highest expectations', both author and artist have the tongues firmly in their cheeks.
'As they wound down the rugged way, she more than once looked round', depicts the slender limbs of these beasts of burden. The circle of the sun balances the picture nicely.
There is a wealth of period detail in 'I write to you from my own room at Venice'.
'To the winds with the family credit!', cried the old man', displaying far more animation than we have seen before.
Later this afternoon the weather brightened and we took a drive to Longslade Bottom, a favourite venue for
walkers and frolicking dogs.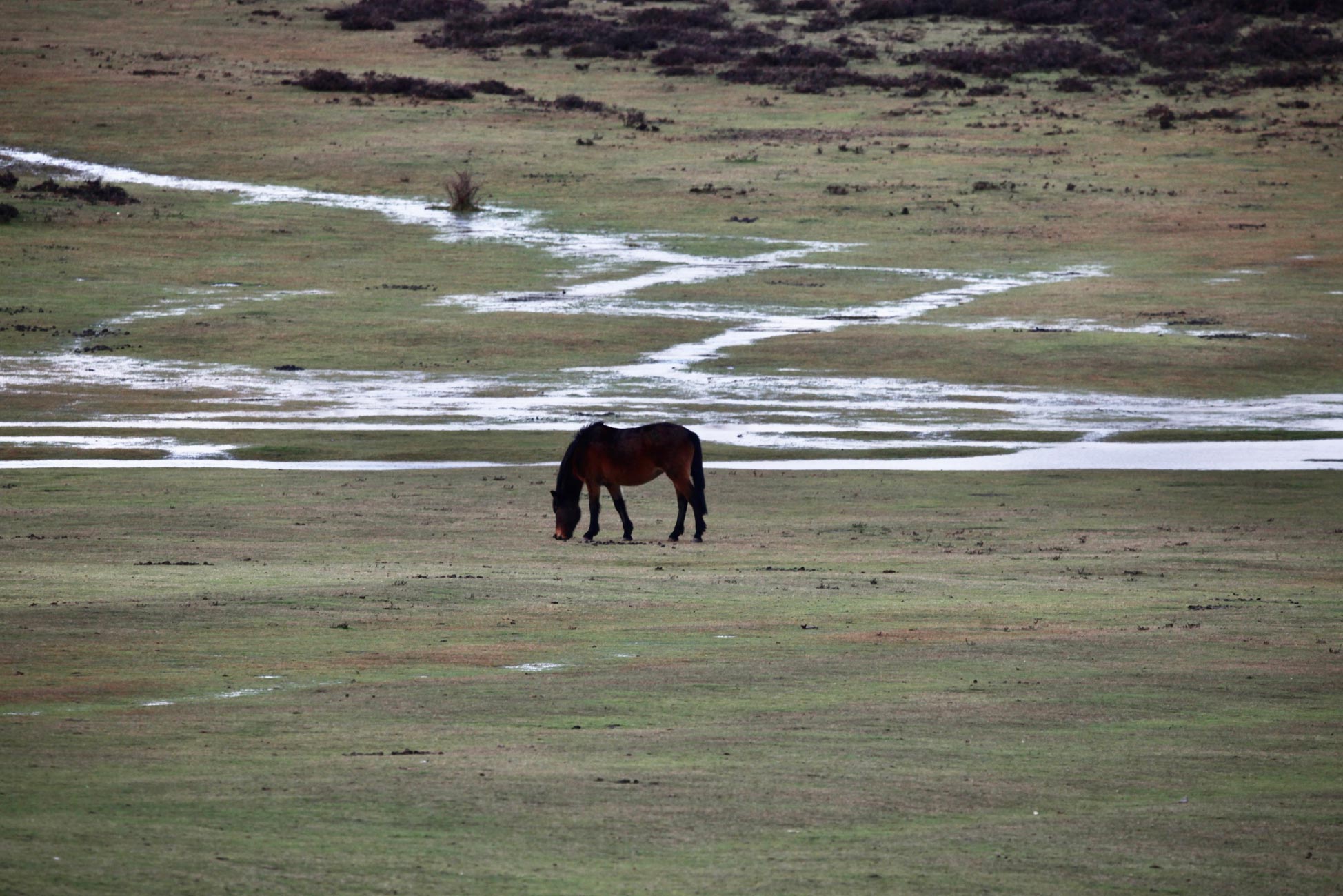 The stream at the bottom of the slope is a Winterbourne – only flowing in winter.
Keep an eye on the young woman with two children beginning to make her way back up the slope.
Ponies quietly crop grass and crows noisily gather in the treetops.
As I ambled down the slope, who should I pass but the woman, now struggling with the two children, who still managed to find the energy to respond to my greeting.
Can anyone spot the changes in the writhing burdens?
Having reached their vehicle the battle to install the children inside it continued against a threatening sky to the shrieks of "I don't want to".
Particularly having watched so many children and dogs on these slopes, I must mention that the piles of canine excrement which I needed to avoid rivalled those of the ponies. Do the dog owners have any idea of the danger that what they leave to fester among the grass presents to children? (Anyone who doubts this should read John Knifton's comment below).
This evening we dined on Jackie's tasty chicken and vegetable stewp, with which she drank Hoegaarden and I drank Macon vin de Bourgogne 2019.