On a decidedly dank morning we took a damp drive to Ferndene Farm Shop via Otter and Everton Garden Centres. We didn't find what we were looking for in the garden centres, but the Ferndene shop was well stocked and not crowded.
We returned home via Holmsley and Forest Road.
Although there were a number of walkers on Forest Road,
where Jackie parked the Modus while I wandered woodland with my camera,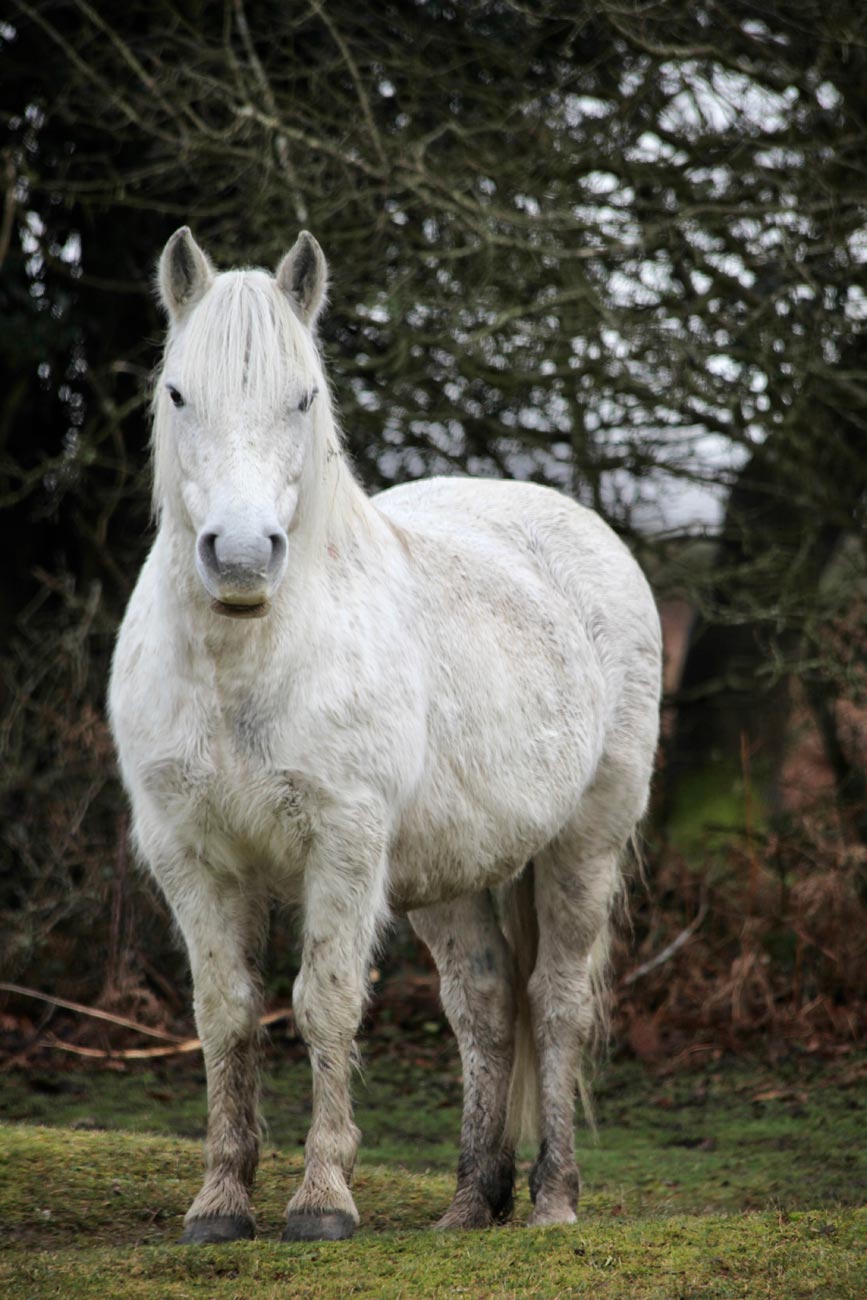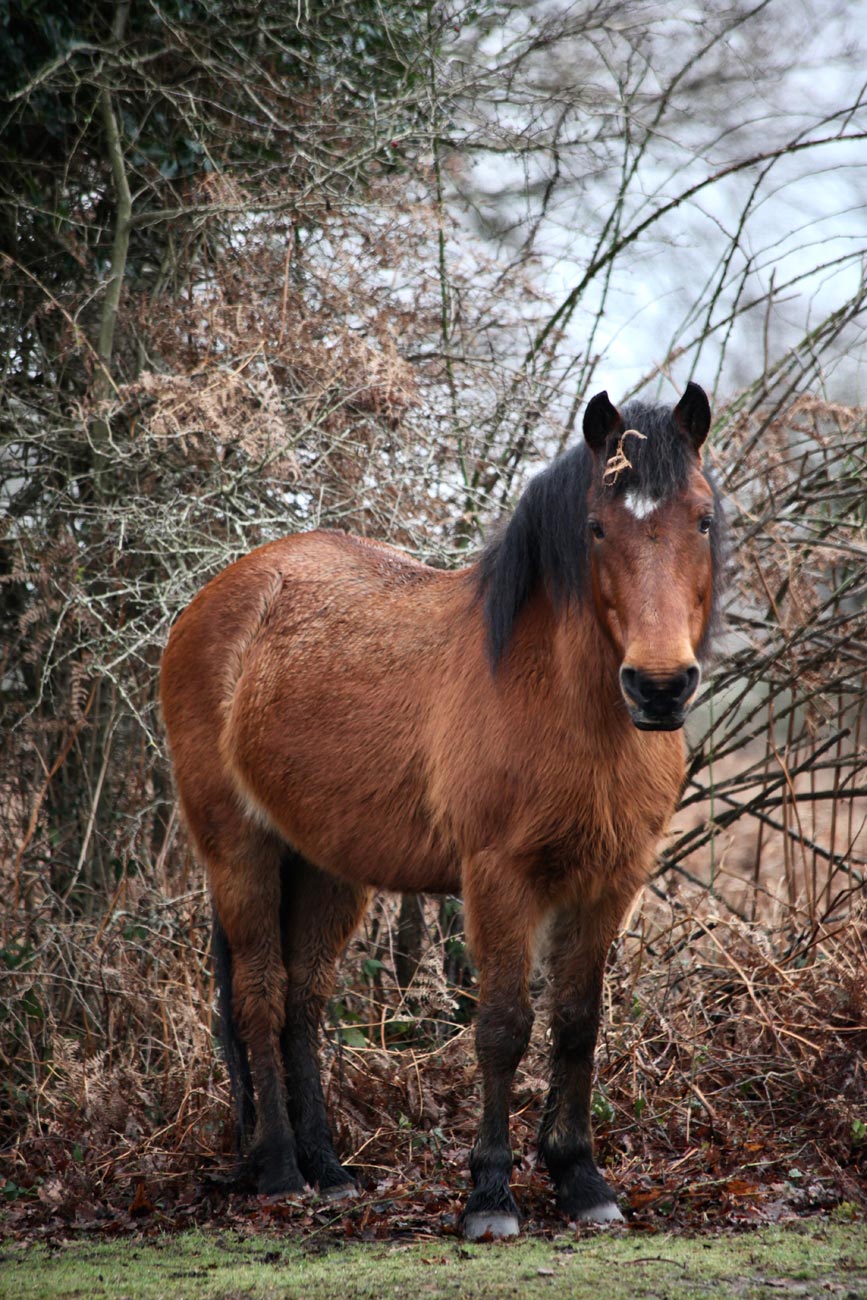 just three sheltering ponies beside Burley Golf Course seemed to be only ponies we would see.
I squelched across the muddy terrain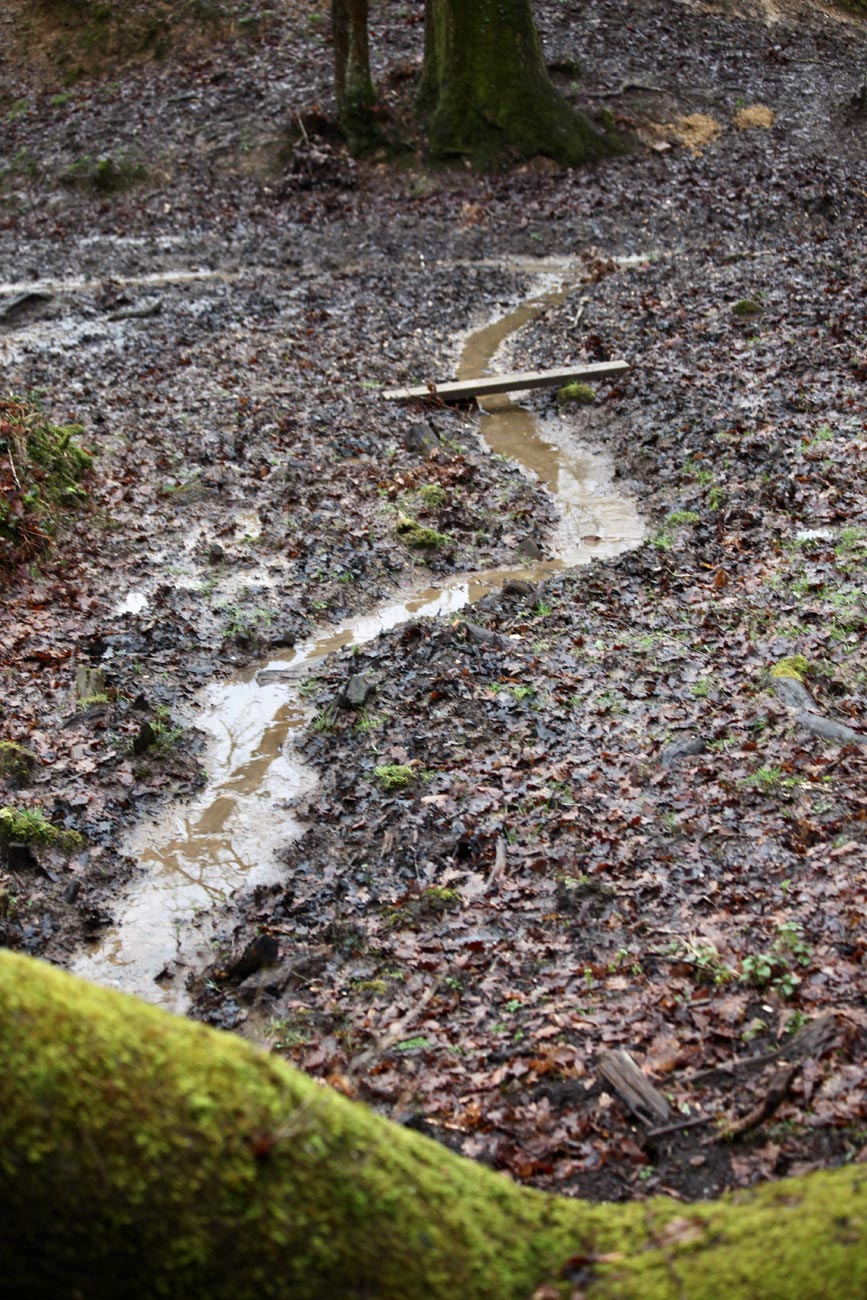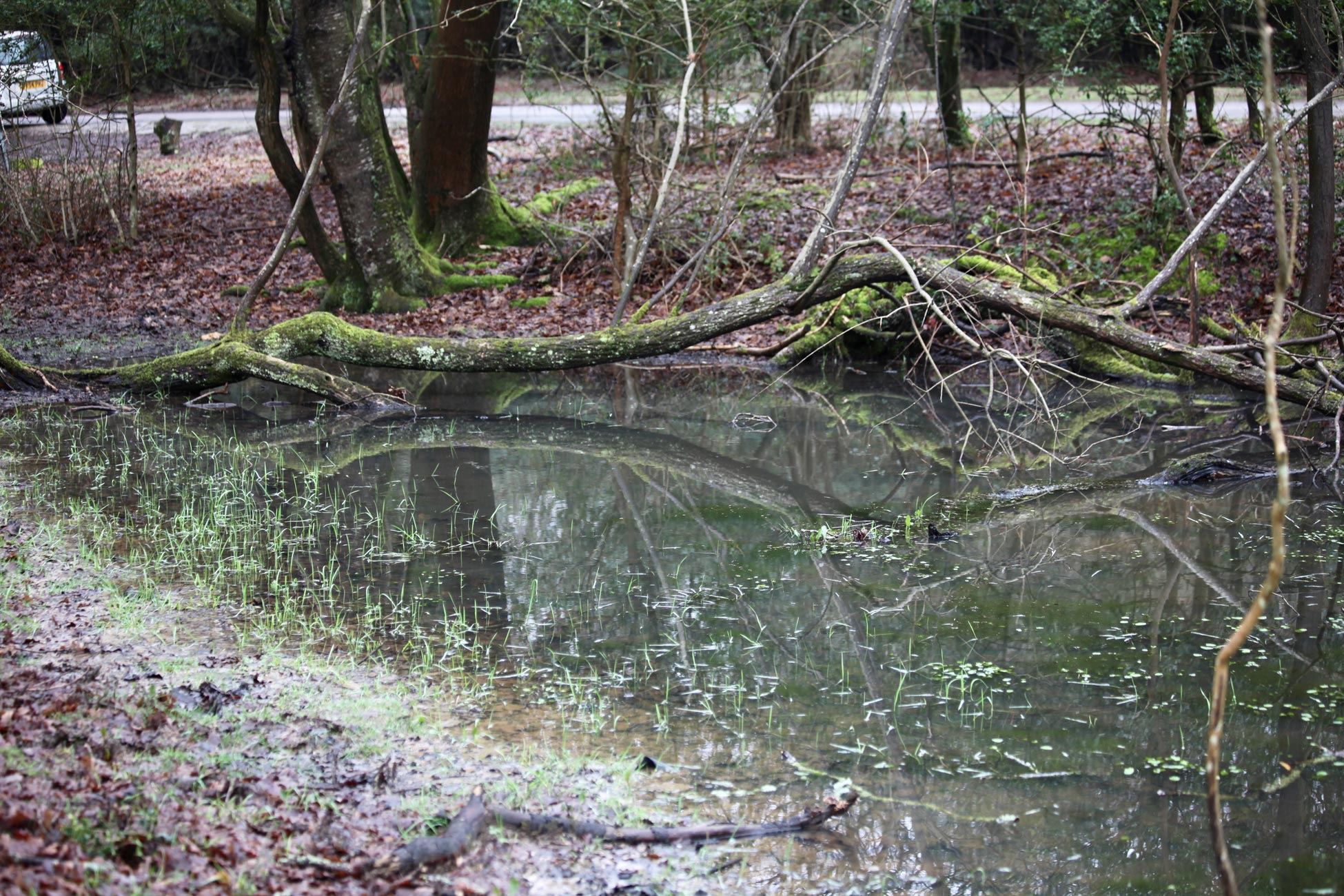 with its fresh, reflecting, pools;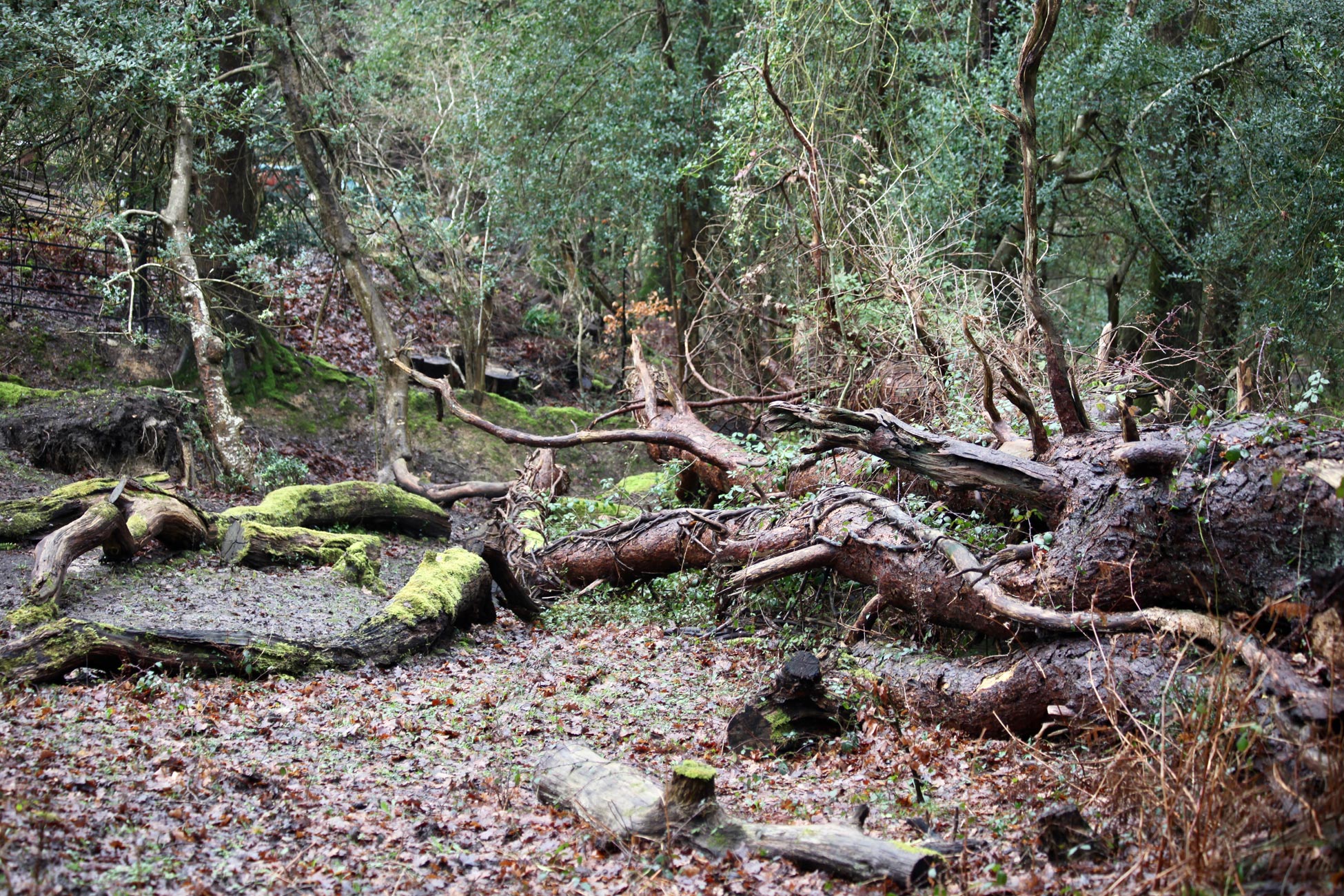 bright green moss- and lighter coloured lichen-covered woodland, smelling of delicious damp.
It must have been a long-necked creature that nibbled this zipper up a slender trunk;
possibly a relative of this pony that emerged from the forest and crossed the road in front of as we moved off. Naturally I had to disembark once more and pay my respects.
This evening we dined on Jackie's flavoursome savoury rice; a thick omelette; and a rack of pork spare ribs marinaded in plum sauce, with which she drank Hoegaarden and I drank more of the Bonpas.