By 9.30 a.m. this morning an early haze was beginning to lift. In an attempt to catch it we set off at that time on a forest drive.
When we reached Holmsley Passage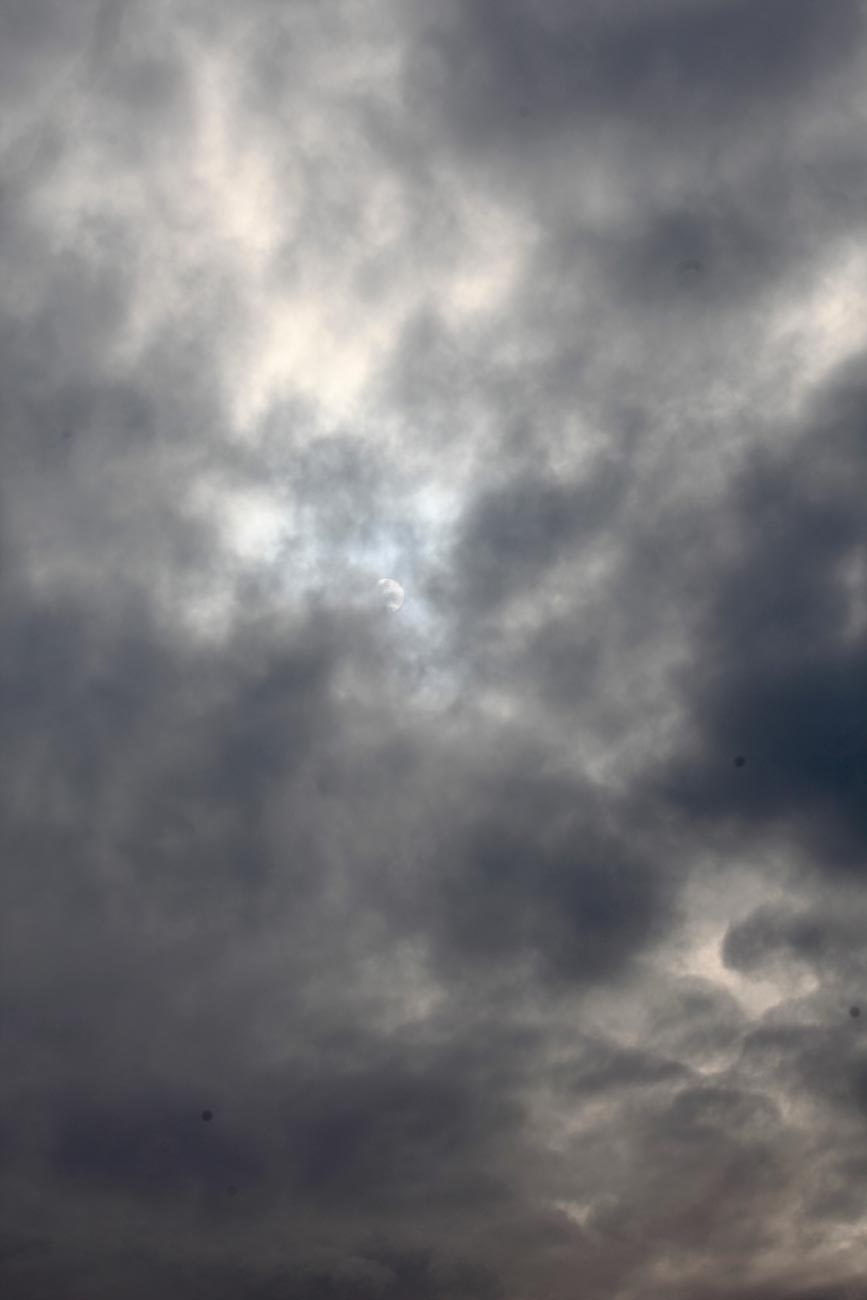 the weak sun was soon swimming in swirling watercolour washes of ochre and indigo. It remained beneath them for the rest of the day.
I disembarked to photograph the fresh gorse and aged bracken tinged landscape, taking the opportunity to greet a passing pedestrian.
Our next stop was at Bisterne Close where a glimpse of distant cattle in the woodland tempted me to venture after them.
This involved following their tracks through the trees. I considered myself fortunate that the mud had dried, yet was still friable enough to be safe to walk on without twisting an ankle.
The lowing of the cattle; the sweet music of birdsong; the thudding of a squirrel, were soon joined by
the shrill neighing of a few ponies making their way along a wide footpath.
I spent some time standing beneath these trees wondering what was engaged in spring cleaning above me before I discerned a grey squirrel cleaning out its larder. It didn't pose for a picture. Neither had the robin whose sweet melody had kept me similarly searching a thorn bush on Holmsley Passage. I was eventually able to identify the singer which remained camouflaged by twiggy branches.
Many trees bore knobbly excrescences suggestive of further forest fauna.
As always there were ample examples of sylvan ecological process as fallen moss-covered branches decomposed providing breeding ground for fungi and numerous insects.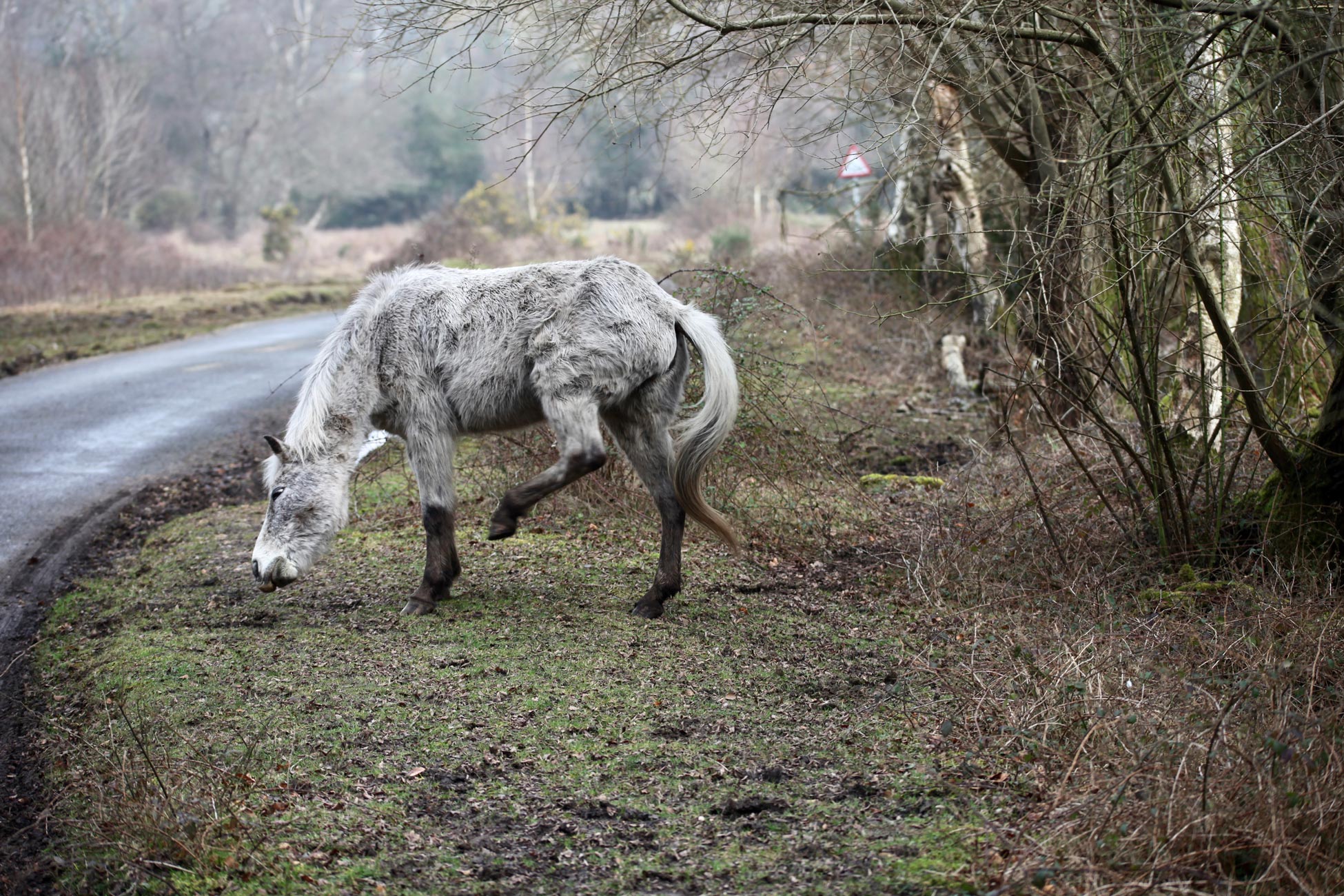 Ponies had the woodland alongside Mill Lane to themselves.
Again, there were plenty of arboreal contributions to the future life of the forest.
The rich chestnut ditchwater alongside Mill Lane may have been the reason the grey pony chose to leap across it to reach the other side of the road.
This evening we dined on Jackie's hot and spicy chicken jalfrezi, aromatic savoury rice, and vegetable samosas, with which she drank Hoegaarden and I finished the Cabernet Sauvignon.