Last night the full moon cast a spectral spell upon the garden.
Early this morning we drove Elizabeth to Lymington Hospital for a routine procedure and collected her later after we had taken a short trip into the forest.
Unlike yesterday, today was largely overcast and consequently somewhat warmer. This was the sky above the Boldre end of Church Lane.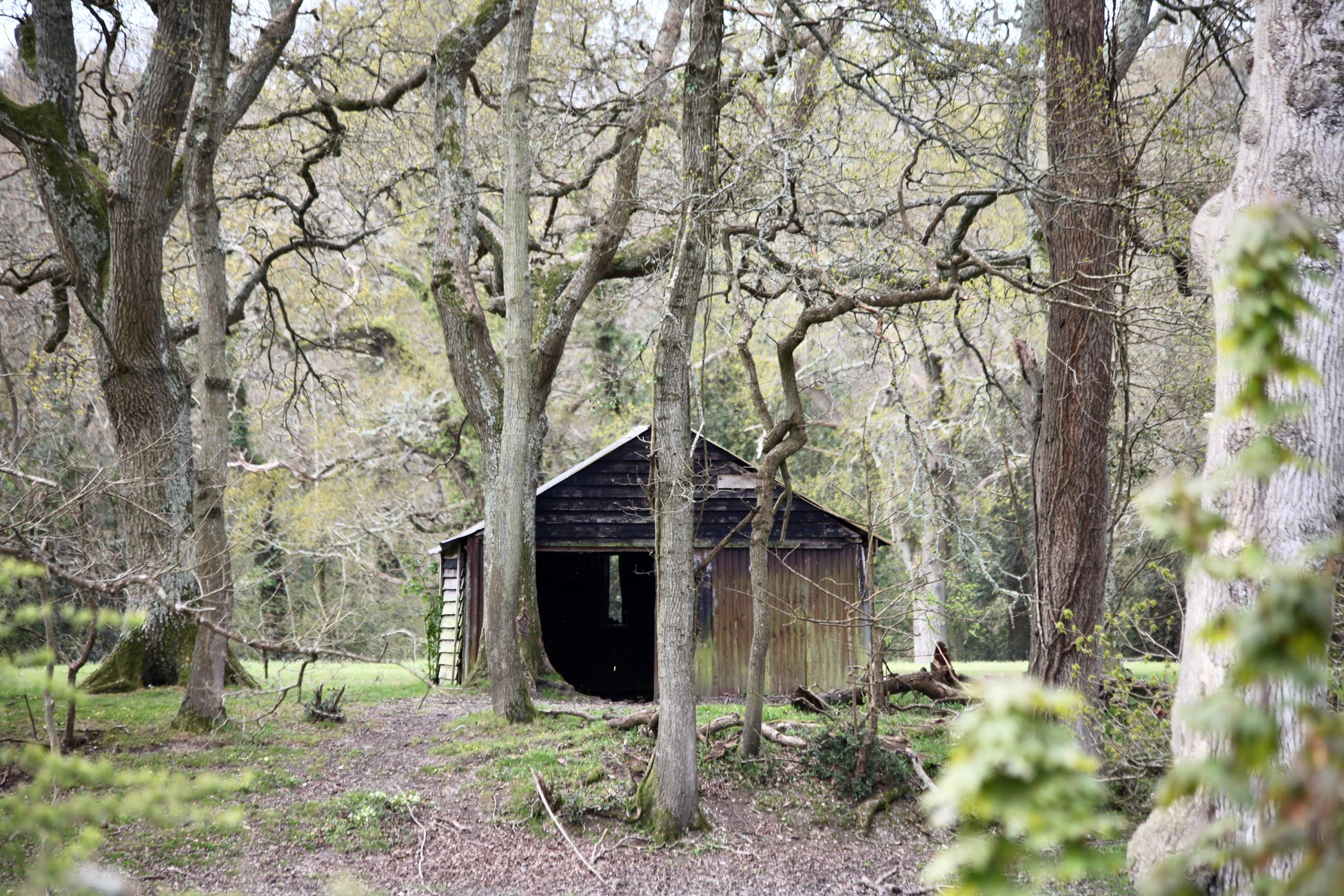 Field horses grazed alongside; a shaded shed stands opposite.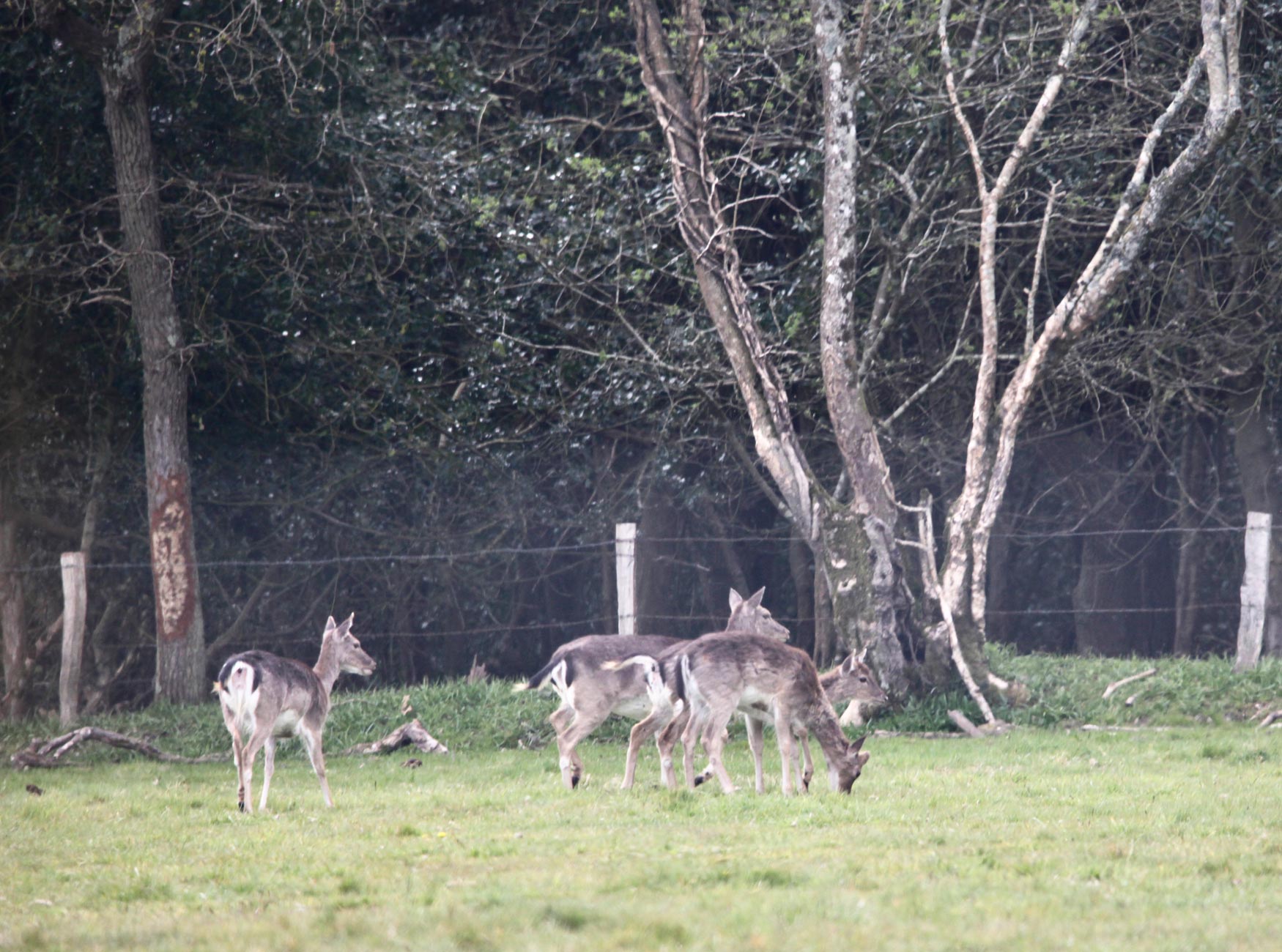 Towards the Pilley end I spotted a deer pack in a field. They were immediately aware of my distant presence and soon turned tail and retreated to what the felt was a safe distance. I moved slightly nearer. They backed off again. I changed my lens to a longer one. They repeated the process, then reiterated it. These were Cervidae, not Muridae, but they made me feel feline, playing cat and mouse with them.
Cattle were bearing down on the lake alongside Jordan's Lane at Pilley, where
they stopped for a drink and grazed on the bank.
Except for one bay reflected in the water the ponies mainly crossed the road, where a pair of greys saw eye to eye.
Having collected Elizabeth we turned back to the Grove Pharmacy at Christchurch hospital where Jackie received her second Covid vaccination .
Elizabeth stayed on until tomorrow. We dined on Jackie's delicious cottage pie; crunchy carrots; firm cauliflower; tender cabbage, and meaty gravy, with which my sister drank water, my wife drank Hoegaarden, and I finished the Bordeaux.