After lunch Elizabeth visited to discuss a few matters relating to Mum's funeral. This included the choice of coffin and flowers.
Later, I posted https://derrickjknight.com/2021/09/22/a-knights-tale-37-garrick-house/
This afternoon we took a drive into the forest.
Jackie parked beside Charles's Lane, and I stepped out to photograph the
woodland scenes alongside.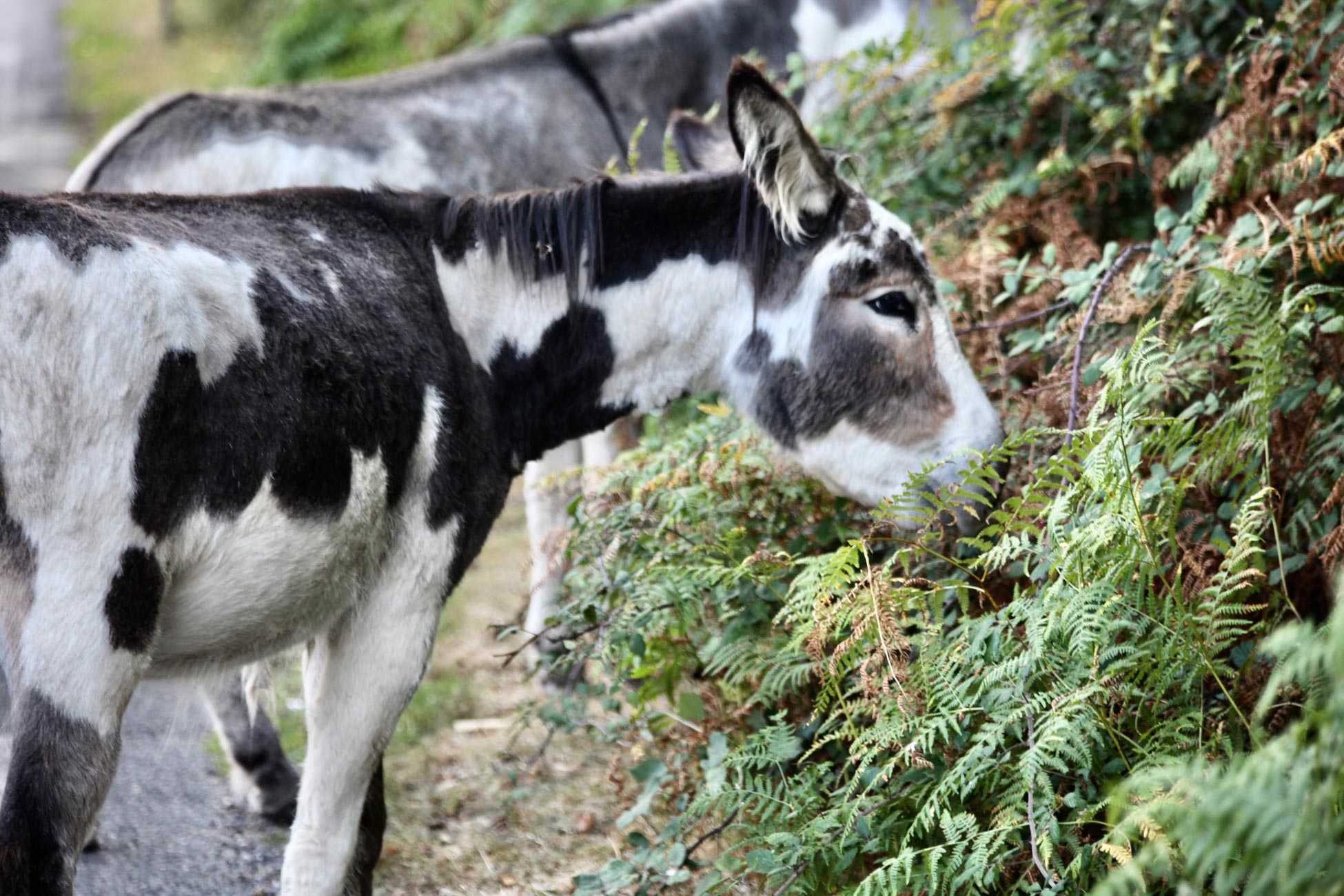 On one side of Gorley Road at Mockbeggar the Donkey Hedge Clipping service was under way;
on the other, field horses , some with fly protection masks, were accompanied by their usual crows.
At Ibsley a donkey foal was planted on the tarmac along which advanced a cluster of ponies in our direction;
a lone cow set off to join her friends grazing across the road;
finally, the second of two further donkeys we were forced to follow was decidedly pregnant.
This evening we dined on a Red Chilli takeaway meal consisting of Saag Bhaji, Paneer Tikka, Special Fried Rice, Plain Paratha; Saag Chicken, and Naga Chilli Chicken, with which Jackie drank Hoegaarden and I drank more of the Fleurie, which involved opening another bottle.