Beneath oppressively leaden skies on an unseasonably warm morning we carried out some tidying of the garden.
Enjoying the sounds of gentle birdsong in the trees; raucous geese honking overhead, and the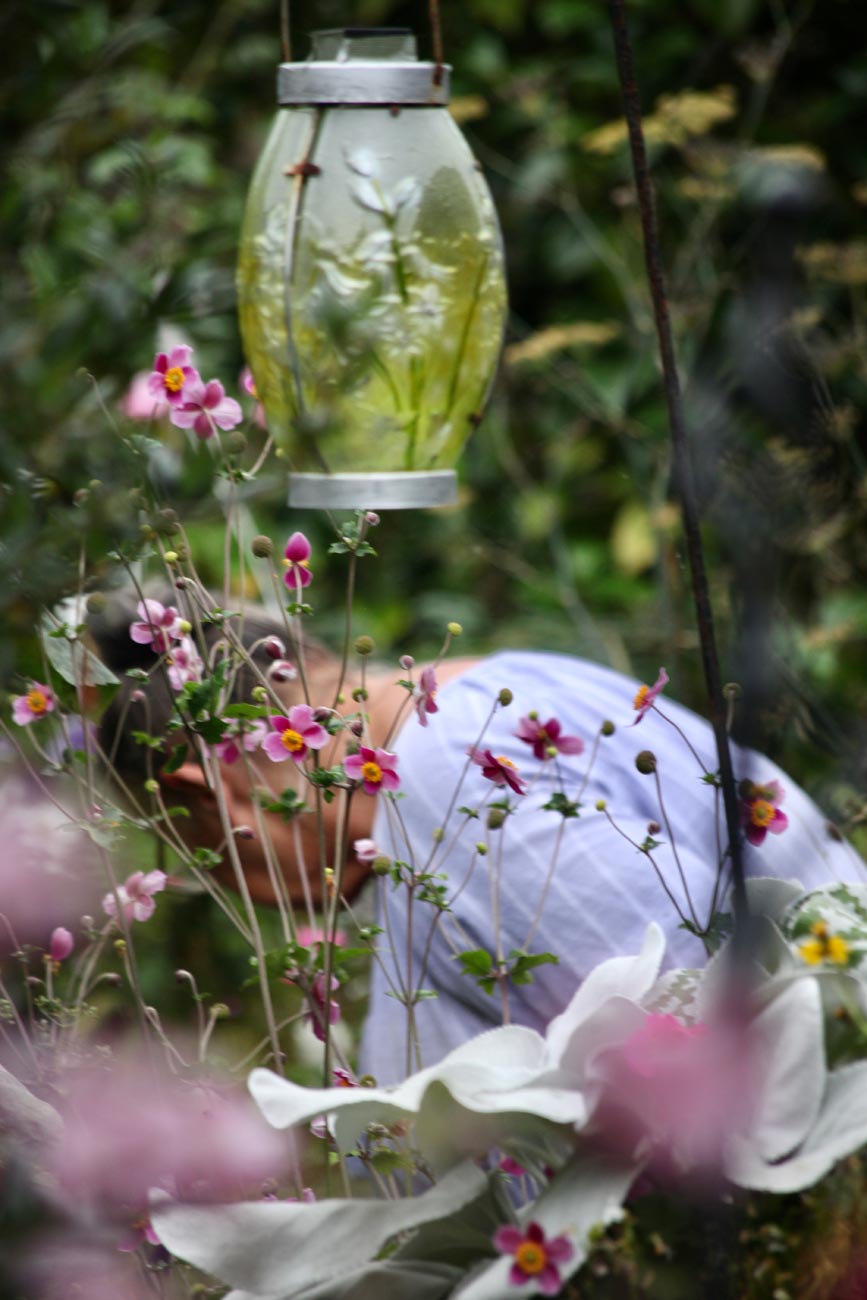 clinking and scraping of Jackie's tools as she trimmed the grass and weeded brickwork, I concentrated on sweeping fallen beach leaves and dead heading in the rose garden and elsewhere.
The bonus of the weather conditions was the diffused light in which to photograph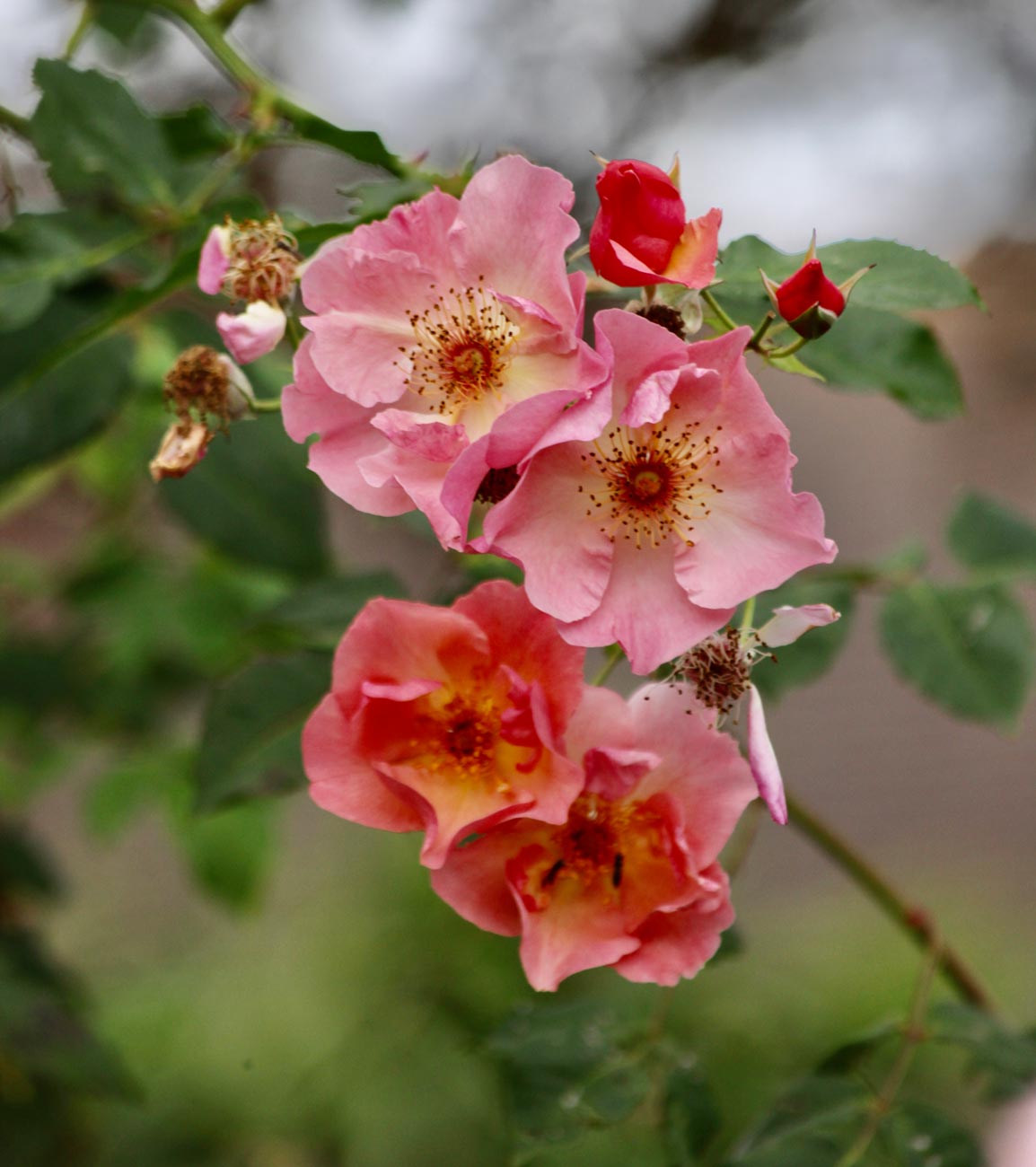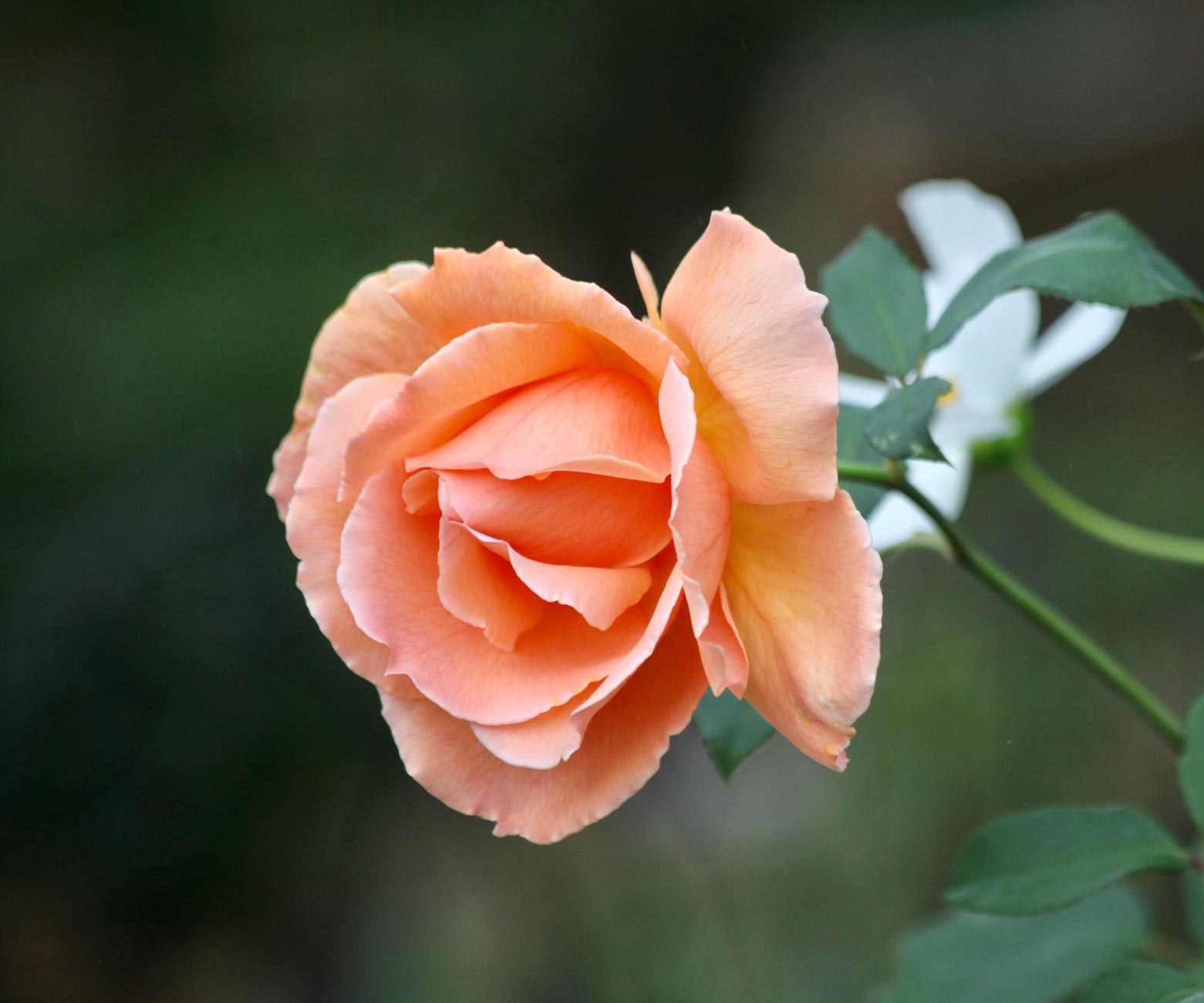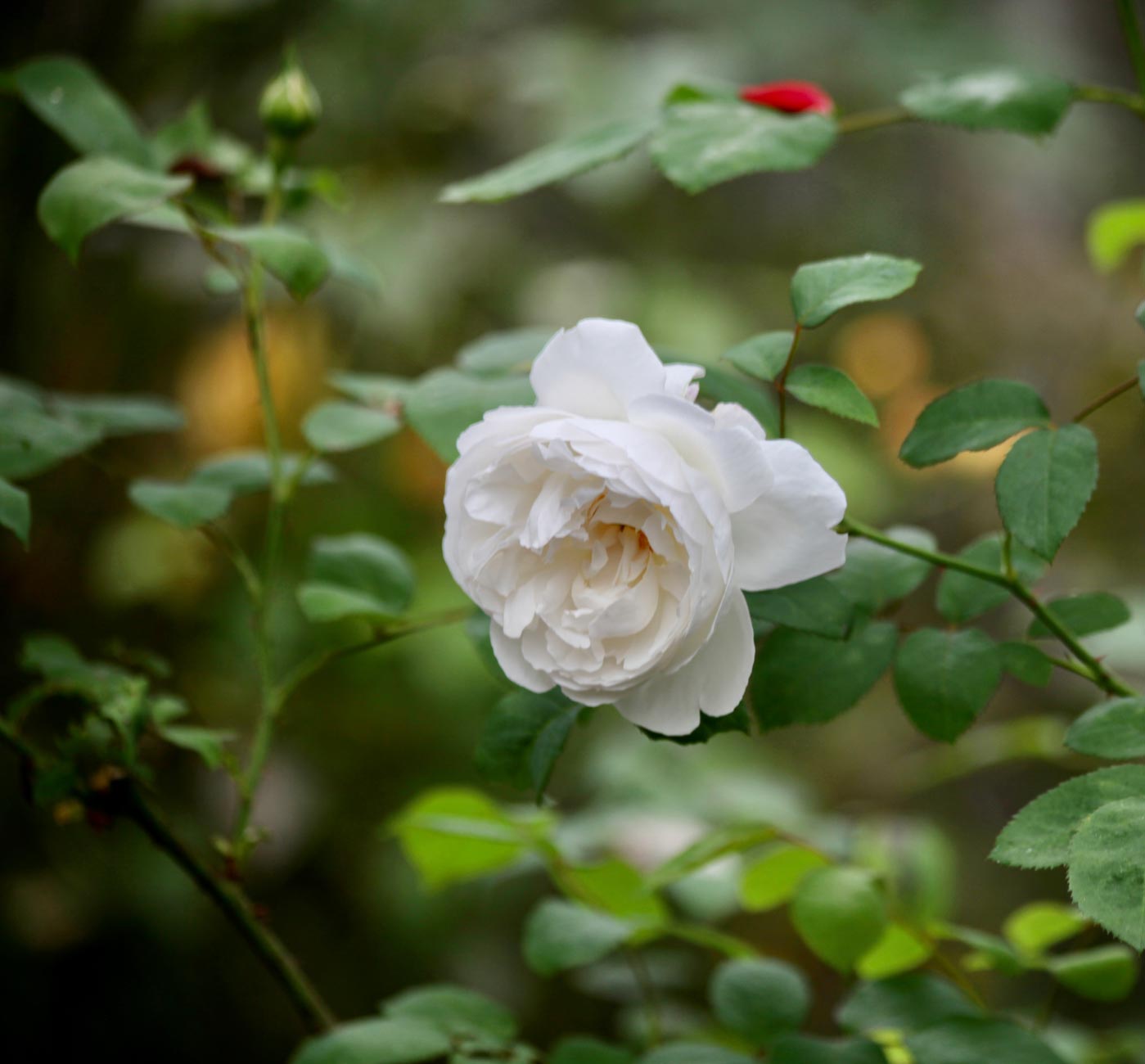 Summer Wine (too high to reach with secateurs); crisp, pink, Just Joey; constantly blooming white Winchester Cathedral; and the seemingly everlasting Crown Princess Margareta.
Early this afternoon Joseph and Angela visited. Our sister-in-law, a superb Chinese cook, came laden with authentic cooking including some ingredients not available in this country. She brought paper plates so washing up would be negligible; non-alcoholic beers and rosé wine. By the evening she had finished the preparation and served starters of prawn crackers, spring rolls of flavours never experienced here, prawns in garlic, and runner beans with an intriguing taste. Later, came a complex curry and steamed rice to which more prawns could be added to taste. Lemon cheesecake and strawberries were to follow. I finished the Fleurie, while the others drank non-alcoholic beers or rosé wine.
Before settling down to the cooking, Jackie and I accompanied Angela on a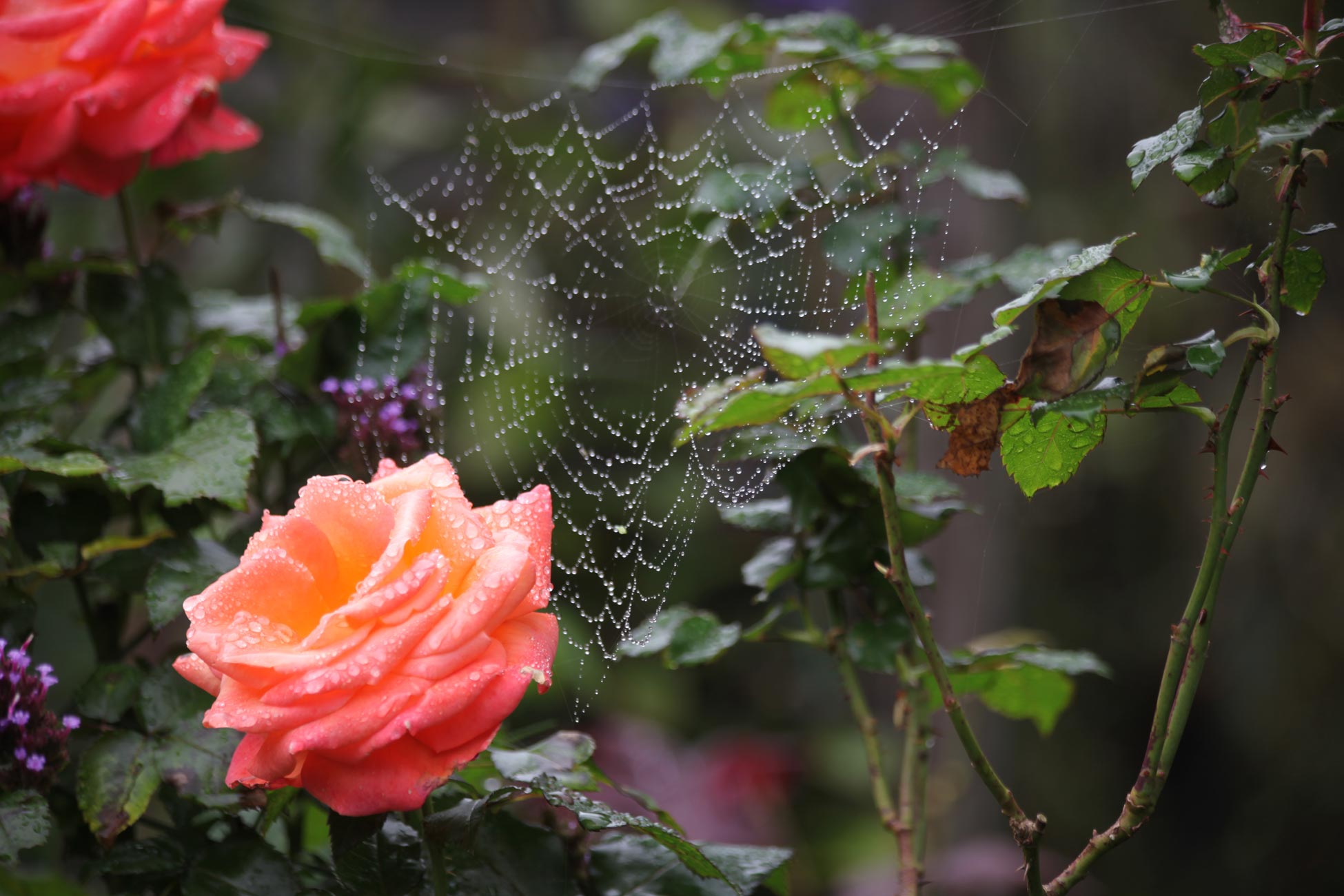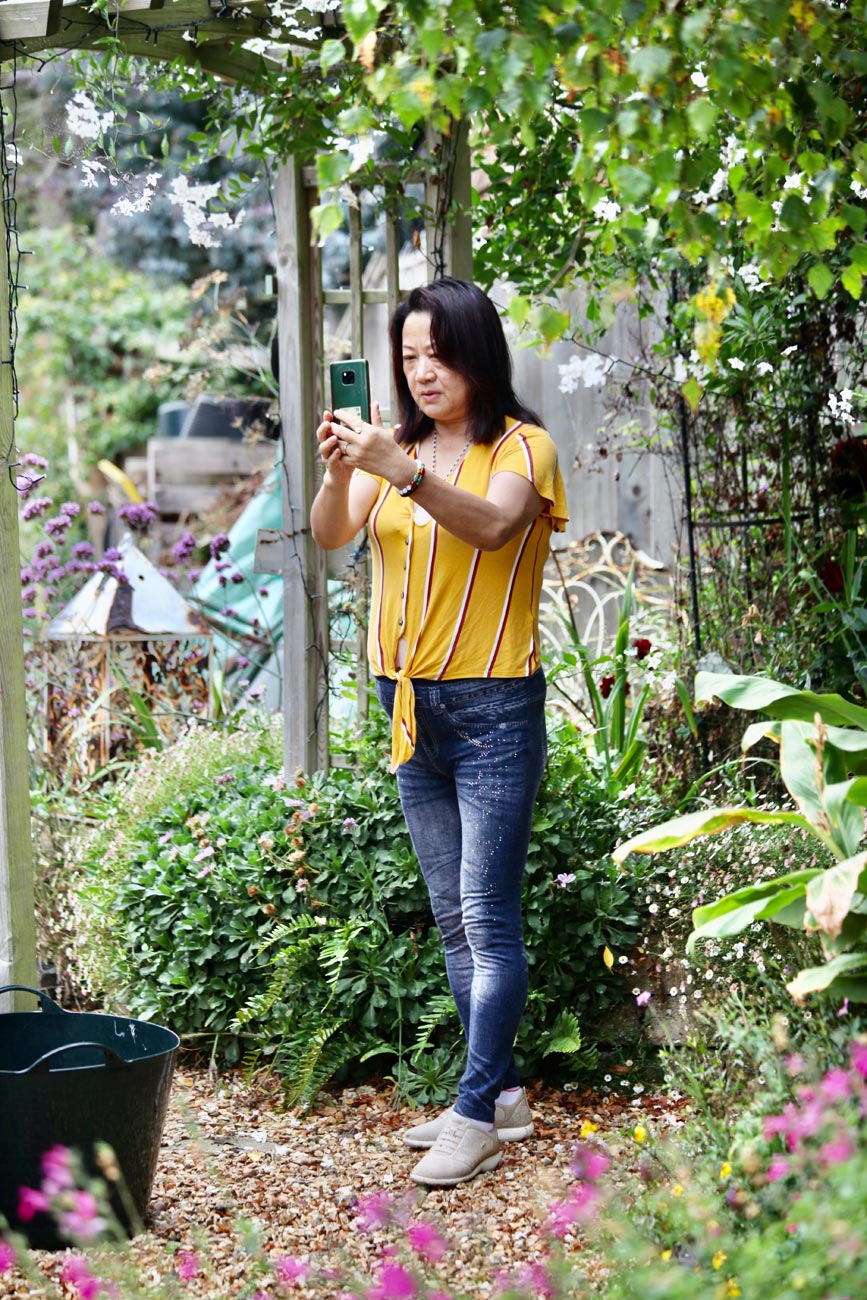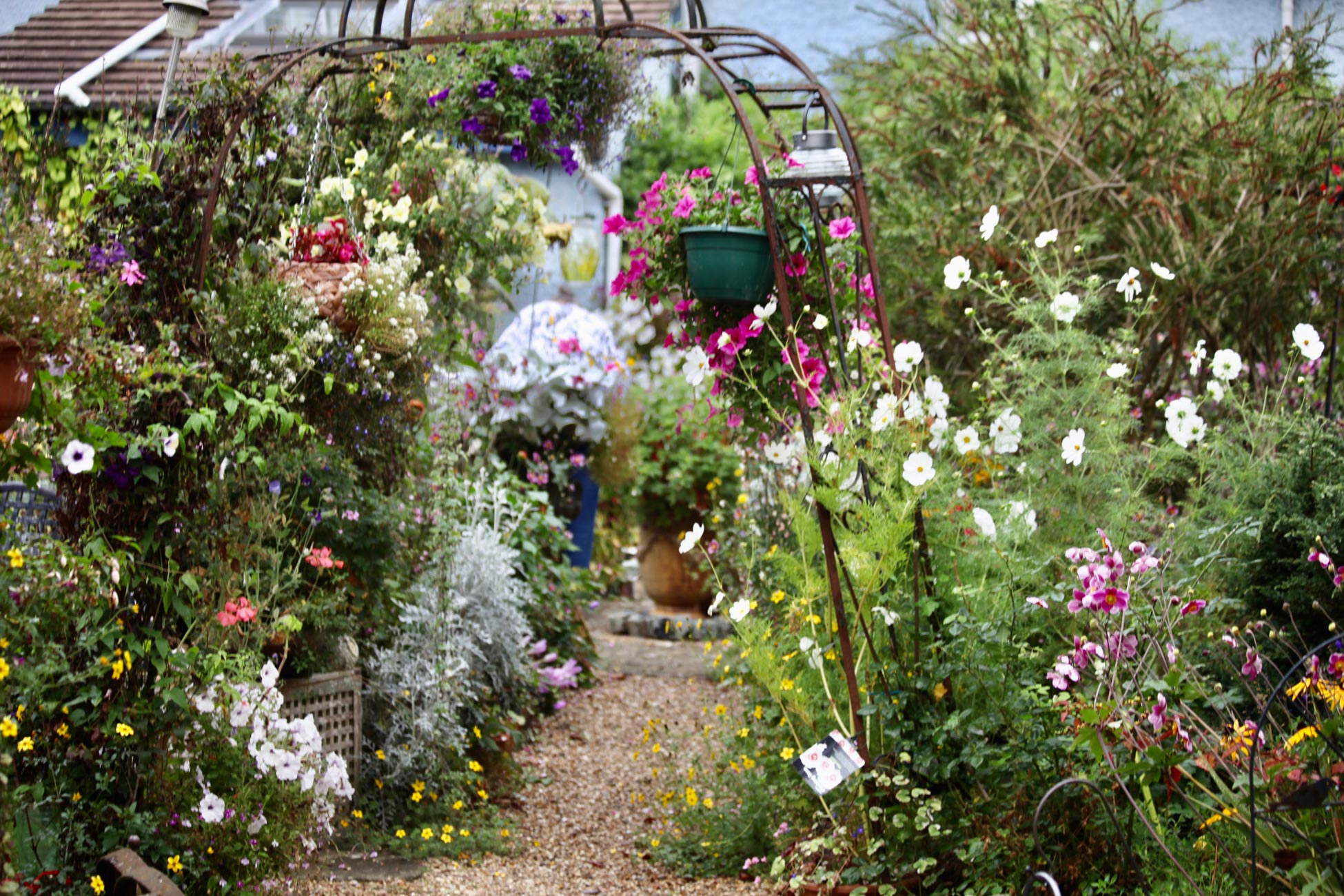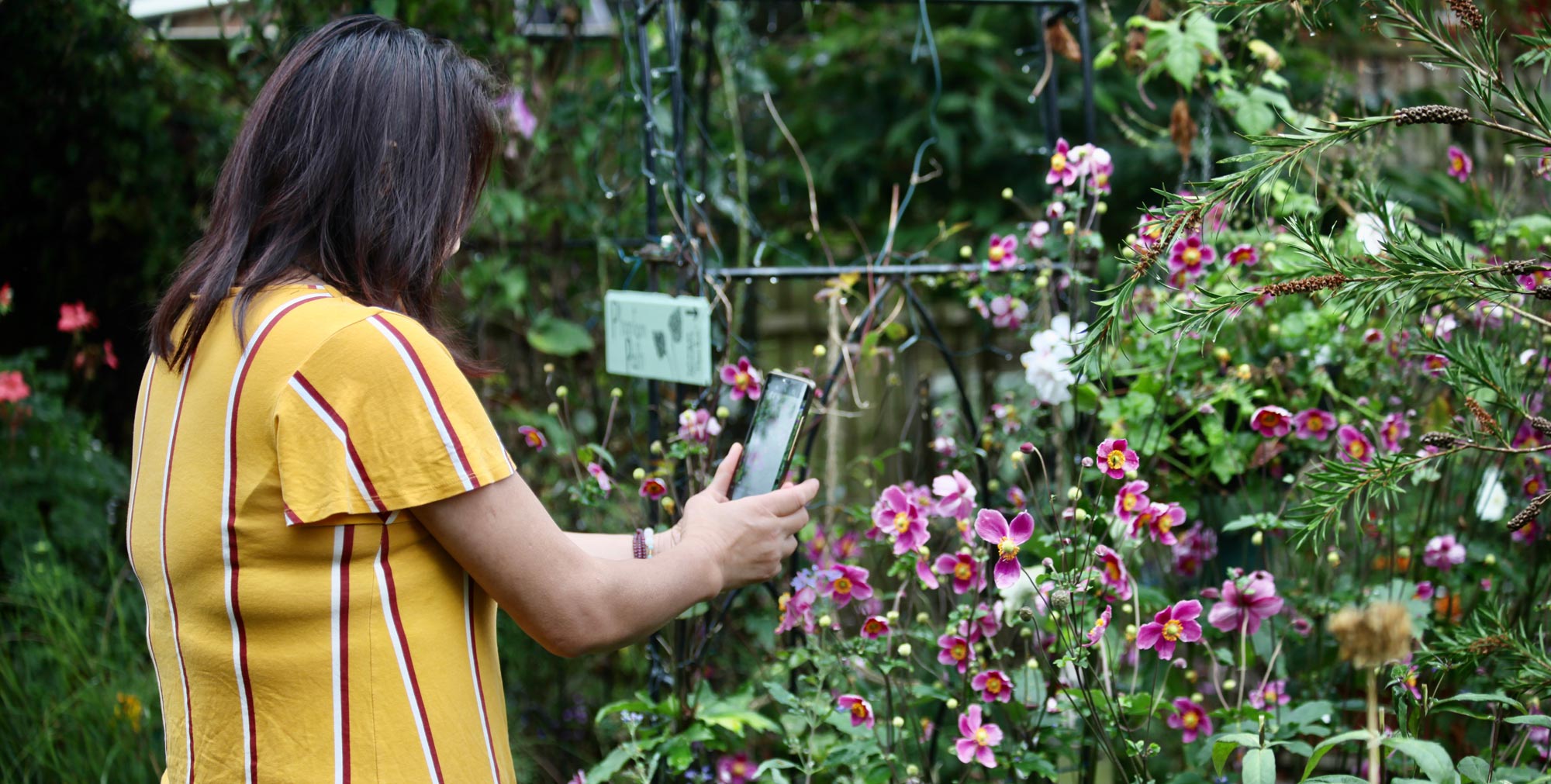 photo tour of the garden.
In addition to her favourites from this collection, I printed her copies of a number of my photographs including this one of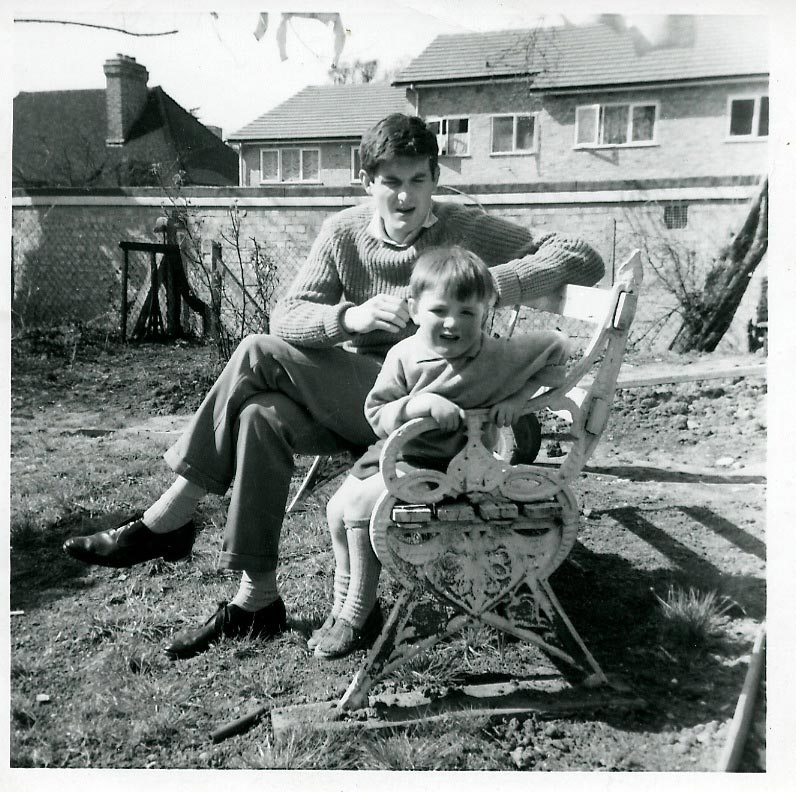 Joe and me from about 1963, and another of
Mum and her five children from 2011.
Elizabeth joined us later.
We have plenty of left overs for another day.