Connor and Josh from Crestwood arrived promptly this morning to carry out the first stage of the final flooring project. We are most fortunate to have enjoyed Connor's work on all three ground floor jobs.
First the original floorboards were smoothed and swept.
Some of these required screwing down to form a flat surface for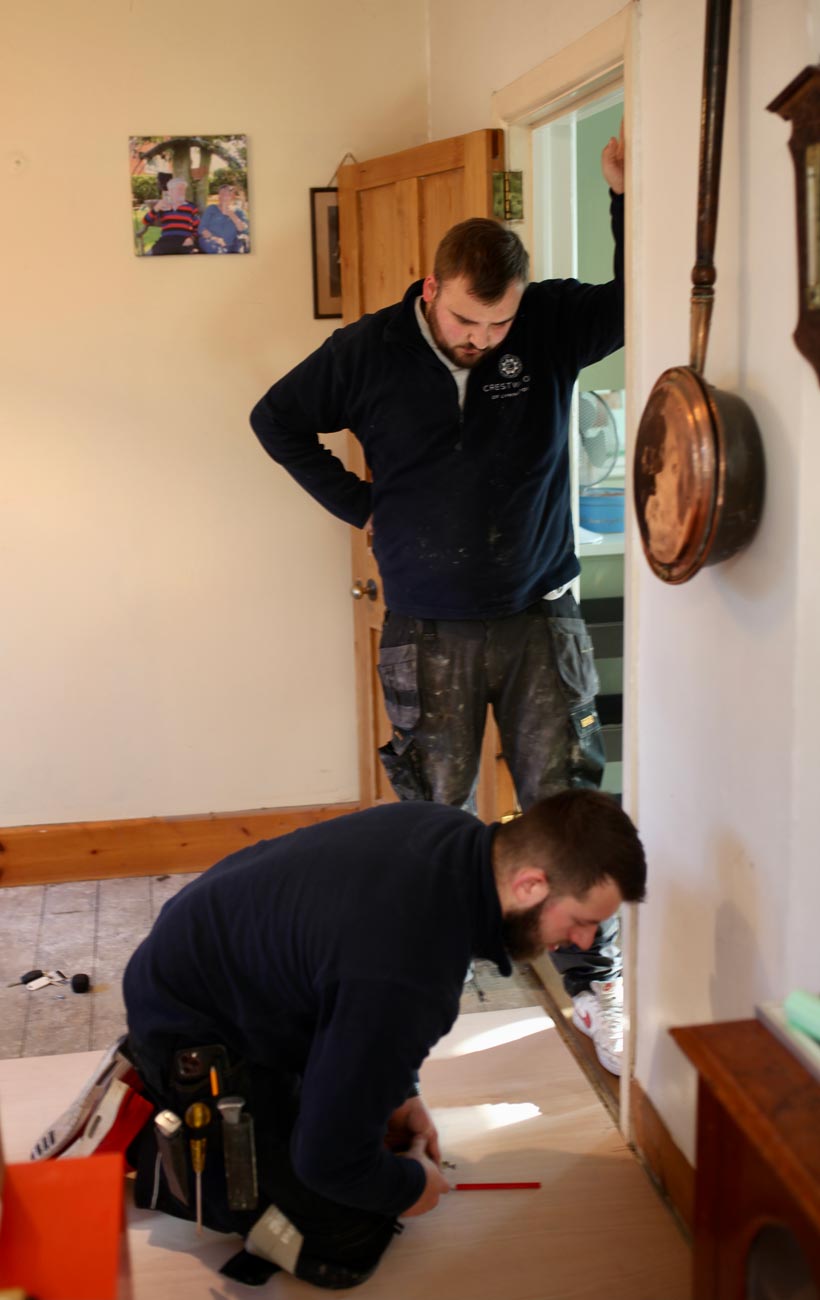 boards carried in by Josh, measured, largely by Connor, and fitted neatly to form a base for the final strips of Karndean Pale Limed Oak textured laminate which have served well in kitchen and sitting room.
Connor in particular is most obliging when it comes to suggesting pictures. In the first of the screwing pictures above, he held the pose for my benefit after he had finished the task. When asked by Josh whether I would like to come and photograph the expert doing something in the bathroom this didn't seem something I should refuse. What he did was measure, cut, and fit like a glove a template for the boards.
The boards were then nailed flat.
A smooth screed was settled over the concrete floor in the vestibule, and left to dry overnight. As can be seen, Richard's new door will have to be cut. He had anticipated this possibility. The men will continue tomorrow.
This evening we dined on succulent roast lamb; crisp roast potatoes and parsnips; firm carrots and cauliflower; tender runner beans; and mint sauce, followed by ice cream. Jackie drank Hoegaarden and I drank more of the Merlot.