Early this morning Richard and Al of Kitchen Makers visited to cut the bottom off the new inner door and return it to its position.
They brought a trestle in order to measure and cut the door in the front garden.
Before they put back the door, they carried the long case clock into the hall from the corner of the sitting room into which they had toted it before the flooring work began. There proved to be some difficulty with this on account of replacing the weights, which required generous patience and ingenuity considering that they had already fitted this in ahead of their planned day's work. Jackie having reset it, the clock continues to keep the perfect time it has maintained for 200 years
Martin, from Fordingbridge, then visited to discuss and quote for rebuilding the wisteria arbour.
After lunch we posted the Probate Application, cheque, and supporting documentary evidence from Everton Post Office; followed on to Ferndean Farm Shop where Jackie purchased some provisions; and set out upon a forest drive.
The burnished landscape glowed along Holmsley Passage.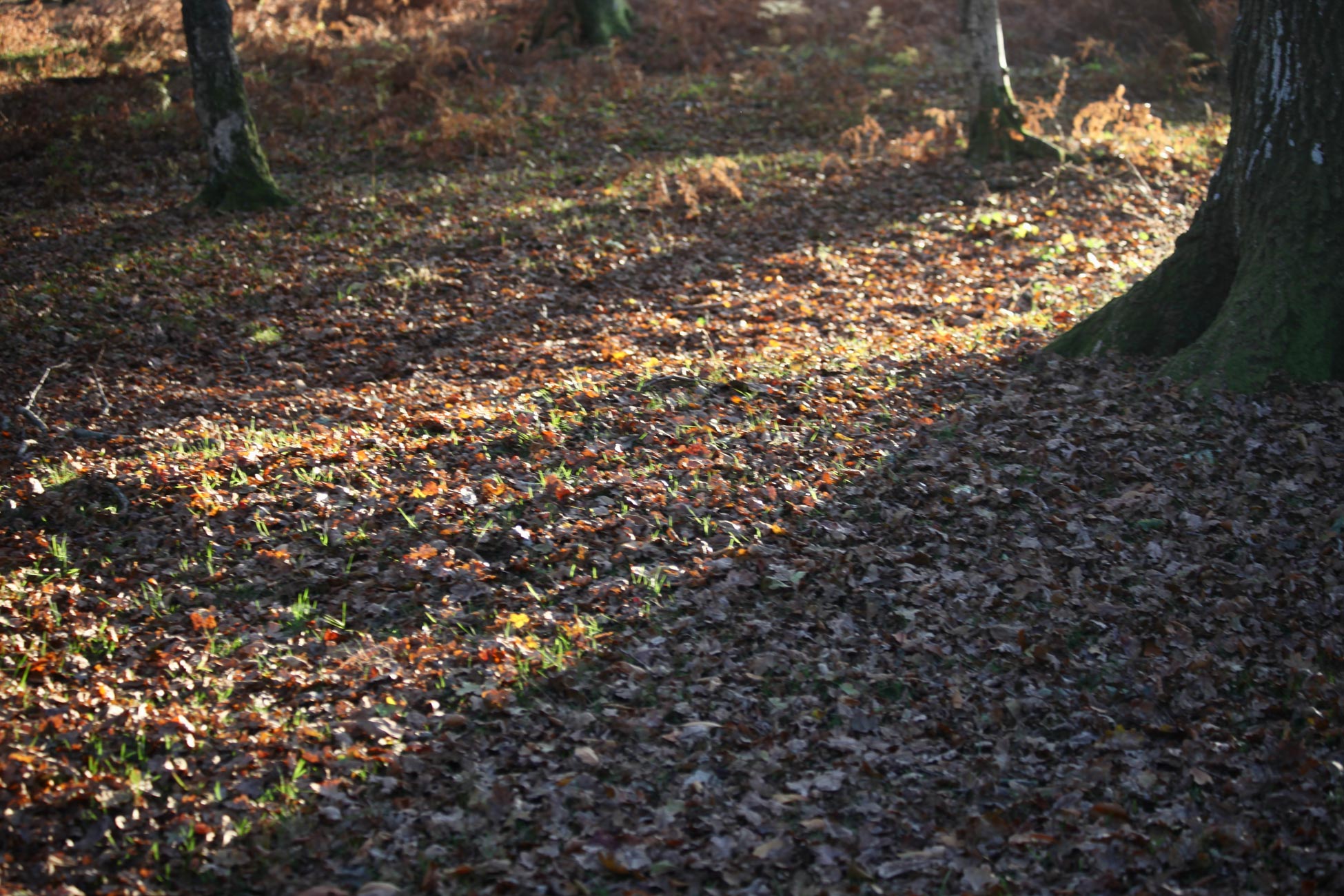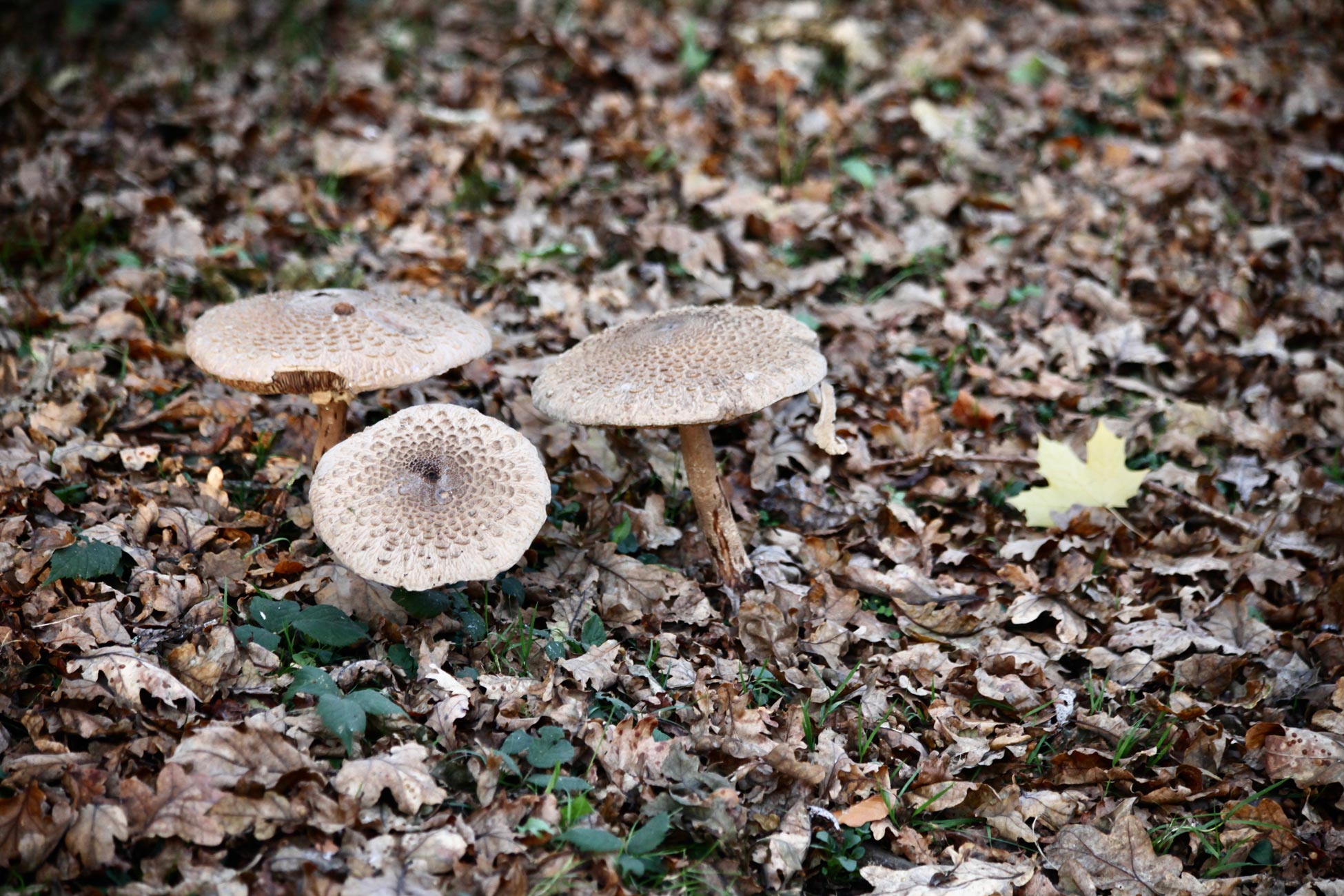 Ponies grazed and squirrels scampered about the dappled woodland and among autumn leaves nurturing mushrooms and sheltering solitary holly berries alongside
Bisterne Close, in a field on the opposite side of which basked
a lone deer in the sunshine that
backlit a pair of ponies beside Burley Road.
This evening we dined on Jackie's wholesome winter stewp with which she drank Hoegaarden and I drank more of the Fleurie.