On an only slightly cooler morning with the sun coming in and out, after a trip to the pharmacy at Milford on Sea we took drive along the coast before continuing inland.
A slight haze lay across the Isle of Wight while choppy waves slid back and forth on the wet shingle; sunlight stars glinted from rocks;
and columnar spray rose from breakwaters.
Gulls basking in the carpark occasionally took off on the wing;
couples passed rows of benches that were casting long shadows.
A thatched lych gate has been blown down in Hordle. Because vehicles cannot enter the grounds of the house beyond, the owners have placed a POST bin for deliveries.
Along Barrows Lane a robin perched on a gate through which a field containing horses could be seen beneath a sloping arboreal landscape.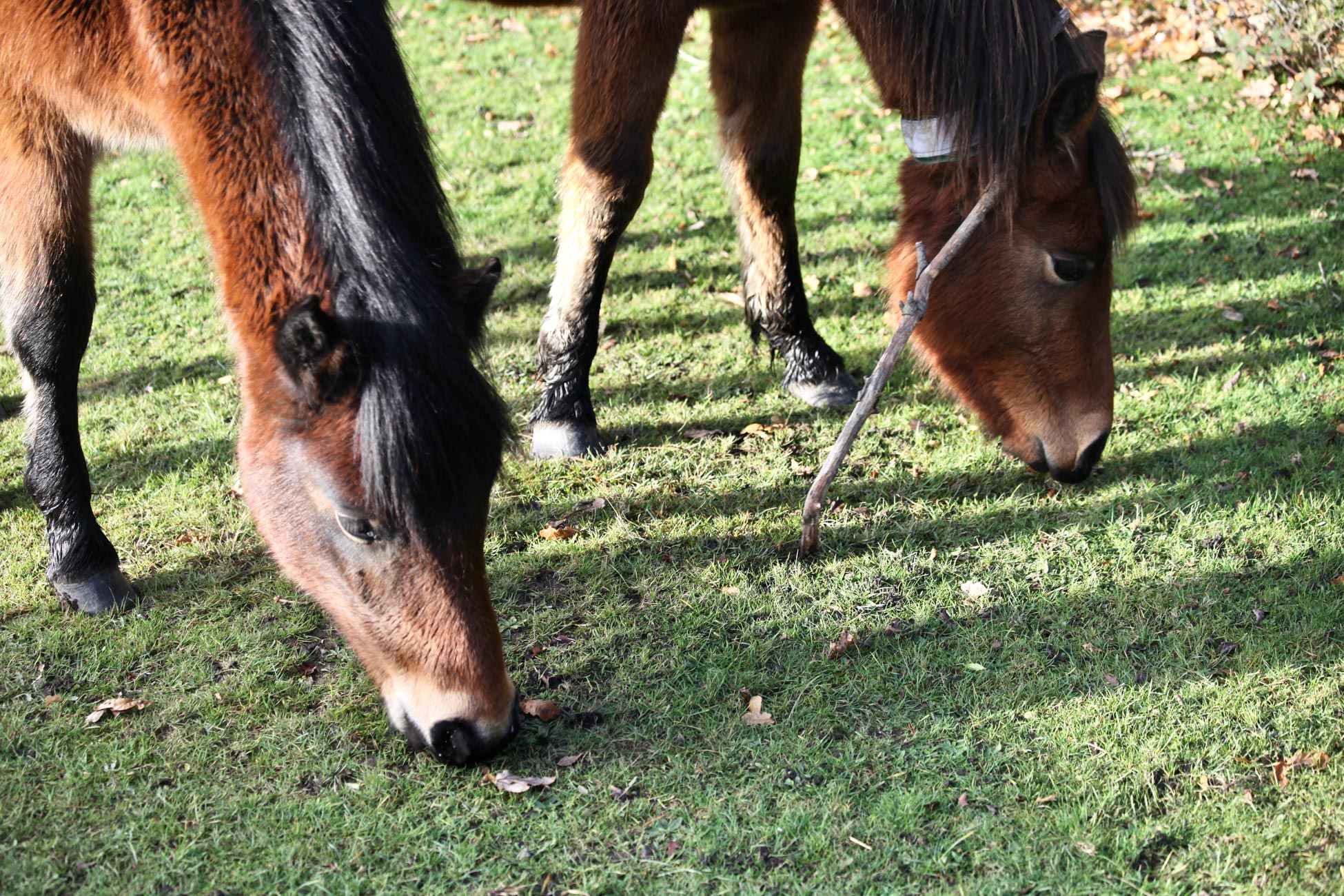 When I left the car to photograph ponies in front of a house on the outskirts of Brockenhurst we noticed that one of a pair had a stick stuck in its collar.
This was clearly very difficult to dislodge. Because of the difference in size between the animals, I discerned that the one with the unwanted appendage was probably the foal of the other who was already becoming a bit twitchy at my interest. I felt I didn't know enough to make a calm extraction, and decided to leave the task for someone who would have more knowledge.
What we needed was a Horse Whisperer in the form of John Corden.
This evening we reprised Jackie's flavoursome sausages in red wine with fresh vegetables, with which she drank Hoegaarden and I drank Cahors Malbec 2019