Is it perhaps an example of Karl Jung's synchronicity that I should have come to the end of an acclaimed modern masterpiece with which I find myself at odds on a day when the Kremlin is shelling Kyiv, the capital of Ukraine.
I began reading "A Gentleman in Moscow" by Amor Towles soon after Christmas for which Tess had given me the book as a present. It is indeed a book of great 'charm, intelligence and insight' as quoted from the Sunday Times on the front cover. The narrative is very well crafted from start to finish. The apparently effortless language flows beautifully at a smoothly engaging pace. The relationships between his rounded characters are sensitive displayed. Knowledge of arts and history is demonstrated.
I do not have enough insight into Russian history to understand whether the story of a man spending almost his entire adult life in comparatively privileged house arrest following the 1917 Revolution is the comic genius that some newspaper critics are quoted as attributing to it.
So, although I did ultimately enjoy the book for its tale-telling and for its humour, with that dilemma in mind I could not find it funny without wondering about all the Russian people who lived and died under, or were forced to flee from the Communist regime.
Maybe it is more about the human capacity for acceptance, adaptation, and ultimate internal freedom.
Today was a bright and sunny as yesterday, so we drove out to St Peter's Church at Bramshaw to test my resetting of the 35mm lens.
I had been given a second chance.
Unfortunately there were no ponies on Nomansland village green, so I had to make do with
some on the road at Frogham;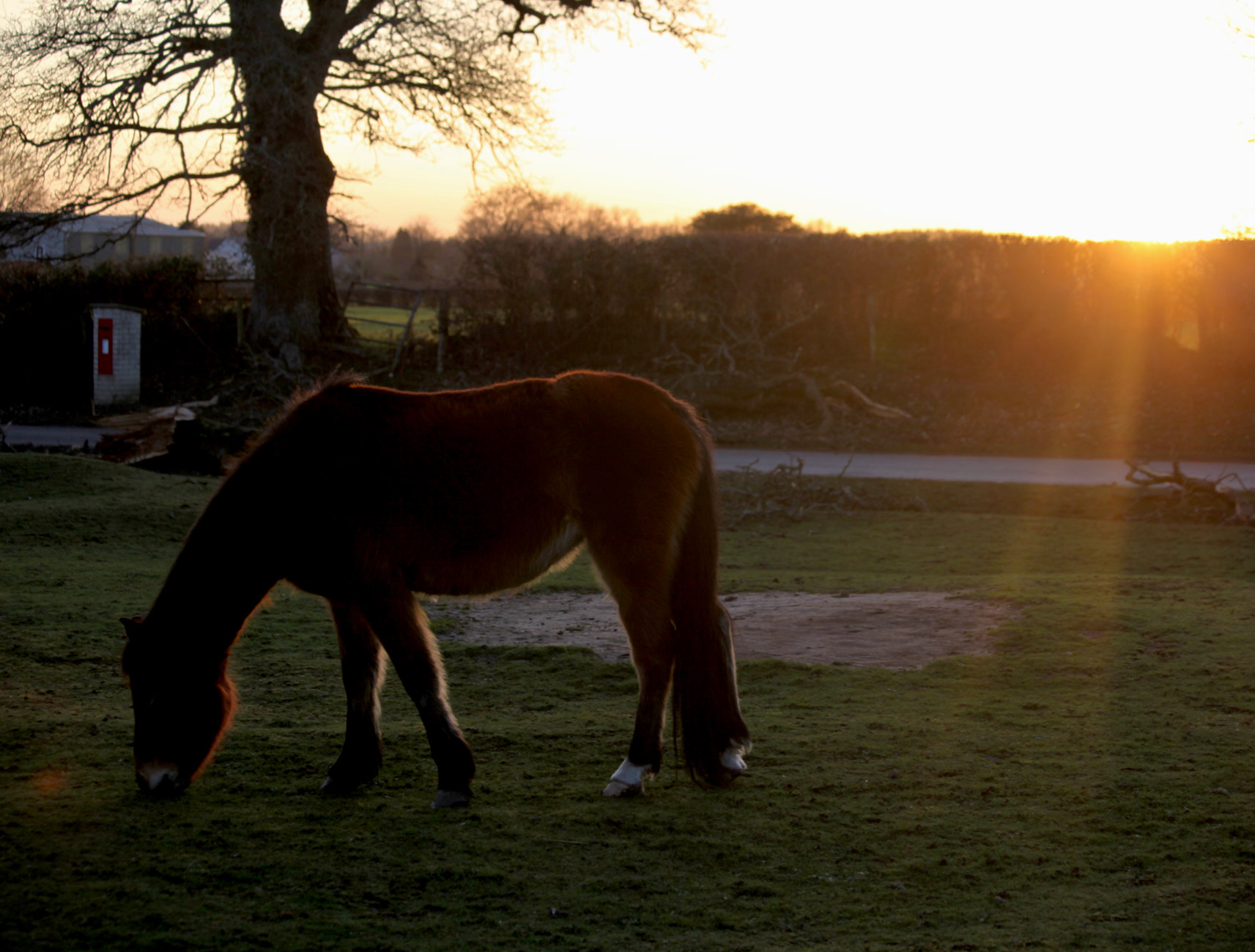 one against the rapidly descending sunset;
and one drinking from the pool at Ibsley.
This evening Jackie fed us on an extra pot of the chicken Jalfrezi and savoury rice prepared for Elizabeth's event on Sunday. Because this is milder than my taste she gave me a chilli coulis made with four of the bird's eye variety. The Culinary Queen drank Hoegaarden and I drank Finca Flichman Gestos Malbec 2018.