After a morning of more reminiscing with Becky and Flo, Jackie and I took a forest drive early this afternoon. On this sun-bright-cool day we followed the easterly route via Lymington, Undershore, Pilley, Norley Wood and East End.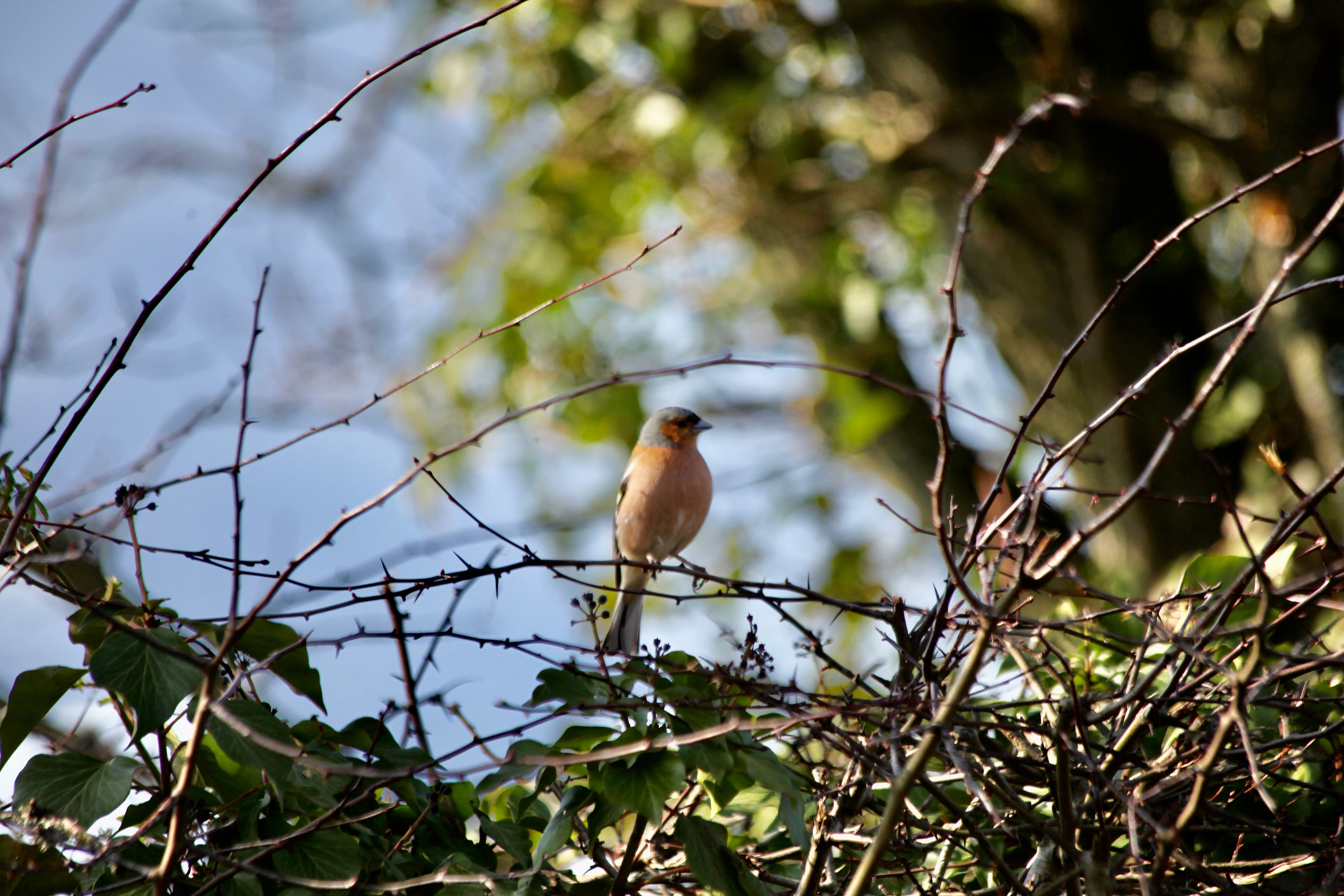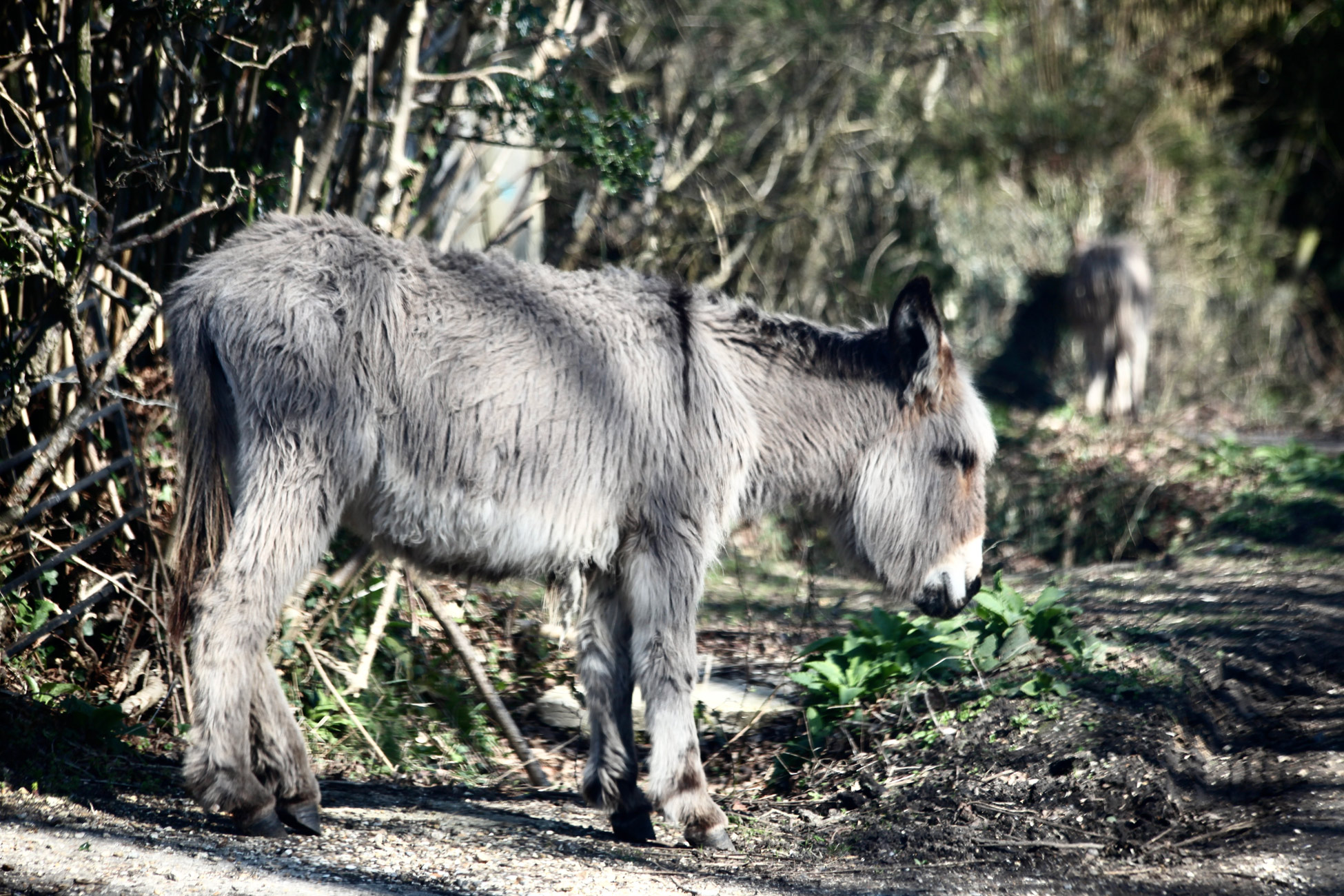 A woman walked her dog along the lane approaching Portmore, where a chirpy chaffinch contributed to the trill of flitting songbirds, and still shaggy donkeys foraged on the verges.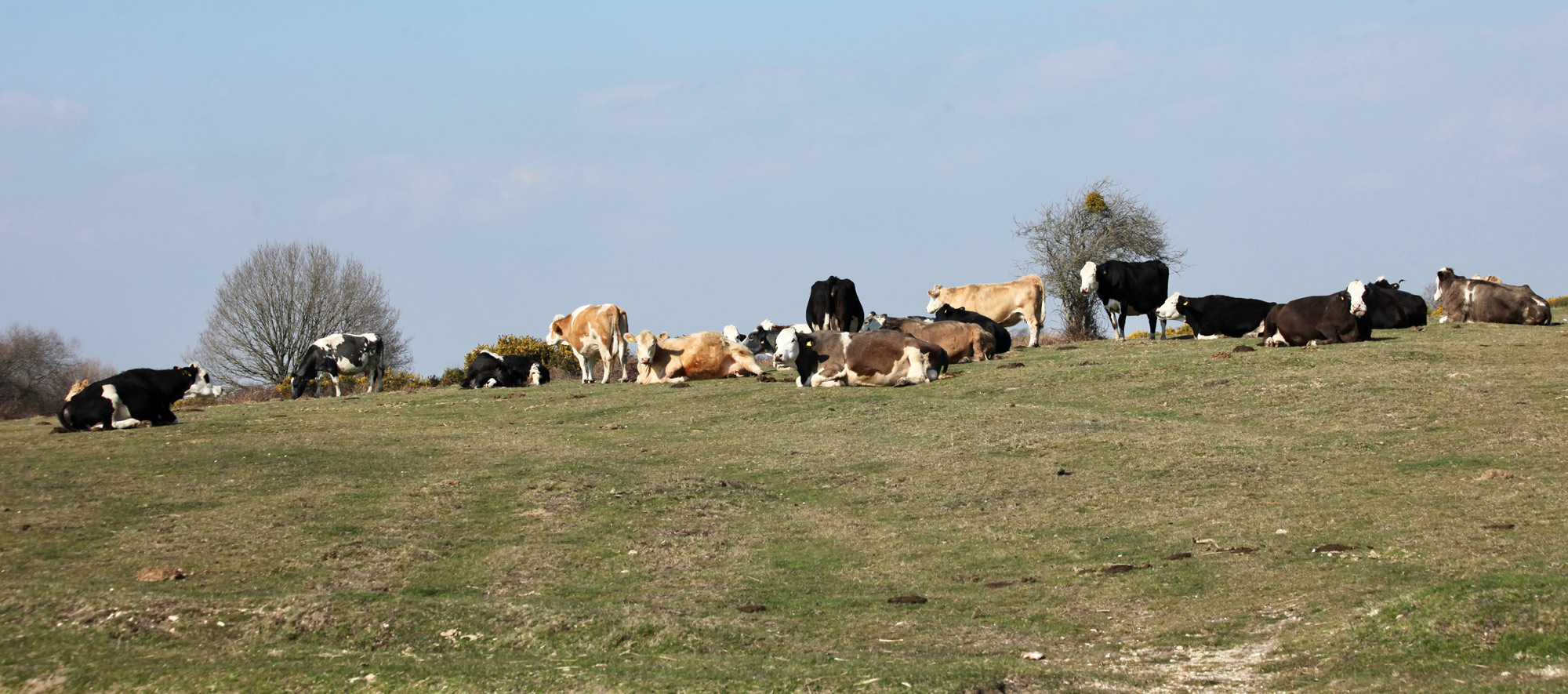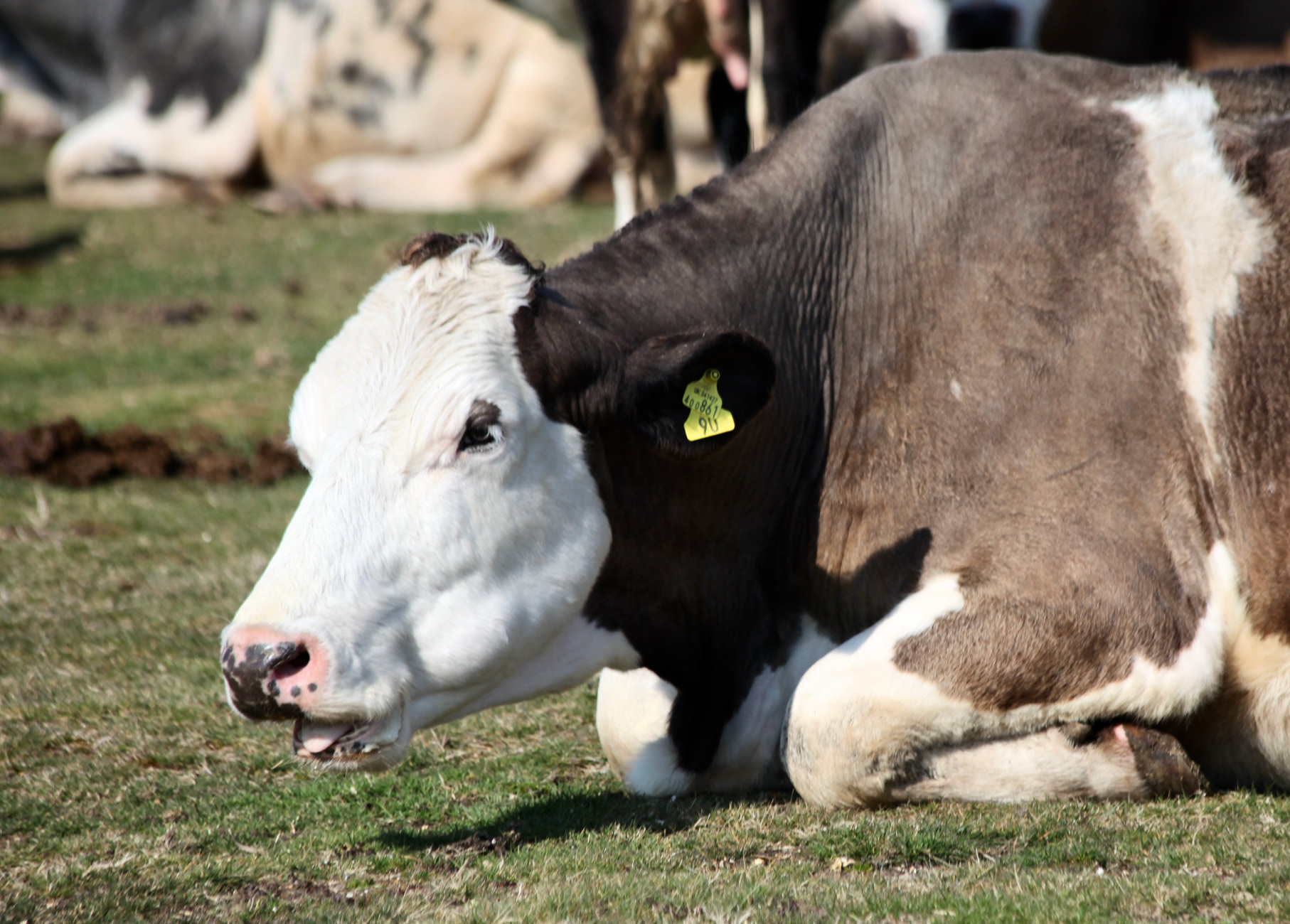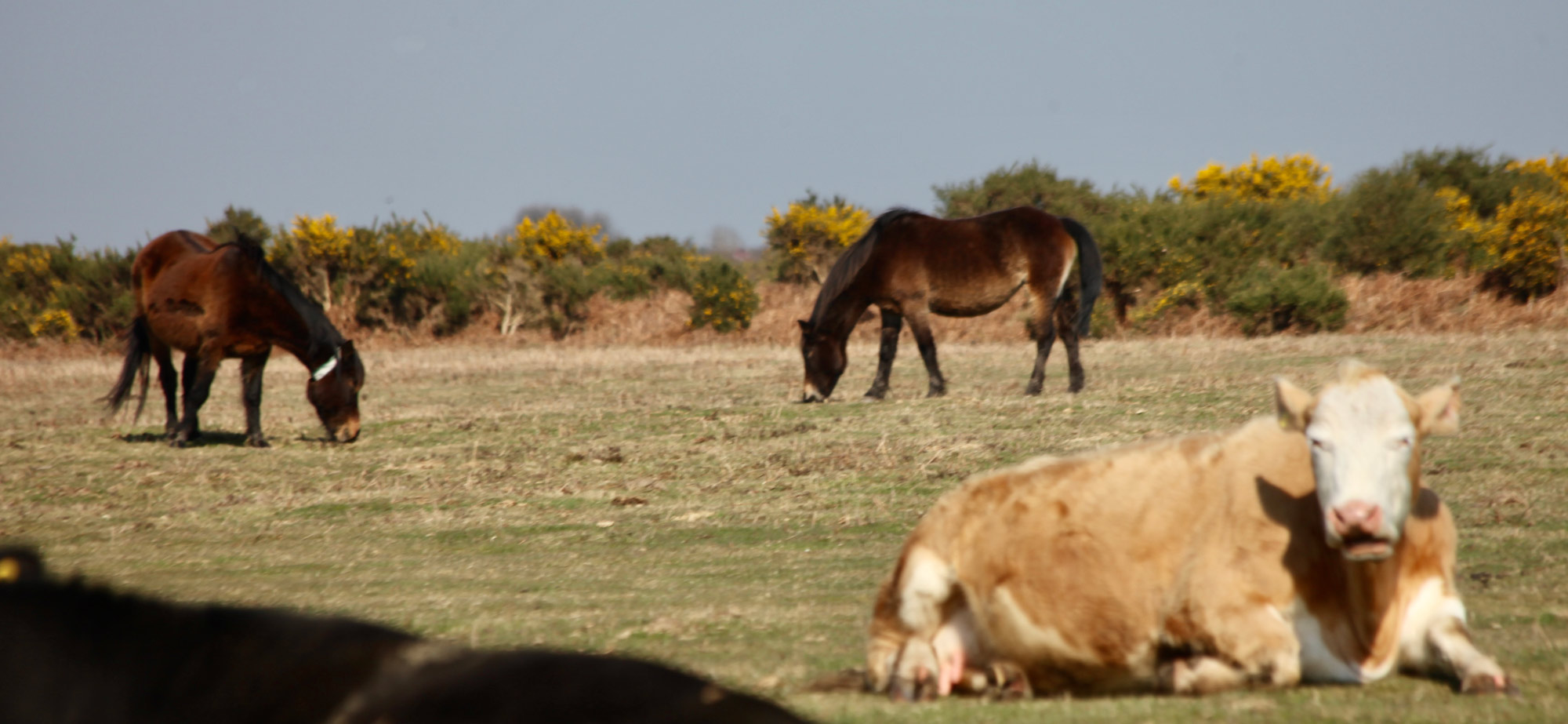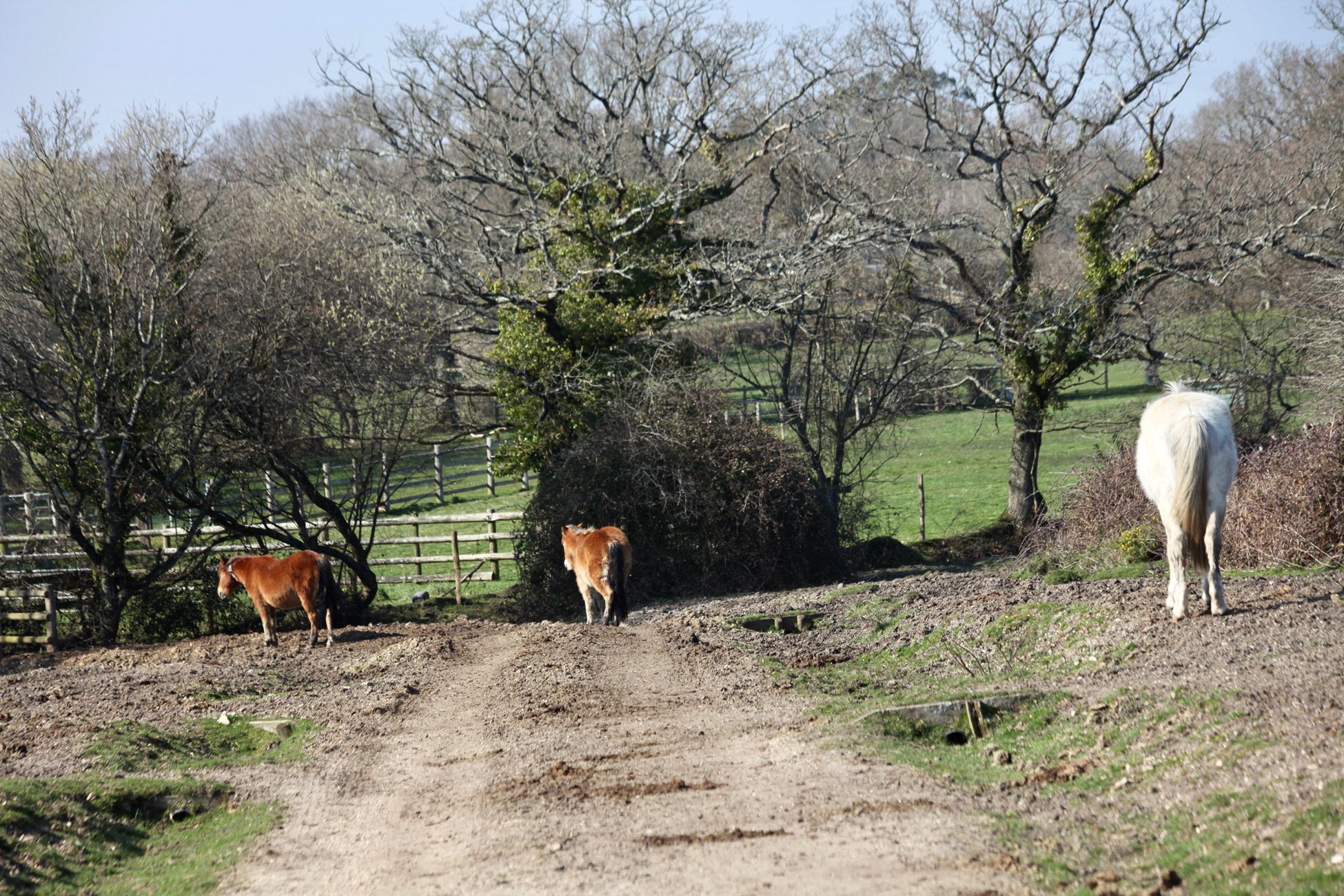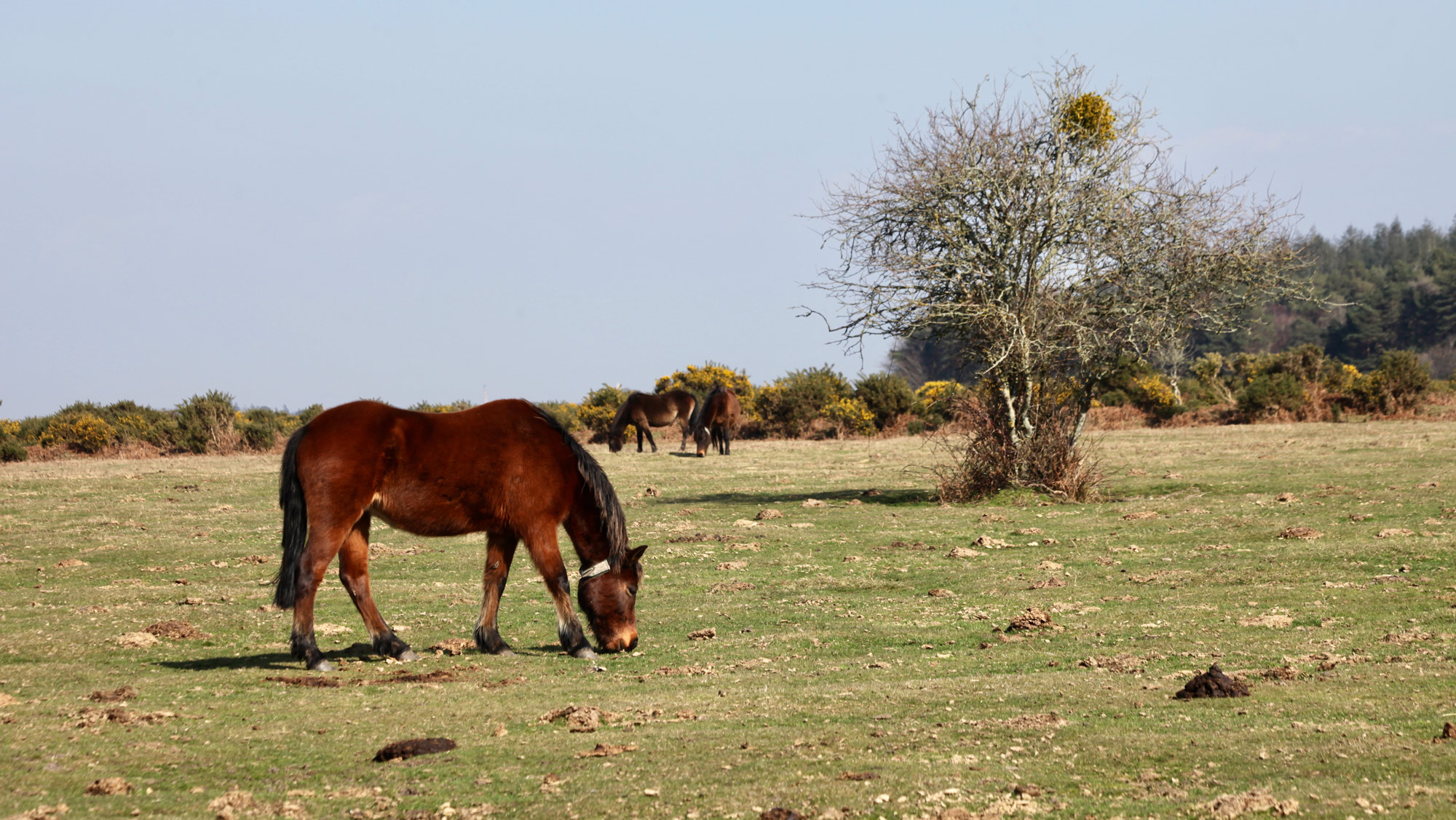 Basking cattle chewed the cud while ponies chomped the grass on Bull Hill.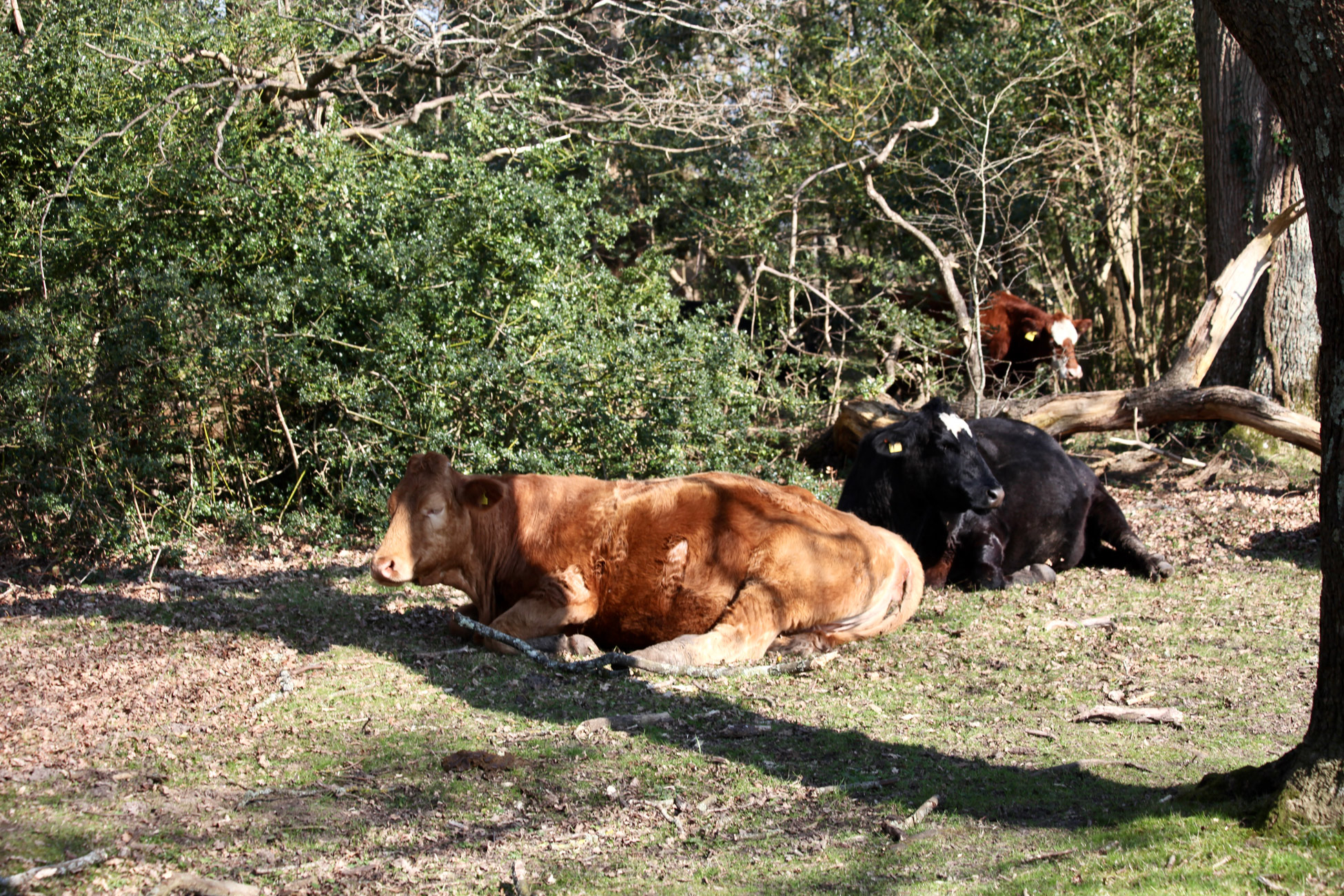 At Norley Wood Ponies cast shadows across greens, while trees cast theirs across somnolent cattle,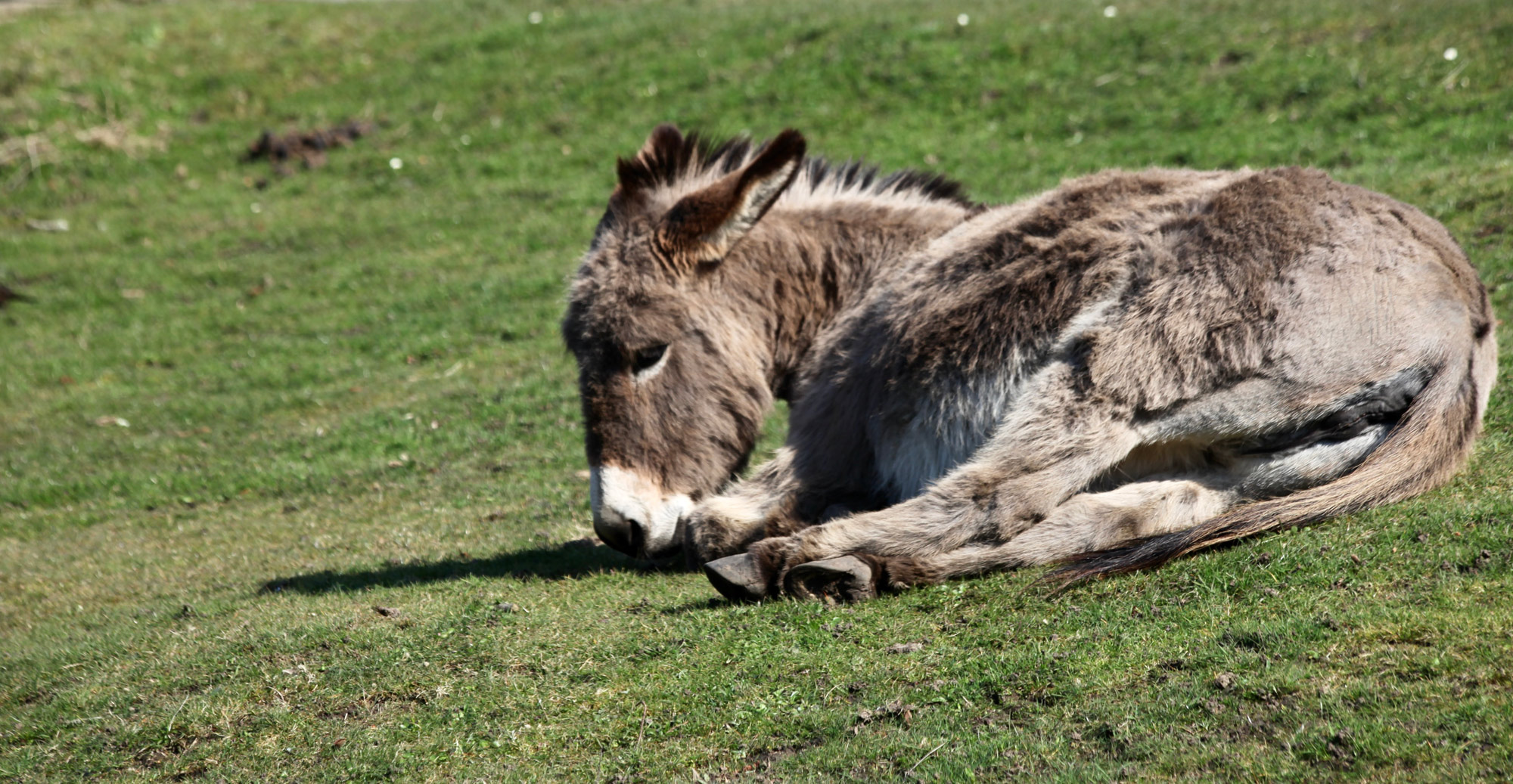 and a pair of donkeys soaked up the sun at Norleywood Road junction.
This evening we all dined on more of Jackie's spicy arrabbiata followed by gooseberry and apple crumble and custard according to choice. Becky and I finished the Monastrell; Ian drank Hoegarden; Flo drank Elderflower cordial; and The Culinary Queen drank Carlsberg.