On another bright, cold, morning I nipped upstairs to photograph from above
Florence continuing her general clearing of the garden beds.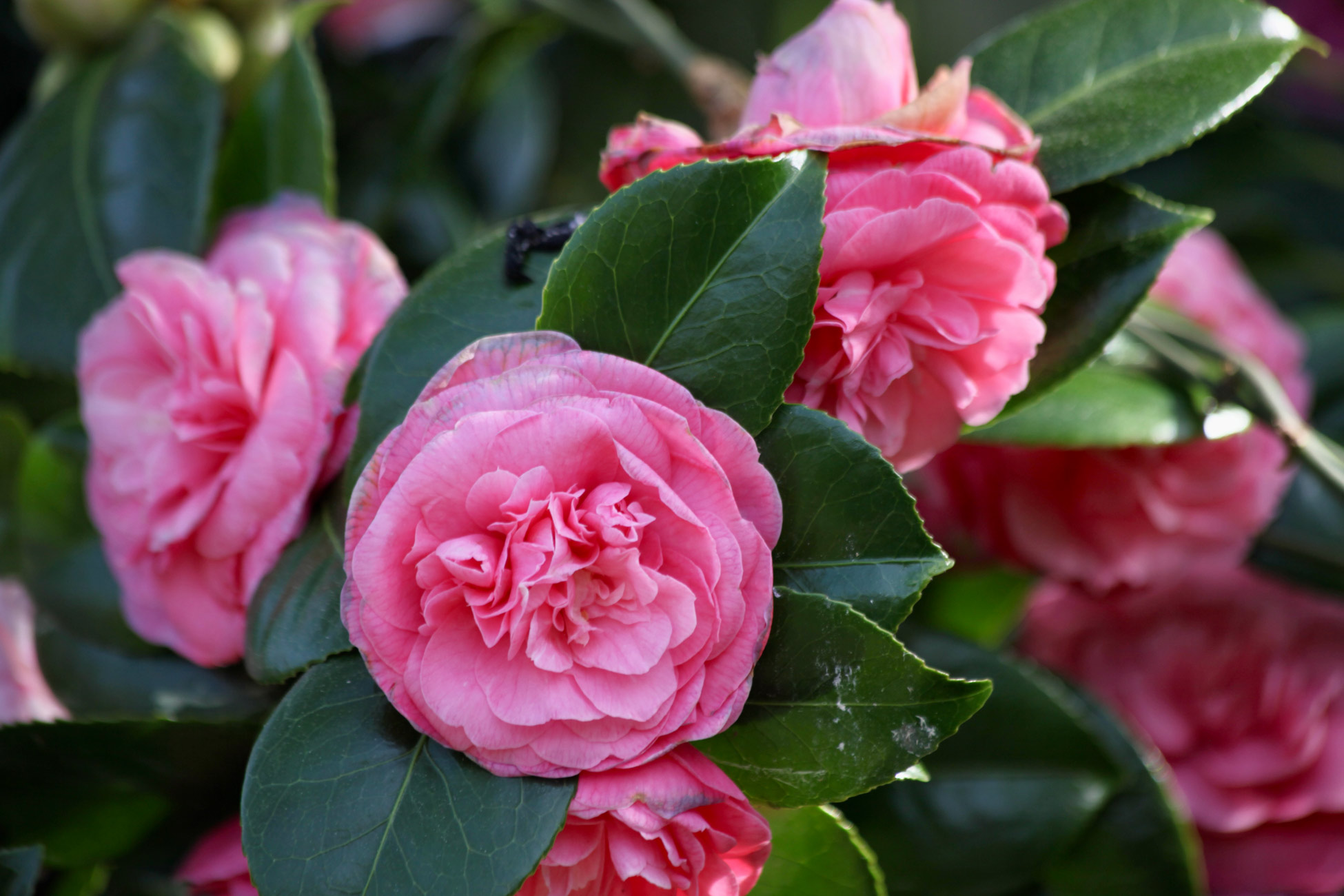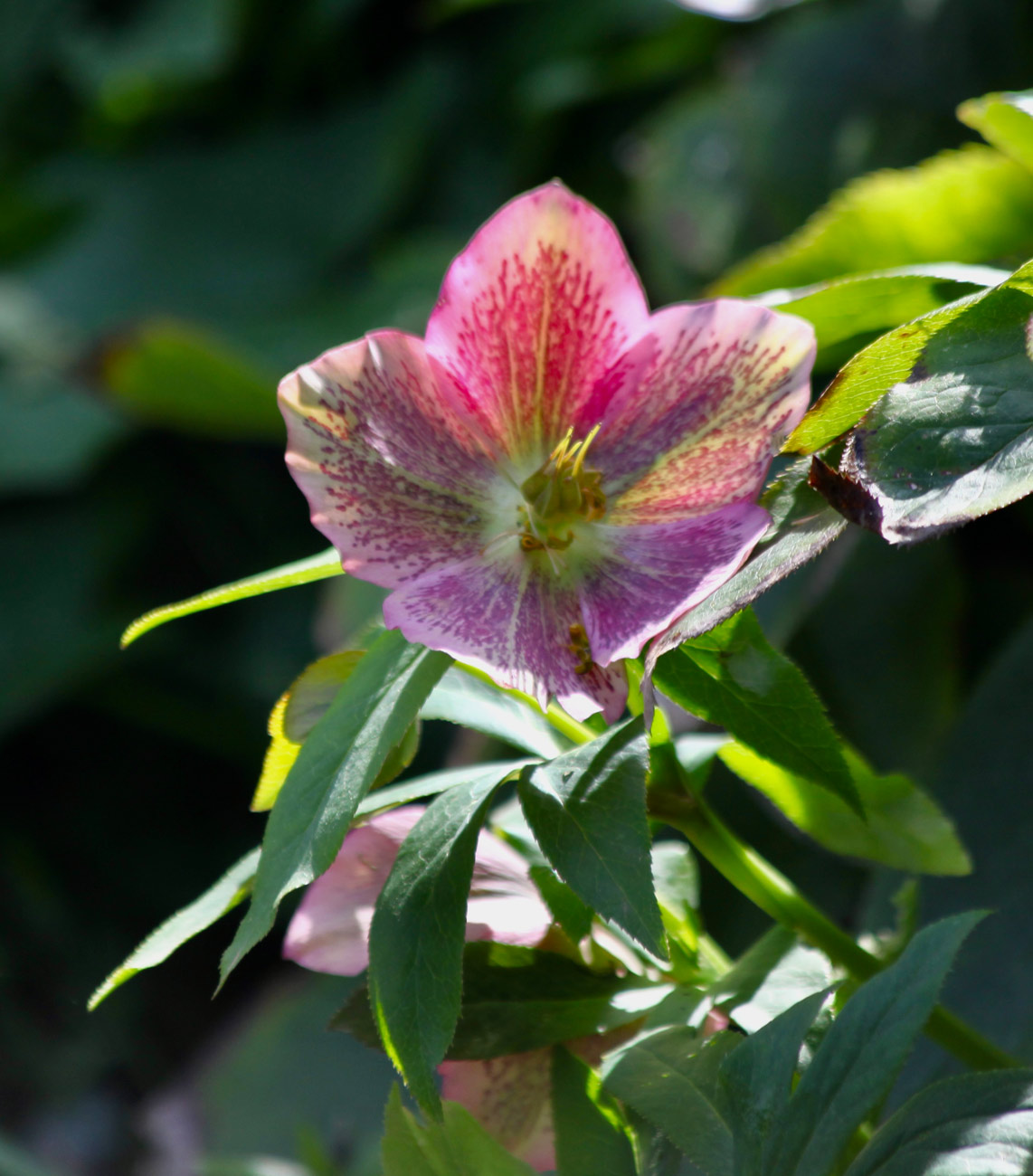 After lunch I focussed on a few flowers, including Amanogawa cherry; varieties of cyclamen, of daffodils, of camellias, of tulips; smiling pansies; a sunlit hellebore; a hanging fritillary; and a sweetly scented Daphne Odorata Marginata.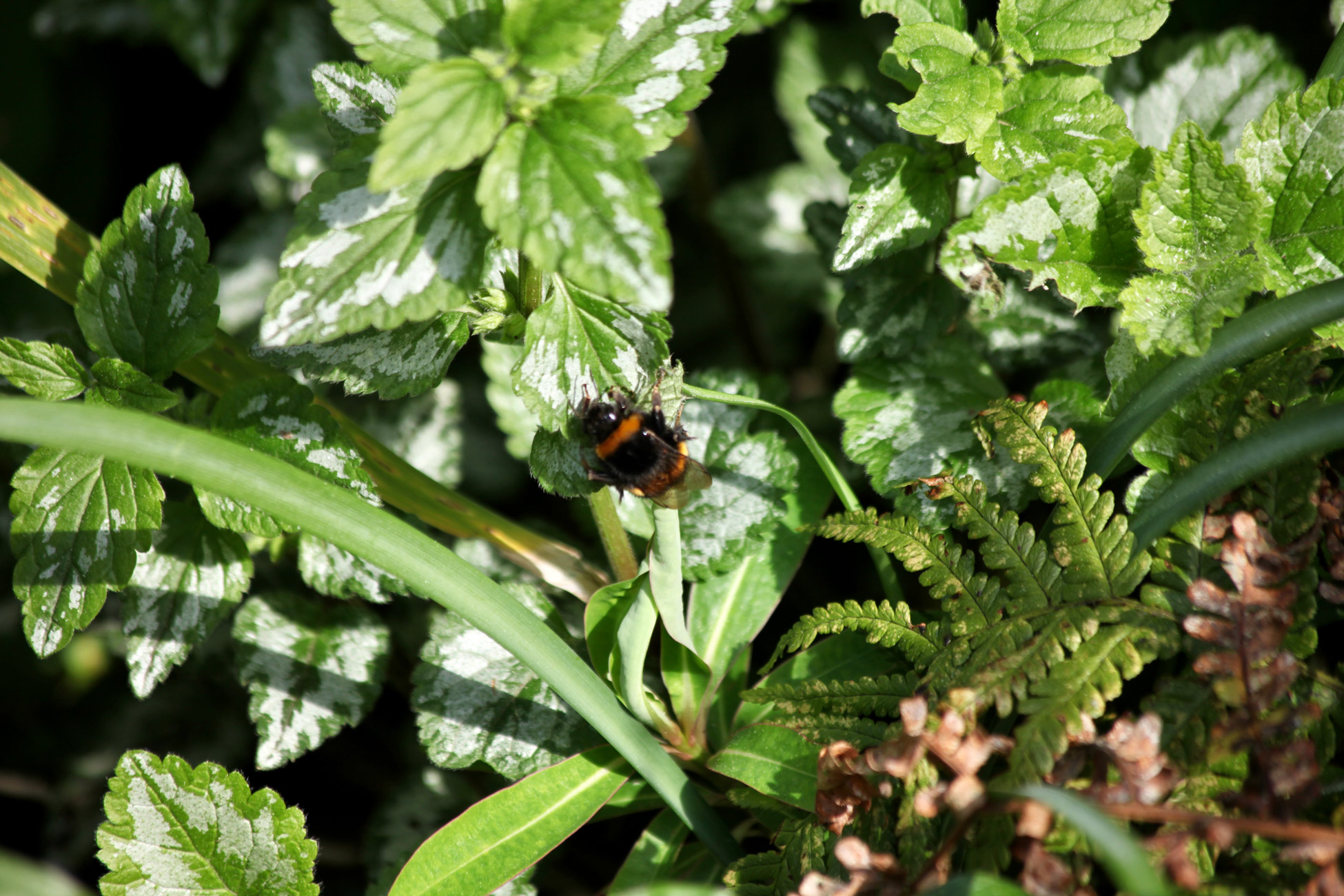 A number of seemingly drowsy bumble bees seem to need a rest on leaves between blooms.
Ian had returned home last night because he had work to do today, so he was unable to join us for this evening's dinner which consisted of Jackie's wholesome cottage pie; crunchy carrots and cauliflower; tender cabbage, and meaty gravy, with which The Culinary Queen drank Hoegaarden, Becky drank Mavrodaphni of Patra Kourtaki, and I drank Bold Vine Zinfandel 2019.