Ian from Cleansing Services Group emptied our septic tank this morning. As always, he got on with it without our interference.
This afternoon I ventured into the garden to discover what had been occurring whilst I have been holed up indoors.
Very brisk north east winds sped fluffy clouds along helping the sun to put in periodic appearances; and hurried me around my colder than expected trip.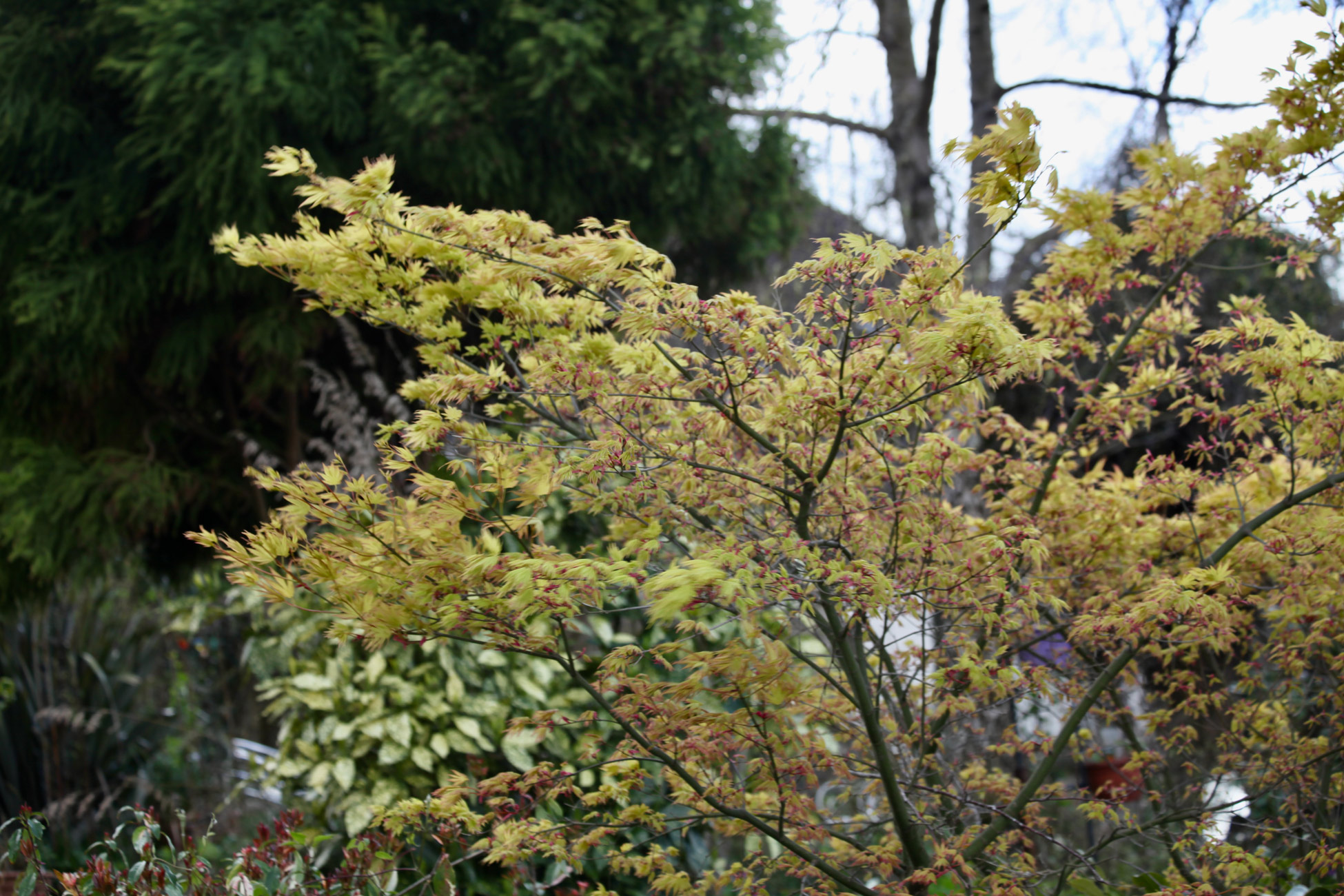 Japanese maples and shrubs like spirea bent this way and that.
Although tulips and violas in the iron urn, and some of those potted in the Rose Garden stood firm, others remain windblown, like the covers ripped from wooden benches they were protecting.
Martin progressed with his work on the Back Drive yesterday, and
Flo has continued chopping back dead stems, opening views of such as the Pond Bed.
At the front the spring flowering cherry shares honours with its winter relative.
Cyclamens, fritillaries, bluebells, and honesty have burgeoned everywhere.
Despite the cold there is much promise of next week's warmer weather.
A New Zealand flax has suffered a broken stem, but other beds look comfortable enough.
This evening the three of us dined on more of Jackie's tasty cottage pie with fresh vegetables, including the fried potato topping; followed by the last of the rice pudding.